The Best Sports Betting Sites & Guide to Online Sports Betting 2023
We use our experience to help thousands of our readers bet on cricket and other sports with trusted betting sites. If you want to learn more about any part of online sports betting, or find the best sites, we cover it in this guide.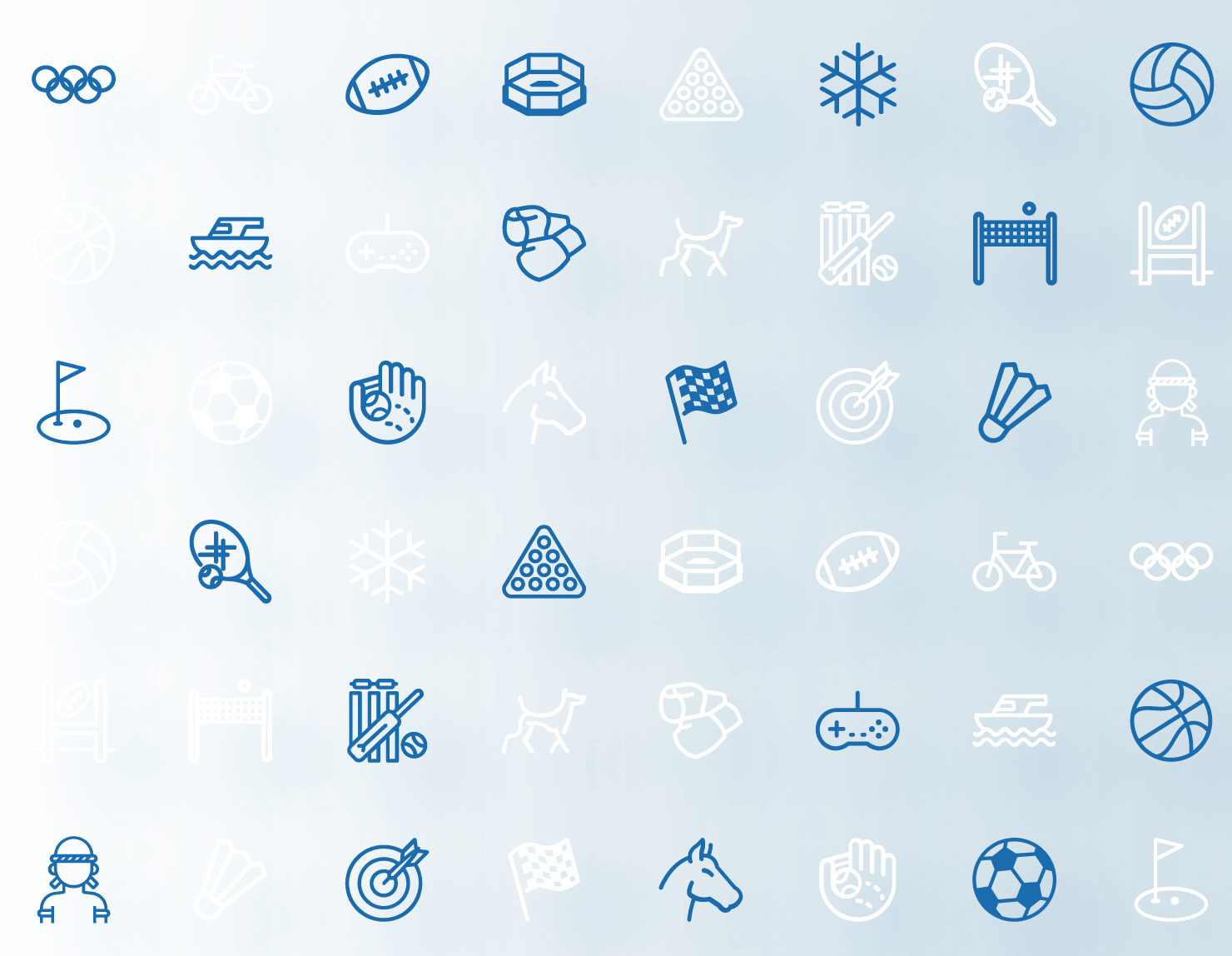 Best Sports Betting Sites in India August 31, 2023
Top Sports to Bet On
Sports betting sites and online betting mean there are more odds, markets and opportunities to bet than ever before. In India, people are taking advantage as it's estimated the total market value of sports gambling is $150 billion per year.
But which are the best sports to bet on? It's really down to personal choice, what you enjoy and what you have knowledge of. Here are some of the most popular:
Getting Started at Sports Betting Sites
New to online sports betting? We've listed the most important things you need to know before you get started in our beginners' guide. The first is how to open an account. It doesn't take long so you'll be ready to bet on your favourite sports in minutes. Here's how to do it:
01
Join a Reliable Sports Betting Site
View our list of recommendations at the top of this page. Find your favourite site and visit the homepage. From there you can sign up by clicking 'Join Now'.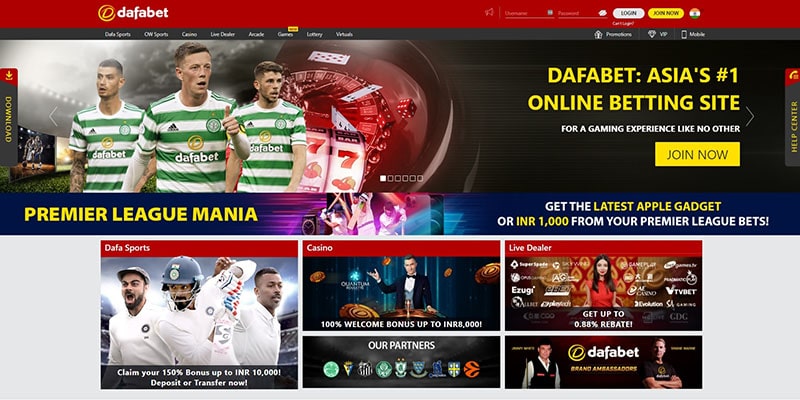 02
Enter Your Basic Details
To create an account, choose a username, password and enter your basic information. Fill in all the details then click 'Create Account'.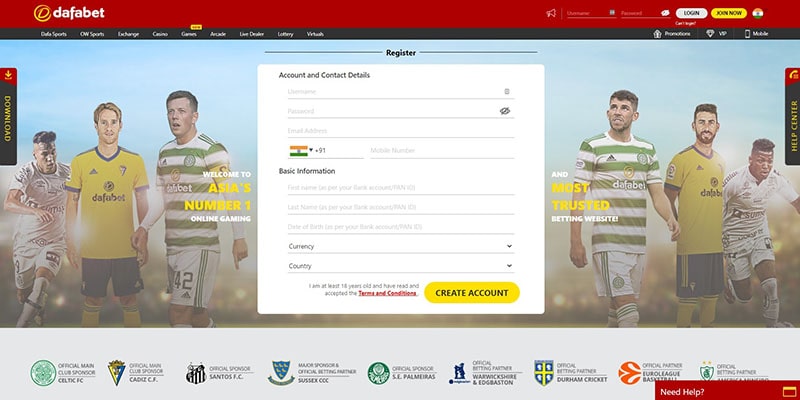 03
Deposit Funds Into Your Account
Finally, you need to deposit into your account and get your bonus funds. Click on the 'Cashier' button at the top right, select your deposit method, and follow the easy instructions to add money to your account.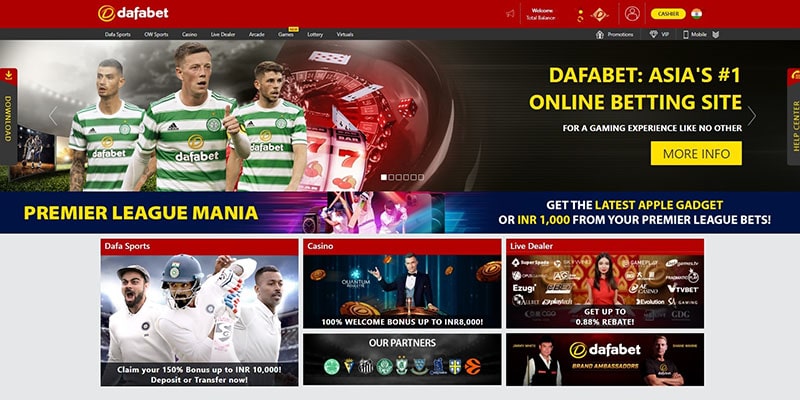 How to Fill Out a Betting Slip
Sports betting sites are booming because there are so many great sports to bet on. Also, thWe've created an easy to follow guide to filling out your betting slip and placing a bet online. All you have to do is follow these steps:
Find the sport you want to bet on (usually on the left-hand side of the site) and click then select the match or competition.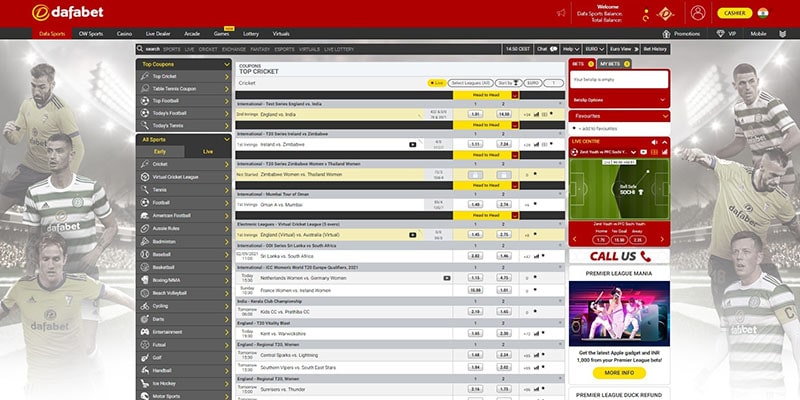 Click the bet you want to place, e.g. India to beat Pakistan and it will appear in your betting slip on the right-hand side of the page.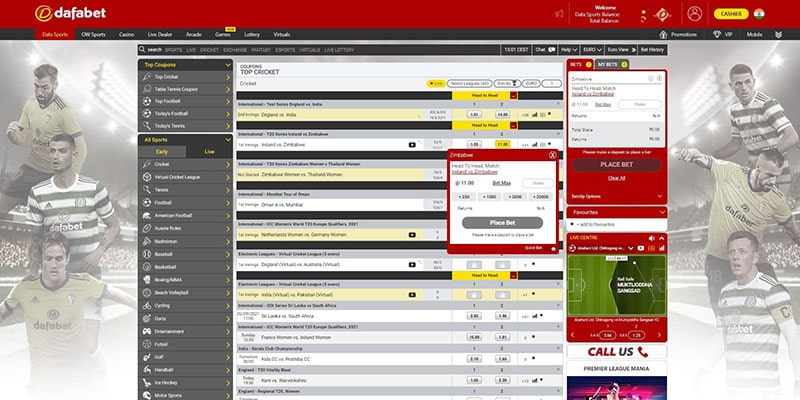 When you are happy, enter your stake (the amount you want to bet) in the bet slip. Then click 'place bet' and that's it.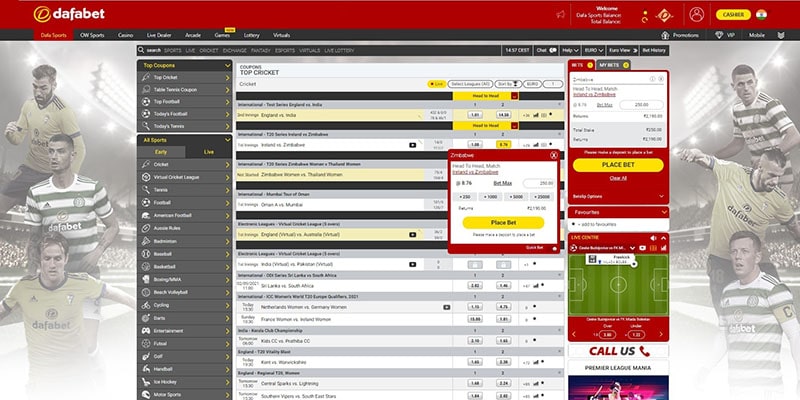 Sports Betting Strategies
Once you've got used to betting online and you're feeling comfortable, you can try more advanced techniques that pro bettors use. To help you out, we've created a page packed with pro betting tips so you can make the most of your bets. On this page, we cover everything from bankroll management to Asian handicap betting.
How to Deposit Into Your Betting Account
Making a deposit at an online betting site is important. You need to add funds to your account in order to make bets. That's why we have created an entire page explaining how to make deposits.
We included everything you'll need to know, from different payment methods to how long deposits take and betting in rupee.
How to Withdraw From a Sports Betting Site
We have a complete guide on how to make a withdrawal at a betting site. This page will answer any questions you might have and prevent you experiencing problems.
Making bets is exciting, but the best part of online betting is withdrawing your winnings. If you're new to a website and something goes wrong with your withdrawal, it can be really frustrating. That's why we've created this page.
Payment Methods for Online Sports Betting in India
There is lots of choice with payment methods for online betting. It's hard to know which option is best, though.
That's why we employ a team of experts to guide you through the process and have dedicated pages for each of the major payment methods available to Indian gamblers.
100% Safe and Secure – E-wallet providers






Claim Your Free Bets & Other Top Bonuses
If you've spent much time at online bookmakers, you'll know they offer a lot of free bets. There are many types of promotions but usually you have to make a deposit, a bet or sign up in order to earn it.
The amount of money you can claim and the terms and conditions change a lot from site to site. If you want to learn more, our team has used their years of experience to create a full guide to welcome bonuses.
What We Look for in Sports Betting Sites
If you're not sure how to find a good betting site, we'll help you make the right choice. In order to do this, we have a list of criteria we check every bookmaker for. Each of the sports betting sites we recommend rates highly in the following areas:
Trust and reliability
Trust matters more than anything when betting online. In the past, Indians had no other option than to bet with dangerous rupee betting sites. Now, the best sports betting sites have a proven track record of honest, customer-focused service for Indian punters.
Safety and security
Safety plays a big part when we rate sites. We analyse every online bookie to make sure they're using modern technology and security standards. The bookmakers we recommend use state-of-the-art encryption and firewalls to protect your personal data and money.
Mobile-focused betting sites
Generous offers and bonuses
When we check each bookmaker, we review their promotions to see how they compare with the competition. All our recommended sites have big free bets and bonuses for new members. We also recommend rupee betting sites if you're looking to claim a bonus in local currency.
Betting Options
Cricket betting markets are top of the list, but we also check what else is on offer at all the online sportsbooks we review. We look for football, horse racing, and other major sports from around the world. We also check the INR betting options and recommend as many sites as possible where you can bet in rupees.
Unbiased Sportsbook Reviews
It's difficult to know whether a site is good and trustworthy. That's why we complete full, unbiased sportsbook reviews of Dafabet, Bet365 and loads of other sites.
Whether the site is one of the biggest in the world or new to the market, we'll let you know all the important information you need. No one wants to use a website or business that they are not sure about. The same goes for sports betting sites. We clear up this issue, so you know exactly what to expect before you sign up.
How Does Sports Betting Work? Our Basic Guide
There are many different types of odds and bets that you will see when you visit a betting site. If you don't have much experience at these types of sites, you might wonder how they work and how these companies make money.
The first thing to understand is that a bookmaker, sportsbook or sports betting site (all different words for the same thing) is a service that gives people the chance to wager money on the outcome of sports. They offer odds on whether or not an event will occur. If you bet on these odds and you predict correctly, you win money.
A simple example is which team will win a cricket match. For example, India to beat Pakistan. If you place a bet on India and they win the match, then your bet wins.
Sportsbooks offer you odds on the chances of your prediction being true. This is the amount they agree to pay you if your bet wins. For example, the odds for India winning the next Cricket World Cup are 4.00. If you bet ₹1000 and India win, you will earn ₹3000 in profit and get your original ₹1000 back.
Like all other businesses, bookmakers work to a margin that ensures they make a profit. We can use a coin toss as an example of how bookmakers do this. A coin toss has a 50/50 chance of being heads or tails every time. If this was displayed in decimal odds, it would be 2.00 for heads and 2.00 for tails.
However, bookmakers reduce the odds on one side of the bet, slightly into their favour, for example, to 1.95 for heads and 2.00 for tails. This means there would be a margin of 1.28% and so for every ₹1000 gambled, the bookmaker on average would make around ₹13.
Legality of Sports Betting in India
The laws around online sports betting in India vary from state to state. That's why we have created a full page breaking down all Indian gambling laws to put your mind at rest.
On a national level, most types of sports betting are not regulated or legal. The one exception is horse racing. This is because the government considers it a game of skill and so wagering on that is legal under the central government law. Betting is legal at several horse racing tracks or 'turf clubs' across India.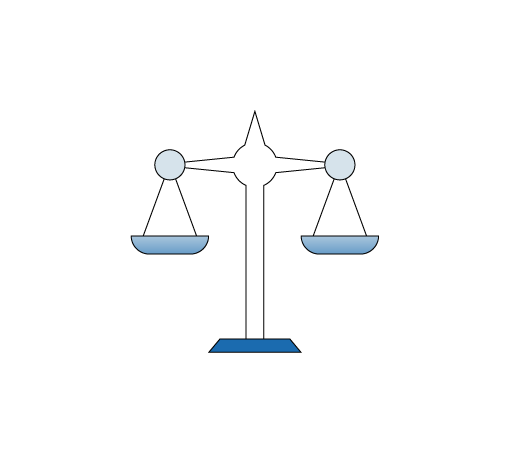 They consider most other sports games of chance, and so betting on them is mainly illegal. However, individual states have the power to create their own laws and regulate any form of gambling. Sikkim, for example, has legalised and regulated sports betting.
Despite the differing laws from state to state, millions of people across India make sports bets safely and securely online every year. Additionally, in 2018, the Law Commission of India made recommendations to the government that all sports betting and gambling should be made legal. One of the reasons cited by the Commission was to combat fraud and match fixing, 2 issues that continue to affect Indian society.
Frequently Asked Questions
Q.
What are the Best Indian Betting Sites?
A.
The best
Indian sports betting sites
are those that welcome Indian players with generous offers, great odds, outstanding service, and have a flawless reputation for reliability, safety, and security. For those interested in sports betting in India today, we highly recommend the bookmakers listed above.
Q.
How Can I Bet on Cricket Online?
A.
Several trusted foreign betting sites are available to players from India, we've created a list of them on this page. They all offer
cricket betting
, so sign up to one of our top bookies today and start betting on cricket immediately.
Q.
How Do I Get a Free Bet in India?
A.
We help you find reputable Indian betting sites that offer generous welcome promotions and
free bets
to new members. Sometimes, these sites will gift free bets to new players that can total up to INR 10,000 in value.
Q.
What are The Best Ways to Deposit and Withdraw to Betting Sites?
A.
The Indian government has been attempting to make it more challenging for Indian players to deposit and withdraw funds at their favourite betting sites. We encourage all players to use popular e-wallet solutions such as
Skrill
or Neteller to bypass any blocks.
Q.
Should Betting be Legalized in India?

A.
In July 2018, the Law Commission of India recommended the legalization of sports betting with certain regulations. The only state where it is currently legal is Sikkim, but after several cricket match-fixing scandals in recent years, there are calls to legalize betting as part of a wider plan to protect the integrity of the sport of cricket.