Online Gambling in Cambodia | Top Sites and Beginner's Guides
At Asiabet, we review hundreds of gambling operators to bring you the best sites for online gambling in Cambodia. Sign up to one of our recommended sites to grab a big bonus and read our guide to learn how to get started.
Where would you like to start?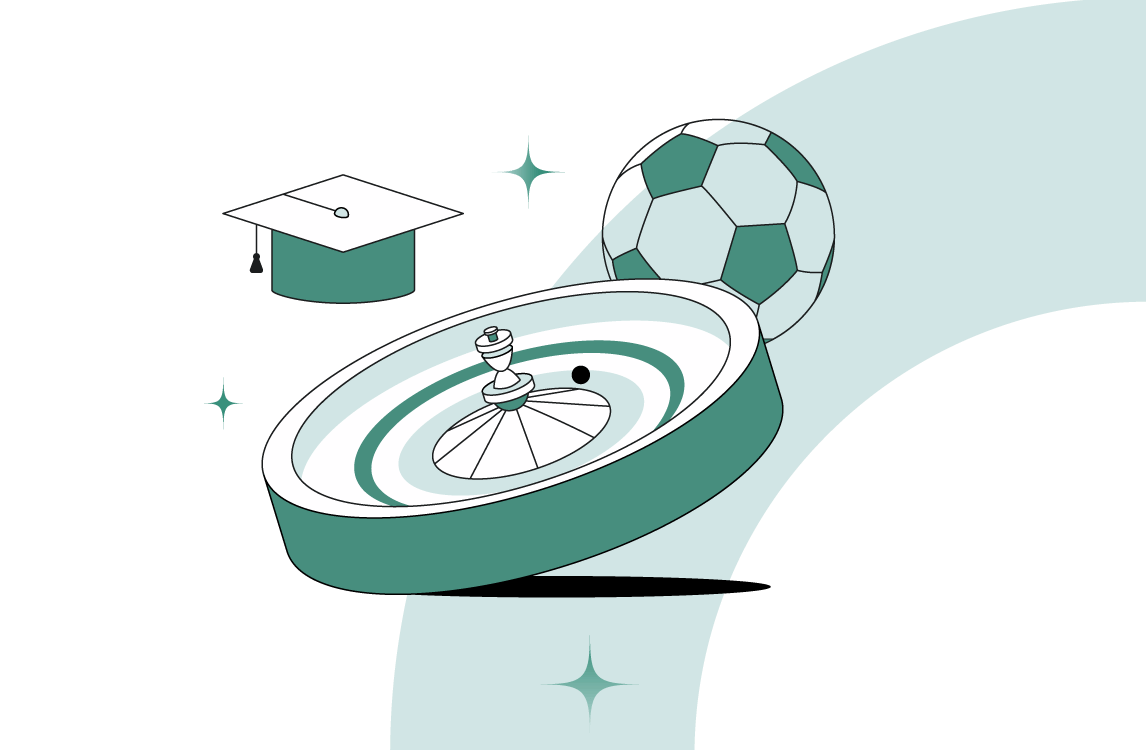 Best Online Gambling Sites in Cambodia November 26, 2023
Why Use Cambodia Gambling Sites?
Many forms of gambling in Cambodia are starting to gain wide acceptance, both online and on land. With the rise of online gambling, many bettors worldwide are choosing to make the switch to a reliable Cambodia gambling site to find their favourite sports and games. Many great online bookies and the top international online casinos for Cambodia now offer hundreds of betting and playing options from around the world.
Rather than risk gambling with underground operations that might be dangerous or illegal, gamblers are cutting out the middleman and choosing to play from the comfort of their own homes. Nowadays, online gambling has gotten more competitive than ever, with many sites hosting lucrative and competitive offers in order to win more clients in Cambodia and worldwide. For this reason, when you choose to gamble with a top sportsbook or casino for Cambodia from our list, you will be able to enjoy the best offers available for your region.
Apart from competitive offers and bonuses, our list of the best online casinos and top-rated sports betting sites for Cambodia also offer plenty of advantages for those who want to gamble online. Each one of the sites on our list undergoes a strict battery of tests under the watchful eye of our team of expert gamblers. When we recommend an online bookie or casino, you can be sure that it has a good reputation among users, competitive welcome offers and ongoing promotions, safe and reliable payment methods, excellent customer support and a great selection of games and sports.
Land-based Gambling in Cambodia
Local sports betting interests include popular sports like cockfighting, and many Cambodians spending hours watching and betting on outcomes. This attention and passion can be also be felt in Khmer Kickboxing, and during Cambodian festivals, many individuals bet on the outcomes of the Dragon Boat Racing. Sepak Takraw is also popular in this country, and it maintains a team that it also sends to the Southeast Asian Games, a regional sporting event that is held every two years. But when it comes to the most popular sports, then that's footabll and all the top local and international team can be found at the best online football bookies in Asia. And if one wants to enjoy this, then the best option to do it is to explore the offerings of online sportsbooks operated by foreign companies and based overseas.
Another option if you want to enjoy fruit machines and sports betting is to visit Poipet near the Thailand border for gambling. where Cambodia hosts a number of hotels for foreigners and expatriates and locals who want to enjoy the same games with some liberty. Poipet is an important location for many players and guests since this booming town is home to some of the most popular casinos, and regulations and the implementation of laws is a bit loose. Although the locals are not allowed to play sports betting or even casino games in the country, the application of laws in Poipet is not that strict, allowing many locals to enjoy low limit video poker games and of course, sports betting. Most of the facilities are focused on casino entertainment, but there are football and sports betting shops as well, and some are located inside casinos. These physical shops also double as watching areas, allowing the bettors and enthusiasts to watch the sporting games, and bet on their outcomes. Although they attend to walk-in applicants, these bookies here also accept bets through phone and their websites.
Gambling in Cambodia Online
Gambling in physical locations like casinos are loosely checked in Cambodia, which means that locals can enjoy some games, provided they know where to go. Physical casinos are limited, so the next best thing for those who want to enjoy the games is to check out online gambling. Cambodia has a booming casino industry and online gambling is part of the unprecedented growth. As of 2014, the global market for online gambling is worth $35 billion, and Cambodia is willing to join the trend. The result is a government approval that allows physical casinos based in the country to offer online platforms, provided that casino operators pay the government with a fee worth $10,000 yearly. With this go signal from the Cambodian government, Cambodia gambling enthusiasts can now play their favourite table games and bet on the top sports while enjoying welcome offers.
Casinos and Bookies that offer online gambling for Cambodia often cater to the needs of foreign players, particularly from China where casino entertainment is regulated. Online gambling for locals are not promoted, but since many Cambodians love to play and get entertained, some have tapped into creative ways just to enjoy casino entertainment. There are some creative entrepreneurs in the country that offer online gaming through agents that operate internet cafes. This arrangement is unique, but locals get to play in these, and it is an open secret. In some internet shops, individuals will find a box with paper slips on the counter, and it contains passwords and log-ins which can be used to enjoy online casino entertainment. By using these log-ins and passwords, players and locals get a chance to explore sports betting and even enjoy the most popular casino games including slot machines. Some shops even allow players to bet on digital cockfighting, allowing customers to bet on the outcomes of virtual matches.
Poker in Cambodia
Locals may find it difficult to easily find poker rooms in town, but these are available in major cities. Today, the most popular poker games that are played in the country are Caribbean Stud, Omaha and Texas Hold'em. Residents and foreign enthusiasts who want to enjoy poker games in Cambodia no longer need to visit the flashy casinos that are authorized by the government. The laws are in place, but the regulations and the implementation of the laws surrounding the underground poker scene is relaxed. With a more relaxed environment, the poker scene in the country is starting to grow.
Aside from the thriving underground poker rooms that are available to those who are well connected, you can also find top online casinos with live and online poker in Cambodia. Another interesting sign that suggests that poker is here to stay in Cambodia is the hosting of the Asian Poker Tour, and this tour has been hosted in the country since 2012. The World Poker Tour has entered the scene as well, making the industry extra exciting for both the locals and foreign poker players. The entry of these poker tournaments and more relaxed rules are not the only ones that help boost the growth of poker. Poker in Cambodia is growing strong in the last few years thanks to lower rakes and the absence of tax limitations. And even if the internet and Wi-Fi connection in the country is slow and there are money transfer issues, poker is still popular as ever, and will remain a favorite among players.
Frequently Asked Questions
Q.
Is online gambling legal in Cambodia?
A.
Online gambling is 100% legal in Cambodia for tourists and foreigners, which makes it easy to place real money bets online.
Q.
Can I claim a bonus from Cambodia Sportsbetting Sites?
A.
All of the top Cambodia betting sites will offer new customers special promotions including bonuses and free bets.
Q.
Can I place live bets with online bookmakers in Cambodia?
A.
Live, in-play betting is common at the best sports betting sites in Cambodia.