Online Gambling in Hong Kong | Top Sites and Beginner's Guides
Welcome to Asiabet! We help you to find everything you need to start gambling online with confidence, including the best online gambling sites for Hong Kong players.
Where would you like to start?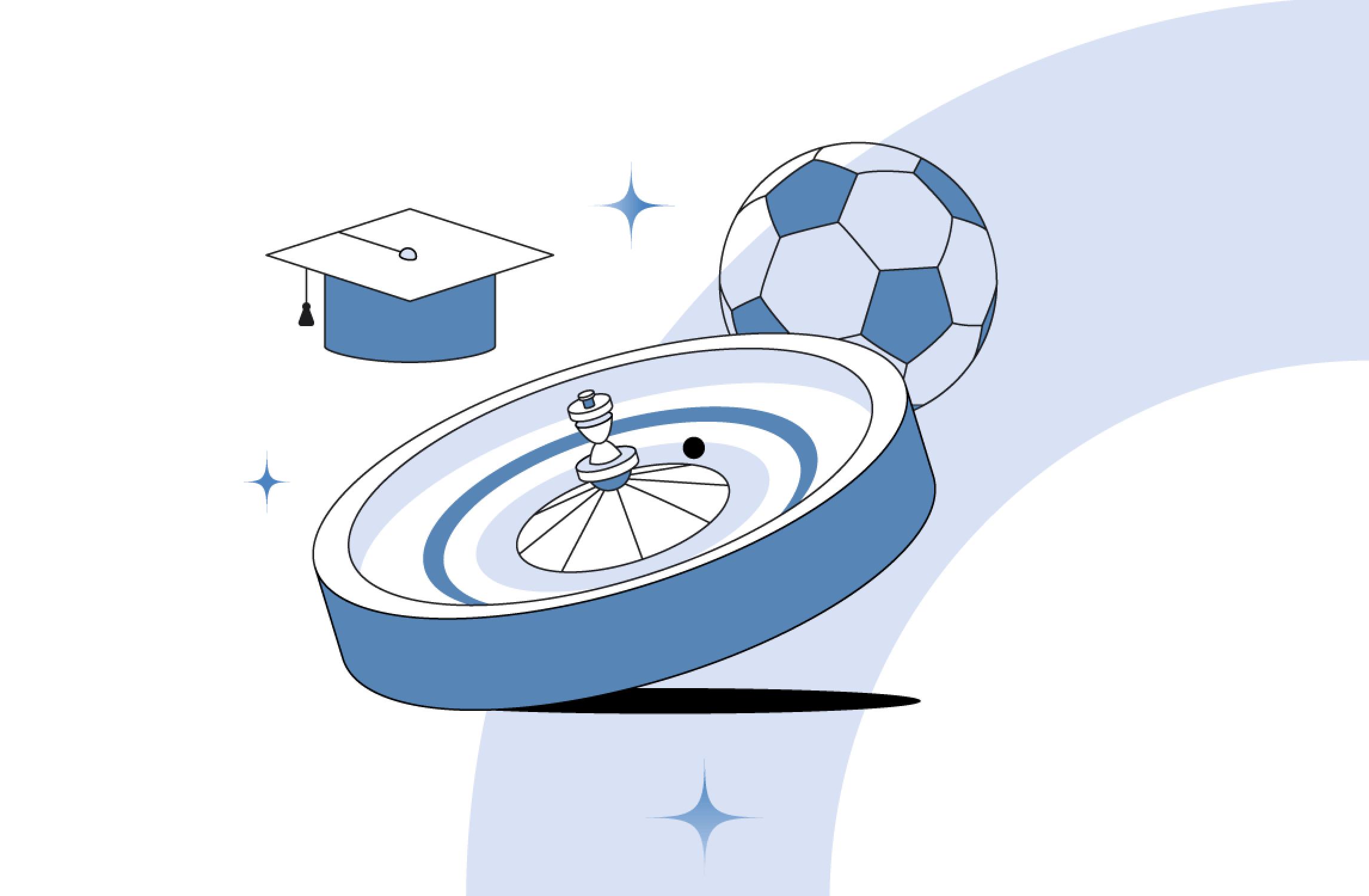 Best Online Gambling Sites in Hong Kong November 30, 2023
Sports Gambling in Hong Kong
When it comes to top gambling, Hong Kong players like nothing more than sports. Legally, residents can find plenty of markets online and through approved venues like the Hong Kong Jockey Club.
In fact, a quick glance of the HKJC websites reveals some of the best football and racing betting anywhere in the world. Football is a massive market for Hong Kong gamblers. And it's no surprise to see the local police cracking down on illegal gambling sites where billions are made in wagers every year.
International football/soccer is a big draw, particularly the English Premier League. At the best local sites, gamblers can bet on leagues from England to Russia, Spain, and Malaysia. 'All Up' bets, sometimes called 'parlays' are particularly popular. And in most cases, you can display odds in Hong Kong, Malaysian, Indonesian, or American format.
In-play (or 'Live') gambling is a new innovation that is becoming more popular. In live gambling, Hong Kong bettors can place wagers on big football matches as they are happening. The odds change as the score changes. And good HK and foreign sites will even provide a live stream or statistics as the game progresses.
If horse racing is more your thing, the top-rated sites spread hundreds of markets every day on races from Hong Kong, Australia, or the USA. Some key races are streamed too so you don't have to venture out to catch your pick passing the winning post.
Find The Best Sites for Gambling in Hong Kong
If you prefer state-run gambling, Hong Kong has a great supply online. The sites are packed with bets and odds, interesting in-play analysis, and good customer support.
But in terms of available sports, they are pretty limited. What if you want to bet on American Football, cricket, or the Olympics? Luckily, that's where overseas betting sites come in.
With trusted foreign sites, Hong Kong customers can bet on hundreds of different sports at all stakes. In some cases you can even opt to bet with Hong Kong Dollars or RMB. You will find English-speaking customer support and amazing security so that your details are safe.
Sports bonuses are a big draw for many gamblers too. Top-rated overseas betting rooms offer great welcome promotions to new sign-ups. After a first deposit, gamblers can earn free bets or money back on losing wagers. You might even find a good no deposit promotion too.
Hong Kong football nuts can find a good list of sites right here. We do our best to recommend only the most reputable websites with fast banking, good promotions, and enhanced odds.
Popular Online Gambling In Hong Kong
While the region has had a long association with racing and sports gambling, Hong Kong roulette players have had to venture to Macau to get their fix. Semi-autonomous Macau has legal casinos and is fast rivalling Las Vegas for the world gambling crown.
Hong Kong residents can now venture the short distance to Macau to enjoy Sic Bo, slots, or table games for real cash. However, if the journey is too far, you can play table games online. Online roulette and baccarat can be played for a few Hong Kong dollars, while the high-stakes rooms offer serious VIP action.
Specialist Asian-facing gambling sites sometimes offer Chinese-language. Hong Kong players can, therefore, pitch up at the Punto Banco tables and bet comfortably. And if you like to face a human Asian dealer, Live Casino games let you gamble against a real-life croupier via webcam.
If you travel to Macau to play legally, you can be sure of a reliable experience. The situation isn't any different online. Top-rated sites are licensed and audited for safety and payouts. Money can be deposited into secure cashier accounts and you'll get a bonus or promotion deal.
Bonuses come top of our list. The more you play, the more free cash and extras you can earn from the casino. Online roulette play can count towards a match bonus. Slots free spins, meanwhile, give you a chance of winning money with no deposit needed.
Discover some great places to play table games online right here. All of our expert picks have been carefully selected for you. You can set up an account, and enjoy good security procedures when you make your first deposit. We will only put forward our top-rated picks to save you time and hassle. All you need is a few dollars and a selection of games to get started with.
Guide To Poker Sites In Hong Kong
Macau and Asia are beginning to see lots of new live poker tours. The PokerStars Championship and Festival, Asian Poker Tour, and World Poker Tour have all held legs locally. But even though Hong Kong residents have been denied live poker at home, they can still venture to Macau and Manila to get their fix.
Online poker in Hong Kong has boomed in the past 20 years. Players in Hong Kong can play for real money against opponents based all over the world. Asian-facing sites are well set-up for gambling. Hong Kong poker players can deposit in HKD, a local currency, or use US dollars to fund their Texas Hold'em. Daily and weekly deposit limits can be pretty large as well.
Just because Internet poker rooms are banned in Hong Kong, players are free to gamble at overseas sites. As with all online gambling, it's vital to find trusted sites. You should only make deposits with reliable rooms that have proper licensing in place. A good license means player funds are segregated and protected in case anything goes wrong. In addition, payouts are fast and accurate, and there shouldn't be any hefty fees attached to the transactions.
The best online poker rooms spread a great range of games. You'll find the nation's favourite, Texas Hold'em, available in cash game and tournament format at a range of stakes. Top-rated poker rooms also let you play freerolls so you never have to get out the credit card.
And for high-stakes players, there are big limits for cash games so you can take on the best players from the comfort of your own home. There are often live satellites to big global events too like the World Series of Poker or Aussie Millions. There's no need to travel far for a big live event. The Philippines, Singapore, and even China have all held big-money poker tournaments in recent years.
If you sign up to top online poker rooms legally, you can take advantage of a good welcome bonus. Just open an account and enjoy a few free dollars to play with on-site. While many poker Loyalty Schemes have been cut back recently, you can still get rewarded for lots of regular play.
Understanding The Legality Of Gambling In Hong Kong
Legally, for gambling Hong Kong residents must play at approved outlets and sites. Residents must be over 18 to gamble.
Under current Gambling Ordinance law, amended in 2006, gambling on lotteries and sports is legal if operated by approved providers. The Hong Kong Jockey Club (HKJC) holds the monopoly on government-approved betting.
However, poker has always been a grey area for gamblers and isn't explicitly banned under gaming law. Poker was treated like Mahjong by many clubs for years (which is played legally) but a series of police crackdowns demonstrated the difference in attitude. The famous Hong Kong Poker House ran "legal" cash games and tournaments for some years, while many Mahjong clubs operated poker in the back room.
A lot of online poker rooms still accept Hong Kong residents but it's always worth checking the restricted countries list before you sign up.