Online Gambling Sites in Singapore | Top Sites and Beginner's Guides
If you're looking for the best online gambling sites in Singapore, Asiabet can help you make the right choices. We've tested hundreds of gambling sites to bring you reputable brands with juicy bonus offers. Join today and read our guides to find the answers to the most common questions about gambling online.
Where would you like to start?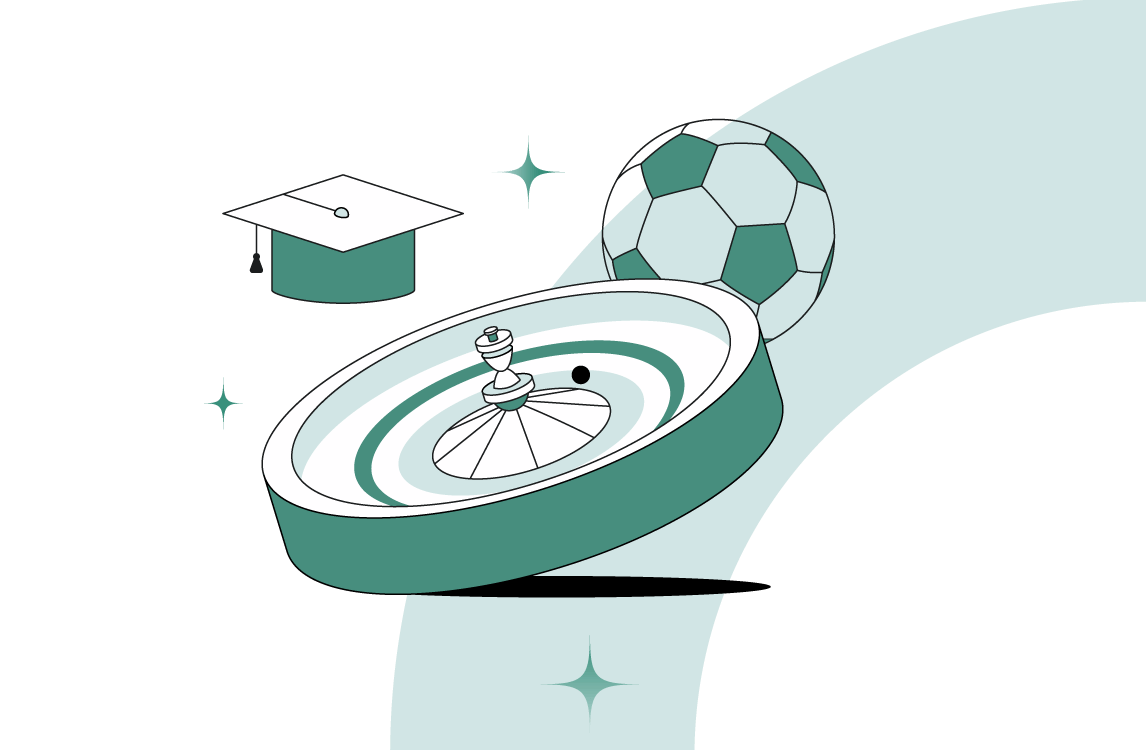 Best Online Gambling Sites in Singapore November 27, 2023
Why Do I Need Asiabet?
Asiabet provides expert betting guides which are 100% free and can be accessed right now. Our experienced writers have knowledge in accessing online casinos from Singapore, which means you can trust our reviews.
We'll give you top tips on sports and casino betting and show you which sites offer the best value for money. By following our guidance, you'll only play at the very best online casinos Singapore has to offer.
What's Important to Singaporean Players
In order to filter through the many online casinos in Singapore and find the hidden gems, our experts start by looking at the basics. Here's a breakdown of our experts' process when reviewing an online casino in Singapore:
Is it Trustworthy?
By far the most important factor to consider is your security. This doesn't just mean your funds, but also the integrity of the games you're playing and how safe your personal details are.
Using Asiabet's approved sites means you'll only ever play at online casinos in Singapore which have a valid gambling licence. All games are fair, and the company owners can be traced in the event anything suspicious occurs.
Are There Any Special Offers?
Our experts will check out a site's promotions page to see what kind of bonuses players can claim. We look for those which have multiple offers – not just a welcome bonus. After all, you don't want to be forgotten about after your first promotion.
We always study the terms and conditions closely. Some online casinos in Singapore have offers which sound incredible but, once you examine the small print, you realise you'll need to meet 100x wagering requirements before you ever get a sniff of that cash.
Can You Withdraw Profit Easily?
Any casino which makes it easy to deposit but tricky to withdraw will raise a red flag with our experts. A good online casino should celebrate your victories and make it simple for you to spend your well-earned winnings.
Of course, we also factor in many other things like the selection of games, how helpful the support staff are, the interactivity of the site and much more.
How to Get Started With Online Betting in Singapore
In order to start betting at an online casino in Singapore, you have to create your own casino account and deposit some funds. The process is really straightforward. Here's how to do it in three simple steps:
To play at an online casino or sportsbook in Singapore, you'll need to create your own account. This helps the casino verify that you're a real customer, and it also makes it easier for you to pick up where you left off the next time you want to play. You'll only need a few details to get started, like your name and address
All of the best online casino games require real money payments. Upload funds to your personal casino account and spread the money across as many games as you like. Choose your preferred payment method from options such as debit cards, E-wallets and cryptocurrencies
Once your cash is in your digital account, go crazy! You can take your pick from playing real money spins on slot games, checking out table games like roulette and blackjack, placing sports bets, or maybe a bit of live casino action.
Join the Best Online Gambling Sites in Singapore
Betting on Sports in Singapore
Singapore is sports-crazy, which helps explain why there are so many online sports betting sites in Singapore. From the English to the Singapore Premier League, football is always high on the agenda. But you'll also notice a huge number of sports betting markets which cover basketball, cricket, swimming, badminton and so on.
If you're interested in placing real money bets on sports in Singapore, make sure you check out the free betting guides at Asiabet. These cover a number of sports – including all of the most popular sports betting markets in Singapore. We'll show you how to differentiate between different odds formats, how to guarantee yourself better odds by reacting early in the market, and much more.
Singapore Online Live Casino Experience
Physically going to a casino carries with it a number of responsibilities. You have to find a suitable casino, travel there (often carrying a large amount of money), sign up on arrival, bring identification, learn the rules so that you don't break them, and so on.
However, playing live casino games online avoids all of these issues! Follow a live camera feed from a top casino and experience all the best aspects of casino gaming without leaving your home. You'll be able to choose from the same number of games and even interact with dealers – but with none of the drawbacks.
Online Casino Deposits in Singapore
When you're choosing an online casino in Singapore, the speed of deposits might not be the first thing you think of. It's certainly not the most exciting aspect of a casino. However, quick and easy cashier transactions are essential to a positive experience. Imagine getting geared up for a fun casino session only to see an error message and having to spend two hours on phone support.
All of our recommended online casinos in Singapore have excellent cashiers where it only takes a few taps or clicks to deposit. Our experts specifically look for sites which offer transactions using the Singapore dollar, with quick processing times and little or no fees.
Frequently Asked Questions
Q.
Are casinos allowed in Singapore?
A.
Casinos are permitted in Singapore and are very popular establishments. Two examples include, the Resorts World Sentosa Casino and the Marina Bay Sands Casino.
Q.
Is gaming legal in Singapore?
A.
There are many instances when it is legal to gamble in Singapore. For instance, in the established casinos or Singapore Pools.
Q.
Can you gamble online in Singapore?
A.
In certain circumstances, online gambling in Singapore is perfectly legal. This includes the Singapore Pools and Singapore Turf Club which are approved under the Remote Gambling Act (RGA).
Q.
Can I contact customer support in Malay?
A.
Our experts look for online casinos which offer live help in Malay, Tamil, Mandarin Chinese and other languages relevant to our readers in Singapore.