Play Online Poker in Singapore | Top Sites and Guide
Play online poker in Singapore and take your shot at a mega pay day with our expert guide! We'll tell you all you need to know about playing online Texas Hold'em poker in Singapore including basic rules, where to play, and what strategy you should use at the tables.
Our expert guide will show you:
The best online poker sites in Singapore
Rules for online Texas Hold'em
How to use top poker strategies to your advantage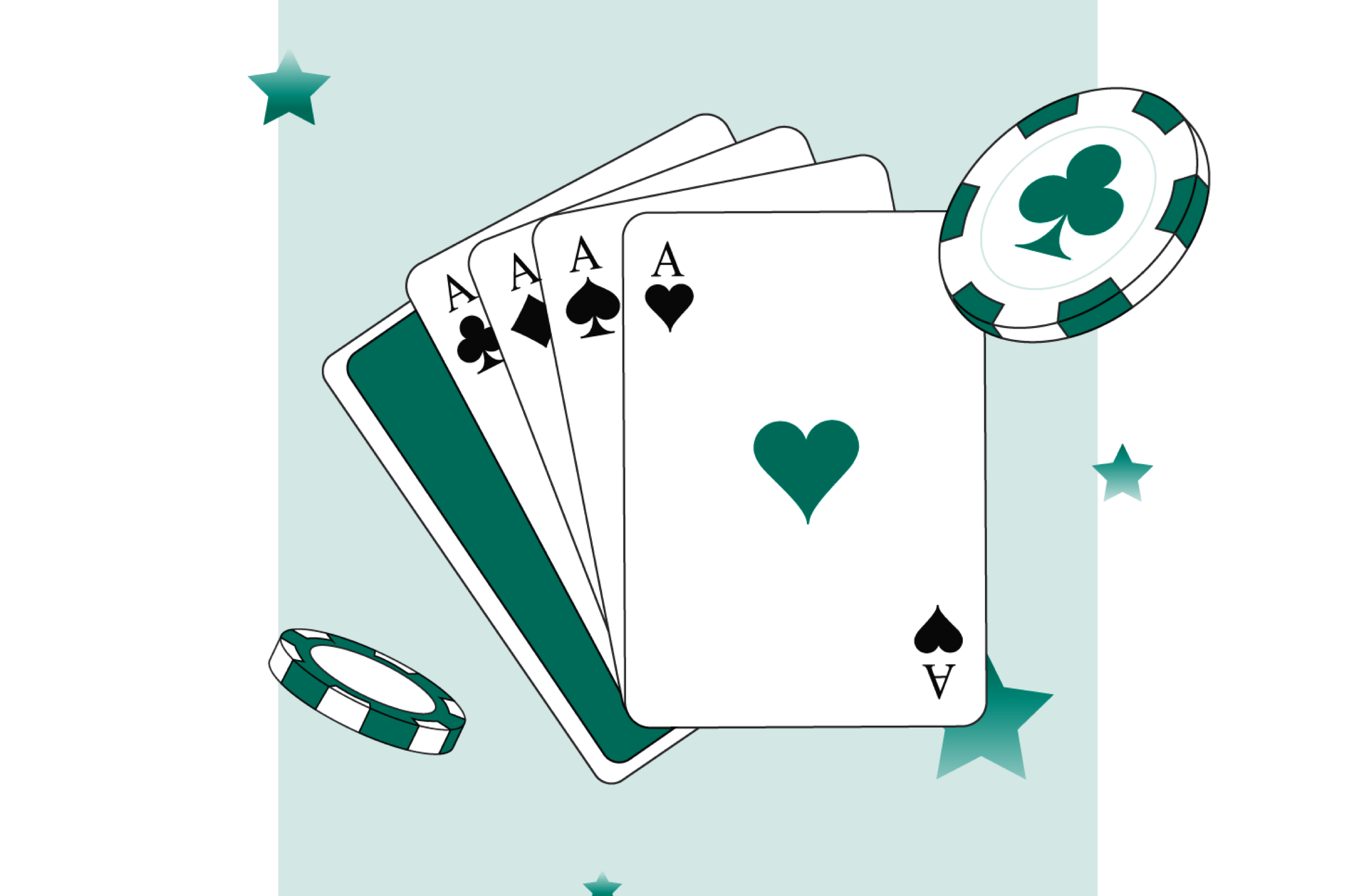 Best Online Poker Sites November 30, 2023
Show More Details
Show Less Details
Average Payout Speed
0 – 24 Hours
Show More Details
Show Less Details
Average Payout Speed
0 – 24 Hours
Pros & Cons
Singapore Dollar accepted
Collect 1xPromo points for perks
Win cash playing daily freerolls
Win the Monte-Carlo Jackpot bonus
Play anywhere via the mobile app
Deposit using 100+ payment methods
Not available in all countries
Verification process can be slow
Show More Details
Show Less Details
Average Payout Speed
0 – 24 Hours
Pros & Cons
Over 50 languages
Big welcome offer
24/7 live chat support
Climb the five 888Poker Club levels
Live poker events streamed on site
Buy merchandise with Gold Tokens
No live chat support on site
Apple Pay is not accepted
How to Play Poker in Singapore
Just because you're based in Singapore, it doesn't mean you have to use a local site. You can use international sites to play online poker and have an equally authentic experience. Just make sure you pick a site which is recommended by Asiabet, so you know the casino accepts players from Singapore.
Using international online casinos also means you can pick sites which are 100% reputable. You can play at sites which have undergone the most thorough background checks and hold premium gambling licences.
Here's how to play online poker in Singapore:
Sign Up: Join any of Asiabet's recommended online gambling sites in Singapore.
Make a Deposit: Add real money funds via PayNow or another method.
Play Poker: Try Texas Hold'em online poker, Omaha Hi, casino poker and more.
Different Types of Poker
When you hear the word 'poker', you probably think of Texas Hold'em straight away. This is the most popular type of poker and has relatively straightforward rules. It's also the kind of game you'll see in popular TV shows and movies such as Casino Royale, alongside exciting games of blackjack and roulette.
Each player receives two hole cards and the overall idea is that you need to represent that you have a strong hand in order to win the pot. You can play cash games for an instant win or tournaments if you want a chance to turn a modest buy-in into a big pay day. When you play Texas Hold'em poker online in Singapore you can bet a specific number of chips and interact online to add to your online persona – which is all part of the game.
Other variants include Omaha Hi, seven-card stud and five-card draw, but there are also plenty of online casino poker games in Singapore. They use the classic Texas Hold'em hand rankings but instead of facing opponents, you take on the house. This means you won't have to bluff. Live casino poker is widely available at the best online casinos in Singapore.
Poker Rules and Strategy: Texas Hold'em and More
If you're looking to play online poker for real money in Singapore, understanding the rules behind Texas Hold'em poker online is the best place to start. Next, our expert gamblers bring you a no-fuss guide to online poker in Singapore. Jumpstart your journey from beginner to online poker pro with the handy tips below.
Texas Hold'em Poker: The Basic Rules
The rules for online Texas Hold'em in Singapore are simple. Each player receives two face-down cards known as 'hole cards'. A round of betting takes place and three community cards are then dealt, known as the 'flop'. Another round of betting takes place and a fourth community card – the 'turn' – is dealt. Everybody has the chance to bet again, and then the final community card or 'river' is dealt, which is followed by the final betting round.
With each bet, players have the chance to either build the pot if they have a strong hand, or bluff their opponents off the hand if they have nothing. It's a simple yet fascinating game which is played at all stakes, including the iconic World Series of Poker (WSOP) held annually in Las Vegas with millions of US dollars up for grabs.
Online Poker in Singapore: Using Strategy
When you start playing Texas Hold'em you'll probably play in a straightforward way. For example, you might bet strongly when you're dealt premium hands like pocket aces, pocket kings and A-K suited, and fold when you pick up weak hands such as 2-7 or 3-10.
But as you learn more about the game you can begin adding more tactics and strategy to your betting patterns. For example, you may notice that everybody at your table is folding a lot. If this is the case, it may help to employ a looser strategy. You can open the betting with a wider number of hands, looking to steal blinds and capture small pots. When somebody pushes back, you can be fairly sure they have the better hand and just give up on that one pot.
Omaha Hi vs Texas Hold'em Poker in Singapore
Omaha Hi is fairly similar to Texas Hold'em except you'll receive two extra hole cards. Your hand must consist of two of your hole cards plus three community cards. For example, if you're dealt four aces, you'll only have one pair. But if you're dealt two aces and two more crop up on the flop, you'll have four-of-a-kind.
Free Online Poker vs Real Money Poker
Playing free online poker in Singapore is a fine way to learn the rules of the game. If you don't know the hand rankings for online Texas Hold'em, you can learn from experience without risking any funds. In fact, this is one of the best ways to familiarise yourself with the Texas Hold'em hand order.
But free online poker in Singapore won't prepare you for what it's like to play real money poker online. In Singapore, many players will chuck free chips around without a care. That's because they have no value. You could be playing against somebody who isn't paying attention, doesn't know the rules, or is simply going 'all in' every hand regardless of their cards.
Real money online poker in Singapore is completely different to free poker. Texas Hold'em players are highly competitive, looking to win as many pots as possible. Cash prizes are on the line, so your opponents will pay attention to every hand, every bet, and every mistake made at the table. It's exciting, and a good run in the right tournament can lead to you winning life-changing sums of money.
Want a piece of the action? Join our top-rated online poker site in Singapore below and grab yourself a chunky welcome bonus today:
Banking at Online Poker Sites in Singapore
There's nothing like playing real money online poker in Singapore – but to try it, you'll need to make a deposit first.
Banking options at a top online casino in Singapore are very important. A smooth transaction is something you might not even notice as a player, but a bad one can be completely jarring.
We target online casinos and poker sites in Singapore which make it easy for you to deposit and withdraw. One key thing we look for is the e-wallet option PayNow. Players who want to avoid linking their official bank accounts to online betting sites in Singapore love this deposit method, so it's very important to us.
Additionally, we'll search for online betting sites that use the Singapore dollar (S$). It's faster to use your local currency, plus it means you'll avoid any hidden conversion fees.
Online Poker Laws in Singapore
Although many forms of gambling are currently illegal in Singapore, it is not an all-or-nothing situation. For example, companies can speak to the Minister of Home Affairs to receive an exemption from the Betting Act, which then allows them to offer legal gambling in Singapore.
If you want to play real money online poker in Singapore, you'll realise there are thousands of options at your fingertips. It can be tough knowing where to begin. But there's no need to fear; we only review online casinos which accept players from Singapore, and allow them to make easy withdrawals.
You can make life easier for yourself by depositing via e-wallet and possibly using a VPN. Overall, there's no end of options for you to play online poker in Singapore.
What a Great Poker Site in Singapore Should Have
With so many online poker sites in Singapore it can be tricky figuring out where to start. Luckily, we've done the hard work for you, reviewing thousands of independent websites which offer online poker in Singapore.
Our experts go through each site and analyse every aspect of the casino or online poker site in great detail. We don't just look at things from a business perspective, but also as personal fans; all of our experts are big Texas Hold'em enthusiasts!
Here's a little more about how we perform each online casino review in Singapore:
Secure and trustworthy
There's nothing more important to us than the safety of your funds. Every site which is reviewed at Asiabet has been specifically tested for players in Singapore. That means you can be 100% certain you can safely deposit and withdraw, and that the site has a valid gambling licence.
Bonuses
One of the biggest advantages that online casinos have over land-based ones is that they can offer so many promotions. Our experts hunt down welcome bonuses and special offers for online poker players in Singapore, adding extra chips to your bankroll.
Offers poker with Singapore dollar
We prioritise online poker sites in Singapore which have a strong selection of deposit methods like PayNow, but we also specifically target those which use the Singapore dollar (S$). This means you don't need to waste time or money changing up currencies after a big win.
A good selection of poker games
Texas Hold'em online poker isn't the only poker game in Singapore. There's also Omaha Hi, seven-card stud, five-card draw, dozens of casino poker variants, and live dealer online poker. We know our readers like a variety of poker games, so the casinos which are packed out with exciting options move up our rankings.
Frequently Asked Questions
Q.
Can you play real money poker online?
A.
Playing real money poker online in Singapore is easy when you join any of AsiaBet's approved online gambling sites.
Q.
Is online poker legal in Singapore?
A.
Although online gambling laws in Singapore are a grey area, there are many sites which offer online poker in Singapore and are 100% safe. For those who wish to play online poker in Singapore, the safest option is to sign up to reputable online casinos like the ones in our directory, which are legally registered offshore and have a positive track record across Asia.
Q.
Is there online poker in Singapore?
A.
You can play all types of online poker in Singapore including Texas Hold'em, Omaha Hi, live dealer casino poker and more.
Q.
Can I use my mobile to play online poker?
A.
Whether it's via an app or browser, many of the top casinos in Singapore now offer online poker via smartphone as well as top casino games like baccarat, roulette and more.