Play Online Poker in Taiwan
If you're looking for the inside track on the best online poker sites in Taiwan, relax: you just found it. Asiabet is the ultimate guide to the world of online poker, giving you the hottest deals and the knowledge you need to give your game an edge
Get off to a winning start and discover:
How to play – a beginner's guide to online poker
Where to play – our guide to the top online poker websites
Play smarter – links to special offers, bonuses, and more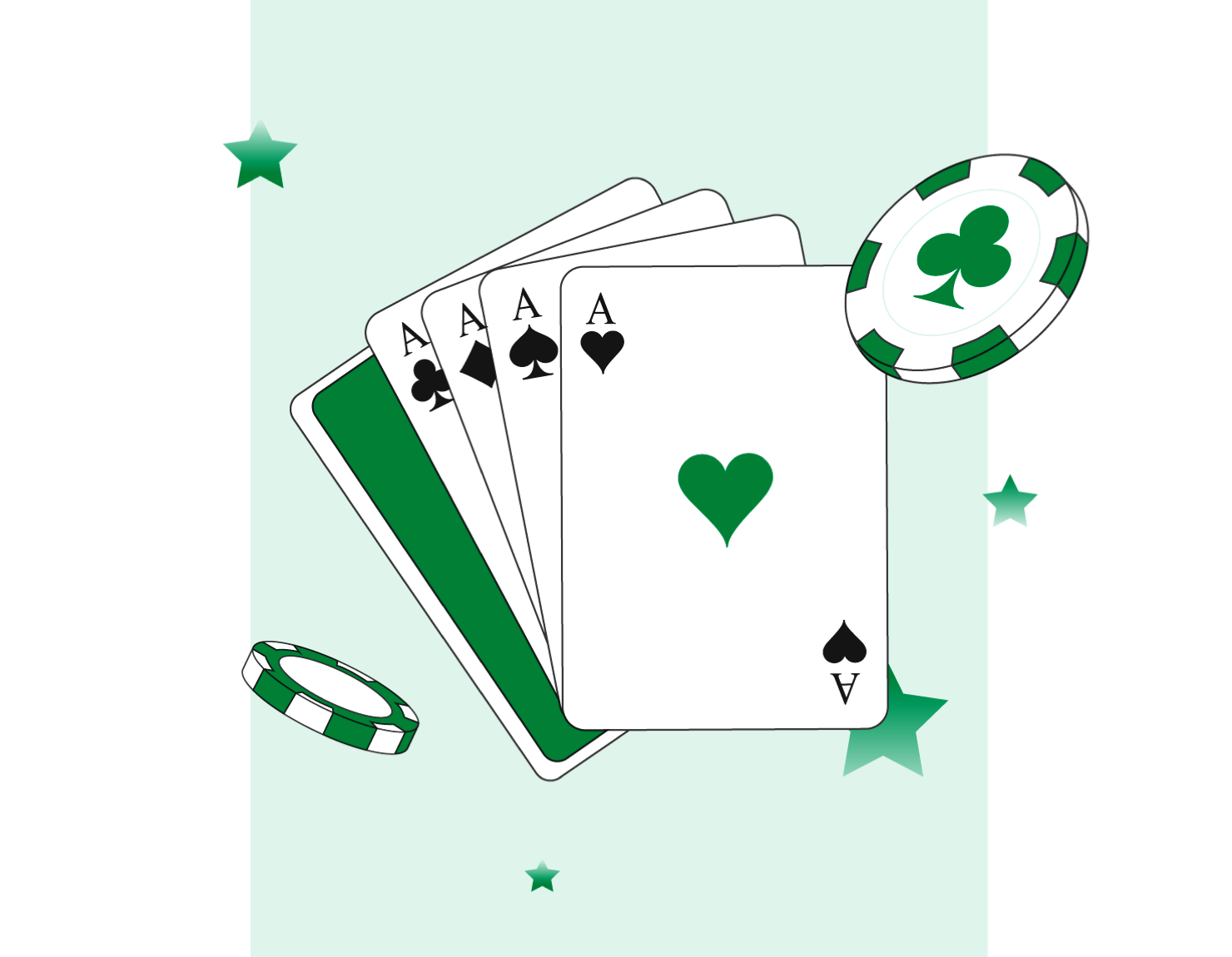 Best Online Poker Sites November 28, 2023
Show More Details
Show Less Details
Average Payout Speed
0 – 24 Hours
Pros & Cons
Qualify for the Asian Poker Tour
Freerolls for Taiwan players
BLAST and SNAP poker variants
Climb the five 888Poker Club levels
Live poker events streamed on site
Buy merchandise with Gold Tokens
No live chat support on site
Apple Pay is not accepted
Show More Details
Show Less Details
Average Payout Speed
0 – 24 Hours
Pros & Cons
Amazing bonus for Taiwan players
Build a bankroll from freerolls
Support in English and Mandarin
Win the Monte-Carlo Jackpot bonus
Play anywhere via the mobile app
Deposit using 100+ payment methods
Not available in all countries
Verification process can be slow
Show More Details
Show Less Details
Average Payout Speed
0 – 24 Hours
Pros & Cons
Over 50 languages
Big welcome offer
24/7 live chat support
Large prizes for tournaments
E-wallet & cryptocurrency accepted
Withdrawals processed 24/7
Mobile app only Android compatible
Limited number of tournaments
Texas Hold'em poker is now very popular in Taiwan. As we do not have casinos or legal poker rooms it initially caught on due to players discovering the game while abroad. Taiwanese poker player Raymond Wu is a classic example of this. In 2003, he was studying psychology at the University of California Irvine in the United States when he began watching televised poker. Soon later he started playing poker online and eventually became very good at it.
In 2007 Texas Hold'em poker was brought to Macau casinos. As my article on Taiwan casinos covers, official tourism figures show that Macau has more than 1-million Taiwanese visitor arrivals each year. Shortly after PokerStars opened a poker room there (May 2008), Macau starting growing into the Mecca of high stakes poker tournaments and legendary "nosebleed stake" cash games that it is today.
In 2009 PokerStars began hosting a poker tournament series in Taiwan called "Let's All In". This series saw weekly live tournaments in alternating Taipei locations. Some were even recorded and televised on Friday nights. This provided great exposure to their online poker site www.pokerstars.com.
It wasn't long before many bars, restaurants and clubs began offering Texas Hold'em poker tournaments here too, and cash games were available in people's homes. Until late 2010, many believed poker held the same legal status as Mahjong. However, police began breaking up live poker games on a somewhat frequent basis beginning around this time.
Today most live tournaments are what are known as "satellites" where the winner is awarded with a ticket to a high stakes tournament held in Macau. All this exposure has helped make online poker even more popular here.
I will now take a break to cover playing online before continuing with information about Taiwan players and the game's popularity. To deposit and get paid from these poker sites having www.skrill.com as an e-wallet is advised. They offer what is essentially an online bank account which can be opened online.
Credit or debit card can be used to add money to your Skrill account in TWD currency. Not all Taiwanese cards can be used for foreign online transactions, so your card might be declined. If so, you can instead deposit to Skrill with a bank wire transfer. Login to your Skill account for transfer details, then head to you your bank to make the transfer. There is a simple form to fill out at the bank related to cross-border transactions. On the bottom of this form you should write online shopping as the reason for making the transfer.
Once your Skrill account is funded you can deposit to any poker site using this method. When you want to get paid from that site you can request they send the money to your Skrill account. You can then save that money for future use, or you can have Skrill transfer it to your Taiwan bank account. Skrill is ideal because it supports TWD currency and has low fees. You can read a full review here.
Which Poker Site to Use?
Using PokerStars
Even though they do not support New Taiwan Dollar (TWD) many players will prefer playing at www.pokerstars.com. The reasons why are numerous. For starters they are the world's largest online poker site. Also on their website it is possible to win seats to major tournaments held all around Asia including all the major Macau poker tournaments.
From around April to November each year PokerStars offers a "Taiwan residents only" promotion called "Taiwan Poker Championship Freerolls". From their software lobby select Tourney > Regional to find these. The quick gist is everyday there are "Taiwan resident only" freerolls where the top 9 win a seat to the weekly tournament. In the weekly tournament the top 9 win a seat to the monthly tournament. In the monthly tournament the top 9 win a seat to the Live Taiwan Poker Championship.
The Live Taiwan Poker Championship is a live tournament that takes place in Taipei each November. The winner receives paid entry into the Red Dragon Main Event hold'em tournament at the Macau Poker Cup (MPC) which normally costs HKD $11,000 (approximately NT$42,500) to enter. They also get free travel and two nights stay in a 5-star resort hotel.
Anyone Can Play Poker
In this article I've talked some about professional poker players and will conclude with discussing them a bit further. It is important to understand that Texas Hold'em is a game for people of all walks of life. In that regard it is no different than Taiwanese card games such as Sap Sam Cheung (十三張) also known as Chinese Poker and Bu Bu Gao Sheng (步步高升) also known as Big2. A difference is that with Hold'em real money games are played on the internet by players worldwide. This is done at tiny stakes, for very large money, and for all amounts in-between.
For the serious poker pros and aspiring players there are also tournaments held around the world that carry life-changing prize pools. Some of these have their final tables televised. Those who do well long term can gain Hollywood-star status within the poker world.
Top Taiwan Players
In the intro I mentioned how Taiwanese poker player Raymond Wu discovered poker abroad in 2003 well before the Texas Hold'em poker boom came to Taiwan. As a result he benefited greatly when poker first started to become popular here. Today he again lives in Taipei and is a professional poker player that is sponsored by the online poker site www.pokerstars.com.
Raymond Wu gained sponsorship after he visited London in 2009 to play in a high stakes poker tournament that was part of the European Poker Tour (EPT). In this tournament he won the equivalent of NT$4.1 million. The following year he won the Red Dragon Main Event in Macau earning roughly $NT2.6 million. As a Team PokerStars player he captained Team Chinese Taipei to their championship win at the World Cup of Poker VI.
There are other successful players from Taiwan. Carlos Chang won NT$7.4 million for his first place finish in a 2012 Asian Poker Tour (APT) event. More recently Terry Fan won NT$6.9 million for his first place finish in the Red Dragon Main Event at the 2013 Macau Poker Cup. Also worth mentioning is the young and attractive female poker sensation Hui "Kitty" Chen-Kuo who hails from Xin Zho, Taiwan.
Last but not least, while she is Chinese-American, standout celebrity-player Maria Ho was born in Taiwan too.
In the short time that poker has been popular in Taiwan we have seen many players develop their skills and find success on the international poker tour. They have the games that are the easiest to win money in. When you're ready to make a run, you can try winning a seat at PokerStars. No matter what your reasons for playing or goals and aspirations are with poker, we at Asiabet thank you for reading and wish you the best of luck.