Play Online Poker in Japan | Top Sites and Guide
Welcome to our guide to the top online poker sites in Japan.
On this page, we've collected all the information you need to start playing with confidence at safe, high-quality Japanese poker sites.
We only recommend the best Japanese online poker rooms so you can:
Play at safe, trusted and fair sites
Claim great bonus offers for new players
Access all the most popular poker variants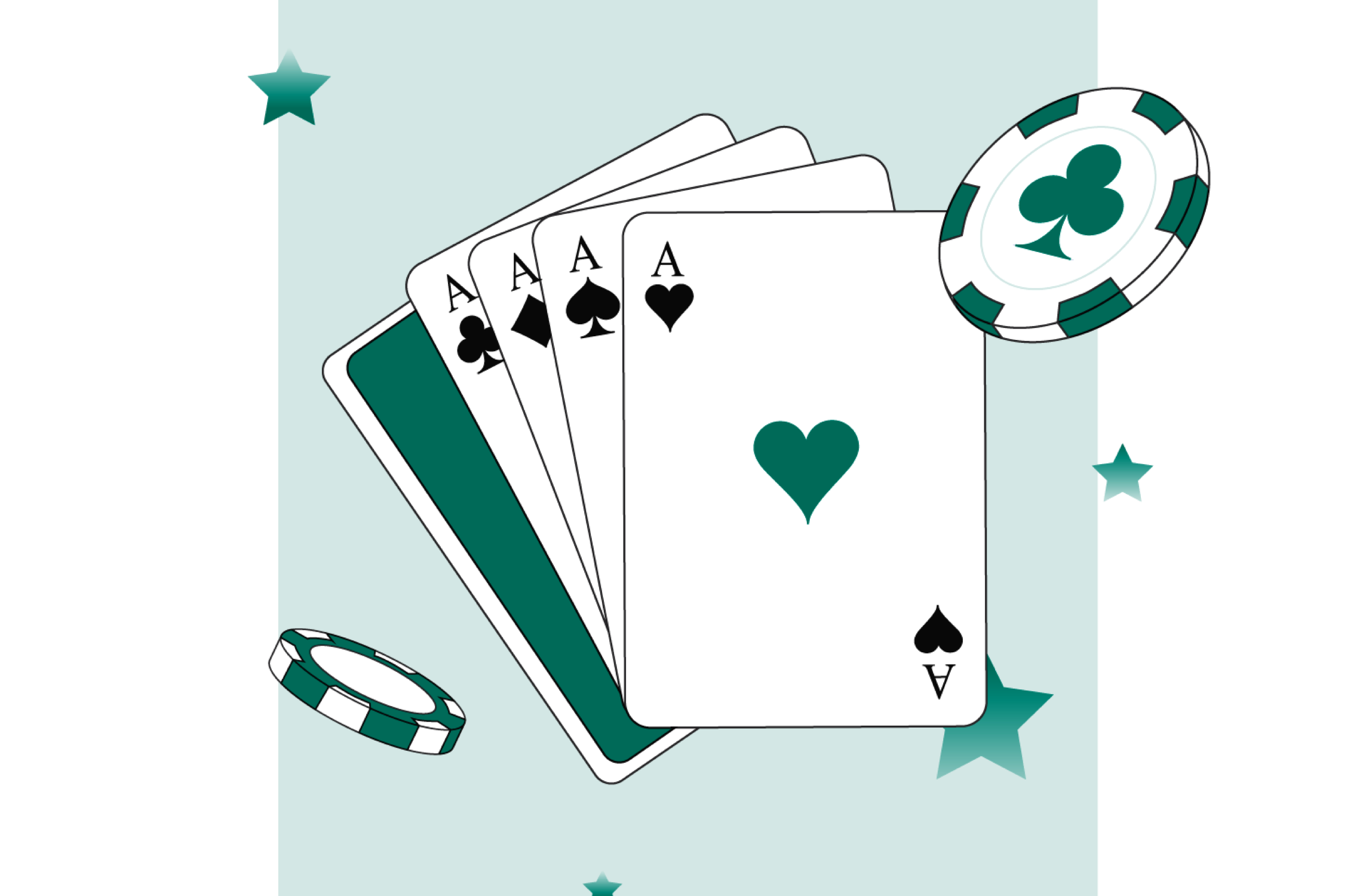 Best Online Poker Sites November 30, 2023
Claimed by 493 people this week
$88 No Deposit Bonus
T&C:
ボーナスの獲得に入金は不要-888poker ルームで使用できる$7トーナメント チケット (1週間で14枚の$0.5バイインチケット、1 日あたり 2 X $0.50 チケット)と保留中の$80ボーナスを獲得(1日あたり$8を1回解放)-ボーナスの有効期限は14日間 –
Terms apply
Close T&C
Show More Details
Show Less Details
Average Payout Speed
0 – 24 Hours
Pros & Cons
Software available in Japanese
Big bonus to boost your bankroll
MTTs with a wide range of buy-ins
Free demo games available
Play freeroll tournaments
Regular poker events
No Japanese support
Lengthy verification process
Show More Details
Show Less Details
Average Payout Speed
0 – 24 Hours
Pros & Cons
Over 50 languages
Big welcome offer
24/7 live chat support
Fee-free deposits and withdrawals
Run by a trusted casino operator
Supports many crypto options
No Japanese support
Strict wagering requirements
Maximum Deposit
Contact support to set limits
Show More Details
Show Less Details
Average Payout Speed
0 – 24 Hours
Pros & Cons
Biggest online poker site
Multi-million prize pools
All game types and stakes
International player base
Regular poker tournaments
Supports Japanese
No Live Chat or phone support
Needs better rewards for loyal players
How We Select the Top Japanese Online Poker Sites
Here at Asiabet, our dedicated team spends countless hours reviewing Japanese online poker sites and making sure those reviews remain up to date in order to provide you with a list of the best Japan online poker sites. Before we include a site on our top list, our expert reviewers consider a variety of factors to make sure that each one offers you a complete, all-around excellent experience. Here's a look at some of the major factors we consider when choosing the top online poker sites in Asia.
Online Poker Game Selection
All online poker sites offer Texas Hold'em, but we know that many Japanese poker players are looking for other games as well. That's why we look for sites that offer all of the popular online poker games in Japan, including options like Pot Limit Omaha and 7 Card Stud.
Quality of Bonus Offers
When you sign up for an online poker site in Japan, you'll almost certainly get a bonus. But some of these offers are much better for players than others. Our recommended sites provide the best online poker bonus offers for Japanese players, allowing you to get the most value out of your play.
Safety and Security
We only recommend the safest and most trustworthy online poker sites for Japanese players. When you read our secure Japanese poker site reviews, you can be sure that these online casinos are on our top list because they have a long record of providing players with safe and fair gameplay. They also hold licenses from trusted jurisdictions and take the necessary steps to ensure the safety of your money and personal data at all times.
Quality Banking Options
Even the best online poker site is useless if you can't get your money in and out of your account! That's why we rate each of our top Japan online poker sites on the quantity and variety of payment methods specifically available to Japanese players. Common deposit and withdrawal options include credit cards, bank transfers, and e-wallets like Neteller and Skrill.
Mobile and Desktop Play
Modern online poker sites should allow you to play on any device you want. The best online casinos for Japanese players are fully available on mobile devices, allowing you to play smoothly on your phone, tablet, or desktop computer.
The Most Popular Types of Online Poker in Japan
As in most of the world, the most popular online poker game in Japan is Texas Hold'em. But that's just one of many card games that you can play at Japanese online poker sites. Let's take a quick look at some of the most popular online poker games in Japan.
Texas Hold'em
Known as the Cadillac of Poker, Texas Hold'em is the world's most popular card game. Players receive two hidden hole cards and combine them with five shared community cards to make their best five-card hand. This is the form of poker most often seen on television, such as in the World Series of Poker main event.
Pot Limit Omaha
Omaha is similar to Texas Hold'em, except that each player receives four cards at the start of the hand. You must use exactly two of your hole cards and three of the community cards to make your five-card hand. While Omaha can be played as a limit game, Pot Limit Omaha (or PLO) is by far the most popular way to enjoy this game.
7 Card Stud
While 7 Card Stud is not as popular as it once was, it is still frequently played at Japanese online poker sites. Players start with two cards face down and one face up for everyone to see, then – over the course of several betting rounds – receive three more face up cards before receiving their final card face down. The player with the best five-card hand wins.
5 Card Draw
One of the classic forms of poker, 5 Card Draw, sees each player start with a hidden five-card hand. After a round of betting, players who stay in the pot can discard cards and replace them with new ones from the deck. After another round of betting, the best five-card hand wins.
High/Low Chicago
Chicago is a popular offshoot of 7 Card Stud that is played with exactly the same gameplay. However, in Chicago, only half the pot goes to the player with the best hand. The other half goes to the player with the highest (or lowest) spade as a hole card, depending on whether you're playing the high or low version of the game.
Pai Gow Poker
Pai Gow Poker is one of many casino table card games that share many similarities with traditional poker. Players receive seven cards that they must split into a five-card and a two-card hand. If the player can beat both of the dealer's hands, they win their bet.
3-Card Poker
3-Card Poker is another table game that uses poker as the basis for its gameplay. Players receive three-card hands, and must beat the dealer to win prizes, with bonuses available for particularly strong hands.
Poker Tournaments in Japan vs. Poker Cash Games
When you start playing online poker in Japan, you'll run into two distinct types of games: poker cash games and tournament poker. While the basic rules of poker are the same in both formats, there are a number of important differences that you should be aware of before you jump into either type of poker game. Here's a rundown of the main differences between tournaments and cash games in poker.
Getting Into the Game
In a cash game, you can sit down at any time you like, bringing your cash to the table and then wagering it in each hand. In tournament play, you'll be restricted to entering before the event begins, or in the first few levels of play. In addition, your flat tournament buy-in will be converted to tournament chips, which have no actual cash value.
The Flow of Play
In a cash game, you will see players come and go as they please, purchase more chips at any time, and request changes in seats or tables. In tournament poker, players only change seats or tables when a tournament director tells them to do so, and normally do not have the ability to purchase more chips (though some tournaments do allow for rebuys or "add-ons").
Walking Away With Your Winnings
In a cash game, you can stop playing at any time, allowing you to enjoy your money after you've won a few huge pots. In poker tournaments, however, you can't simply cash out: you must fight to survive as long as possible, with only the longest-lasting players earning set prizes based on the order in which they finish.
How Blinds and Antes Work
In a poker cash game, the blinds and antes stay the same: you choose the stakes you want to play for, and that doesn't change unless you move to a new table. But in tournament poker, the blinds and antes will increase over time to force the action and guarantee that the event concludes in a certain amount of time.
How It All Ends
In most tournaments, the game ends when one player has all the chips in play. That person has won the tournament and receives the largest cash prize. Meanwhile, poker cash games don't really have a beginning or an ending: new players can always join the table to keep the action going.
How to Play Poker in Japan: Texas Hold'em
Texas Hold'em is the most important and more popular online poker variant across the world. That means Japanese and Asian poker players will see it more than most other forms of poker combined, making it a must for anyone who wants to play online poker on a regular basis. If you're not familiar with the game, here's a rundown of how to play Texas Hold'em poker online.
The basic setup for Texas Hold'em sees each player receive two hole cards – face down cards that are hidden from your opponents – from a standard 52-card deck. Over the course of the game, five community cards will also be dealt face up in the centre of the table. Your goal is to combine these cards to make the best five-card poker hand possible.
The following is a brief summary of the Texas Hold'em rules:
The Blinds
A game of Texas Hold'em starts with the two players to the left of the dealer making small forced bets known as "blinds." The first player pays the small blind, which is usually about half the size of the "big blind" paid by the second player.
In an online poker game, one player will be designated the "dealer" using a button that moves after each hand, but the cards will be dealt automatically (or by a professional dealer at an online live dealer casino). The dealer will then deal two cards face down to each player.
The Betting Rounds
Starting with the player to the direct left of the big blind, each player will be given options on how to bet.
A player may fold, which means they will no longer take part in the hand. A player may "call" the current bet by matching the amount of the largest wager. Finally, a player may "raise" by making a bet larger than the current wager. If no player raises, the big blind will also have the option to "check," choosing not to make an additional bet but staying in the hand.
A round of betting is completed when all players have either folded or matched the current bet by calling. If at any time only one player is remaining in the hand, they immediately win the pot.
The Flop: After the first round of betting concludes, the dealer will deal out three community cards, known as the flop. After this is one, a second round of betting takes place, starting with the player to the left of the dealer. If no bet has been made, the player may check or bet; if a bet has been made, players may call, raise, or fold.
The Turn: If at least two players are still in the hand at the end of the second betting round, the dealer will reveal a fourth community card known as the turn. Another round of betting then takes place.
The River and the Final Betting Round: If two or more players remain in the hand, the dealer now reveals the fifth and final community card, known as the river. This is followed by a final betting round.
The Showdown
If there are still multiple players remaining after the final betting round, they reveal their hands in what is known as the showdown. At this point, the player with the highest-ranking hand wins the pot. In the case of a tie, the pot is split evenly among the tied players.
Claimed by 493 people this week
$88 No Deposit Bonus
T&C:
ボーナスの獲得に入金は不要-888poker ルームで使用できる$7トーナメント チケット (1週間で14枚の$0.5バイインチケット、1 日あたり 2 X $0.50 チケット)と保留中の$80ボーナスを獲得(1日あたり$8を1回解放)-ボーナスの有効期限は14日間 –
Terms apply
Close T&C
Guide to Online Poker Hand Rankings
One of the fundamental aspects of winning poker is having knowledge of how hands are ranked. Before you can master more advanced Texas Hold'em strategy, you should become familiar with how poker hands are scored. The following is a list of the different types of poker hands, ranked from best to worst.
Royal Flush: This hand features the ace, king, queen, jack, and ten of the same suit, and is the best possible hand in most poker variants.
Straight Flush: This hand includes five consecutive cards of the same suit, such as the 5-6-7-8-9 of spades. The higher the high card in the straight flush, the better, with a Royal Flush being the best possible straight flush.
Four of a Kind: This hand has four cards of the same rank, such as 7-7-7-7-4.
Full House: This hand features three cards of one rank, as well as two of another, such as J-J-J-9-9.
Flush: This hand features five cards of the same suit, such as K-10-8-7-3, all of diamonds.
Straight: This hand includes five cards of consecutive ranks, such as J-10-9-8-7. Be aware than an ace can count as either a high card (A-K-Q-J-10) or as a low card (5-4-3-2-A) in making a straight or straight flush.
Three of a Kind: A hand with three cards of the same rank, such as 4-4-4-A-8.
Two Pair: A hand with two sets of two cards of the same rank, such as 8-8-6-6-Q.
One Pair: Any hand including two cards of the same rank, such as K-K-Q-6-2.
High Card: Any hand that doesn't fit into the above categories, so called because it is ranked based on its highest card. A hand like A-J-6-5-3 may be referred to as "ace-high."
How to Win at Texas Hold'em: Tips and Tricks
One of the reasons that Texas Hold'em is so popular at the top Japanese online poker sites is the fact that it requires a combination of luck and skill to win. But there's no doubt that in the long run, players with better strategy will win over weaker opponents, which is why there are successful Japanese poker professionals who make their living playing the game.
There are many books and detailed Texas Hold'em strategy guides out there that can help you learn more about how to be a successful poker player. For starters, we're going to give you a few important Texas Hold'em tips and tricks that will allow you to compete confidently with other Japanese Texas Hold'em players.
Tight Is Right
It can be tempting to play almost every hand when you are a new player, but this is a recipe for disaster. Especially for new players, it is important to play "tight" by sticking to strong starting hands like pairs, those with two high cards like ace-king, and suited connectors (two consecutive cards of the same suit).
Observe Your Opponents
One important aspect of poker strategy is reading your opponents. In live poker, this means observing their actions to see if you can pick up on tells. But whether online or live, you should try to figure out if your opponents are playing tight or loose, bluffing a lot (or not at all), or giving away anything about their betting patterns.
Understand Position
It is almost always advantageous to act after your opponent, making position a fundamental aspect of Texas Hold'em strategy. That means you can afford to play more hands and take more chances when you are on or near the button, while you should play only the best hands when you are first to act.
Bet More, Call Less
When you bet or raise, you can win a hand in two ways: by having the best hand, or by getting your opponent to fold! That fact makes being the aggressor very attractive in Texas Hold'em. If you have a good enough hand to call your opponent, you should at least consider raising or betting first.
Know When You Are Beat
If you are holding a weak hand, or if your opponent is clearly holding a very strong hand that won't fold, don't throw money away by sticking around. Smart players fold when they know that they can't win a hand, saving their money for a better spot.
Top Texas Hold'em Terms You Need to Know
Whether you're a beginner or you've been playing poker for years, it's important that you understand the basic terms and phrases heard at the poker table. Here's a quick guide to the most common terms you'll see and hear when playing online poker in Japan.
All In: A player who is "all in" has wagered all of their chips. They can now play until the end of the hand even if other players make additional bets, though they can only win an amount equal to what they contributed to the pot from each other player.
Blinds: Forced bets that are usually made by two players at the start of a poker hand.
Buying Chips: The process of converting a player's cash into chips before sitting down at a poker cash game. Can also refer to buying into a poker tournament and receiving a starting stack of chips.
Call: Matching the current bet in order to remain in the hand.
Check: Choosing not to bet, passing that option to the next player instead. Checking is only available if no player has bet in the current betting round.
Community Cards: Cards that are laid out in the centre of the poker table. These cards may be used by all players to help make their hands.
Cut-Off: The position one seat to the right of the dealer button. The player in the cut-off acts second to last, with only the dealer – or "button" – acting behind them.
Dealer: The person responsible for distributing cards, collecting bets, and dictating the action. May also refer to the player in the last betting position, also known as being "on the button."
First Round: The initial round of betting after players receive their starting hands. In Texas Hold'em, this is known as the "pre-flop" round.
Flop: The first three community cards dealt out during a Texas Hold'em hand.
Fold: The act of surrendering your hand. A player who has folded can no longer win the pot.
Pot: The collected money that has been bet during a hand of poker.
Raise: A bet that is larger than the current bet. Other players in the hand will need to at least call the raise to stay in the hand.
River: The final community card in a hand of Texas Hold'em. Can also refer to the final betting round in the same game.
Showdown: If two or more players remain in the hand when all betting is done, they will show their cards. This is known as the showdown, and determines who will win the pot.
Stack: A term for the collection of chips a player has at the table, especially in a poker tournament.
Turn: The fourth community card dealt in a hand of Texas Hold'em. Can also refer to the betting round that takes place after this card is revealed.
If you're looking for a secure site to start playing online poker in Japan, you're in the right place. With our top list of recommended casinos, you're just a click away from playing at the best online poker sites in Japan!
Claimed by 493 people this week
$88 No Deposit Bonus
T&C:
ボーナスの獲得に入金は不要-888poker ルームで使用できる$7トーナメント チケット (1週間で14枚の$0.5バイインチケット、1 日あたり 2 X $0.50 チケット)と保留中の$80ボーナスを獲得(1日あたり$8を1回解放)-ボーナスの有効期限は14日間 –
Terms apply
Close T&C
Frequently Asked Questions
Q.
Is online poker legal in Japan?
A.
While there are no specific online poker laws in Japan, gambling law makes it illegal for operators to run sites from within the country. That means there are no licensed online poker rooms in Japan. However, many reputable online poker sites operate freely in Japan, allowing Japanese poker players to participate. The Japanese government has made no efforts to stop this from happening and has made no suggestions that it plans to do so in the future.
Q.
Is gambling legal in Japan?
A.
Gambling in Japan is currently in a transitional period, as major casinos are in the process of being approved and built over the next several years. At the moment, only lotteries, some betting on races, and pachinko are considered legal forms of gambling. However, that has not stopped tournament poker from flourishing in the country, with both the Asian Poker Tour and World Poker Tour holding events in Japan.
Q.
Can you use PayPal in Japan to play online poker?
A.
PayPal is very restrictive in its use for gambling purposes, only allowing such use when gambling sites are specifically licensed and regulated within a country. While it's often possible to use PayPal for online gambling in Japan, you can also use other popular Japanese online payment methods, such as Venus Point. The best way to find out whether you can use PayPal at a specific online poker site is to check the regulations and T&Cs on the operator's website.
Q.
Why is online poker so popular in Japan?
A.
With very little live poker in Japan, online poker has become an excellent alternative for Japanese Texas Hold'em players. Japanese online poker sites allow players to compete against opponents from around the world without ever leaving their homes.
Q.
What are the odds of winning in online poker?
A.
Poker is a game of skill, meaning not all players have the same odds of winning. While there is plenty of luck in the short run, better players will come out ahead in the long run, which has allowed poker pros in Japan to make a living from online poker games.