Play Online Poker in Cambodia
In Cambodia Texas Hold'em poker is no longer a card game just for barang (foreigners). More and more people are starting to play the game and it is now often played instead of traditional Khmer card games such as Khar Te and Kraharm.
Texas Hold'em is the most popular variant of poker worldwide and is a game that is perfect for gambling. In 2012 the first ever large poker tournament was held in Cambodia when the Asian Poker Tour held an event at the Las Vegas Sun Casino in Bavet. The $1100 buy-in main event attracted more than 100 players and firmly put Cambodia on the map as an emerging poker nation in Asia.
In my opinion, the best poker sites for Cambodia residents who can read English are the ones listed below.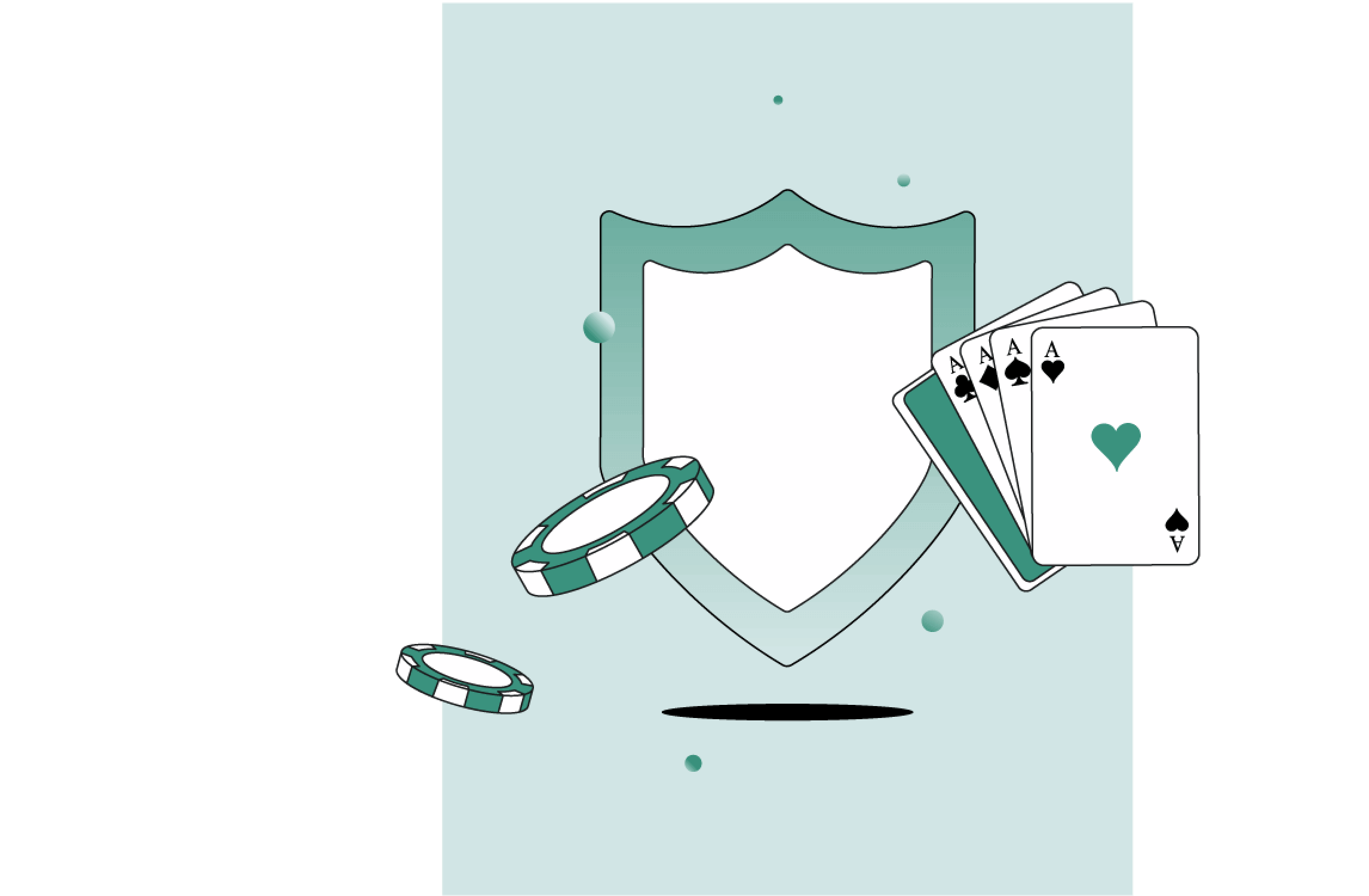 Best Online Poker Sites November 27, 2023
Show More Details
Show Less Details
Average Payout Speed
0 – 24 Hours
Pros & Cons
Extra chips for Cambodian signups
Innovative games like SNAP Poker
Complete challenges to win points
Climb the five 888Poker Club levels
Live poker events streamed on site
Buy merchandise with Gold Tokens
No live chat support on site
Apple Pay is not accepted
Show More Details
Show Less Details
Average Payout Speed
0 – 24 Hours
Pros & Cons
Deposit KHR for a bankroll boost
Full ring tables fill quickly
Participate in daily freerolls
Win the Monte-Carlo Jackpot bonus
Play anywhere via the mobile app
Deposit using 100+ payment methods
Not available in all countries
Verification process can be slow
Show More Details
Show Less Details
Average Payout Speed
0 – 24 Hours
Playing Poker in Cambodia Online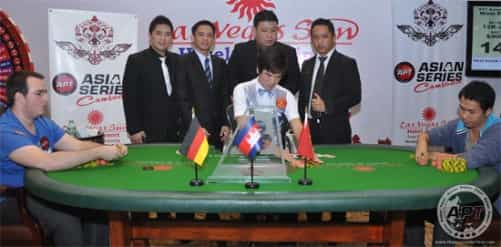 The 2012 Asian Poker Tour tournament was the first major poker competition to be held in Cambodia
Most Khmer people play poker against friends, while some play at casinos and others play online. In this article I will discuss the online option and then provide information for any foreign readers that might be considering visiting or moving here for the purpose of poker.
The websites we use in Cambodia to play online poker are the same ones used by residents of the United Kingdom (UK), Thailand, and other European and Asian countries. These sites operate in multiple languages and currencies. Unfortunately, most of them do not support Khmer language nor do they offer accounts in Cambodian riel (KHR) currency.
The best way to deposit at the poker sites above is by using the e-wallet www.skrill.com, an online payment system that works exactly like Paypal. A Skrill account is basically the same as an online bank account. You can deposit money into your Skrill account by wire transfer at your local bank branch. Once this money reaches your account you can use Skrill to deposit to an online poker site.
Most Cambodian banks will not transfer money to online gambling sites. To get around this, we can deposit to Skrill, instead of wiring the poker site directly. Skrill like Paypal, is used for many purposes online including shopping, buying and selling services and person to person transfers.
However, some bank branches now automatically associate Skrill with online gambling and because of this they will sometimes refuse to make the transfer. If you tell the staff you are using Skrill to send money to a family member who is studying abroad, for online shopping or for any other believable reason, it is more than likely the transfer will be approved.
Every poker site mentioned on this page accepts Skrill deposits and also issues payouts the same way. To withdraw from Skrill simply sign in to your account and request a swift transfer to your home bank account. Swift is a low cost method for international bank transfer that is supported by all Cambodian banks.
Are there any Khmer Options?
The gambling market in Cambodia is much smaller than in other countries. Also, because of our local laws, many of the bigger poker sites have not targeted players here. At the time I'm writing this article, there is only one Khmer poker site I am aware of.
www.188bet.com is an Asian bookie from the Philippines that offers sports betting, casino games and poker all from the one website. They are the only safe online poker site I know of that support Khmer language.
There are a number of ways to deposit at 188bet from Cambodia. The most popular method is local bank transfer. This can be done online or at any branch of Acleda Bank, ANZ Royal Bank, Cambodia Public Bank, ABA Bank as well as other Cambodian banks. 188bet also accepts Wing Money deposits. If you are not familiar with Wing be sure to visit that site. Wing is a great local service for safe payments.
Moving to Cambodia to Play Poker
In recent years, many countries in Asia have become popular destinations for professional online poker players to relocate to. Thailand, Vietnam, Laos and the Philippines are among the most popular countries for expats.
In Cambodia, the cost of living is very low, gambling laws are rarely enforced and it is easy to get long term visas. Add to this, the warm climate, sandy beaches and beautiful women, and it is obviously an appealing choice for poker players looking to relocate to Asia.
In fact, expats are the main reason Texas Hold'em poker became popular here. In 2009, the most famous of the Khmer casinos, Naga World in Phnom Penh opened their poker room. Since then, live poker can now be played in casinos throughout the country. Although Khmer locals are technically not supposed to enter these casinos, many still do. Private games played in people's homes have popped up across the country too.
Getting a long term Cambodian visa is far easier than it is in our neighboring countries. Also no border runs in and out of the country are needed. For example, if you fly into Phnom Penh International Airport, you can get a business visa on arrival for a cost of $25.
Note: be sure to bring a passport sized photo with you on the flight in order to reduce the chances of a delay. This initial business visa is valid for one month but it can be extended for 1, 3, 6 or 12 months at a time without leaving the country.
The official fees for extending a business visa are one month US$35, three months US$65, six months US$125, and one year US$200. This is done at the immigration office directly across from Phnom Penh International Airport. Proof of employment or intended employment is never required. There is however a catch. Your passport will be held for a month, and there will be more paperwork than you can imagine if doing it this way.
Using visa services, travel agencies, or motorbike rental shops that advertise the service it is possible to get a business visa extended in 1-2 days. For this you should expect to pay about: one month US$40, three months US$80, six months US$150, and one year US$250. These prices are just estimates. The actual price will depend on your negotiation skills.
Whether you use the official channel at immigration or a third-party visa service: 1 and 3 month business visa extensions are single-entry only, while 6 and 12 month extensions can be used for unlimited entries. You can repeat this process as many times as you like.
Even if you are an online player only, it is probably worth playing live for the purpose of meeting and networking with other expats. The popular 2+2 poker forum has a thread titled: Living in Cambodia and Turning Pro. If you already live in Cambodia or are considering going there I highly recommend you read it. It has everything you need to know about playing poker in Cambodia, as well as tons of other useful information about night life and local culture. And if you have any questions you can register on 2+2 and ask in that thread.