Play Online Poker in Korea | Top Sites and Guide
If you're looking for the inside track on the best online poker sites, the hottest deals, and the secret knowledge guaranteed to give your game an edge, relax: you just found it. Asiabet is the ultimate guide to the evolving world of online poker in South Korea.
Get your game off to a winning start and discover:
How to play – a beginner's guide to online poker
Where to play – our guide to the top online poker websites
Play smarter – links to special offers, bonuses, and more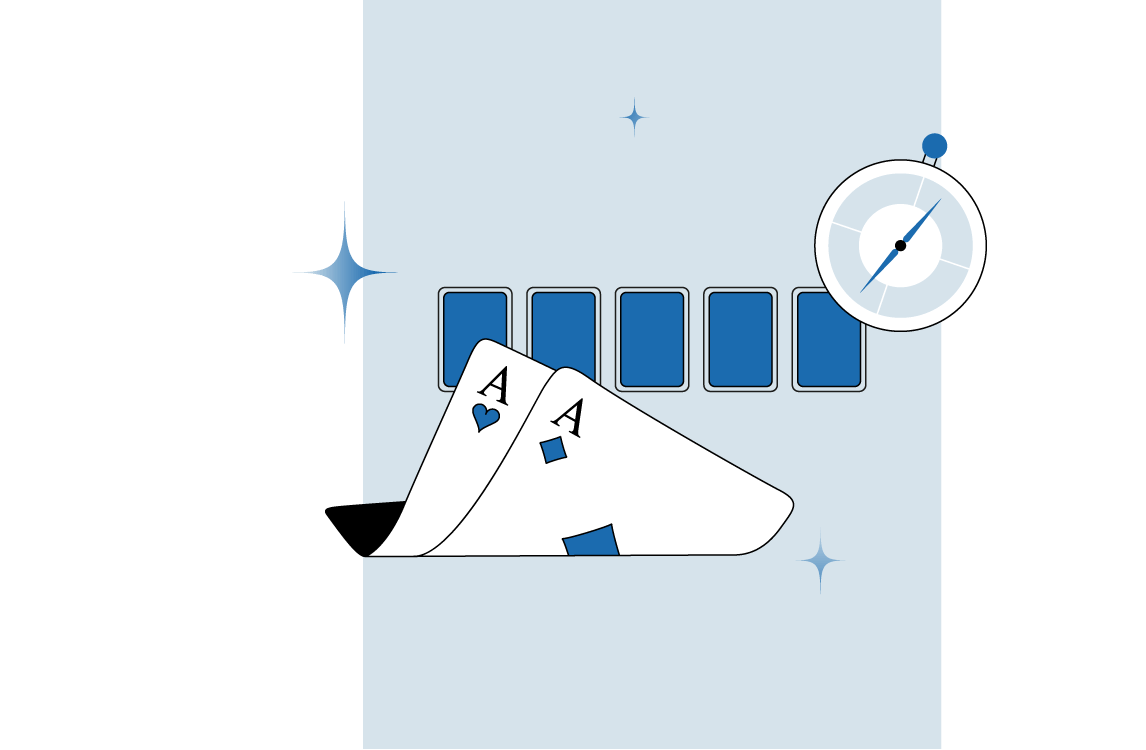 Best Sites for Online Poker in Korea November 26, 2023
Show More Details
Show Less Details
Average Payout Speed
0 – 24 Hours
Pros & Cons
Huge bonus for depositing in KRW
Top pick for draw poker games
More variants than we can count
Win the Monte-Carlo Jackpot bonus
Play anywhere via the mobile app
Deposit using 100+ payment methods
Not available in all countries
Verification process can be slow
Show More Details
Show Less Details
Average Payout Speed
0 – 24 Hours
Pros & Cons
Over 50 languages
Big welcome offer
24/7 live chat support
Large prizes for tournaments
E-wallet & cryptocurrency accepted
Withdrawals processed 24/7
Mobile app only Android compatible
Limited number of tournaments
Where Can I Find Legal Online Poker Sites in South Korea?
Gambling in South Korea is a complex subject. It's one of a small handful of countries in the world that restricts its residents from gambling but has more than 20 casinos nationwide catering to foreign visitors and tourists.
Land-based gambling industries such as horse racing, bicycle races, motorboat racing, and lottery tickets are open to nationals, as is the Cheongdo Bullfighting Festival, and the 'Sports toto' – a pari-mutuel.
The seventh option is the Kangwon Land Casino, the only one that grants admission to both Korean and foreign visitors.
Many players based in South Korea are switching to playing online poker and Texas Hold'em poker at online casinos, where they can enjoy bonus offers as well as a wider range of casino games and betting options. Online play means getting access to casino favourites like online poker and thousands of video slots – not to mention no more long waiting times for a shot at baccarat, blackjack, and roulette tables.
Every day, poker fans are connecting with some of the best online casinos to enjoy their favourite card game. Safe in the knowledge that they are dealing with an 'Asiabet-approved' online casino that's got a track record of catering to players based in South Korea.
How to Play Poker Online in South Korea
Texas Hold'em is far and away the most popular variant of online poker. To play the game, you need a 52-card deck and at least two players. The basic rules are simple. Beat your opponent with a stronger hand or bluff your way to victory. The hand rankings are the same for every version of the game.
In Texas Hold'em, the action starts with compulsory bets (antes) for the two players sat to the dealer's left. Two (hole) cards are dealt to everyone. Based on these cards, players bet. They can match the bet (call), give in (fold), or increase the bet (raise).
After the betting finishes, three community cards are dealt, face-up. These shared cards can be used by all players to create a hand. This is followed by another round of betting.
After this, two additional cards are added to the community cards. There is another round of betting, after each card is dealt. The winner is the player who either holds the best hand or has managed to bluff a route to glory.
Most Popular South Korean Online Poker Games
Although Texas Hold'em is the online poker game that most people play, there are many other versions of the game.
Texas Hold'em Poker
If you're playing poker online in South Korea, you are probably enjoying a game of Texas Hold'em. Easy to understand, utterly compelling, and exciting, hold'em is the tense, tactical, crowd pleaser you'll find at most online casinos in South Korea.
Draw Poker
Up until then, draw poker was the only game in town. In draw poker, players are dealt a complete hand, before the first betting round, and then develop the hand by replacing – 'drawing' – cards. Popular draw poker games are 5 Card Draw and 7 Card Stud.
Pot Limit Omaha
The second most popular online poker game is Pot Limit Omaha. The game plays a lot like hold'em, in terms of the betting rounds. A key difference is the fact that each player gets four hole cards. In Omaha, you must use exactly two of your hole cards to make a hand.
Pai Gow Poker
Another huge hit in Korea is pai gow poker online. The game is an adaptation of the classic Chinese game Pai Gow Tiles, which swaps tiles for cards. Players compete against the dealer to form the best two poker hands from seven cards.
All these games are available now at any one of our recommended online poker casinos for South Korea, where you can play online poker free and real money.
How to Join the Best Online Poker Casinos in South Korea
Getting started is easy. Follow our simple guide and get connected to the best online poker casinos in South Korea.
Choose your online casino: take your pick from any one of our tried and tested online poker websites. Our experts have reviewed hundreds of sites to bring you the best legal casinos open to players based in South Korea.
Register: these days, opening an account is simple and takes just a couple of minutes. You'll be asked to enter some basic information such as your email address, create a username and password and verify your account. Just follow the clear instructions to get signed
Make your first deposit and play: Our preferred websites all offer secure, hassle-free, payment processing solutions. So, all that's left to do at this stage is pick your favourite payment option, make your first deposit and start playing!
Now that you're ready to play online poker, try it out at our top partner and grab yourself a big welcome bonus by using the banner below:
Should I Play Poker Online for Free or Real Money?
You wouldn't drive a car without first taking a driving lesson. Our advice: always take the time to learn to play free online poker before you play for real money.
Poker is basically a game that combines knowledge and insight. A professional player will immediately know the odds associated with his hand; the probability of drawing dead, the chance of hitting that winning combo. A pro will also be able to decode a rival's routine; gaining valuable insight into how they play.
It can take years to get to this level. Free online poker gives you the chance to cut your teeth at the poker tables and build your knowledge and confidence.
However: the difference between free poker and real money poker is like light and day. When you're going all-in with your own bankroll, those difficult decisions can get a lot harder – as well as a lot more exciting. Play free to get better at online poker, play for real money to feel real thrill and real wins!
Banking Options for Online Poker Sites in South Korea
All our partner sites offer a variety of different payment options for South Korea in multiple currencies.
Debit and Credit Cards: You can make a deposit using either your credit or your debit card. Both Visa and MasterCard are widely accepted.
Bank Transfers: To stay in absolute control of your finances, you can make a bank transfer to most Asiabet recommended poker rooms.
Prepaid Cards: If you want to keep a tight rein on your spending, then prepaid cards like Paysafecard are a good option.
Amazon Gift Vouchers: Some online casinos also accept Amazon gift vouchers as a payment. The perfect present for your poker-playing friend.
Should I use an e-wallet to play online poker in South Korea?
One of the best ways to manage your online poker payments is with an e-wallet. In tech savvy South Korea, only 20 per cent of all payments are made in cash. The Bank of Korea hopes to create a cashless economy by the end of 2020. Going digital when gambling online in South Korea is safe and convenient and our recommended sites host leading e-wallets like Kakao Pay, Naver Pay, and Toss.
Top 5 Reasons to Play Online Casino Video Poker Games
Our team of online poker experts has reviewed hundreds of sites to bring you the finest online poker available in South Korea. Here are five reasons why our partner sites are the only places to play.
Only Trusted Sites Make Our Cut
Asiabet prides itself on recommending the best online poker casinos in South Korea. With years of experience to draw on and a team of well-seasoned online casino and sportsbook reviewers, you can rest-assured we only recommend sites that are registered with legitimate gambling authorities and employ the latest encryption technology.
Convenient Payment Methods
All Asiabet partner sites offer their customers a range of online payment options. Money transfers should be hassle-free, cost-effective, and fast. That's what you should expect and that's what we recommend.
Massive Selection of Online Poker Games and More!
Empty card rooms and a lack of game options are definitely a turn off for anyone in search of the best online poker casino. Our partner sites all come with great track records and the player numbers to prove it. What's more, some operators host both casino and sportsbook options!
Best Bonuses and Promotions for South Korea
For the best casino bonuses, special offers that will make your head spin, and the exclusive deals that can supersize your stack, we've got you covered. Asiabet has done the bonus hunting for you. Take our advice. Click one of our links and put your mouse where the money is.
Feel the Thrill of Live Poker Online
Poker is a fantastic game. Live or online, it's challenging, engaging, and an absolute blast. You can chat with your fellow players, enjoy some banter, and revel in the glory of beating that dead cert flush with a full house. Unlike most online casino games, poker is strategic and there is a great deal of skill in knowing exactly when to hold 'em and when to fold 'em.
Get Free Casino Poker Chips for South Korea
If you are looking for best online poker in South Korea, congratulations: you're in the right place.
The beauty is: you can play online poker for free and real money.
Simply choose one of our recommended partner websites and give it a go:
play for free and then credit your account, grab a sign-up bonus, and play for real in a matter of minutes!
Frequently Asked Questions
Q.
Is online poker legal in South Korea?
A.
Quisque scelerisque nec felis a tincidunt. In fermentum malesuada ante, et dignissim elit volutpat ac. Etiam at accumsan dui. Quisque ullamcorper gravida nibh, vel posuere odio dapibus a.
Q.
Can you play real money poker online in South Korea?
A.
Quisque scelerisque nec felis a tincidunt. In fermentum malesuada ante, et dignissim elit volutpat ac. Etiam at accumsan dui. Quisque ullamcorper gravida nibh, vel posuere odio dapibus a.