Discover the Best Korean Casinos Online
There are many online casinos for South Korean players and we've picked out the best. We've done all the research so you can start playing at top casinos today.
Asiabet is here to help you:
Find the best-rated online casinos in Korea
Get great bonuses from top casinos
Learn how to win at casino games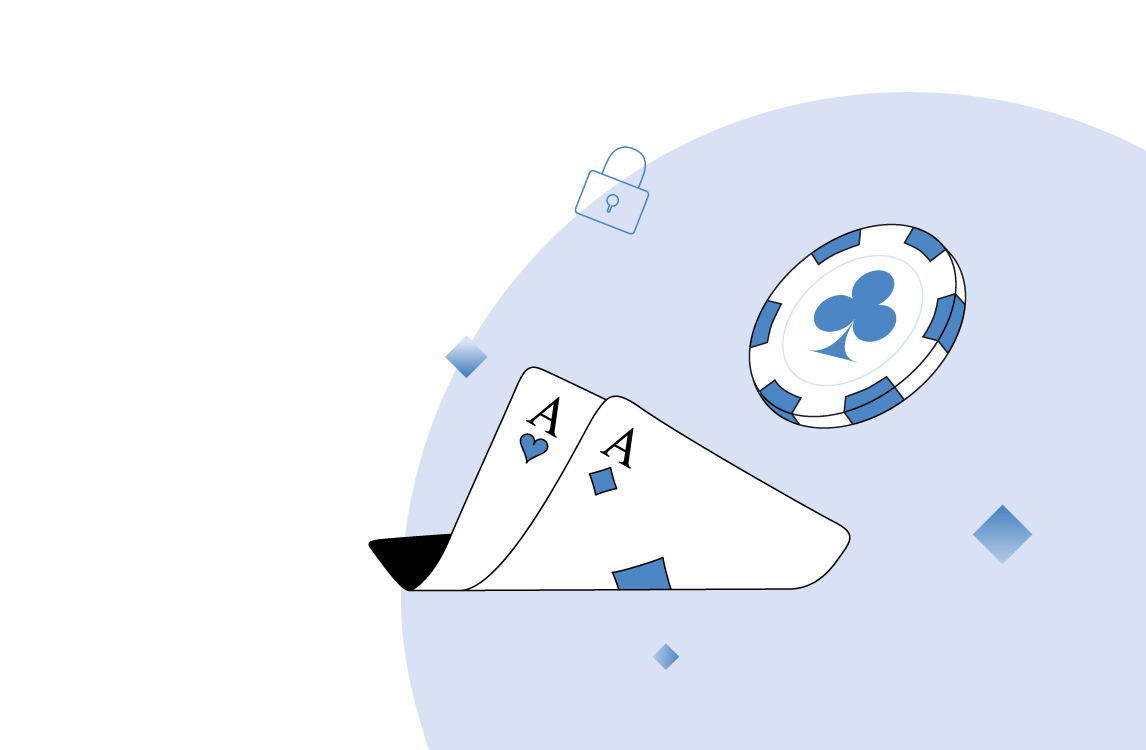 Best Online Casinos in Korea November 30, 2023
How Do We Rate the Best Online Korean Casinos?
To bring you only the top online Korean casinos, we use a thorough review process where we analyse all necessary criteria a casino should meet. But why should you care what we think?
Our team is made out of casino players based in Asia. With over a decade of experience in online gambling, the team has seen the worst and the best the Asian online casino industry has to offer. That's why we know exactly what to look for and apply our hard-earned expertise in every casino we select. While there are many things that we take into consideration, the following are the most crucial factors we use while writing our trusted reviews for online casinos in Korea.
Allows You to Play With South Korean Won
One of the first things we look into is the list of accepted currencies at our casinos. We select sites that allow easy and safe gambling with KRW.
Security, Reliability and Trustworthiness
The best Korean online casino for you should be able to provide you with a secure and safe playing environment. It's crucial for a casino to use an SSL-encryption, but it should also provide safe banking services and reliable software providers that can offer you fair games every time. We also hold a gambling license from a trusted regulatory agency in high esteem.
Game Variety and Quality
Whether you are looking for Vegas-style slots in Korea, or are interested in video poker and tai-sai (sic bo), your casino should provide you with the games you need. Other things worth considering is the quality of the software itself. Seeing only top-rated software providers and game makers listed on a casino's website is one of the first signs telling you that you are at the right place.
Top Player Bonuses and Promotions
Before any site makes it to our list of top online casinos for South Korean players, we closely examine the promotions it offers to new and existing players. Only casinos with the best bonuses find their way onto our list, be they welcome bonuses, reload promotions, or VIP rewards.
Live Games Opportunities
Casinos that give you an opportunity to enjoy live gambling earn extra points with us. We look for live dealer casinos that let you play table games in real-time against professional dealers.
Why Play At an Online Casino in Korea?
If you've never played at a Korean casino online, you may have some dilemmas as to whether gambling online is worth trying or not. If you're wondering why online casinos are becoming more popular by the day, here are the most important advantages they offer to players.
You Can Play From Your Home
Instead of having to arrange trips abroad or travel to other cities for some quality action, you can simply kick back and enjoy the same experience at some of the best online casino sites in South Korea. And with most new casinos also offering dedicated mobile platforms, you can even easily play slots, blackjack, roulette, or table games such as baccarat, straight from your Android or iOS mobile device.
It's Legally More Convenient
From a legal standpoint, online gambling in Korea is a more convenient way to enjoy casino games and betting than going to illegal land-based casinos and betting shops. With almost no cases of regular locals being prosecuted for using South Korean online casinos, and the privacy enabled by staying home, playing online is the smarter and more practical choice.
There Are Free Casino Games
Land-based casinos charge cash or chips to let you enjoy their games, but that's not what all casinos online do. Some of the best online casinos also allow you to play free table games and slot machines in Korea, without asking you to leave the comfort of your couch. Thanks to the option to play free games, you can try a variety of slots and table games before you decide you want to spend money on them.
You Can Get Bigger Payouts
Land-based casinos have a ton of expenses to cover, ranging from bigger taxes, renovation, and management costs, but also paying a lot of people for keeping the operation running smoothly. On the other hand, online casinos for Korea players have fewer expenses on their bill, which allows them to provide fairer odds and games that pay better.
It's Cheaper
And the most obvious reason why betting in Korea is better online is that it's much more affordable than land-based gambling. To play at a casino online, you don't need to spend any money on a trip, accommodation, or clothes, but you can simply kick back at your house and start playing at any time.
Is Online Gambling Legal in South Korea?
Gambling has slowly become a very common leisure activity in South Korea over the past years. Historically speaking, most activities related to gambling and betting in Korea have been prohibited by local laws for the majority of the country's history, although past decades have brought on some liberalizations of the market.
Per current local laws, Korean residents are prohibited to engage in playing card games and slot machines in Korea, unless it is in a state-approved casino, like the remote Kangwon Land Casino. Foreigners, on the other hand, are free to gamble and enjoy sports betting in over two dozen legal land-based casinos that local citizens are not allowed in.
The same legal restrictions also apply to online gambling in Korea, with the government enforcing a ban on online casino sites that cater to the market. However, so far there were repercussions for people who set up and organize online gambling but not those who enjoy it, which has encouraged many to still actively play online.
When playing online casino games in Korea, you'll be able to enjoy gambling from the privacy of your home, without anyone knowing what you do in your free time. Furthermore, with the variety of payment options available at Korean language casinos, you'll also be able to privately deposit and withdraw without directly receiving or sending cash from your local bank account.
Due to the privacy offered by online gambling, you'll still find many online casinos Korean players can gamble at today, including many leading brands from the industry that operate on a global scale. Nearly all of these casinos are set up offshore, which technically doesn't make them illegal.
Moreover, there is hope that local laws might become more relaxed in the future, as seen by recent events in South Korea. Since the 1990s, betting on various sports in the country has been made legal through SportsToto and there was even a poker tournament organized in 2012 that was sponsored by, none other than online gambling operator Poker Stars.
The Best Payment Methods at Korean Online Casinos
There are many payment options you can use to deposit and withdraw in an online casino in Korea, each offering a different benefit to you as a player. Below, you can find a shortlist of the most common banking options local players use for gambling with South Korean Won. For a more detailed look into each option, you can refer to our online guide to payment methods.
Credit cards – Credit cards like Visa and MasterCard allow you to instantly pay for your gambling straight from your bank account, most often without being charged any extra fees.
Debit cards – Much like credit cards, debit cards offer you instant and fee-less transfers, but without dipping into your credit.
Prepaid cards – Prepaid cards like Paysafe offer you a chance to deposit without even holding a bank account by buying a voucher in-store and using it to fund your playing online.
E-wallets – e-wallets like Neteller, Skrill, Paypal, and EcoPayz offer you a chance to transfer cash more privately. These services allow you to use your credit card to fill up an e-wallet and then use that e-wallet to gamble online.
Cryptocurrencies – The key benefit of using cryptocurrencies like Bitcoin, Litecoin, or Ethereum is that they are instant, safe, and virtually untraceable. Plus, most cryptocurrencies also grow in value over time, allowing you to earn something extra.
Some Korea casinos online will offer you a selection of all of these payment options while others will hand-pick the payment methods they work with. If you're looking for casinos that offer you a broad range of options, feel free to check out any of our top casino sites below and start betting today!
Still have some questions about online gambling in Korea? Don't worry. Below you can find answers to the most common questions about online casinos for Korea players to help you get started.
Frequently Asked Questions
Q.
Is it safe to gamble online in Korea?
A.
Yes, it definitely is. Not only are some of the best online casino sites in South Korea licensed and verified, but they also use various protections to keep you and your money safe online. Apart from SSL-encryptions, most casinos also use firewalls, antiviruses, and safe payment options that are compliant with modern PCI standards.
Q.
Can I gamble using South Korean Won (KRW)?
A.
It depends on the casino. Some online casinos Korean players can gamble at offer you the benefit of gambling with Won but there are also those that don't accept the currency. However, all casinos allow you to transfer your money directly to USD, EUR, GBP, or other global currencies and use it to play your favourite games.
Q.
Which KRW online casino is best for me?
A.
Well, only you can answer that question. The best online casino site in South Korea for you should offer you the choice of games you want, the payment options you need, and the bonuses you prefer. While all casinos have a variety of betting options and player rewards available, not all may be a match for your online gambling needs.

Q.
Can I play at Korean casinos on mobile?
A.
Of course you can. All top online casinos for South Korean players are compatible with Android and iOS mobile devices and offer a variety of mobile-friendly slots, table games, and live dealer options. And best of all, most casinos will also allow you to play instantly, without downloading apps.
Q.
Where can South Korea residents play live dealer games?
A.
Chances are that if you visit any Korea casino online that there will be live dealer tables available in it. Whereas a few years ago live tables were found only at selected casinos, they can now be enjoyed at hundreds of different gambling platforms online. We indicate this selection in our detailed casino reviews.
Q.
Which is the easiest payment method to use at Korean casinos?
A.
Credit and debit cards are one of the simplest payment methods you can use to pay at South Korean online casinos as you'll only need to type in some information to use them. E-wallets are likewise very simple to use once you set them up, and they also offer you more privacy than cards, which is ideal given the gambling situation in South Korea.