Discover the Best Online Casinos in Malaysia
Our experts have decades of experience and can inform you all about online casinos in Malaysia. We use in-depth research methods to thoroughly examine every casino we review, with a focus on players from Malaysia. This means you can be sure all of our selected casinos are:
100% safe and secure
Packed with hundreds or even thousands of online games
Easily accessible for players based in Malaysia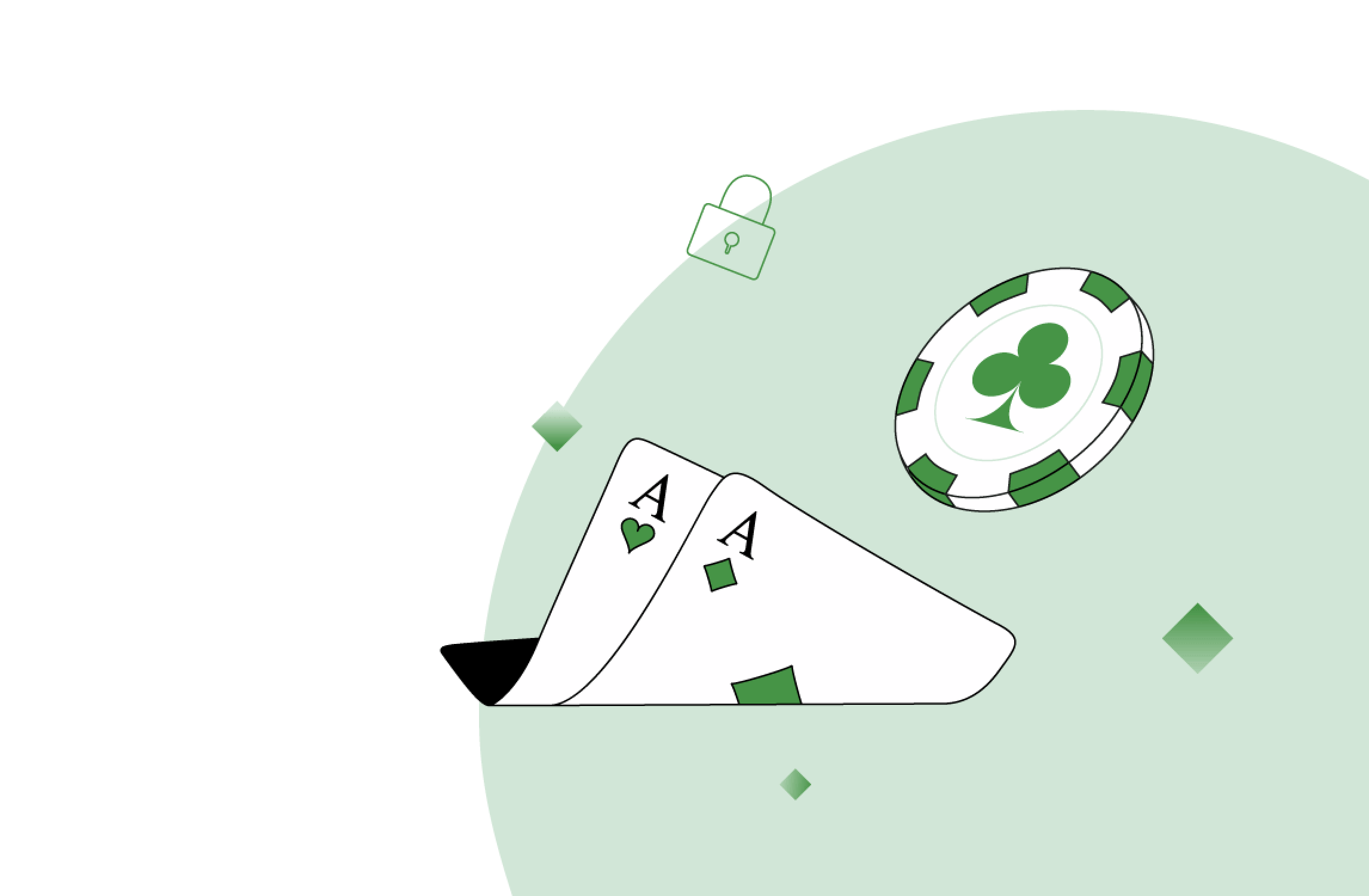 Best Online Casinos November 27, 2023
Asiabet Only Recommends Trusted Online Casinos in Malaysia
We've provided you with an inclusive list of the top online casinos in Malaysia – but how exactly did we decide which were the best online casinos? Here, we'll show you the main criteria we examine before an online casino gets our stamp of approval.
Security and Safety
When it comes to reviews of the best online casinos in Malaysia – or anywhere else for that matter – safety is always our number one concern. Aside from the obvious red flags, we check for a valid gambling licence and run an in-depth check on the casino's feedback from both customers and regulators. Fast payout casinos also feature highly, as this is another indicator that the casino is operating in an honest manner.
Online Payment Methods for Players in Malaysia
We seek out sites which offer a rich variety of payment options. This can include classic card payments like Visa and MasterCard, but plenty more as well. Online banking and e-wallet options such as Maybank2u, CimbClick, HongLeong connect, Alipay, Wechat Pay, and MOL-Wallet all feature regularly at our highest-rated online casinos in Malaysia.
Awesome Choice of Casino Games to Play
Nobody likes a casino with a near-empty games catalogue, and that's why all the Malaysian online casinos at the top of our list include a multitude of different game types. Online slots are always popular, so our experts give extra marks to sites which use multiple software providers like Microgaming, NetEnt, and Playtech. On top of that, we favour online casinos which offer exciting games including favourites like keno, baccarat, poker, sic bo, and roulette. We'll also specifically look for realistic live dealer games and test them all on smartphone to make sure you enjoy a smooth experience.
Claim the Best Bonuses in Malaysia
When you join a new online casino in Malaysia you should expect a big bonus, and we can help you find it. Our experts are highly familiar with all the usual loopholes which means we can target the most lucrative welcome packages at Malaysian online casinos.
Enjoy Top Customer Service
Not only do we look for efficient and friendly customer service, but also multilingual support. At the very top of our online casinos list in Malaysia you'll spot customer support which is offered in both English and Malay.
That's how we choose our best online casinos in Malaysia – but how do you choose yours? Read on to discover more about the types of games and titles you can select.
Our Sites Host the Best Malaysia Online Casinos Games
There are certainly trends when it comes to the most popular online casino games in Malaysia, and our experts always prioritise these. Here are some of the most enjoyable games you're most likely to come across:
Baccarat
Frequently associated with high rollers, online baccarat is a straightforward game where you need to bet on who'll win out of the player and dealer. Now that it's available online, baccarat can be played for lower stakes as well. Or you can try live dealer baccarat for a more realistic experience.
Roulette Online
A stonewall classic, roulette is widely available at most online casinos in Malaysia. Place outside bets like red or black, or inside bets such as a wager on a solitary number. You can also try live roulette to experience the electric ambience of a brick-and-mortar casino from the comfort of your home!
Poker Online
There's a thriving poker scene in Malaysia, and you can try online poker at a multitude of different sites. We look for fair games from trusted sites where you can enjoy Texas Hold'em, Omaha Hi, 7-Card Stud and more.
Pai Gow
We mentioned that we target online casinos which offer games Malaysian players love, and pai gow is the perfect example of that. As well as traditional pai gow, you'll also notice that many casinos at the top of our list feature pai gow poker. It's a variant of the standard game which uses cards instead of dominoes.
Top Slot Games and More
Of course, no Malaysian online casino is complete without online slot titles. Our experts hunt for casinos which utilise multiple providers and offer huge progressive jackpots. Exclusive slots also earn extra points, as do additional games such as Keno and Wheel of Fortune Online.
Our experts initially test the games on desktop, but we'll then also perform a secondary check via smartphone. In the next section, we list the main advantages of playing at mobile casinos in Malaysia.
Explore the Best Mobile Casinos in Malaysia
In the modern era we're noticing more and more feedback from players in Malaysia who prefer the best rated online casinos in Malaysia on their mobile or tablet. In the past, this may have been a novelty, but these days it's much more than that.
Mobile casinos can often pack in just as many games as the desktop version. You'll enjoy much more flexibility to play on the go. Plus, because it's a smaller screen, the graphics can look even sharper and smoother than they do on a larger monitor.
Whether you like to play on mobile or desktop, you deserve top quality and maximum convenience. Learn how you can make safe deposits and withdrawals at the best online casinos in Malaysia in the following section.
Our Recommended Malaysia Online Casinos Offer Safe Deposits and Withdrawals
Flexible payment methods are a big factor when you join a trusted online casino in Malaysia. When you play at one of our expertly-picked top online Malaysian casinos, you'll benefit from quick, easy deposits through a variety of methods. Here are some examples:
Online Banking
If you're looking for a straightforward way to make a deposit, online banking could be the best choice. Many of our top online casinos allow payments via popular methods including Maybank2u, CimbClick, and HongLeong Connect.
E-Wallets
E-wallet payments are becoming increasingly common in our day-to-day lives, and it's the same for online casinos in Malaysia. Providers such as Alipay, Wechat Pay, and MOL-Wallet allow quick payments from your mobile. There's also added flexibility to use the currency of your choice, including ringgit (RM).
Pre-Paid Vouchers
If you don't want to connect your online banking or e-wallet details to your casino account, pre-paid vouchers are a strong alternative. You can purchase pre-paid codes such as Amazon gift vouchers and use the funds to play real money games.
Bank Transfers
Good, old fashioned bank transfers are another way you can top up your online casino cashier. They may take a little longer, but they're a very trusted and proven method for deposits and withdrawals.
Credit/Debit Cards
Another popular and easy method to deposit is via your credit or debit card. Visa and MasterCard are accepted at almost all online casinos in Malaysia, with instant deposits available.
Cryptocurrencies
Bitcoin (BTC), Ethereum (ETH) and other cryptocurrencies are increasingly accepted at online casinos. These entirely electronic payments provide 100% anonymity, which is important to many online casino players based in Malaysia.
Once you've selected a payment method that suits you, it's time to sign up and get playing. Follow our 3-step guide below to find out how you could be playing your favourite casino games in minutes!
Play at the Top Malaysia Online Casinos Right Now
Ready to get started? Here's how to sign up and play games at the best online casinos in Malaysia:
Choose the online casino site & sign up: Select one of our top online casinos in Malaysia and follow the link to join.
Enter your personal details: At the registration screen, provide some straightforward information such as your name and email address.
Verify your account & start playing: You may need to verify your account via mobile or email – then it's time to start having fun!
But are online casinos in Malaysia all they're cracked up to be, or is it better to play at a physical casino? Next, our experts compare traditional casino experiences to playing at the best online casinos in Malaysia.
Claimed by 127 people this week
Welcome bonus up to MYR 300
T&C:
Only one promotion allowed per account. Only available to MYR account members. Given bonuses are only valid for thirty (30) days, starting from the date they are issued, unless otherwise stated in the bonus' terms and conditions. Turnover requirements and conditions apply. –
Terms apply
Close T&C
Compare Land-Based and Online Casino Benefits for Yourself
It's tricky to gamble at brick-and-mortar casinos in Malaysia. In fact, the only legal option is Genting Highlands Resort. Does that mean that using an online casino in Malaysia is a better option? This may well be the case, for these reasons:
Convenience
Many real-life casinos require a dress code. And, of course, you need to make your way to the venue. But when you play at online casinos in Malaysia you can do so from the comfort of your home. And, with specialised casino apps, it's never been easier to play exciting casino games on your mobile.
Choice of Games
There is a limited amount of space at physical casinos, which means the owners must select which games to squeeze in. But space is not at a premium online – you can choose from hundreds or even thousands of titles at a single site. Not only that, but you can play for bigger jackpots due to a larger player pool. And you can even enjoy the live experience with live dealer tables.
Payment Methods
A large number of casinos only accept cash, but many players don't feel comfortable walking around carrying money which they can lose – especially if they have cause to celebrate. When you play at online casinos in Malaysia you can quickly and easily transfer money using e-wallets and online banking methods, and your winnings are 100% safe.
Customer Support
Many of the top online casinos in Malaysia offer great customer service, including instant chat. The help agents may well be bilingual, too – many will speak English, Malay, Mandarin and so on. Most people would agree this is a much simpler option than searching for the help desk then queuing up. And, if you do need the human touch, you can often call an online casino's helpline.
Value for Money
Online casinos don't have the same overheads as physical casinos, such as paying rent and hiring casino staff. Instead, they can channel those funds into welcome bonuses and special offers with no deposit required at online casinos in Malaysia. This is the case at the vast majority of online casinos in Malaysia, but it's much rarer to find any such promotion at brick-and-mortar casinos.
All of the top Malaysian online casinos we review are authorised by regulators like the UKGC and have a track record of allowing Malaysian players to enjoy their sites without issues. So, is there any reason not to try online casinos in Malaysia?
Are You Ready for the Best Rated Online Casinos in Malaysia?
As you can see, there are plenty of reasons to get excited about the many online casinos in Malaysia. To get started, check out one of our selected partners. They have the best bonuses, the widest choice of games, and all the bells and whistles to make your experience top notch.
Sign up to one of our top online casinos today!
Frequently Asked Questions
Q.
Is online gambling legal in Malaysia?
A.
While hosting an online gambling site in Malaysia is prohibited, there is much more leniency when it comes to placing bets at Malaysia online casinos. This is because authorities seek to prosecute illegal operators, not the gamblers who play at their establishments.
Q.
Are online casinos legal in Malaysia?
A.
It is not legal to run a gambling site based in Malaysia, but responsibility for this usually falls on the operator – not the player. The safest option is to join a trusted online casino registered outside of Malaysia, which ensures that your deposits and winnings are 100% safe.
Q.
Is online poker legal in Malaysia?
A.
As with online gambling, playing online poker in Malaysia is tough to stop – which is why the responsibility for any illegal gambling activity is always placed on companies and operators instead of individual players.
Q.
Can I get a Malaysia online casino no deposit bonus?
A.
When you sign up to an online casino in Malaysia you may be entitled to a no deposit bonus to help kick-start your time at the site.
Q.
Can I claim a Malaysia online casino sign up bonus in 2019?
A.
Many online casinos for Malaysian players will provide a first deposit bonus, which means you get extra casino chips for your money.
Q.
Where can I find an online casino in Malaysia for Android?
A.
Most online casinos in Malaysia allow you to play on your mobile. Indeed, nearly all of the online casinos we recommend permit gaming on Android.
Q.
Is customer support available in the Malaysian language?
A.
Some of the best online casinos in Malaysia offer customer support in Malay as well as English and other languages.