Online Gambling in the Philippines | Top Sites and Beginner's Guides
Want to gamble online in the Philippines? No matter what you're looking for, Asiabet can help. Join our recommended sites to claim a big bonus promotion and read our handy guides to get started in online gambling.
Where would you like to start?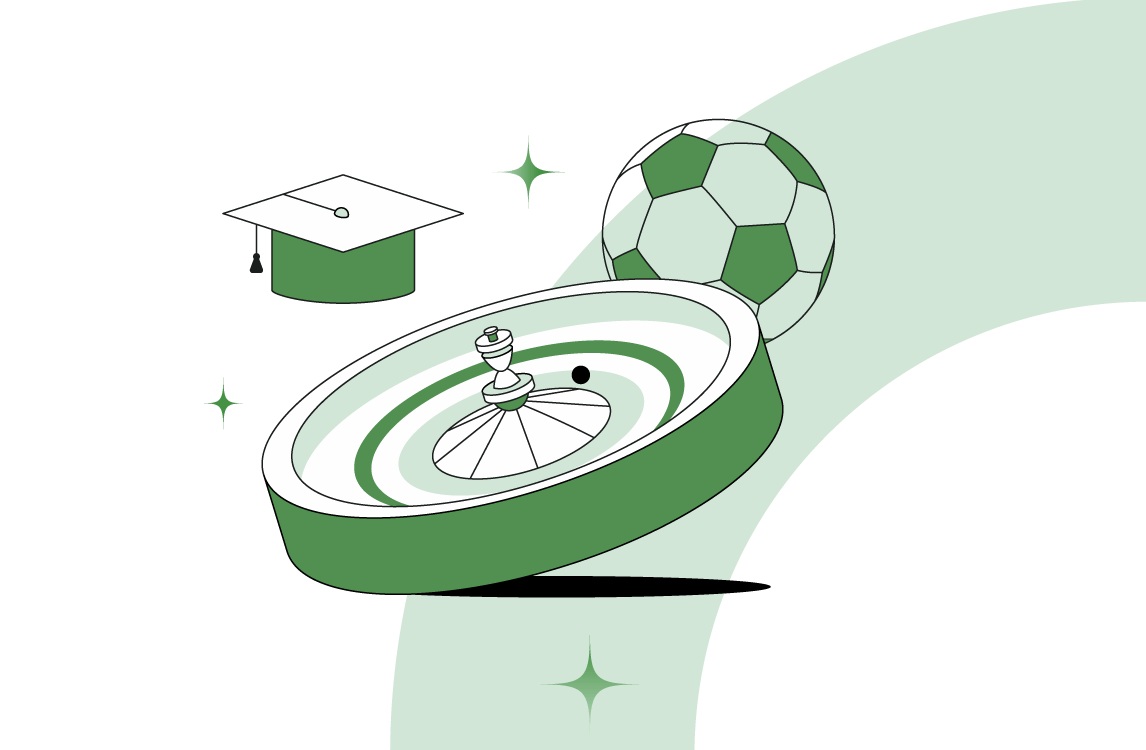 Best Online Gambling Sites in the Philippines November 28, 2023
How Can Asiabet Help You?
Asiabet was set up to help people like you. We've spent many years working in the world of online gambling and playing online ourselves. That's why we know how frustrating it can be to try and find the best sites online. We use our knowledge and experience to help people find what they're looking for when it comes to online gambling.
What Do We Look for in Filipino Gambling Sites?
We search the internet for the best new betting websites every day. That's how we can make the best recommendations to you. But what are the key things we look for in a Filipino betting site? There are several things, but some are more important than others. We only recommend sites that have the following:
Excellent Security
It's crucial to be safe online, especially when it comes to gambling sites because your money and personal information is at stake. That's why we only recommend Filipino betting sites that can prove that they use state-of-the-art encryption and firewall security to keep their players safe.
Our recommended sites are also licensed so they have to prove they are secure in order to get and keep licenses. This means when you're playing, you can spend your time enjoying yourself, knowing you're 100% safe and secure.
Free Bets and Bonuses
You'll notice that nearly every online gambling site in the Philippines offers some sort of promotion. But, if you've ever looked a bit more closely at these offers, you'll realise that often they are too good to be true. You will be offered a huge amount of money as a free bet, but you'll have to risk it an equally huge amount of times, meaning you're very unlikely to benefit.
That's why we only recommend sites that offer great amounts but also excellent terms and conditions. When you claim promotions from our recommended Filipino gambling sites, you'll notice the difference.
Great Reputations
Everybody likes to use companies that they know their friends and family use. If they tell you it's good, it probably is. We use the same policy and only recommend gambling sites that we know lots of people use and are happy with.
The sites we recommend are some of the biggest in the world of online betting and have millions of satisfied customers. These brands are well known for a reason and offer the greatest choice and best service to their users.
How Can I Start Gambling Online?
If you're unsure about what you need to do to start gambling online, don't worry. We've created a simple, step-by-step list for you to follow below:
Firstly, you need to create an account with one of our recommended Filipino gambling sites. Head to the top of this page and choose your favourite from the list and follow our link directly to the site. When you reach the homepage, click 'sign up' or 'create an account' and follow the instructions. You will have to create a username and input information like your email address and date of birth.
Even if you claim a welcome offer from the new site, you will need to make a deposit eventually. In order to do that, head to the cashier. This can usually be found in the top right-hand corner of the homepage. Choose the banking method that is best for you and follow the instructions to make a deposit.
It usually only takes a few moments for your funds to reach your account and as soon as that happens, you're ready to go. Choose whatever you want to bet on from the homepage of the site and let the fun begin.
Join the Best Online Gambling Sites in the Philippines
Sports Betting in the Philippines
Just like the rest of Asia, the Philippines doesn't just love betting on casino games. Filipinos love sports betting too. That's why we research the best online sportsbooks so you can make the most of your sports betting action.
Our recommended Filipino sportsbooks cover local and national sporting competitions such as the PBA as well as global events like the NBA, the Premier League and the UFC. It also goes without saying that you'll be able to bet on the biggest events in the world like the Olympics and the FIFA World Cup.
At Asiabet, we don't just deliver the best sportsbooks to you though, we also teach you how to improve your sports betting strategy. Our team of experts has put together an extensive list covering all aspects of sports betting, so you improve your chances of winning every time.
Live Casino Online in the Philippines
A few years ago, if you wanted the thrill of a casino, you had one choice. Make the trip to your local brick-and-mortar casino, no matter the cost. That's all changed though. Now, you can fully replicate the full casino experience anywhere thanks to live dealers.
At our recommended casinos sites in the Philippines, you'll be able to play the best casino games such as Roulette and Blackjack, with live dealers. Nothing is down to a computer and you'll know everything is 100% fair. You also don't have to worry about travelling, paying for accommodation or not knowing what to do at a table. When you play live casino online, you get all of the perks but none of the downsides.
The Best Choice in Banking Methods
Making deposits and withdrawals from your online casino or sportsbook account is really important, especially if you're a regular player. So, it's crucial that you choose a gambling site that allows you to use the banking option you prefer.
That's why at Asiabet, we've researched the market and recommend sites with the best choice for Filipinos. You'll be able to choose from a wide range of options including E-wallets and cryptocurrencies.
We also have expert guides to many different deposit methods on our site. If you're thinking of trying a new method or aren't sure about the one you use, take a look at our guides that have been written by our team of online gambling experts.
Frequently Asked Questions
Q.
Is it legal to gamble online in the Philippines?
A.
Yes, Filipinos can legally bet online. The best way to do this is to use the sites we recommend at Asiabet. They are all licensed, safe and secure.
Q.
What's the best gambling site in the Philippines?
A.
There are a few great sites that Filipinos can choose from. It's hard to pick 1 as it's a personal choice, but we've created a list of the top few on this page.
Q.
How long do withdrawals take from Filipino gambling sites?
A.
Each different method varies so it depends what you're using. E-wallets are usually the quickest and most convenient method and can take just a few minutes. Bank transfers or credit cards usually take 1-3 days.
Q.
Can Filipinos use foreign gambling sites?
A.
Yes, residents of the Philippines can sign up to gambling sites that are not in their country by using a VPN. This is a great option as many of the best sites are based in Europe but accept Asian players.