Online Gambling Payment Methods in India –Updated Guide November 27, 2023
In this guide, our team will highlight the best online betting payment methods for Indians based on security, convenience, and anonymity.
As experts in online gambling, we've done extensive research into all the available casino payment methods and hand-picked the best ones for you. Learn more about each of them below.
Show Me More
Show Me Less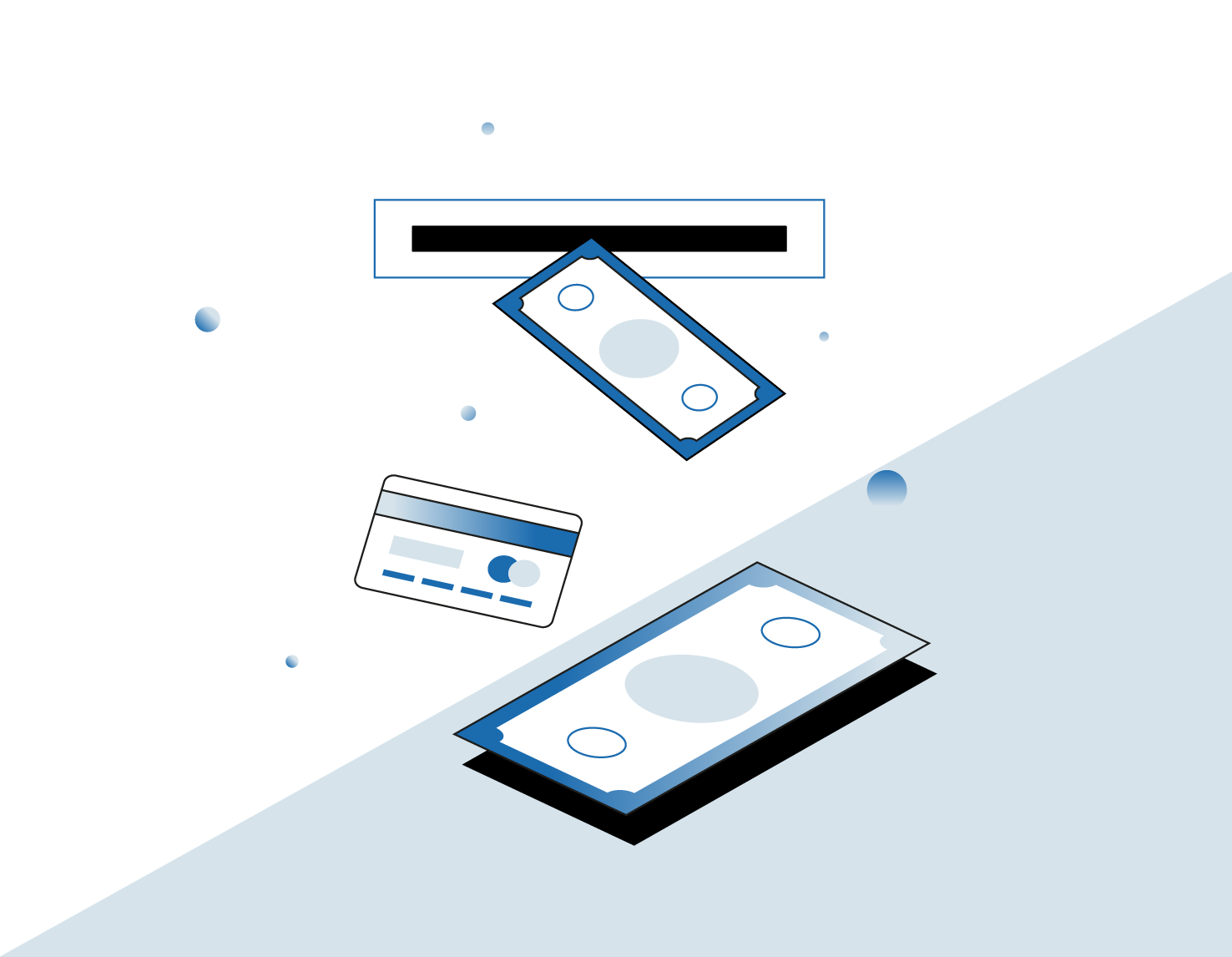 Top Casino and Sports Payment Methods in India
Other Online Gambling Payment Methods
Credit Cards
A common online casino payment method in India is credit card. The primary advantages of betting with credit card are that they are easy to use, and they offer very quick money transfers. Their major disadvantage is that a lot of casinos will only accept them as a deposit option, but not a withdrawal method.
Paypal
One of the most famous online payment options, PayPal once dominated the world of e-commerce before its competitors appeared. It's still a major player, and over 350 million people have PayPal accounts worldwide.
In the world of online casinos, PayPal is not as widespread as Neteller and Skrill, but you can still find it at online casinos and betting sites. We don't recommend PayPal to Indian bettors because most gambling deposits get blocked by PayPal, so it's best to use other options.
Ecopayz
Like Neteller and Skrill, Ecopayz is a licensed e-wallet service that has been operating since the early 2000s and is now available as a payment method at some online casinos. Originally known as Ecocard, this payment service provides both an electronic wallet but also prepaid credit cards linked directly to your account.
It's a lot less common than Skrill and Neteller so many gambling sites don't accept it. If you want to deposit with an e-wallet, we recommend using Skrill or Neteller instead, as they are much more likely to be accepted.
Astropay
Astropay is a virtual prepaid that works similarly to Paysafecard however, you don't have to buy it in store. You buy a card that has a pre-set number of rupees on it and can then use it to make deposits at gambling sites.
Astropay can be useful if you don't have a bank account, as you don't need one to purchase the card. However, we don't recommend it to Indian gamblers because it's not as well known as some other payment methods and many sites don't accept it.
UPI
UPI (Unified Payments Interface) is a payment system that allows the transfer of money from one bank account to another. It is common in India and can be used for a wide range of services, including gambling. UPI can be used to process payments from e-wallets too, and we recommend using it with Paytm.
A Guide to Making Gambling Deposits and Withdrawals in India
Finding the best online payment method is only the first step towards getting your money in and out of a gambling site. The second, and just as important, is knowing how to make your deposits and withdrawals.
If you haven't played at Indian online casinos or sports betting sites before, use the step-by-step guide below before you start:
How Do You Deposit At Gambling Sites?
Log into your account or if you don't have one yet, sign up and fill in the details.
Go to the "cashier" or "deposits" page in the top right-hand side of the homepage.
Find the deposit method you want to use and click on it.
Enter the amount of money you want to deposit, follow the instructions and enter any details required.
Click the "submit" or "confirm" button to complete your transaction.
Wait for the money to arrive. This takes minutes for most methods, but bank transfers can be up to 4 or 5 hours.
That's it, your gambling deposit is complete. Now all that's left to do is to start gambling on your favourite games or sports.
How Do You Withdraw From Gambling Sites?
Log into your account at the gambling site you use
Go to the "cashier" or "withdrawal" page in the top right-hand side of the homepage
Select the withdrawal method you want to use.
Enter the amount of money you want to withdraw and any other required details.
You may be asked to submit proof of identity. This is to prevent underage gambling and money laundering and is completely normal.
Wait for the withdrawal. Processing time depends on the gambling site, but most take between 1 and 3 business days.
When you've completed the withdrawal process, you can enjoy your winnings.
What is KYC?
When you make a withdrawal from an online gambling site, they may ask you to prove your identity. This is usually part of a Know Your Customer or KYC check. Gambling sites use KYCs to verify their customers' identities and personal information, preventing fraud and underage gambling.
Gambling sites that have licenses in the UK use KYC checks in order to comply with the UK Gambling Commission's rules. A lot of the biggest sites in the world that accept Indian residents are based in the UK, like Bet365.
Usually, as part of the KYC check, the site will ask you to provide a proof of age and proof of address. For the proof of age, you can use a photocopy of your driving license or passport. For the proof of address, you can send a copy of a utility bill dated in the past 3 months.
Once you've provided this information, it is usually processed within 48 hours and your withdrawal added to your bank, however it can take up to a week. The main thing is to know that it's nothing personal, it's just part of gambling online. Ultimately, the betting site is keeping you safe and preventing fraud.
Show Me More
Show Me Less
Do Deposits Always Work?
If you've tried to make a deposit at a gambling site in the past, you might know that not every payment method will work every time.
This is because sometimes Indian banks or online payment companies will block deposits from being made to gambling sites. If this has happened to you, don't worry. The banks and payment companies are following the rules set out by the Reserve Bank of India and trying to protect themselves from any issues. The important thing is the RBI never look to pursue individuals for attempting to make gambling deposits.
However, being blocked can be a bit annoying if you want to make a deposit. So, our best advice is that if you find a gambling site and deposit method that works, stick with it. There is no one method that works every time and at every site, so you might have to try a few before you find one that does.
The Best Gambling Payment Option for Indians
As you can see from this page, there is a wide range of options for casino payment methods. But which is the best one for Indian gamblers?
Really, it depends on what works the best for you and if you can find a method that doesn't get blocked, use that. If it's your first deposit, we recommend trying Paytm and if that doesn't work, try a bank transfer.
Paytm is easy to use and convenient, especially if you use it with a UPI. Paytm deposits are usually processed instantly and with no fees. Bank transfers can also be a good way to deposit if you have struggled with getting other methods blocked. It also means you don't have to create accounts with other companies. You deposit and withdraw from the gambling site directly to your bank account.
We recommend trying bank transfers because lots of Indian gamblers use them successfully, but it does depend on the bank. Some banks allow these transactions and others don't. The only way to know if yours will allow gambling deposits is to try it.
One downside of bank transfers is that they often have fees attached, so you may be charged every time you make a deposit or withdrawal. Check the details in the cashier of your favourite betting site to be sure.
Frequently Asked Questions
Q.
What deposit methods can I use?
A.
There are a wide range of online
gambling payment methods
available. These include debit and credit cards, e-wallets, and cryptocurrencies. Check the cashier section on your preferred site to see what they accept.
Q.
Can I play for real money at Indian online casinos?
A.
Yes, you can. All of our recommended Indian casinos allow you to deposit and win real money by playing a variety of slots and table games.
Q.
Will I pay any fees & charges?
A.
It depends on the site and your chosen payment method. Most online casinos and sports betting sites allow you to make free deposits with most methods, but there may be some that charge fees for bank transfers and credit cards.
Q.
Is it safe to deposit money at an online casino?
A.
Yes, it is at our recommended casinos. Not only are all of our casinos licensed and regulated, but they also use SSL-encryptions, firewalls, and only reliable online payment options, to make sure your transactions are safe. You can read our detailed casino reviews to see which casino is best for you.
Q.
What if I change my mind about a cashout?
A.
Most Indian online casinos allow you to "reverse" your withdrawal within 24-48 hours after you have requested it. By reversing your withdrawal, you will be cancelling your request and sending the money back to your gambling account.
Q.
How quickly can I cash out my winnings?
A.
It depends on the casino and your payment method. Most casinos have a "processing" period of 24-48 hours during which you can cancel your withdrawal, after which the money is sent instantly with e-wallets and cryptocurrencies or within 2-3 days for wire transfers and credit cards.