Using Entropay at Online Casinos and Sportsbooks
As of the 1st of July 2019, Entropay no longer provides payment services. We have left this article up for informational purpose only. If you're looking for convenient ways to fund your casino account in India, choose an alternative payment method below.
Entropay is one of the top e-wallet solutions in Asia, especially for users based in the Philippines, Indonesia, and India. Cheap fees, anonymity and fast processing times make it a top choice for online gamblers in Asia.
Show Me More
Show Me Less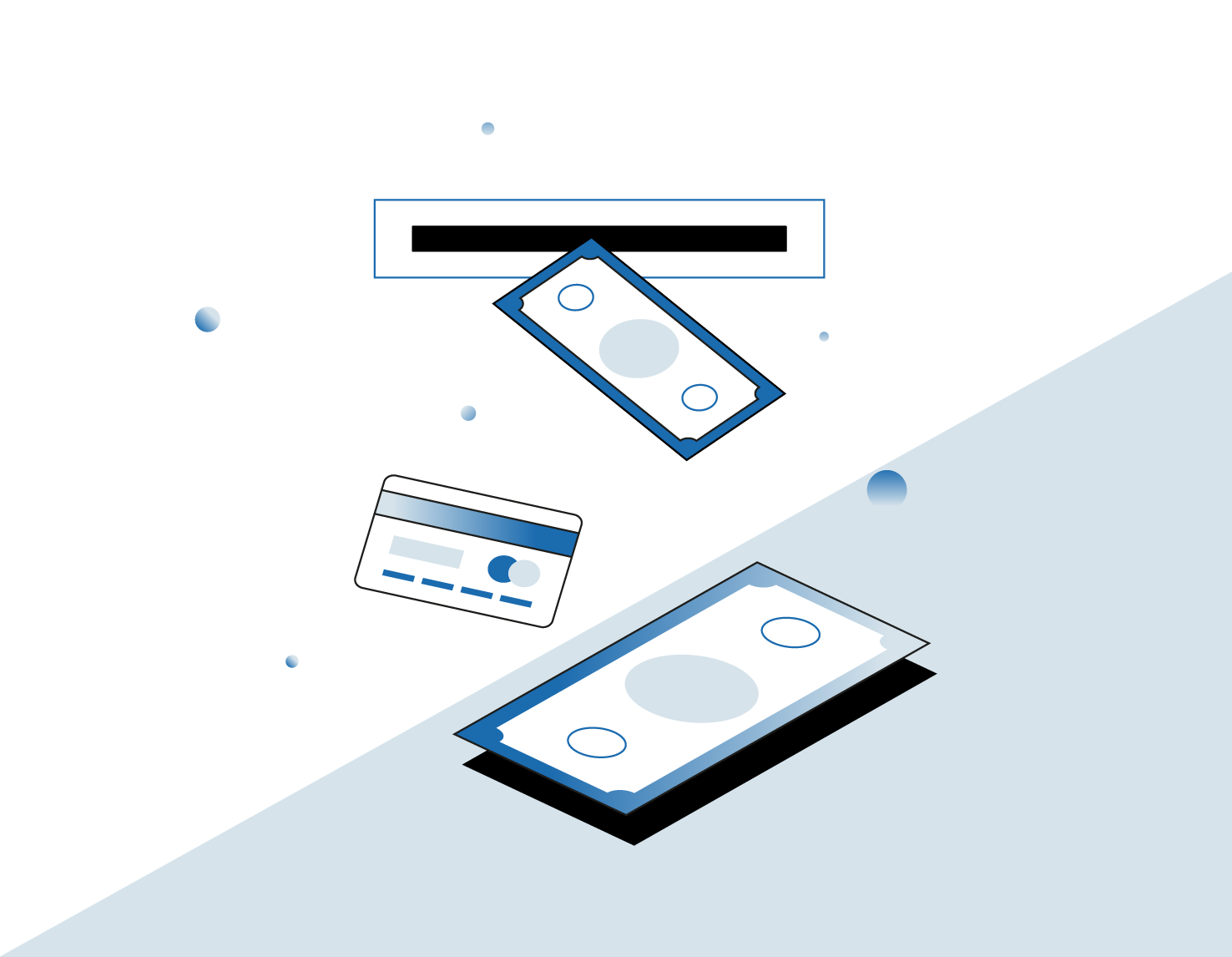 Easy to fund account with a credit card
Much cheaper than Western Union
Less fees than bank wires
Fast deposits and withdrawals
EntroPay was founded by Ixaris Systems in 2003 and provides users with a Virtual VISA card that can be used instantly wherever VISA is accepted. Users can instantly load funds onto their card from a personal debit or credit card anywhere in the world, and can only spend what is loaded on the card. It is a quick and simple payment option that's open to anyone, regardless of their credit history.
Entropay is one of the top payment solutions for online gamblers in India. Some credit card companies in Japan, Korea, Indonesia, China and other Asian countries block card payments sent directly to online gambling sites. However, they do not block payments to Entropay. This gives gamblers an easy way to use their credit or debit cards to play poker and casino games online, as well as enabling them to easily bet on sports.
Instead of using your card to deposit to the gambling site, simply deposit money to Entropay and then use Entropay to deposit. This works 100% of the time, hence why it is such a popular option.
About Entropay
Ixaris Systems, a leading developer of transaction-based financial services, identified in 2000 a need for an electronic payment solution that anyone could use irrespective of their location or credit rating.
EntroPay was launched in 2003 and, at the time, was the first virtual prepaid card introduced in Europe. Over the following years Ixaris enhanced the EntroPay virtual card for the benefit of both consumers and businesses.
In 2010, Ixaris added additional payment types to its virtual prepaid card service, including plastic cards for physical point-of-sale and ATM access, along with Local Bank Transfer in around 40 countries.
Ixaris is a privately-held company funded by leading UK institutional investors. Its headquarters are in London with technology and customer operations divisions in Malta.
How Does It Work?
EntroPay is an online account that gives users a safe method to pay wherever VISA is accepted, using a prepaid EntroPay Virtual VISA card that works like any other VISA debit card.
EntroPay gives users a fast and easy method to transfer money and pay for items at millions of merchants worldwide. There is no credit check for new users, so anyone can use the payment service, regardless of their credit history. The fact it is a prepaid card means users can only spend what they have loaded onto the card, removing the possibility of going into debt using it.
Users of an EntroPay Virtual VISA card are protected from fraud as the only link between a credit card and their virtual card is the fact it is the funding source. The credit card is only used to add money to the virtual card, with the virtual card never having more money that what was loaded on the card.
Verification Process
EntroPay offers a fast registration process that does not require new customers to verify themselves before they can get a prepaid card and load it with funds.
To apply for an EntroPay account, you simply go to the website and click register. You will be shown a registration form, complete with instructions to follow, and the only details EntroPay ask when you sign up for a prepaid virtual VISA card is your name, email, date of birth and country of residence.
It also asks you to create a username and password in order to access your EntroPay account from any computer or mobile device in the future. The username must be at least 6 characters long and the password must be at least 6 characters long and must contain both letters and numbers.
After providing personal information, it then asks you to enter details of the credit or debit card you wish to use to add money to the Entropay Virtual VISA card – you can also add funds via Local Bank Transfer. Once you have selected the funding method, you then choose how much to deposit to your Virtual Visa card. After that the virtual card is immediately issued and a screen displays your unique card number, expiry date and security numbers.
It is very easy to register for an account and can take only a few minutes to sign up and get your prepaid VISA card funded and ready to use.
However, in certain circumstance some verification material may have to be produced. EntroPay monitors accounts for suspicious activity and could temporarily block some account functionality if any potential irregularities are spotted. If this happens users will need to send in personal and financial identification documentation in order for the account to be reactivated.
How to Fund an Account
The EntroPay Virtual Visa card is delivered electronically and, after the verification process is complete, users are assigned a 16-digit card number with an expiry date and three-digit security numbers – just like any physical VISA debit card. You add funds to an EntroPay VISA card directly from your credit or debit card, while you can also choose to add funds to the prepaid card via Local Bank Transfer.
You only need to register a funding source once and all major credit and debit cards are currently supported. Account holders can also have more than one funding source registered with their EntroPay Account.
Whenever you load funds onto your EntroPay Virtual Card using your credit card or debit card the balance is adjusted immediately. However, bank transfers may take up to 7 business days to be processed, depending on the clearance time from your bank.
There is a 4.95% fee to load the virtual card from a personal credit or debit card. If you use bank transfer to fund an account, there is a 3.95% charge for each amount loaded to an EntroPay Virtual card.
How to Withdraw/Transfer
Withdrawing funds from your EntroPay account back to a Visa or MasterCard is not the simplest of processes. To withdraw funds users must submit a withdrawal request by sending an email from the Help Centre located in their account. In this request they must state their EntroPay username, the last four digits of the credit or debit card they with the funds to go to, the amount to withdraw, and they must state they agree to the refund fee.
If you want to withdraw money from your prepaid card onto a personal credit or debit card, the fee is set at $6/£3. There is no minimum withdrawal amount; however the funds must be sufficient to cover the fee.
EntroPay will only process withdrawals back to the same credit card or debit card that the funds were originally deposited from, and in the original currency. The company will also only refund up to the amount deposited in the last 12 months, and will only refund up the amount loaded from a card that has not been renewed or updated.
If users wish to withdraw larger amounts, there are no limits on the bank transfer service. There is a fee for each amount withdrawn via bank transfer and it can take up to seven business days. To transfer funds to a bank account, users need to ensure their account details are registered with the account. Once it is added, the transfer can be done by three simple steps within the 'transfer funds' section of a user's account.
Transfer payments made from merchants will be instantly available in your EntroPay account once processed by the merchant; however receiving money from a merchant onto an EntroPay card will see users face a 1.95% transaction fee.
Dynamic Currency Conversion
EntroPay accepts a variety of difference currencies and offers users a competitive exchange rate on transfers through built-in dynamic currency conversion based on current foreign exchange rates – which are updated every 8 hours. Visa and MasterCard currently offer dynamic currency conversion in only 14 currencies, but additional currencies are to be made available in the future and offered to EntroPay users through the dynamic currency conversion tool.
With dynamic currency conversion, users know the exact total being charged to their funding source, in their selected currency, before completing a deposit at EntroPay. The users' account transaction history will display any deposits made to the Virtual Card using the dynamic currency conversion in two currencies – the one used for the EntroPay account and the one selected for the funding source.
Any foreign exchange fee on purchases is set at a 2% fee.
EntroPay Physical Prepaid Plastic MasterCard
EntroPay also offers a plastic MasterCard, a physical prepaid debit card with chip-and-pin technology. This physical card is reloadable using an EntroPay account and can be used for online transactions, point-of-sale purchases and ATM withdrawals worldwide.
Existing EntroPay users can apply for a plastic MasterCard, subject to approval, and must pay an application fee that will be deducted from the funds on their EntroPay Virtual card. If the application is successful, the physical card and unique PIN will be sent via mail in 3 to 4 business days. The Card & PIN delivery charge is $9.99/£4.99/EUR7.49
There are restrictions as to where cardholders can reside and where plastic cards can be shipped. EntroPay are unable to ship their cards to: Sudan, Democratic People's Republic of Korea, Belarus, Israel, Cuba, Iraq, Islamic Republic of Iran, Myanmar, Turkmenistan, Turkey, Liberia, Côte d'Ivoire, Nigeria, Sao Tome and Principe, Syrian Arab Republic, Pakistan, Democratic Republic of Congo, Zimbabwe, Uzbekistan, Haiti, and Democratic Republic of Congo.
Users load funds onto the EntroPay Plastic Card either by transfer from an EntroPay Virtual Visa card or by loading funds directly from a personal credit or debit card. The minimum deposit is $20 / £10 / EUR15 and the maximum deposit is $5000/£2500/EUR3750. A fee of £0.10/EUR0.15/ $0.20 is charged to transfer funds from an EntroPay Virtual Visa card to a Plastic card.
Point-of-sale and online transactions with the plastic card are free of charge but fees of $2.49/£1.25/EUR1.99 are charged for withdrawing money at an ATM, with Foreign exchange fees on ATM withdrawals set at 2%.
Security
EntroPay is a highly-respected and regulated financial company licensed by the Financial Services Authority in the UK. As a result it is extremely safe to use and takes security very seriously. Account log-ins, personal data and all money transactions are protected by 128-bit encryption and all information is protected by state-of-the-art firewalls within a secured network.
The EntroPay Virtual Visa cards are generated using cryptographic devices that the company claims offers military-level security. Any personal information is only used to administer accounts and the unique username and password chosen by the user is not even visible to employees. To ensure the utmost level of privacy and safety of data, each account's data is help completely separately to other account data.
EntroPay unsurprisingly takes security very seriously and regularly monitors accounts for signs of suspicious activity. The company has also invested in technology to protect users, such as the use of VeriSign, a leading global Certificate Authority, and 3-D Secure, a new technical standard developed by Visa and MasterCard to make online financial transactions even more secure.
Support
EntroPay offers support through a variety of outlets. The company operates a secure messaging service through a user's account that it claims to "strongly recommend" as the best way to contact the helpdesk, to ensure personal and financial information is protected while your inquiry is addressed. If you log into your account you can send a secure email via the Help service. This will allow the user to create a 'help desk ticket' and send a secure message to get their query answered.
A postal address is also offered for communication and an FAQ section is heavily promoted on the website with a variety of information on various help topics. EntroPay claims that, whichever way an account holder contacts them, a customer service representative will answer the query within 24 hours.
There is no telephone contact for customer support, but the online tools available should be enough to compensate for this lack of option. There is a large technical support section on the website to help users manage their account and prevent fraud by informing of lost or stolen cards or forgotten or compromised PIN numbers.
EntroPay does not, however, offer an online live chat function for support. This is disappointing for a company of this scale and means those simple queries cannot be answered immediately by customer support. Instead of live support, they have a query box to get instant answers by typing in a question. Unfortunately, each time I tried this it failed to understand my query, gave no relevant answers and simply pointed me to other un-related help topics.
Verdict
EntroPay offers a simple, fast and safe way to transfer a wide range of currencies globally. The ease and quickness of the sign-up process, coupled with the fact a person's credit rating is not a mitigating factor, will make the service attractive to some. Also, the simple fact it is a prepaid card and users cannot go into debt will appeal to those looking for a simple method to control spending and not accrue debt.
By far the biggest downside to EntroPay is that users are charged a fee when both uploading money to their accounts and making a withdrawal. The 4.95% fees for loading funds onto a card can be considered quite high especially when compared to their 2 biggest competitors – Skrill and Neteller.
If you then use the balance in another currency that is another 2% added charge in foreign conversion fees. It is advised that if you set up accounts at betting sites, then do it is the same currency as your EntroPay account. With all that said, the built-in currency converter is highly beneficial to those users wishing to operate with currencies other than the British Pound, American Dollar or Euro.