Gambling Laws in India – Expert Analysis
Gambling laws in India are confusing and are often open to interpretation. To make things clearer for you, our expert team has written this guide to provide a thorough analysis of gambling legislation in India. It includes an overview of the current legal status of gambling in all Indian states, permitted forms of gambling by game and sport, and insight into specific online gaming rules. Essentially, with this page, you can learn everything you need to know about how to gamble safely and legally in India. Keep reading below to learn more.
Essentially, with this page, you can learn everything you need to know about how to gamble safely and legally in India. Keep reading below to learn more.
Show Me More
Show Me Less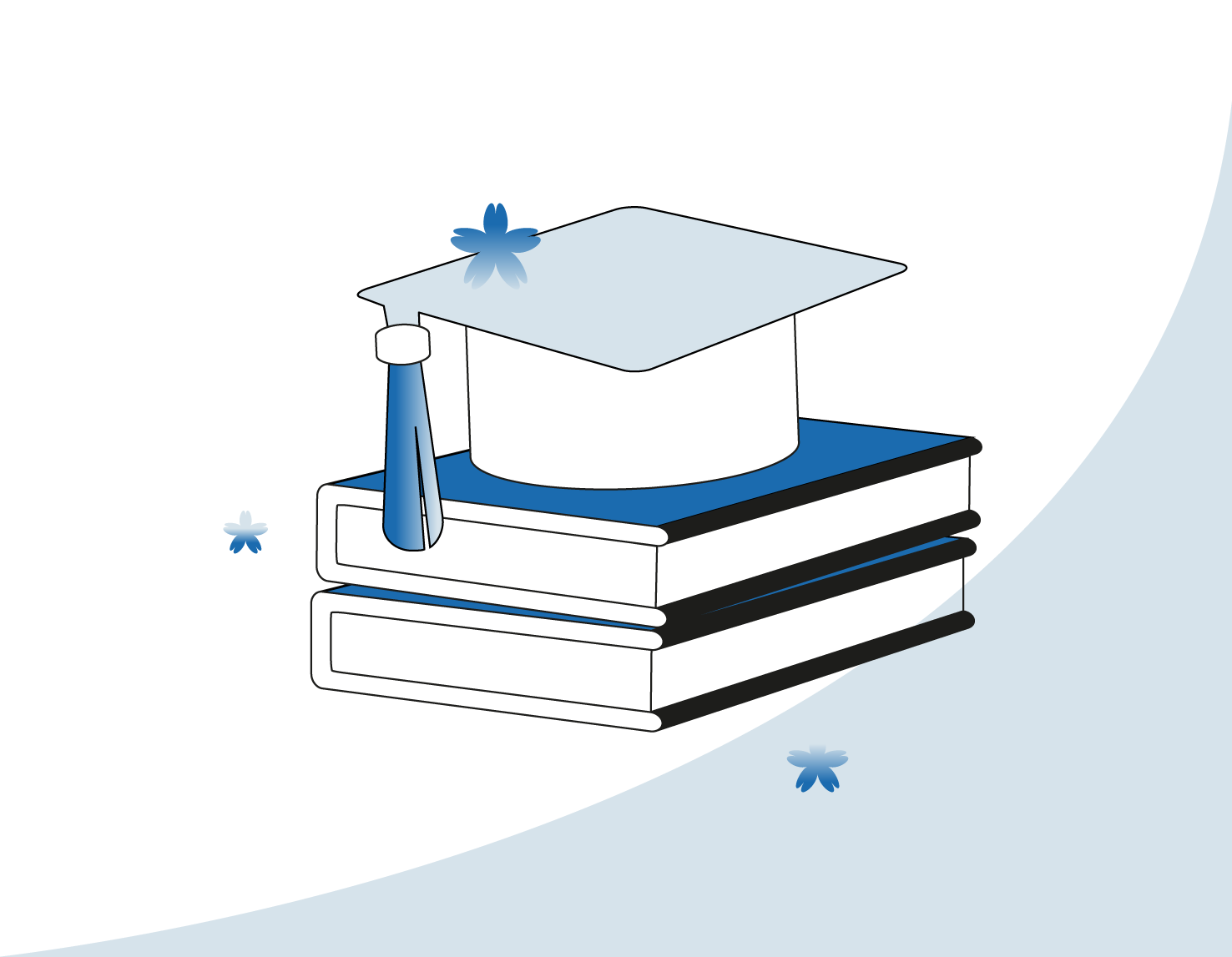 Overview of Gambling Regulation in India
The foundation of gambling laws in India is based on The Public Gambling Act of 1867. It is an old legal act that was created under British rule to govern gambling across colonised India. Since then, the Indian Constitution empowered each state to regulate and govern gambling independently.
While most Indian states chose to continue enforcing the Gambling Act and prohibit gambling and betting within their borders, Goa and Sikkim are the two exceptions that regulate and allow gambling.
The federal laws in India prohibit all forms of gambling except for betting on horse racing, games of skill (including rummy and a few other card games) and licenced lotteries. As these three areas are included in the gambling legislation in India, they are regulated and legal throughout the country.
Although online gambling has not been mentioned specifically in any laws, it is perceived as being prohibited even though it was never officially banned. Like many other parts of the legislation, online gambling remains open to interpretation and thus many leading international online casinos offer services to Indian punters.
Despite gambling laws in India generally prohibiting betting and gaming, the Indian gambling market is estimated to be worth over US $60 billion a year, with half of these proceeds being generated through illegal gambling activities.
Analysts expect the market to surpass US $90 billion by 2025, and there are many voices in India calling to legalise gambling across the country and capitalise on its revenues. For now, however, the gambling legislation in India still remains complex and unclear.
Different Regulations in the Indian Gaming Market
Although gambling laws in India currently prohibit most types of gambling activities, there are some exceptions which allow Indians to gamble legally. Here are the different forms of gambling and how they are treated under gambling regulation in India:
Lotteries
Lotteries are one of the few forms of gambling that are specifically excluded from the prohibitive gambling laws. The Lotteries Regulation Act of 1998 permits state governments to organise, conduct and promote lotteries within their territory.
In 2010 the Indian Government issued The Lotteries Regulation Rules which further standardise lotteries in the country by specifying the amount of permitted weekly draws, draw rules, prize amounts, payout percentage and more.
Lotteries are common in most places in India, with some states such as Sikkim regulating land-based lotteries and others like Punjab providing lotteries online. However, there are also a few states such as Madhya Pradesh that ban lotteries altogether.
Prize Competitions
Prize competitions are regulated in India under The Prize Competition Act of 1955. A prize competition can be offered by a person who is licensed by the state, given the prize does not exceed 1,000 rupees and there are no more than 2,000 competition entries.
Sports Betting
In the 1996 case of Dr KR Lakshmanan vs State of Tamil Nadu, the Indian Supreme Court ruled that horse racing, football, chess, rummy, golf and basketball are all considered to be games of skill. But when it comes to allowing legal sports betting, only betting on horse racing and rummy received a formal exclusion and are considered officially legal.
This adds further to the criticism and debate over the legality of other sports and games on the list, especially those considered to be pure games of skill like chess.
Horse Racing
The 1996 Supreme Court ruling we mentioned above concluded that horse racing is a "game of skill…not dependent on mere chance or accident but determined by many factors such as the pedigree of the animal, the training given to it as well as the rider, etc." This ruling brought the Horse Racing Exemption which makes betting on horse racing legal under gambling laws in India.
The exemption is subject to certain conditions in different states. For example, bets placed only on the day the horse runs, bets can only be taken within the physical boundaries of the race track (in India better known as 'turf club') and more.
The horse racing market in India is mainly controlled by six major turf clubs which are licenced by state governments, as well as the bookmakers at these clubs which are licenced and taxed under the respective state's Entertainment and Betting Act.
Cricket
Cricket is the most popular sport in India and has a long history in the country dating back to the formative years of British rule. But unlike horse racing, gambling laws do not consider betting on cricket as a game of skill.
There is no specific legislation that bans Indians from betting on the sport of cricket. And, according to industry estimates, around $50 million is placed in wagers on every IPL (Indian Premier League) Cricket game.
After a match-fixing scandal at the IPL in 2013, the Supreme Court was prompted to look into the legalisation of cricket betting. In 2015, all the 36 people accused in the case were discharged when the judge ruled that cricket betting is not illegal and therefore no action can be taken against betting on cricket matches. In his 175-page court ruling, Judge Neena Bansal Krishna wrote that even if it is accepted that there is widespread betting at the IPL, "it is an activity excluded under Section 12 of the Public Gambling Act, and is not an offence for which any of the accused can be held liable."
In 2016 and 2018 a law commission submitted to the government recommendations to regulate cricket betting into the legislation in India. These recommendations are still under review.
Games of Skill – Rummy
In India gambling law, a game of skill is defined as "a game where the element of skill predominates ever the element of chance." Card games such as rummy and bridge, along with chess and golf have been classified as games of skill.
There are different states that classify poker and darts as games of skill as well. To date, however, rummy is the only skill game (aside from horse racing) that is officially regulated by the central gambling laws in India.
Games of Chance
Games of chance fall under the broad definition of "games where the element of chance predominates over the element of skill," and are largely prohibited throughout the country. There is the exception of states that regulate specific games of chance at a local level such as card and dice prize competitions, local poker tournaments, etc.
Casino Gambling
Casino games such as slots and casino table games like roulette, blackjack, baccarat, etc. are classified as games of chance and are generally prohibited by Central Government laws. The legalisation of casino games is done by individual states under internal laws that are known as Gaming Enhancements. Most of India's twenty-eight states ban casino games with the exception of two states that regulate and operate casinos: Goa and Sikkim.
Online Gambling
Although some states include in their Gaming Enhancements clauses relating to online gambling, there is no specific reference to it in the central gambling legislation in India. Online gambling requires specific legislation concerning the location of servers and technical infrastructure, remote licensing, payment processing, data protection and more.
As laws in India do not have any restrictions that cover these aspects, many Indian punters are happy to use international gambling and sports betting sites that are hosted on servers and infrastructure outside of India.
Local Gambling Regulations in India by State
As noted above, even though there are central rules decided by the Indian Government, different states can pass their own gambling laws. This is embedded in the Seventh Schedule of the Indian Constitution that empowers states to legislate and govern their own internal affairs, which also includes gambling. The central government cannot intervene in these state internal proceedings.
To date, most of the twenty-eight Indian states have passed laws against gambling. Thirteen have legalised lottery and two legalised casinos. One state (Nagaland) even regulates and licenses poker as a game of skill.
With such great differences between states, it can be difficult to interpret the overall gambling legislation in India. We look at every state in detail below to try and clear up any confusion:
Andhra Pradesh
In September 2020, the Andhra Pradesh government announced that it will make all online gambling activity illegal for its residents. The government will amend the Andhra Pradesh of Gaming Act, 1974 to include this new law.
Following a cabinet meeting where the change was agreed, State Information Minister, Perni Venkataramaiah, announced that anyone caught organising online gambling could face a year in prison or two years for repeat offenders. Individual players can face up to 6 months in jail.
Interestingly though, this change in regulation will not involve gambling websites or apps being blocked in Andhra Pradesh. The government will not monitor people's activity, it will only prosecute if they are caught.
Although this stance from the Andhra Pradesh government is one of the strongest anti-gambling changes in recent Indian history, many people believe it will change very little due to the fact that websites and apps will still be available.
Arunachal Pradesh
The smaller, North-Eastern, English-speaking state Arunachal Pradesh uses the Arunachal Pradesh Gambling (Prohibition) Act of 2012 which imposes restrictions and punishments focused on operators of gambling houses. The act specifically states betting on horse races is legal under various conditions such as bets being placed on the day of the race, etc. There is also a section in the act that excludes lottery, so that is also considered legal.
The act of 2012 also serves as a base for gambling prohibition orders issued by local districts within the state. For example, the East Siang prohibition order issued in August 2018 that bans gambling activities such as Tombola in festivals.
Bihar
Being the third-largest state in India, Bihar is home to 105 million people. Historically ruled by the communist party up until five years ago, it adopted the Public Gambling Act of 1867 which is the foundation for federal Indian Gambling laws and mostly bans gambling activities.
No proactive state gambling legislation has been put forward, so, on the whole, it follows national laws. Newspapers in Bihar occasionally run stories on arrests and police raids of illegal gambling houses.
Chhattisgarh
Legislators of the Central Hindu state of Chhattisgarh have been working closely with Goa, Damn and Sikkim and have already opened one gambling club in its capital Naya Raipur. It is rumoured that many powerful businesses and individuals that hold interests and properties in the above states are also lobbying for gambling to be legalised in Chhattisgarh, which has a population of 25 million.
Some isolated arrests of illegal gambling operators have been reported in local media, with state judges referring the Public Gambling Act of 1867 but not citing any state-specific bans.
Goa, Daman and Diu
Being a world-famous holiday destination with beautiful beaches and epic parties, Goa is also the destination of choice for gamblers looking for a secure, regulated gaming experience in India. The state offers several floating casino vessels and land-based casino resorts. Notably, only the casino boats are permitted to offer table games which are not allowed in land-based casinos in Goa.
Although The Goa, Daman and Diu Public Gambling Act of 1976 initially aimed to "provide for the punishment for public gambling and the keeping of common gaming houses," it evolved to serve as a regulatory framework for the state to permit casinos and other games of chance.
In 1992 and 1996 amendments were added to the act, allowing the state government to authorise "games of electronic amusement/slot machines in five-star hotels" and "such table games and gaming on board in vessels offshore."
In 2012 more amendments were passed, giving more power to the state to regulate gambling, allowing it to appoint a commissioner and exclude it from the jurisdiction of civil courts.
All gambling operators in Goa are overseen by an independent regulatory body named the Goan Gaming Commission. Recently, the Goa state government ordered the closure of two land-based casinos because the hotel venues they were based in lost their five-star rating.
Haryana
Like many other states, the Northern state of Haryana imposes a ban on gambling that relies heavily on federal Indian gambling laws. The Haryana police reported an arrest of 19 people for gambling in May 2019 and 3 arrests for IPL Cricket gambling in September 2020.
However, in 2017 the Punjab and Haryana High Court became the first court in India to rule that fantasy sports are predominantly skill-based and therefore legal.
Himachal Pradesh
Himachal Pradesh is a small state in the Himalayas with a population of 5 million residents. The Northern, mountainous state offers some small, local casinos in hotels for tourists, but legally bans state residents from visiting any gambling houses or venues.
The state passed the Himachal Pradesh Gambling Act of 1976 which serves as an amendment act to central Indian gambling laws and defines gambling, gambling houses and the punishments the state is allowed to impose. Horse race betting is specifically excluded from the ban and is legal as it is considered a game of skill.
Jharkhand
Jharkhand doesn't allow gambling and still relies on the 1867 Public Gambling Act. Ironically though, it is the home of one of the world's most famous gambling tycoons, Anurag Dikshit, who was one of the founders and software developer for online-gambling giant, Party Gaming. In 2008 the Jharkhand government decided to ban all state lotteries under Section 12 of the Lotteries Regulation Act of 1998. Like many other areas in India, it is very popular in Jharkhand to gamble during the festival of Diwali.
Karnataka
In 1995 Karnataka was involved in a landmark legal case of MJ Shivani vs the State of Karnataka, where the Indian Supreme Court ruled that rummy is not gambling but rather a game of skill, and can therefore be offered in a public venue/club.
Karnataka is also home to the famous Bangalore and Mysore turf clubs and horse racing is a big part of Karnataka culture. The government has made attempts to ban horse race betting and limit lottery activities in the past, but currently, race-day betting on the club grounds is still legal.
The Karnataka Horse Racing Committee recently entered a plea with the state to allow online horserace betting in order to compensate for the heavy losses brought upon by social distancing rules. In response, the government's finance department signed a document approving in principle the legalization of online betting. The clubs are now in the process of finding a vendor to provide an end-to-end digital betting solution and develop a betting app.
Kerala
Kerala is a Southern state in India which banned most forms of gambling under the Kerala Gaming Act of 1960. The state added later the Kerala Gaming (Amendment) Act of 2005 which recognizes and legalises lottery games run by the state, in both offline and online formats. In 2019 the Kerala High Court ruled that playing rummy for stakes is considered gambling and is thus illegal under the state's 1960 gaming act.
Recently the Kerala government has been mulling the possibility of legalising and licencing its coastal casinos. Hinting that the policy may change in the future, Kerala Excise Minister T. P. Ramakrishnan recently said to the press that "the government has not yet decided to give permission to casinos in coastal areas."
Madhya Pradesh
Madhya Pradesh is a Hindu state with a population of 72 million. As gambling is widespread and traditional in Hindu culture and festivals, gambling is common in the state despite its adherence to the Public Gambling Act of 1867.
One of the most popular forms of gambling in Madhya Pradesh is Satta which is a form of betting and lottery. Madhya Pradesh is one of the 13 states in India that allow state-licensed lotteries. All other lotteries in the state are considered illegal and banned under the M.P. Lottery Pratibandh Act of 1993. Most of the illegal gambling activity in Madhya Pradesh is done through Satta betting rings where bets are placed over the phone.
Maharashtra and Gujarat
The Maharashtra Prevention of Gambling Act also covers Gujarat under The Bombay Reorganisation Act of 1960. While most gambling is prohibited, Section 3 of the act exempts "wagering or betting upon a horse-race or dog race," and Section 13 exempts "games of mere skill wherever played."
The Lotteries Regulation Act of 1998 grants the state with authority to print lottery tickets and supervise sales. Maharashtra also has two of India's most famous horse racing and betting venues, one in Mumbai and the other in Pune. In 2008, British bookmaker Ladbrokes tried to obtain a licence to operate online horse-race betting in Maharashtra but did not succeed.
Manipur
Until recently Manipur has been politically unstable, and in 2008 a bombing in the state capital Imphal killed 17 people and injured 30. The radical communist party (KCP) claimed it was done in response to the widespread gambling that took place during the Diwali festival.
Although the state follows the federal Indian gambling laws that ban gambling activities, in 2019 Deputy Chief Minister, Yumnam Joykumar, announced that Manipur will reintroduce lotteries, which were previously banned. The Manipur state lottery went live and is now conducting three draws each day (Singham Morning, Singham Day and Signham evening). Although tickets can still be purchased in shops only, there is already a Manipur state lottery website that publishes daily results.
Meghalaya
The Meghalaya Prevention of Gambling Act of 1970 permits betting on "games of mere skill wherever played". It also leaves room for the introduction of sports betting by permitting "games of sport that may be exempt from this act, provided it is not likely to encourage gambling."
Although the language in the act sounds somewhat confusing (how can betting on games of sports not encourage gambling?), the government already permits betting on a local game of archery called 'Teer', with betting licenced under the Meghalaya Amusement and Betting Tax Act.
Mizoram
Mizoram is a small state that has 1 million residents and borders Bangladesh and Burma. The state is mainly Christian, gambling is illegal and frowned upon by many. The last legal gambling legislation passed in Mizoram was in 1962 when the Governor signed a bill to extend the permissions of the Public Gambling act of 1867.
Nagaland
Nagaland is following the central gambling laws closely and uses them as a foundation for its own gambling legislative framework. In 2015 the state published the Nagaland Prohibition of Gambling and Promotion and Regulation of Online Games of Skill Act. It defines gambling as the act of "wagering or betting on games of chance" but doesn't consider betting on games of skill as gambling.
The act specifies a very detailed list of games of skill which although including poker, rummy, bridge and a few other card games. However, it mostly contains virtual games, quizzes and even stock option betting. Online licenses are only granted to those who restrict games to the state territory and do not engage in what the state defines as "gambling".
Odisha
The Eastern state of Odisha banned gambling under the Odisha Prevention of Gambling Act of 1955 (Act 17). Notably, the act excludes lottery games, but also imposes punishments on 'patrons of gambling houses'. This is opposed to most state acts that usually target the gambling houses and their operators.
Similar to other Indian states, gambling activities are widespread in Odisha as part of religious festivals despite the legal prohibitions. In October 2019, Odisha police arrested 50 people for organising and participating in gambling as part of the Kumar Purnima festival.
Orissa and Assam
The Orissa Prevention of Gaming Act of 1955 does not permit to "play any game for money or other stake", while The Assam Game and Betting Act of 1970 does not permit "staking money or money's worth on the happening or determination of an uncertain event." What both states have in common is the fact that they do not make an exception for games of skills, and thus impose a blanket ban on any type of gaming and betting.
As playing rummy, buying lottery tickets and betting on horse races are allowed by central law, the state gambling laws in Orissa and Assam have been challenged in high courts as being unconstitutional. Until further rulings, many websites offering both skill and chance games are careful not to offer their services to the residents of these two states.
Punjab
All gambling activities except for lottery are banned in the state under the Punjab Prevention of Gambling Ordinance of 1978. But there is strong debate in the state regarding legalisation with lobbying groups both for and against gambling.
Public debate was sparked by the launch of online state lotteries in 2008 and the benefits it brought to the local economy. This change also saw the introduction of responsible gambling measures and the market share increase for legal lotteries that was captured from illegal gambling operators.
There is still considerable illegal gambling activity happening in Punjab, however, which is mainly focused around IPL Cricket betting and Satta games. In 2017, the High Court of Punjab & Haryana made a landmark ruling that fantasy sports involve considerable skill and are therefore not considered gambling. A challenge filed in the Indian Supreme Court later that year was dismissed, and the ruling still stands.
Rajasthan
The Rajasthan Public Gaming Ordinance of 1949 is aimed to "provide for the punishment of public gambling and the keeping of common gaming houses in the state." In Rajasthan, it is also prohibited to play a game of skill if it is played in a common gaming house.
Interestingly, the regulation focuses more on the definition of the gambling venue (i.e. the gaming house) than on the type of games played. Whereas a gaming house charging portions of wagers and allocating prize money is forbidden, the law allows playing cards and other games of chance in clubs that charge a fixed fee.
Sikkim
Sikkim is one of the most unique states when it comes to gambling laws. The Sikkim Casinos Act of 2002 allows the state to grant casino licenses to individuals and businesses. It was followed by The Sikkim Regulation of Gambling Amendment Act of 2005 which gives the government power to make gambling houses legal.
The Sikkim Casino Games Control and Tax Rules of 2007 further regulated games of chance including slot machines and allowed casinos to open in five-star hotels. As of 2020, there are three casinos in the state capital of Gangtok: Casino Sikkim, Casino Mahjong and Casino DeltinDenzong. However, locals are banned from playing in state casinos since 2016.
Online Gambling
In 2009 the state-issued The Sikkim Online Gambling Regulation Rules which contained the regulatory framework for its online casino gaming industry. A few months later more amendments were passed into law to include betting on sports such as cricket, football, chess, tennis, horse racing and "other sports games which involve prediction of results and placing bets on the outcomes."
However, the online launch was delayed due to a clash with federal gambling laws and Indian Government IT laws which regulate online activities throughout the country. This was finally cleared in 2014 when the central government allowed Sikkim to legalise online gambling with site access being restricted to its borders.
Lotteries
Sikkim state legalized lotteries in 1998 with many currently operating in compliance with both state and national gambling laws. This dual compliance makes the Sikkim lotteries extremely popular in other states in India as well.
The most famous, highest-grossing Sikkim gambling brand was the PlayWin online lottery site which attracted players from all across India and became famous in the country for featuring very big jackpots. But in 2019 the National Company Law Tribunal ordered PlayWin to cease activities due to defaulting on loan payments.
Tamil Nadu
Although the Southern state is famous for its traditions of gambling on cockfighting and horse racing, most forms of gambling are illegal in Tamil Nadu. With two of India's historic horse racing courses: the Chennai (which is the oldest in the country) and the Ooty, race-day betting is available on the track.
The people of Tamil Nadu are known for organizing their own horse racing and cock-fighting betting syndicates. Although these are very much considered illegal by both the state and central gambling laws of India.
Casino and gaming houses are illegal in the state under The Tamil Nadu Gaming Act of 1930. But in 2019 the Madras High Court ruled that playing games of skill like rummy and poker for stakes is not illegal. Still if played in a gaming house, it can be punishable by law.
Telangana
Carved out of Andhra Pradesh in 2014, Telangana is a young state that adopted many of the strict anti-gambling laws from Andhra Pradesh. Going by both local state and national laws, the newly formed government cracks down on illegal gambling clubs and activities.
The territory which recently became a state already had The Telangana Gaming Act of 1974. In 2017 it introduced the Telangana Gaming Amendment Act which "prohibits gambling as a whole, both online and offline."
Several ordinances were passed with the object of implementing "the policy of zero-tolerance against gambling which has a serious impact on the financial status and well-being of the common public." As of 2020, Telangana has some of the strictest anti-gambling laws in India.
Tripura
Tripura is a small state in the North East which has banned gambling under the Tripura Gambling Act. The act permits horse race betting as long as the bets are placed on the day of the race, and lottery as long as it is licenced by the state.
The Tripura act was publically criticised both in and outside of the state for giving police what some may consider excessive powers. The act states that: "A police officer may apprehend without warrant any person found gaming in any public market, fair, thoroughfare or street." In August 2019 the City Police of Agratala, the state capital, launched a large operation against online gambling rackets that operate in Tripura.
Uttar Pradesh
The state of Uttar Pradesh has the largest population in India. It banned most forms of gambling under the Uttar Pradesh Act (21) of 1961, the Uttar Pradesh Entertainments and Betting Tax Act of 1979, and the more recent Uttar Pradesh Unauthorised Lottery (Prevention) Act of 1995.
Cricket betting on both the IPL and local leagues is known to be widespread despite being illegal. In 2005 some public officials expressed interest in legalising casinos in the state. The government specifically debated the opening of a casino near the Taj Mahal, however, it did not come to fruition.
Uttarakhand
Formed in 2000, Uttarakhand is one of India's youngest states which currently applies a gambling ban based on central Indian gambling laws. For more practical taxation and enforcement at the state level, Uttarakhand refers to the gambling laws of neighbouring Uttar Pradesh.
The state declared that an Uttar Pradesh betting tax act is applicable in Uttarakhand and added its own amendments in the Uttarakhand (The Uttar Pradesh Entertainments and Betting Tax Act of 1979) (Amendment) Acts of 2009 and 2015.
West Bengal
Gambling is illegal in West Bengal under the West Bengal Gambling and Price Competitions Act of 1957. However, it allows gambling on state-operated lotteries and horse racing. In addition to gambling prohibitions, the Act specifies the terms for licencing a horse-race betting operation.
Like many other gambling laws in India, the act permits horse race betting as long as bets are done on the day of the race and placed with licenced bookmakers.
Nine people have been arrested recently for IPL Cricket betting in Kolkata, the state capital.
History of Gaming in India
Gambling has been a part of India's history and culture for thousands of years, long before the introduction of any official law. To this day, gambling during the Indian religious festival of Diwali is permitted among friends and considered a remedy for luck and prosperity.
As more recent times saw the introduction of various gambling and betting acts in India, below we have summarised the country's important legislation milestones:
The Public Gambling Act, 1867
Created more than 150 years ago with India still under British rule, this act made it illegal to run a gambling house or be present in one. A gambling house is described as "any house, walled enclosure, room or place, playing or gaming with cards, dice, counters, money or other instruments of gaming."
As the act predates the internet by more than a century, there is a lot of debate as to whether or not it applies to online gambling in India.
The Information Technology Act of 2000
This act instructs internet service providers and website hosting companies to block access to certain types of websites and content which mainly relates to national security. But it also regulates content that is illegal or considered to be immoral in India such as pornography.
The Information Technology Act prohibits "sending offensive messages through electronic means" and arguably covers solicitation for online gambling. However, it is still worded in general terms and no known gambling cases have been prosecuted under this act.
Payment and Settlement Act, 2007
Signed in 2007 and into effect by August 2008, this act grants authority to the Reserve Bank of India (RBI) to regulate all forms of electronic payment. It also states that any payment system or clearinghouse with less than a 51% stake held by an Indian bank requires legal authorization to operate in India. Although not relating specifically to gambling, this act has an impact on online gambling given many operators rely heavily on electronic payment methods.
Gambling Legislation in India – Conclusion
Gambling laws in India are made from an intricate fabric that combines the legacy of British rule, public perceptions, religious beliefs, central government laws and individual state legislation. While the Indian Central Government provides a general legal framework that allows certain forms of gambling, many aspects of the legality of gambling in the country remain unclear and open to interpretation.
Although gambling regulation in India is somewhat more practical at the state level, most state governments still have a long way to go towards conclusive legislation of gambling. There is also an urgent need to regulate online gambling which is already widespread in India through the services of offshore operators.
Although some religious and conservative policymakers are concerned with the harm gambling can bring to Indian society, many Indian decision-makers and government officials see the enormous potential in gambling tax revenues.
Therefore, there is a growing demand for clearer and more permissive legalisation. With Sikkim and Goa being considered a success, more states and possibly the central government are soon expected to follow and legalise gambling within their territories.
Frequently Asked Questions
Q.
Which are the gambling laws in India in 2021?
A.
Gambling laws in India in 2021
are made of a combination of central legislation done by the Indian government and local regulation by individual states.
Q.
Is gambling legal in India?
A.
Most forms of gambling are currently banned in India with the exception of a few games and specific states where gambling is regulated. Still, as the laws are unclear regarding online gambling, many of the world's
top online casinos
and betting sites accept Indian players.
Q.
Is online cricket betting legal in India?
A.
Online cricket betting is not regulated by the gambling laws and is therefore not considered legal. Still, due to the law being open to interpretation, many of the world's biggest international betting sites offer
cricket betting
in the country.
Q.
On which games can I legally bet in India?
A.
Although most betting is restricted by gambling laws in India, you can bet legally on
horse racing
which is considered a game of skill.
Q.
Why are there different laws with respect to gambling in India?
A.
Under India's federal system the central government is responsible for countrywide legislation while each state regulates its own internal affairs. Therefore laws in India are different for each state.
Q.
Is betting on horse racing legal in India?
A.
Yes it is. In 1996 the Indian Supreme Court concluded that horse racing and betting on the races is a game of skill. It is therefore fully legal to place bets on horse races in India.
Q.
Is betting on rummy legal in India?
A.
Yes it is. Rummy, bridge and a few other card games are considered as games of skill and are therefore allowed under the gambling legislation.
Q.
Is lottery legal according to the gambling laws in India?
A.
Lottery games are legal as gambling regulation in India allows Indians to play on different lotteries across the country, in both land-based and online forms.
Q.
Which games of skill are legal in India?
A.
Indian gambling law considers horse racing, lottery and rummy as games of skill which are legal to gamble on.
Q.
Are gambling laws in India equal across the country?
A.
No they are not. Although there are some general central gambling laws, each of India's 28 states has its own set of gambling laws and regulations.