The Best Cricket Betting Sites in India for 2023
If you're looking to find top bookies for cricket, our expert team has reviewed all the available cricket betting sites. We've listed the best ones below, including sites that allow cricket betting in rupees.
This page also covers how to bet on cricket online and how to understand different cricket betting markets.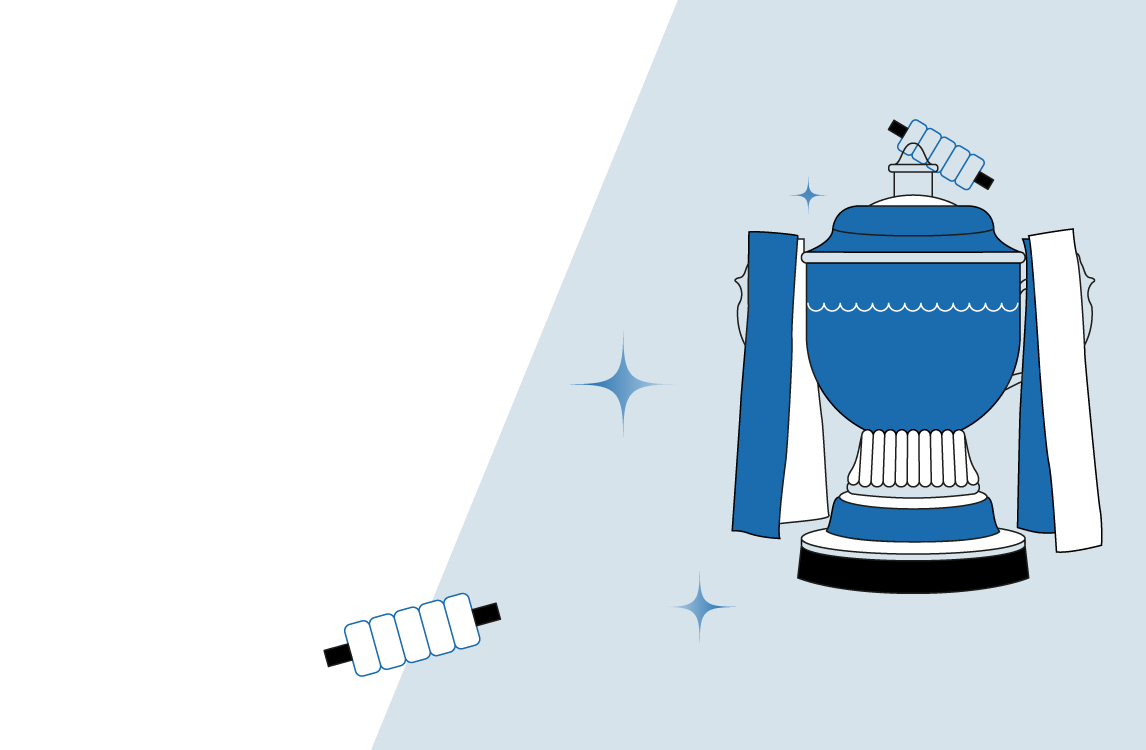 Best Cricket Betting Sites August 31, 2023
Top Site for Live Streaming and Risk-Free Betting
If you're looking for a site with top odds where you can also stream live cricket, we recommend joining our top pick below. And don't forget to claim your risk-free cashback offer on the T20 Men's World Cup. This exclusive offer lets you claim 100% cashback if your first bet is lost. Simply click 'Join Now' to complete a quick registration process and place your risk-free bet.
How We Select the Best Cricket Betting Sites in Indian Rupees
At Asiabet, we don't just make recommendations, we also review online cricket betting sites. We have an experienced team that has been working in online betting for many years and have completed hundreds of online betting reviews. To find the best cricket betting sites, our team thoroughly inspects everything a bookmaker has to offer. By reading our reviews, you can get a detailed look at exactly what to expect at a new site, good or bad.
Here's the checklist of key things we look out for:
Cricket Betting Odds
One of the first things we check is how good the odds are on average. If a site doesn't perform well in this area, we don't recommend them. Our cricket tips have an extensive selection of cricket matches to bet on, and feature sites with the best cricket betting odds on the market.
Watch: How to Bet on Cricket in India
If you're new to cricket satta (betting), we've broken down exactly what you need to do in order to place a bet. Watch the video or read the step by step guide below.
How to Join a Cricket Betting Site
Follow these simple steps to join a bookmaker and start betting on Cricket:
If you don't have an account yet, sign up to one of our recommended sites at the top of this page. Follow the instructions and enter your basic information. If you plan to opt for a welcome bonus, don't forget to claim it from the promos section.
To make your first betting deposit, go to the payments section of your account and pick an online gambling payment method that suits you. Next, in the list of sports on the homepage, find cricket and click to see the available matches. Find the one you want to bet on and choose from the odds available.
When you click on the odds you want, it will appear in your bet slip on the right-hand side of the screen. Here you'll be able to see potential returns or add more selections.
Once you are happy with the selection you have made, click confirm and your bet will be placed. Now, all there's left to do is sit back and enjoy the match.
Cricket Betting Markets Explained
There are many forms of cricket betting, with each market offering a unique way to wager. The simplest of these is betting on which team will win an individual match. Just choose the side you believe will claim victory, and if you are correct, your bet is a winner.
But that's only the start of what you can do with online cricket satta. There are several other popular betting markets for you to choose from, including:
Outrights
These bets allow you to predict which team you believe will win an entire competition, such as the IPL or the Cricket World Cup. Many bookies also offer odds on which teams will make the final or whether a team will finish in the playoff positions at the end of a league.
Specials
Bookies often provide several special bets on various aspects of cricket matches. These include things like which team will score more runs in their first 15 overs, how the first wicket will be taken, or even which side will win the coin toss. Other specials include man of the match, top run scorer or top wicket-taker.
Accumulators
With accumulators, you can string together several wagers into one larger bet, multiplying your potential winnings exponentially. For instance, you might play a four-leg accumulator on the Cricket World Cup with the following odds:
1. South Africa to beat England (2.75)
2. New Zealand to beat Sri Lanka (1.40)
3. West Indies to beat Pakistan (2.20)
4. Afghanistan to beat Australia (5.00)
In order to win the accumulator, all four results must go your way. But if they do, the rewards are much larger than normal. A ₹1000 bet on the above matches would pay out at ₹42350.
To help you understand how a bet might look, we've used the example below. This would be a win bet where you choose which team you think will win the match:

In this example, an INR 2,000 bet on Delhi Capitals to win would return 4,060 if successful, and total profit of 2,060.
Types of Cricket Matches
There are many different types of cricket matches played around the world, from traditional test matches to modern versions of the sport designed to speed up play. From domestic to international cricket, there are numerous ways to play cricket, and just as many ways for you to bet on it. Keep reading to learn about all of the most popular versions of cricket.
Basic Cricket Formats
Whether you're interested in domestic or international cricket, athletes play this sport in three main formats. Each format holds its own appeal for the avid cricket bettor. Below you will find a breakdown of the basic formats of cricket that are played in countries across the globe.
First-class cricket represents the highest level of domestic and international cricket. These matches take three or more days to complete, with both teams potentially playing two innings to determine a winner.
Today, the term first-class cricket is mostly used when referring to serious domestic competition. In international play, these matches are referred to as Test cricket matches, though performance in Test matches also counts toward a player's first-class cricket record.
One day international cricket, or ODI cricket, features a limited number of overs in order to ensure a match ends in a single day. ODI teams are limited to 50 overs each, with the side scoring the most runs winning the match.
One day matches allow for many more matches than first-class formats. The faster pace of play also makes ODI cricket live betting more exciting for many gamblers than test betting, as fortunes can ride on a single over or even a single ball late in the match.
Twenty20 cricket, also known as T20, shortens the game even further. Each team is limited to just 20 overs to score as many runs as possible. This means that batters are encouraged to aggressively pursue boundaries, as there is little time to build up an innings.
Initially meant to provide a faster format for domestic leagues, T20 is now enjoyed at an international level as well. With games taking only a few hours to finish, T20 has become increasingly popular among both spectators and bettors who want fast action and high drama.
International Cricket Formats
International cricket pits national teams against each other in prestigious matches. The biggest rivalries in cricket exist in international play, as countries battle for pride, trophies, and even world championships. Here's a look at the kind of matches you'll see in international play.
Most fans consider test cricket the most demanding, prestigious, and meaningful form of the sport. Teams compete in two-inning games over five days of play, and only the top nations in the world are allowed to participate in this format.
Of all international Test Matches, The Ashes stands apart as the most famous. England and Australia have competed for The Ashes 71 times. Australia has won 33 times compared to 32 for England, with six draws.
02
One Day Internationals (ODIs)
One day internationals, or ODIs, are ODI matches in which national teams compete against each other. More nations participate in ODI play than test matches, with the 12 test nations joined by several countries with temporary ODI status at any given time.
ODI cricket betting sites allow you to make a wide range of wagers on these international matches. From ODI cricket outright betting to handicap betting and much more, you can find plenty of action on matches throughout the ODI cricket calendar.
03
Twenty20 Internationals
Twenty20 International play, or T20I, is a very new form of cricket, but has already become quite popular. While teams only began playing T20 domestically in England in 2003, it is now played just as much as the longer forms of the sport.
Unlike ODIs and test matches, T20I cricket is fully open to all cricket playing nations. That means that countries outside the traditional powers enjoy ICC rankings and regularly play international matches in the T20I format.
Most Popular Cricket Tournaments and Matches to Bet On
From test betting to one day cricket betting, online sportsbooks offer a wide range of options for wagering on cricket competitions across the globe. Read on to discover the biggest competitions that gamblers place bets on in the cricket world.
Indian Premier League (IPL)
The Indian Premier League (IPL) is not only the most popular cricket league in India, but it is also the top T20 club league in the world. Each year, eight teams compete for the IPL championship, playing from March to May. Teams feature mostly Indian players, though each club can employ up to eight overseas players, and can play four foreign players in each match.
With most of the world's top players competing in the exciting T20 format, IPL betting is very popular. The best cricket betting sites offer markets on outright winners, Asian handicap betting, and even in-play live betting on each match. Many bettors pour over IPL betting previews and incorporate IPL betting tips to figure out how to approach the many ways to bet on this league.
Cricket World Cup
The ICC Cricket World Cup is the international championship for ODI cricket. Held every four years, 10 teams qualify for this tournament each year, with the winner taking the title of world champion of one day international cricket.
With the top ODI teams competing in the Cricket World Cup, this is one of the biggest cricket betting events of the year. ODI cricket betting sites offer gambling on each and every match of the World Cup, and you can also place bets on which nation will win the championship before and during the tournament.
Champions League Twenty20
The ICC Champions League Twenty20 was an attempt to emulate the popular Champions League format used in football. The ICC set up the tournament beginning in 2009, with matches taking place in September and October of each year.
The Champions League Twenty20 was held six times, with the final edition taking place in 2014. IPL teams won four times, with the Mumbai Indians and Chennai Super Kings each taking two titles. Australia's New South Wales Blues and Sydney Sixers won the other two championships.
ICC Champions Trophy
The ICC Champions Trophy is an ODI tournament that has existed on and off since 1998. Held a total of eight times, the last tournament took place in 2017. However, the ICC is bringing back the Champions Trophy for play in both 2025 and 2029.
Historically, the Champions Trophy is considered second in importance only to the ICC World Cup, with many top ODI cricket players participating for their nations. That has mean there has been ample interest in Champions Trophy wagering at ODI cricket betting sites, something that will certainly continue when the tournament returns.
ICC World Twenty20
The T20 World Cup began play in 2007 and represents the highest level of international championship play in the T20I format. The competition is open to more nations than the ICC World Cup, with 16 nations qualifying for each competition.
UAE and Oman will host the 2021 T20 World Cup, five years after the last tournament took place in India. Five teams have won the championship, though the West Indies is the only team to take two titles, winning in both 2012 and 2016.
ICC World Test Championship
The ICC World Test Championship added an international world title format for the most prestigious version of cricket. The first version of the World Test Championship began in 2019 and wrapped up in 2021, with New Zealand taking the title over India by eight wickets in the final.
A total of nine nations are taking part in the next World Test Championship, which begins in 2021 and will conclude in 2023. National teams earn points in their traditional international matches against each other, such as the Ashes and the Pataudi Trophy.
The Ashes
When Australia defeated England at The Oval in 1882, The Sporting Times published a mock obituary announcing the supposed death of English cricket – saying that the ashes would be taken to Australia. An English team went to Australia months later for revenge, and the Ashes series was born.
Today, while test cricket in general may be waning in popularity, the Ashes remains one of the most important events on the cricket calendar. The nations take turn hosting the series, typically every two years. Generally, the teams play five matches during the series, with a nation needing to win the series in order to take the Ashes. In the case of a drawn series, the previous holders retain the Ashes.
Asia Cup
The Asia Cup is an international tournament designed to determine the Asian champion of cricket. While this was once held every two years as an ODI event, it now rotates between ODI and T20I formats in order to align with the upcoming World Cup events.
India has won the Asia Cup eight times, while Sri Lanka has captured five championships. Pakistan is the only other nation to win the Asia Cup, doing so twice. Because of the rotating format, gamblers can enjoy both T20I and one day cricket betting online during this tournament, depending on the year.
Border-Gavaskar Trophy
The Border-Gavaskar Trophy is the traditional test series pitting India against Australia. While the two nations have played test matches regularly since 1947, the Border-Gavaskar Trophy was only established in 1996. In the most recent editions, the series has consisted of four test matches.
As these are two of the world's leading cricketing nations, the competition is quite fierce and closely contested. As of 2021, India has won the trophy nine times, while Australia has taken on five occasions, with one drawn series in 2003-04. However, India has won the past three series, including two hosted in Australia.
Payment Methods at Cricket Betting Sites
It's important to use trusted online betting payment methods. When we recommend cricket betting sites, we look for those that have the most choice for Indian bettors.
On Asiabet, we also have pages that are dedicated to helping you understand some of the biggest payment methods available. We provide you with information on how they work and how to use them for online betting.
100% Safe and Secure – E-wallet providers






Join the Best Cricket Betting Sites Today!
Can't wait to bet on cricket online? With India's most popular and trusted cricket betting sites, you're just minutes away from claiming top sports bonuses and placing your first bet. To start betting, pick one of our top recommended sportsbooks and complete a quick and simple registration process.
Frequently Asked Questions