Fantasy Cricket Tips 2023 – Learn to Play Fantasy Cricket Like a Pro
Welcome to the Asiabet guide to fantasy cricket. On this page, our team will share all of their fantasy cricket tips so you can beat your rivals and win your league.
We will we cover everything from how fantasy cricket works to the expert moves you can make to improve your chances of success. Find out more below.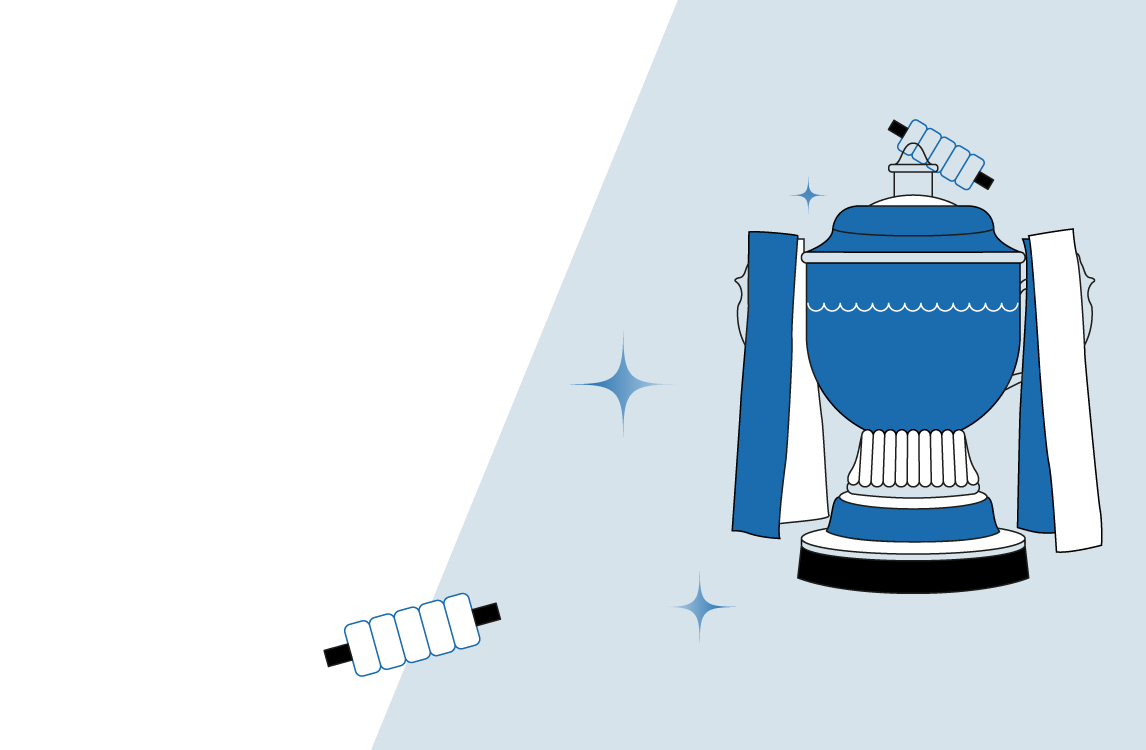 The Best Fantasy Cricket Tips and Tricks
It's important to develop a sound strategy before you play online fantasy cricket. While there are lots of ways to build a team, there are a few fantasy cricket tips that most successful players use regularly.
We've put together a collection of pro fantasy cricket tips and tricks you can use to win your next league here:
Check Starting 11s
There's nothing worse than spending money on a player that doesn't even make the final eleven.
Make sure you double-check the teams before confirming your selection. If your player isn't in the starting eleven, make a change.
Consider the Playing Conditions
If the match is taking place on a fast and bouncy pitch, you'll want to load up on fast bowlers to collect wickets.
A flat pitch should encourage you to take as many batters as possible and use fewer bowlers. If the pitch is deteriorating, spinners are the way to go.
Put Batters at the Top of Your Order
You want your batters to have time to collect runs and boundaries. To do so, they must face some deliveries!
This is especially important in T20 and, to a lesser extent, ODI cricket where lower-order batsmen may never get the chance to reach the crease.
Pick Your Captain Wisely
Many fantasy cricket games ask you to choose a captain and vice-captain. These players will collect 2x and 1.5x the normal number of points, respectively.
That makes selecting these positions particularly important, and you will want to put your very best players in these spots.
However, if you are trying to win a huge tournament for big prize money, you may have to be creative and find some smaller named players who you believe will score big.
Most people will go for the most experienced, famous players. If you identify some young, up-and-coming talent that most people don't know about, it could separate you from the field.
Look for Value
The best players are always the most expensive, which means if they don't perform well, you've spent a lot of money for very little return.
On the other hand, finding an inexpensive option who might thrive in the conditions or has performed well against the opposing bowlers in the past can be crucial. This will help you win by collecting lots of points without stretching your budget.
Understand the Points System
Each site uses a slightly different formula for scoring, and that can impact player value. For instance, in some competitions, bowlers only collect significant points by taking wickets.
This means you can ignore their economy rate (the amount of runs batsmen score against them) when choosing your side.
In other competitions, the economy rate has a big impact on points, so you don't want to choose bowlers who might get 1 or 2 wickets for a vast amount of runs.
Make sure you are clear on how your fantasy game is being scored before you pick your players.
What is Fantasy Cricket?
Fantasy cricket is an online game where you select a team of 11 cricket players who collect points for your fantasy team based on their real-world performances. You can play online fantasy cricket competitions in private leagues with your friends or in public ones against strangers.
Fantasy cricket competitions can run for entire seasons in leagues like the IPL, or on single T20, ODI or test matches. Every league has different rules, but the big majority require you to pick 11 players with a split between batters and bowlers. You'll also have a budget, with star players costing more than average ones.
The players you select for the season or match will earn points whenever they take to the field in real life. They'll do this by scoring runs, taking wickets, making catches or fielding well. At the end of the match, your points are compared to your opponents. If you have one of the highest scores in your league or tournament, you may win prizes, including cash.
Show Me More
Show Me Less
How to Play Fantasy Cricket
It's easy to get started playing online fantasy cricket. Here's a quick guide to joining your first contest.
01
Join a Fantasy Cricket Site

First, you need to open an account at a fantasy cricket site such as Dream11.
Share your name, address, email, and other basic info to create your account.
If you want to play for real money, you will need to deposit into your account.
You can do so with a variety of methods including e-wallets, bank transfer and credit card.
Check which specific deposit methods are available at the site you've chosen.
Next, pick an upcoming cricket match to build a team for.
Most sites group matches together by league or competition, so it's easy to find the match you want to play.
Now it's time to select your team. You must pick 11 players from the two teams who are playing in real life.
Normally, you can choose a maximum of seven from one team.
You can select a mix of batters, wicket keepers, all-rounders, and bowlers to create your side.
After you submit your squad, you can still make changes.
If you learn a player won't be in the starting 11, you can drop them.
If a batter moves up in the order, you might want to add them instead. You lock in your team selection just before the match begins.
Now you can watch the match, or follow along with live scoring on the mobile app or website.
You can keep track of how your team is doing in the contest standings and find out if you might win any prizes.
Can You Play Fantasy Cricket to Earn Real Cash?
Many of the top fantasy cricket betting sites offer daily games where you can win real cash prizes. Whether you want to risk a few rupees or play for higher stakes, there are contests for all budgets.
Playing real money games comes with both pros and cons. One obvious benefit is the possibility of winning actual money. Highly successful players can make profits by playing fantasy cricket games, and the biggest contests often have prizes of 20 Lakhs or more. Having money on the line can also add excitement when you're watching the match.
The flip side of this is that you could lose money if the match doesn't go your way. This can take a lot of the fun out of being a cricket fan. If you're more interested in the strategic side of fantasy cricket or you just want to play with your friends, then free games might be a better option.
One of the best fantasy cricket tips we can give you is to play within your means. Don't play for money if you can't afford it and never chase your losses.
Show Me More
Show Me Less
Apps for Fantasy Cricket
There are a number of great mobile apps and websites that offer fantasy cricket in India. Here are some of the most popular:
Dream11
Dream11 is a major fantasy sports betting site in India. It offers fantasy cricket and other fantasy sports like football, basketball, and baseball.
The Dream11 fantasy cricket game uses a standard squad mix that you must stick to when building your team. You must choose 3-6 bowlers, 3-6 batsmen, 1-4 all-rounders, and 1-4 wicket-keepers from a budget of 100 credits. Most players cost between 8 and 10 credits each. You can take up to seven players on one side into your team and must choose a captain and vice-captain.
Dream11 offers both free and paid contests, and you can also create your own private leagues where you only compete against your friends. There's also a Dream11 app that allows you to play fantasy cricket from your mobile device.
HalaPlay
HalaPlay is one of the oldest and most trusted fantasy sports sites in India and offers games for both cricket and football. Like Dream11, it offers a mix of free and paid games, and allows you to make private leagues if you don't want to play against strangers.
While the scoring system is like the one in Dream11, HalaPlay puts more emphasis on economy rates for bowlers and strike rates for batters in ODI play. Meanwhile, in test matches, players earn points based almost exclusively on runs scored or wickets taken.
MyTeam11
MyTeam11 is another of the large fantasy cricket sites in India and also offers fantasy football betting and kabaddi. One major perk of MyTeam11 is the impressive design, which is easy to navigate on both the app and website.
The MyTeam11 fantasy games give you a lot of flexibility because you only need to choose a minimum of two batters or bowlers to make an eligible team. This is perfect if you want the freedom to create any side you like, even if it wouldn't look realistic on the pitch.
Frequently Asked Questions
Q.
How do you play fantasy cricket?
A.
You play
fantasy cricket
games by choosing a team of 11 players who are taking part in an upcoming real life match. Your fantasy team earns points based on how your chosen players perform on the pitch. Earn more points than your opponents, and you win the fantasy competition you're playing in.
Q.
What is IPL Fantasy League?
A.
IPL Fantasy League is the official fantasy cricket game of the
Indian Premier League
and lasts throughout the entire IPL season. Before the IPL begins, you must pick a team while staying within a budget of 100 credits. This league has some specific additional rules that you won't find at other fantasy sites. For example, you have to include at least one uncapped Indian player and have no more than four overseas players in your team.
Q.
How do you play fantasy cricket dream11?
A.
Dream11 works like most other fantasy
cricket betting sites
. You must pick a squad of players from an upcoming match. Then you choose a mix of batsmen and bowlers while staying under a salary of 100 credits. Dream11 also offers real money games where you can win cash prizes if your team does well enough.
Q.
Can you get free bets for fantasy cricket?
A.
Yes, different fantasy sites offer various promotions, including
free bets
. This is especially common for new players. For example, when you join a new site, you might be able to enter a real money competition for free.
Q.
How do you play a fantasy cricket league?
A.
To get started, you'll need to join a fantasy cricket site. From there, choose a match you are interested in, and pick a team of players from the two sides competing. Once you've submitted your team, sit back and watch the competition unfold.
Q.
How do you win fantasy cricket games?
A.
To win at fantasy cricket, your team must score more points than the teams you are competing against. You get points by players doing positive things on the field, for example batsmen scoring runs and bowlers taking wickets. Successful players research every detail of upcoming matches before choosing their players. This extra information can help you form a winning team.