Discover the Best Online Casinos in Japan
Welcome to your guide to the best online casinos in Japan. Here at Asiabet, we've taken the time to rate and review all the top sites in order to come up with our list of recommended internet casinos in Japan. On this page, we'll show you:
How to choose a great Japanese online casino
How to get a great deposit bonus
How we rate and review the best online casinos in Japan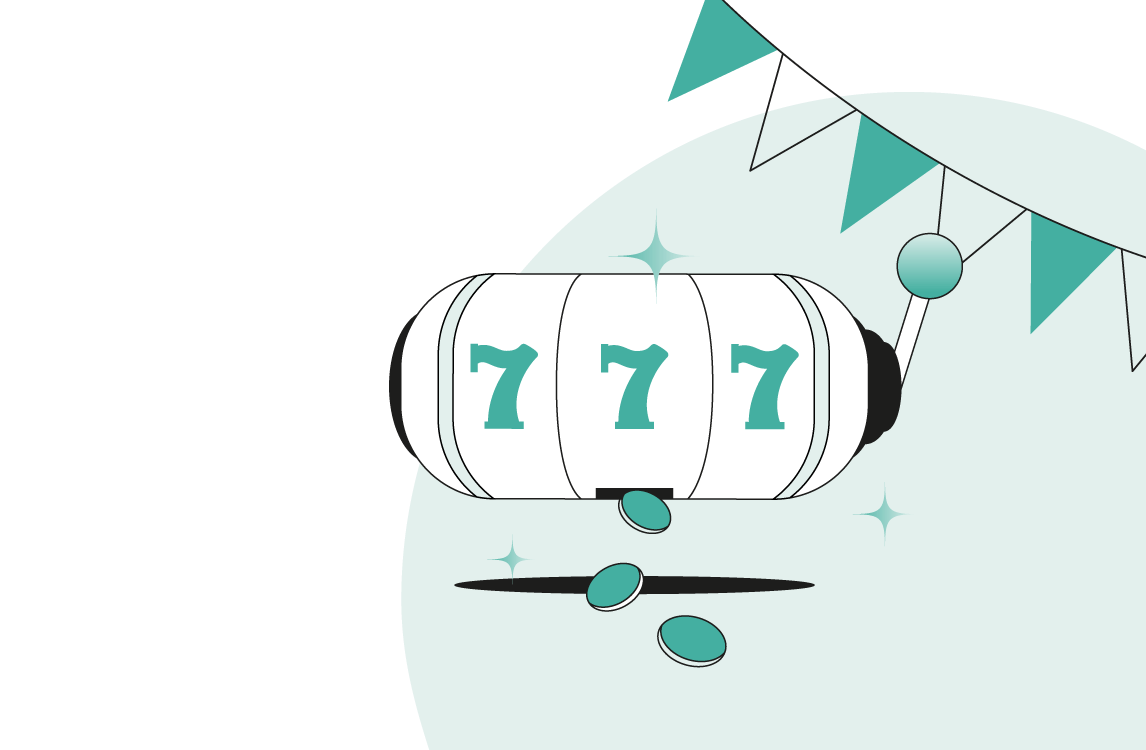 Best Online Casinos August 30, 2023
How We Find the Best Online Casinos in Japan
Our team of industry pros has worked hard to come up with a list of recommended casinos online for Japan. Only those sites that score well in all areas make it onto our coveted list of the best online casinos in Japan. Here's a quick look at a few of the most important criteria we use when evaluating online casinos for Japanese players.
Safety and Security
We make sure every site that ends up on our top list has a history of trustworthy operation and features strong regulatory oversight. In addition, each of our recommended Japanese casinos offers fast, reliable payouts to players.
Online Payment Methods for Players in Japan
Japanese casino players have unique banking needs, which is why we recommended sites that offer deposit and withdrawal options you can use. That includes standard methods like credit cards and bank transfers as well as e-wallets like LINE Pay, Rakuten Pay, and iWallet. We also ensure that you can make your deposits from a mobile device if you'd like to do so.
Choice of Casino Games to Play
The online casinos we recommend for Japan offer you a wide variety of games to play, from worldwide classics to Japanese favourites. You'll see plenty of casino slot games – many of which are similar to pachinko – along with baccarat, sic bo, Dragon Tiger, roulette, and even Japanese mah-jong. We also look for casinos that offer live dealer games and have a smooth, seamless experience when playing from mobile devices.
Best Bonuses for Japan
Every online casino has a bonus offer for new players, but we want you to get the best bonuses possible. Our experts are constantly on the lookout to find the best bonuses for Japanese players, including online casino no deposit bonus offers, free spins, and big matching bonuses for you to choose from.
Customer Service
Customer service is a frequently overlooked aspect of online gambling in Japan. Our picks for the best online casinos in Japan not only have helpful and courteous customer support teams, but these services are also available in Japanese, ensuring that you can get the help you need in the language you prefer.
Our experts have also done the research to ensure that you can always feel safe when you play at one of our recommended online casinos in Japan, as safety is one of the concerns we hear most often from our readers.
Is It Safe to Gamble at a Casino Online in Japan?
In short, it is perfectly safe for you to enjoy online gambling in Japan. While online casinos are not legal in Japan, the laws are designed to prevent companies from operating internet gambling sites. Individual players are not prosecuted for playing at offshore sites, and there is no reason to believe this will change any time soon.
On the other hand, the state of Japanese gambling is changing rapidly in general. At the moment, lotteries are legal, as are certain kinds of sports betting, particularly wagering on horse races and motor sports.
We should note that there are illegal gambling games throughout Japan, just as in most countries. Many of these games are run by criminal organizations, and there is no guarantee that they are run fairly. Considering how dangerous these games are, there is no doubt that playing at a recommended internet casino for Japan is a much better option than going to an illegal street game. Each of our best online casinos in Japan has a long track record of treating Japanese players fairly, allowing you to enjoy your favourite games with confidence.
In addition, the reasons for playing at one of our recommended online casinos in Japan go well beyond your peace of mind.
Why Gamble at a Japan Casino Online?
Online casinos are rapidly increasing in popularity throughout Japan, and it's easy to see why. It's hard to compete with the convenience of internet gambling sites, as they are always open and can be reached anytime you like on your computer, phone, or tablet.
There are a few different kinds of online casinos in Japan. Today, most are run on instant play platforms, which are ideal for both computer and mobile play. These casinos are accessible straight in a web browser, which means that you won't have to download any special software or apps to start playing.
On the other hand, some casinos are still based on downloadable software. These real money casino sites require you to install a program or an app on your device before you start playing. Both downloadable and instant play sites are often optimized for mobile play.
The best online casinos in Japan feature a number of advantages over their real-world counterparts. With online gambling, you can enjoy lower and more flexible stakes options and a wider variety of games, all without ever having wait for a seat at your favourite table or machine. You can also take advantage of bonus offers that live casinos can't possibly match.
Of course, brick-and-mortar casinos have some advantages as well. Most notably, live resorts offer an unbeatable social experience and amenities like restaurants and entertainment that you can't get online. That said, you can't beat the online casinos we've recommended for Japan when it comes to the convenience of being able to play whenever and wherever you want.
Now that you understand why you might want to play at one of these sites, let's talk about how you can get started playing at the best online casinos in Japan!
How to Play at an Online Casino Recommended for Japan
If you've never tried online casino games before, don't worry: it's easy to sign up and start playing at your first internet casino. Just follow the steps below, and you'll be enjoying your favourite casino games online in a matter of minutes.
Pick a Casino: To get started, choose from one of our recommended casinos online in Japan by reading our descriptions and finding one that's perfect for you. Click on the sign up link, and you'll be taken directly to the site.
Set Up Your Account: To open an account at an online casino, you'll need to supply some basic personal information. You'll be asked for your name and address, along with a username and password to use for your account on the website.
Start Playing: Once you've submitted your information, you may be asked to verify your account by responding to an email or through a similar method. After doing so, you'll be free to try out some free casino games, or to make a deposit and jump into real money play!
It really is that simple. If you're not sure which site to start with, we'd recommend our top pick out of the best online casinos in Japan, which you can find in the banner below.
Claimed by 384 people this week
200 freespin + 200% up to 200,000JPY
T&C:
The maximum bet using the bonus is up to 20% of the bonus amount granted. 25% to 200% of the deposit amount is granted for the first to fifth deposit bonuses. Wagering requirments are 20x to 30x for withdrawals. The bet amount required to meet wagering conditions is deposit amount + bonus amount. –
Terms apply
Close T&C
Deposit and Withdraw Safely at an Online Casino in Japan
Our recommended casino sites offer a variety of different safe and trusted payment methods for Japanese players. Here's a rundown of some of the most common options you'll encounter at our recommended casinos.
Bank Transfers
Bank transfers are among the most direct ways to fund your casino account. You can simply move money from your checking account to the casino, and see the money appear in your gambling account instantly.
Credit/Debit Card
Our recommended internet casinos in Japan accept a variety of different credit card brands. The most commonly accepted are Visa and MasterCard, though others like Discover, American Express, and JCB can also be used at some online casinos.
E-wallets
E-wallets are a great way to deposit, withdrawal, or store funds in a secure online account. LINE Pay, Rakuten Pay, iWallet, and Skrill are among the most popular e-wallets, all of which allow you to make payments and cash out in any currency you like, including Yen.
Pre-Paid Vouchers
If you don't have access to traditional banking methods, pre-paid vouchers are a great way to get money into a casino account. Many sites now accept Amazon gift vouchers, while other pre-paid products may be available at local retail outlets, allowing you to indirectly use cash to fund your casino play.
Cryptocurrencies
More and more of the top online casinos for Japanese players are accepting digital currencies for deposits and withdrawals. The most popular of these is Bitcoin, which has gained acceptance at many of our recommended sites.
Once you've found a convenient way to fund your online gambling account, you'll next want to figure out which of the many online casinos games you'd like to play.
Most Popular Online Casino Games in Japan
Our picks for the best online casinos in Japan feature some of the most popular Japanese casino games, allowing you to choose from your favourites each time you log in.
Baccarat
One of the most popular casino games in the world, baccarat is an incredibly atmospheric game with excellent odds. Playing baccarat online is a great way to give yourself a good chance of winning and is a great option for both new and experienced casino players, with live dealer baccarat offering the most authentic experience. If you enjoy the Japanese game Oicho-Kabu, chances are you'll like baccarat, which is very similar.
Dragon Tiger
If you're not comfortable playing baccarat, then you might prefer the simpler gameplay of Dragon Tiger. In this game, you'll bet on which of two hands – the Dragon or the Tiger – will receive a higher card, and win if you guess correctly.
Japanese Mahjong
Japanese Mahjong, also known as Riichi Mahjong, is a variation on traditional mahjong games that includes some unique rules. While this is not a common casino game worldwide, some of our top online casinos in Japan do offer Japanese Mahjong as an option.
Roulette
Roulette is known worldwide as the ultimate game of luck, in which fortunes can swing on a single lucky spin of the wheel. Online roulette features the same classic action but allows you to control the speed of play and enjoy whichever style of the game – European or American – that you prefer best. You can also try live dealer roulette, where you'll get to see a real dealer use actual casino equipment to get the result of each spin.
Online Slots
Online slots offer better odds than their brick-and-mortar counterparts, making them a great deal for those who enjoy playing these machines. Some casino slot games even resemble the pachinko machines that many Japanese gamblers are already familiar with.
Finding the games you want to play is just one factor you should consider when choosing between our online casinos recommended for Japan.
How to Pick a Safe Japan Casino Online
While you can't go wrong by playing at any of the casinos highlighted by our team of experts, picking the best online casino in Japan for you comes down to knowing what you need from a gambling site. Here are a few things you should consider when choosing your real money casino.
Consider Your Priorities: Some players only want to play certain kinds of games or access the casino from a specific device. Others may think that native Japanese language support and the ability to play in Yen is critically important. Figure out what factors are most important to you and choose a casino that focuses on those games and features.
Look at the Site's Track Record: Make sure that an online casino is regulated by a trusted gambling commission, and that it has a history of offering fair, trusted service to players. Most importantly, be sure to stay far away from any blacklisted casinos, many of which fail to pay winnings, refuse to award bonuses, or offer unfair games.
Read Reviews: Before you jump into any site, be sure to read our reviews to know what you're getting into! Asiabet casino reviews give you a full breakdown of what you can expect from each recommended casino online in Japan. Be sure to pay special attention to some areas that many players overlook, like the speed of payouts and the terms and conditions of any bonus offers, including the wagering requirements of those promotions.
These are just a few of the steps we think are extremely important when choosing online casinos for Japanese players. By sticking with these rules and focusing on our recommended sites, you can be sure you'll be picking safe Japanese casinos online.
Are You Ready for the Best Online Casinos in Japan?
If you're looking for the widest variety of games, the biggest bonuses, and the most important features, you can't do better than playing at our best online casinos for Japan. Start playing your favourite games by signing up for one of our top recommended online casinos in Japan today!
Frequently Asked Questions
Q.
Is online gambling legal in Japan?
A.
Online gambling is not strictly legal in Japan. However, the laws against online gambling are targeted at operators, not players, meaning you can safely enjoy playing at sites based overseas.
Q.
Are online casino games fair?
A.
All of the online games at our recommended internet casinos in Japan have been tested by independent labs to guarantee their fairness. While some blacklisted rogue sites may offer unfair games, you'll never have that problem at our top sites.
Q.
Is a welcome bonus available for Japanese players?
A.
Yes, Japanese online casinos offer a variety of bonus offers, and each of our reviews includes full details on what kinds of promotions you will find at each casino.
Q.
Is a no deposit bonus offered to Japanese players?
A.
Yes, Japanese players can enjoy no deposit bonus offers that allow you to play at a new casino site and potentially win cash without risking any of your own money.
Q.
Can I play at Japanese casinos on my iPhone?
A.
Each of our top online casinos in Japan is fully mobile optimized. That means you can enjoy your online casino from a smartphone, including your iPhone, Android, or any other mobile you own.
Q.
How long does it take to withdraw online casino winnings?
A.
Cash out times vary depending on the specific casino and the withdrawal method you have chosen. Depending on various factors, your withdrawal might take anywhere from a few hours to several business days to process. Typically, your first withdrawal will take longer than subsequent cash outs, as the casino may want to verify your identity before sending you your winnings.