Play Online Poker in Indonesia | Top Sites and Guide
Online poker is very popular worldwide, but has only recently been starting to find it's way into Indonesia. Some players living here might not yet be aware of the latest expansions. We now have options on the iPoker Network and the MPN Network (two of the largest online poker networks) that allow residents here to deposit in rupiah using local bank transfer and to get paid winnings the same way. If you are an experienced player that already knows how playing online works, you can get started by choosing one of the Indonesian poker sites below.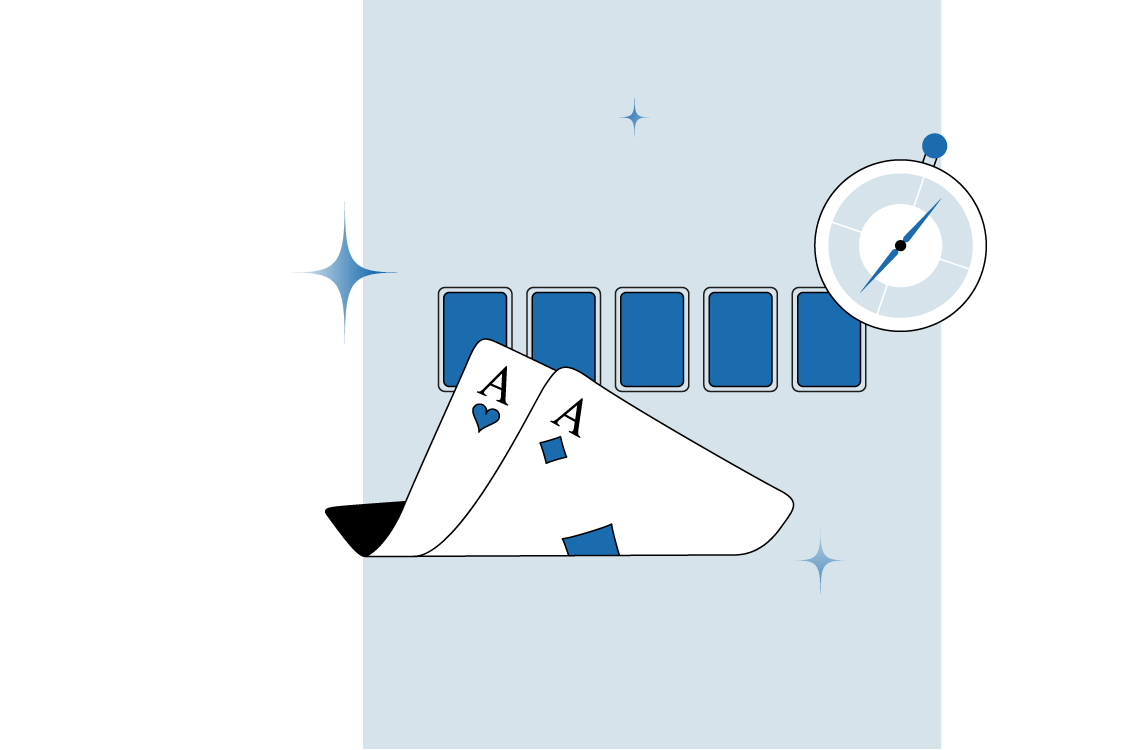 Best Online Poker Sites November 26, 2023
Show More Details
Show Less Details
Average Payout Speed
0 – 24 Hours
Pros & Cons
Promotions for Indonesian players
Heads-up tables for 1-on-1 action
Tickets for freeroll tournaments
Win the Monte-Carlo Jackpot bonus
Play anywhere via the mobile app
Deposit using 100+ payment methods
Not available in all countries
Verification process can be slow
Minimum Deposit
Rp 10,000
Show More Details
Show Less Details
Average Payout Speed
0 – 24 Hours
Pros & Cons
Over 50 languages
Big welcome offer
24/7 live chat support
Large prizes for tournaments
E-wallet & cryptocurrency accepted
Withdrawals processed 24/7
Mobile app only Android compatible
Limited number of tournaments
Introduction to Playing Poker in Indonesia Online
If you are new to online poker understand that unlike casino games which are played against the house, poker is played against other players. The game involves elements of chance on a short term basis over which cards are dealt. However, because it also involves decisions such as betting, raising, folding, bluffing and the like, it is mostly about skill. Indonesian born player John Juanda is proof of this.
John Juanda is not successful because he is lucky. Over his 16-year poker tournament career he has amassed USD $13,077,468 (127 billion rupiah) in winnings because he has spent the time required to become great at it. His cashes at 60 World Series of Poker (WSOP) events, 30 WSOP final tables and 5 bracelets would defy odds if the game was only about luck.
One of the things I love about poker is you do not need to be great to play the game. Over a single session any player simply knowing the rules can win. In fact, for novice players the odds of winning over a short period are most often better than the odds of beating a slot machine over the same period of time. The difference with poker is each time you play you can learn more that can help you win in the future. With slots the same is not true. This why I think poker is a much better game and is why I am glad we now have rupiah friendly banking options at online poker sites.
How to Play Poker
There is actually no card game called poker. The word refers to a family of card games. In all variants players make decisions whether to call a bet, raise, or fold and at the end the player with the highest ranking hand wins the pot. However, generally when someone says they are playing poker online they mean they are playing the most popular poker variant – Texas Hold'em.
If you're unfamiliar with the game you first need to understand Poker Hand Rankings. From here you can read Wikipedia Entry: Texas Holdem to learn more about how the game is played.
Playing Online
To play poker online from Indonesia you will need to join either Dafa Poker (iPoker Network). You might need to join both to see which one supports local bank transfer from the Indonesian bank you have an account with, as both support different banks.
The way this works is you make a deposit to their website and that is then added to your account balance that can be used to play with. If you win a little or a lot and feel like cashing out, you can do so at any time. Even when you're losing you can still withdraw your balance hassle free at any time. After you request a withdrawal, the site will send the money back to your Indonesian bank account within a few days.
Online it is possible to play several variants of poker but most of the games are Texas Hold'em. The second most popular is Pot Limit Omaha, while 7 Card Stud is available without too much player traffic. For these games you can play cash games (also called ring games) or you can play tournament poker. With the tournament variety sit and goes are mini-tournaments with a fixed number of players, while scheduled tournaments can draw dozens if not hundreds or over 1,000 players. This is all easy to get the hang of just visiting their site and playing a little.
Top Tip: Buy a Poker Book
One last thing I highly recommend is to start reading some poker strategy books. If English is your first language or if you read it well, you will find that Two Plus Two Store ships to Indonesia for a very low cost. Here I would suggest ordering Harrington on Holdem 3-pack if you play tournaments. If you play cash games I would suggest Harrington on Cash Games Vol 1 and 2 COMBO.
Reading books combined with playing is a great way to improve your game towards making poker more enjoyable and perhaps long term profitable. Unfortunately as poker is still new in Indonesia I do not know of any quality books that have been translated into our local language. There are some decent strategy articles you can find searching Google.co.id on the topic, but the majority of good material is in English only.