Play Vietnamese Poker Online
Looking for poker online in Vietnam? You've come to the right place. Our expert guide will show you exactly where to play poker online in Vietnam, walk you through the rules and strategy, and much more!
Our expert guide will tell you:
How to play Texas Hold'em online in Vietnam
Where to capture the biggest online poker bonuses
Which sites have the best payment methods & customer help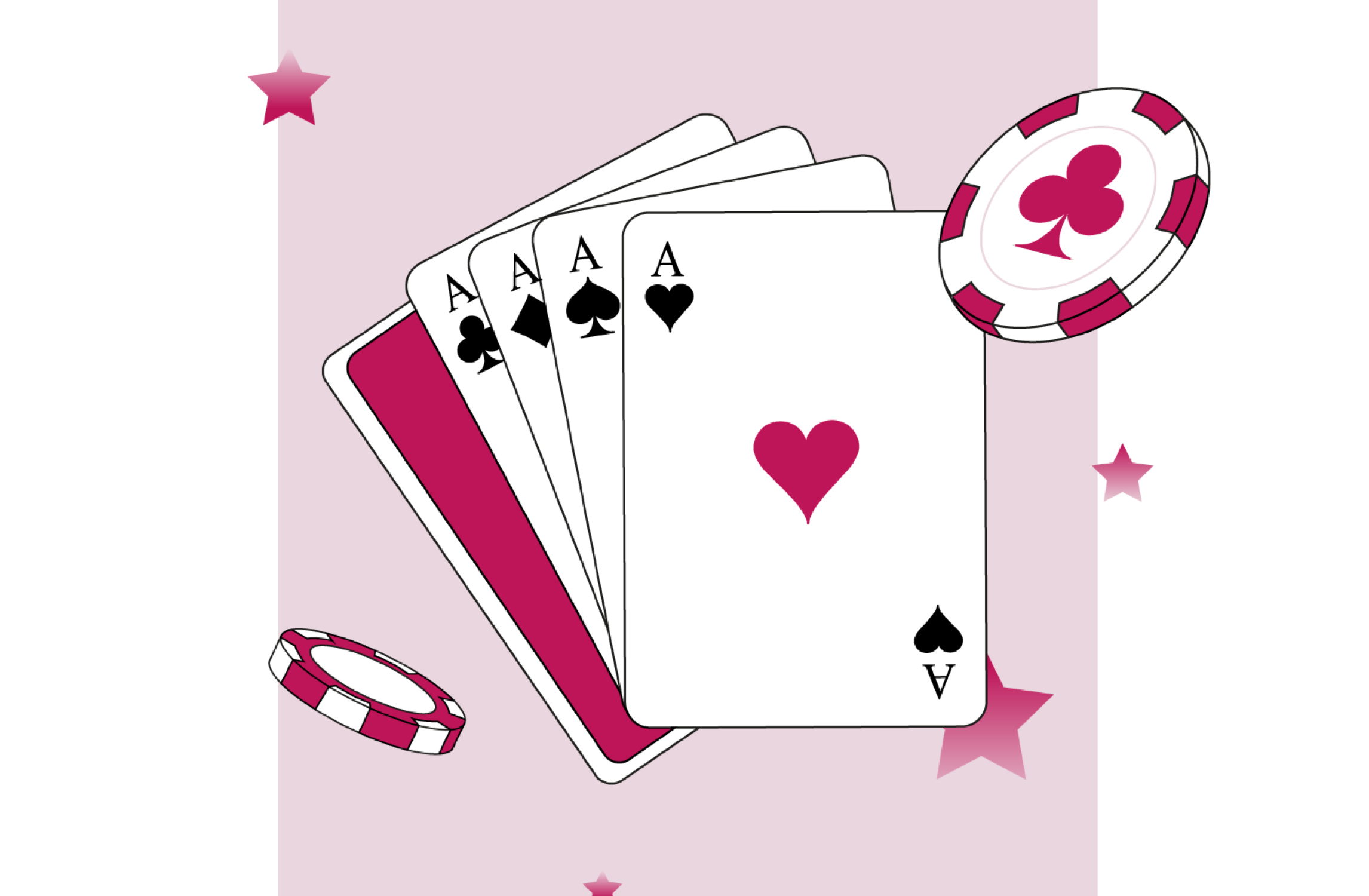 Best Online Poker Sites in Vietnam August 31, 2023
Show More Details
Show Less Details
Average Payout Speed
0 – 24 Hours
Pros & Cons
State-of-the-art poker client
Play with your Vietnamese friends
Complete challenges to win points
Climb the five 888Poker Club levels
Live poker events streamed on site
Buy merchandise with Gold Tokens
No live chat support on site
Apple Pay is not accepted
Show More Details
Show Less Details
Average Payout Speed
0 – 24 Hours
Pros & Cons
Deposit VND for a bankroll boost
Freerolls with big money prizes
Top pick for stud poker games
Win the Monte-Carlo Jackpot bonus
Play anywhere via the mobile app
Deposit using 100+ payment methods
Not available in all countries
Verification process can be slow
Show More Details
Show Less Details
Average Payout Speed
0 – 24 Hours
Pros & Cons
Over 50 languages
Big welcome offer
24/7 live chat support
Large prizes for tournaments
E-wallet & cryptocurrency accepted
Withdrawals processed 24/7
Mobile app only Android compatible
Limited number of tournaments
How to Play Poker Online in Vietnam
If you're looking to play online poker in Vietnam for the first time, don't worry – it's a simple process which only takes a few minutes to set up.
Here's how to play online poker in Vietnam:
Pick a Poker Site: Choose any Asiabet-approved online poker site in Vietnam.
Add Real Money: Top up your funds using an e-wallet such as Skrill, MoMo, ViettelPay, or ZaloPay.
Play the Game: Use your new chips to explore Texas Hold'em, Omaha Hi, live dealer poker and more!
How We Pick the Best Online Poker Sites in Vietnam
It's tough finding a top online poker site in Vietnam. Not only are there thousands of reputable sites and online casinos to choose from, but not all online gambling sites have your best intentions at heart. That's why you need the help of a team with decades of industry experience.
Every time we review an online poker site in Vietnam, we follow a strict set of rules which help us decide whether it's worthy of your time. We'll start off with the basics, such as looking at the number of poker games they have to offer. And checking out the promotions. Then, we'll dig a little deeper, asking questions like 'Which stakes can you play these games at?' and 'What are the wagering requirements for this poker bonus?'.
In order to make sure the site is 100% safe and trustworthy, we'll take a look at the background of the company. Any suspicious financial activity is flagged. We also check that their gambling licence is valid and legal.
We play for real money at every online poker site in Vietnam that we review. We'll test aspects like the games, promotions, customer service, and especially payment methods. If they have many convenient payment options for gambling in Vietnam – including e-wallets such as MoMo, ViettelPay, and ZaloPay for playing in local currencies – the site will earn a few extra marks.
The Most Popular Types of Online Poker in Vietnam
When you think about online poker, you probably think of Texas Hold'em. After all, it's easily the most popular type of poker game in Vietnam. But there are actually many more exciting kinds of poker at your fingertips.
Here, our experts give you a brief overview of the most popular types of poker you can play at online casinos in Vietnam:
Texas Hold'em: The classic, default setup whenever you play poker against another player is Texas Hold'em. The rules are simple: two cards each, five cards to share, and the best poker face wins! If you're limited on time, try a cash game where you can stand up and leave after any hand. Or, if you have a few hours, enter a tournament where you could win a huge cash prize.
Pot Limit Omaha: If you like Texas Hold'em but want more action, Pot Limit Omaha could suit you. You'll receive double the hole cards, which means big hands such as flushes and full houses pop up more regularly. The fact that it's pot limit gives you more chance of sticking around for a while, so in that sense it represents good value for money.
7 Card Stud: This version of online poker in Vietnam is a little different. There are no community cards, but some of your hole cards are revealed to the table. This adds a new layer to bluffing, as part of your hand is exposed.
5 Card Draw: If you prefer keeping your cards close to your chest, try 5 card draw. In this variant of online poker, you'll be dealt five cards which other players can't see. This opens up all kinds of possibilities and makes for a very exciting game.
Pai Gow Poker: Once you've had enough of butting heads with other players, you can take on the house in pai gow poker! Arrange seven cards into two hands – five cards and two cards – and beat the dealer with both in order to turn a profit.
Video Poker: Video poker can be found at casinos and gambling quarters all over the world. Just like the machines you'll find in land-based venues, video poker gives you the chance to draw a random hand – then do a blackjack-style stick or twist to try and improve your hand. If you manage to make a Royal Flush, you could be in for a big pay out!
Online Poker vs Baccarat
Online poker in Vietnam is extremely popular, as is the casino classic baccarat. But they're two very different games.
Online poker and baccarat both use decks of cards, and are widely available at the best online casinos in Vietnam. You can also play both games for very high stakes. However, that's more or less where the similarities end.
Baccarat is a quick-fire game which is based on chance. There are ways to beat the house – for instance, Phil Ivey's US$10.2 million baccarat win in London, which led to an edge-sorting case. But the house generally has the edge, as it does with other classic casino games like roulette and blackjack.
Online Texas Hold'em poker in Vietnam is not purely based on luck – there is a large degree of skill and strategy as well. This is proven by the consistent results of the world's finest players such as Phil Ivey and Daniel Negreanu.
If you're playing a Texas Hold'em poker tournament in Vietnam, you'll pay a small percentage – known as 'rake' – to the house. But the rest of your entry fee will be added to the prize pool, which one or more players will win. This separates online poker in Vietnam from many other games, because at least one player is guaranteed to make a profit.
If you're looking for a classic casino game which you can play without exerting too much energy, baccarat could be ideal. But if you want to test yourself against other players and compete in a strategy-based game, online poker holds much more appeal.
Playing Poker Online in Vietnam: Poker Rules
If you don't know the Texas Hold'em rules for online poker, you might be a bit intimidated. You shouldn't be, though – it's all pretty straightforward.
When you sit at the table for Texas Hold'em poker online you'll be dealt two cards which nobody can see except you. These are your hole cards. After several rounds of betting, five community cards will be revealed, which are shared by all players. Your goal is to create the best five-card hand possible – or pretend that you have!
The betting rounds are where you get a chance to make other players fold, or build the pot and entice them in. If you have a strong hand, you want them to call. If you're bluffing, you want them to fold. The more you play, the better you'll understand when to take your chances and when to simply fold your hand.
Pot Limit Omaha has similar rules with a couple of major differences. Firstly, you're dealt four hole cards instead of two, but can still only use two of them. Secondly, the maximum bet at any time is the pot. This is in contrast to the usual no limit rules associated with Texas Hold'em.
There are plenty of other types of poker which you can play against real people, and others where you take on the casino's live dealer or a machine. For games like pai gow poker and video poker, the rules differ, but the main thing you need is an understanding of Texas Hold'em hand rankings. Once you've nailed that, you're in a strong position.
Should I Play Poker Online for Free or Real Money?
It's tempting to play free online poker in Vietnam – but you should proceed with caution.
The main problem with free online poker is that it's quite different to real money poker. Players are less experienced and more willing to call big bets with marginal holdings. This can lead to you making a huge pile of chips really quickly. That's all fine – but if you think it's going to be the same at a real money table, you may be disappointed at what you find.
Many real money online poker players in Vietnam have years of experience, and may even be running software which aids their decision-making process. With real money on the line, everybody brings their A-game.
Free online poker is a fantastic tool for learning the basic rules of online Texas Hold'em poker in Vietnam. Just remember that the players at a real money table are much more likely to know what they're doing.
Having said that, you will come across some players who play for real money and are very poor at the game. And this gives you a great chance to make easy money. Sign up to our top Vietnamese online poker site below to start playing online poker for real money:
Banking Options at the Best Online Poker Sites in Vietnam
When you're ready to play online poker in Vietnam, the last thing you want to do is have to endure endless checks just to deposit a few dong. When our experts review an online casino or poker site, we make sure that the process of depositing and withdrawing is fast and simple.
We favour betting sites which offer e-wallets such as Skrill, MoMo, ViettelPay, and ZaloPay. Local players prefer these because they're not directly related to your bank account, making payments harder to trace. Plus, we like sites which allow you to pay and play using Vietnamese dong (VND), which helps avoid any conversion fees.
Online Poker in Vietnam: Legislation
Many players believe gambling is illegal in Vietnam, but that's not the case. In fact, you'll find several land-based casinos in Vietnam – they're just aimed at foreign tourists.
There are thousands of online poker sites for players in Vietnam, and Asiabet has reviewed all the best ones. Our reviews are specially targeted at players based in Vietnam. So, when you make a real money deposit at an online casino in Vietnam we've reviewed, you know you're playing at a trusted site.
Get a Big Casino Bonus for an Online Game of Poker in Vietnam!
That's all there is to know about playing poker online in Vietnam. Now it's time for you to give it a go yourself. Sign up at any of the best Vietnamese online poker sites at Asiabet and join the party!
Frequently Asked Questions
Q.
Is online poker legal in Vietnam?
A.
Gambling is not completely illegal in Vietnam, and there are many opportunities for local residents to play poker online.
Q.
Where can I play online poker in Vietnam?
A.
Play online poker in Vietnam via any of our pre-approved online betting sites at AsiaBet.
Q.
Where can I play poker live in Vietnam?
A.
There are several casinos in Vietnam where foreign tourists can take part in live dealer poker games. For players based in Vietnam who wish to enjoy poker live games against a dealer, the safest option is to join a reputable online casino.