Cambodian Sports Betting | Top Sites and Guide
If you're looking for sports betting in Cambodia, you're in the right place. Our established team of sports betting experts are here to share their secrets with you. Read on to learn all about the best sites for online betting in Cambodia. We'll show you:
How to create an online betting account
Which sites have the best odds on football, rugby and more
Where to snag the biggest bonuses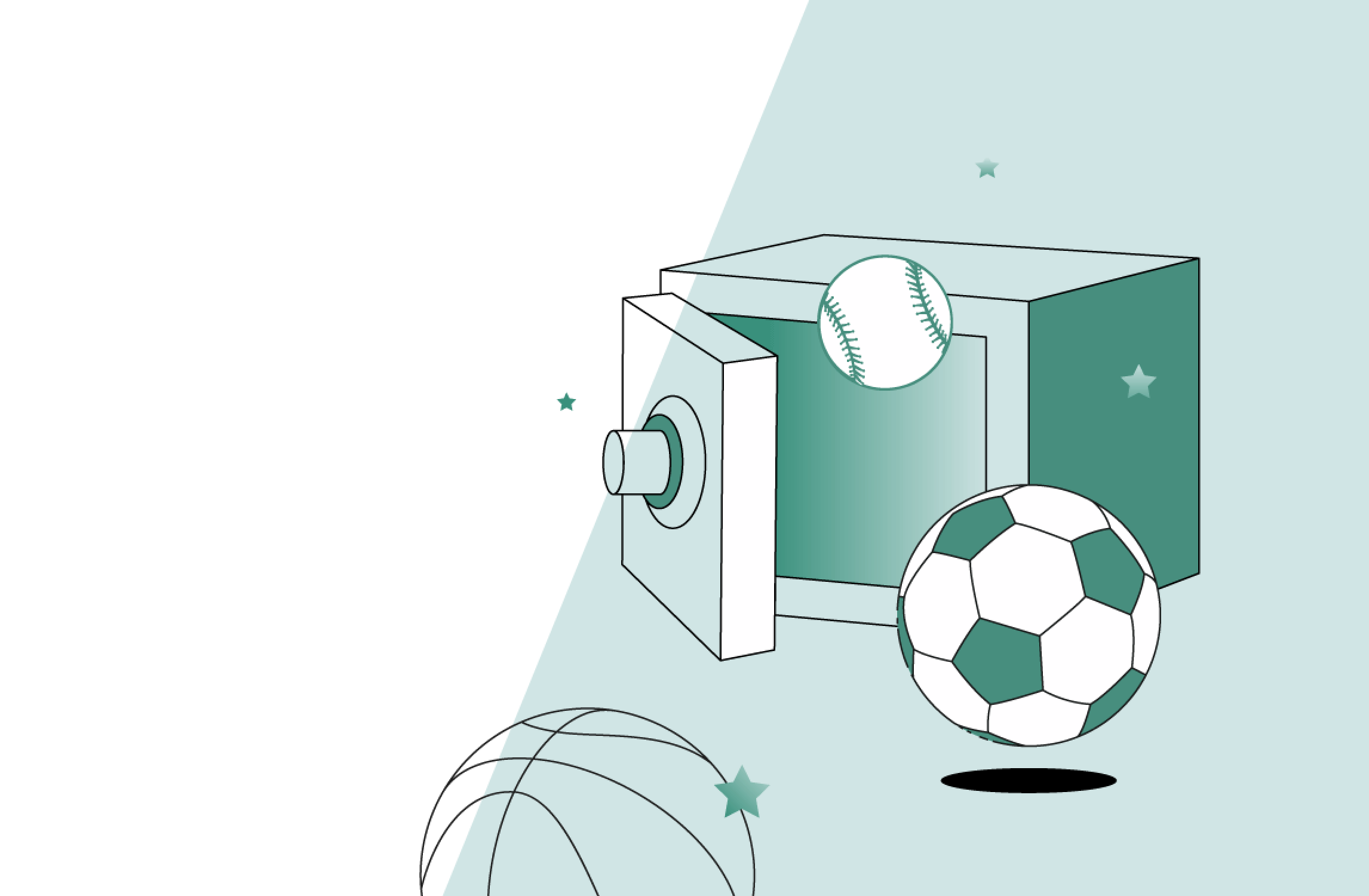 Best Sports Betting Sites November 26, 2023
Is Online Betting Legal in Cambodia?
Online gambling is legal in Cambodia, as is visiting any of the 75+ brick-and-mortar casinos in the country. Tourists can enjoy all of these facilities legally and easily. If you're a local, the rules are a bit different.
From our experience, online sports betting in Cambodia is not very problematic. The fact that tourists and foreigners can gamble at will makes it very difficult for the authorities to figure out where online gambling activity is coming from. It's no surprise that many Cambodian players frequently place bets online.
Cambodia has a rich history of gambling. In fact, you can even bet on when it will rain in a local game known as chak teuk phliang!
How We Rate the Best Cambodia Betting Sites
Because Cambodia and gambling go hand in hand, there are tonnes of options for you if you're looking for sports betting in Cambodia. But how do you know which sites to trust?
Luckily, we've done the research for you. Our crack team of experts have decades of experience in the sportsbook and casino industries. Specifically, we focus on online sports betting in Cambodia. So, unlike generic reviews, you know that you can enjoy our sites while living in Cambodia.
Our team follow a set routine when we review each Cambodia sportsbetting site. Here's a breakdown of our process:
Secure and Trustworthy Sites
Nothing is more important to us than keeping your funds safe. We perform a deep inspection of every single sports betting site in Cambodia which we review.
Some might be satisfied when they see a sports betting site has a valid gambling licence, but that's not enough for us. We'll run a background check which informs us if the company has a shady background. We combine this with player reviews and several other checks to paint a full picture of the bookmakers. If we like what we see, we'll post our Cambodian sportsbook review online.
A Huge Selection of Sports and Markets
We already mentioned some of the unique kinds of betting you'll find in Cambodia – like betting on rainfall – which shows you that Cambodian players have a real appetite for interesting bets. Because of this, we'll always rank Cambodian betting sites higher up our rankings if they cover a wide number of sports.
We'll place some real money wagers on sports to check out the types of markets you'll find, whether that's an Asian handicap bet, under/over, or outright winner.
Wide Range of Betting Types
There are many different ways to place bets at online sports betting sites in Cambodia, including pre-match and in-play wagers. In-play bets allow you to bet on the action as it happens, which is great fun if you're watching the match live.
Some sites only have a limited selection of markets for each match, while others boast hundreds of options. We favour Cambodian betting sites with a wide array of different markets to help keep things fresh.
Best Sports Betting Odds in Cambodia
One of the fundamental aspects of any Cambodian betting site is its odds. Our experts hunt down online gambling sites in Cambodia which consistently deliver the most competitive odds. This ensures you're not short-changed when you back a winner.
Online Football Betting in Cambodia
Whether you speak English, German or Khmer, football is a massively popular sport all over the world. Watch the Angkor Warriors in the latest World Cup qualifier or check out the likes of Phnom Penh Crown in the C-League, and you'll see the passion for football in this country is endless.
There are plenty of different football leagues and competitions to bet on, whether you're placing your real money wager pre-match or in-play.
Here are some of the football competitions you can place bets on in Cambodia:
C-League: Place wagers on Cambodia's local league, such as the season's winner or individual match betting. This could cover anything from the first goal scorer to correct score and number of corners.
English Premier League (EPL): Bet on top teams like Manchester United, Liverpool and Manchester City in one of the world's most popular and competitive leagues. Combine bets on multiple matches in an accumulator for a chance to win big from a small bet.
World Cup: Held every four years, the World Cup is the biggest competition in football. With just a handful of games taking place in the finals, it's a great opportunity to back a dark horse as the competition's top scorer.
Euros: Also taking place once every four years, the Euros are like a mini World Cup but only for European nations. Just like the World Cup, teams only need to win a few games in the finals to become champions. Outsiders like Denmark (1992) and Greece (2004) have emerged as surprise winners – so don't be afraid to bet on a nation who aren't favourites.
Once you've had your fill of football bets, you can place a wager on basketball, cricket, rugby, and any number of alternative sports.
Cambodia Betting Bonuses, Free Bets and Promos
We mentioned earlier that online sports betting in Cambodia is legal for tourists, which means there are plenty of sites catering to those of you based in Cambodia. You should have no problems signing up at any of our approved Cambodian betting sites. And, when you do sign up, you'll usually be in for a treat.
The vast majority of sports betting sites in Cambodia will reward you with a juicy welcome bonus package which can include a no deposit bonus to get you started, followed by a percentage-based deposit bonus when you top up using real funds.
As well as this, regular customers at the top Cambodian betting sites will be treated to freebies on an ongoing basis. For instance, you may be entitled to a free bet. Or you might enter a competition where you could win tickets to a live event.
To get an idea of what we're talking about, join the Cambodian sports betting site below to access a bumper welcome bonus:
Top Banking Methods at Cambodia Betting Sites
Making easy deposits is an important part of any Cambodian betting site. It makes the experience much more enjoyable for you. And, in some circumstances, a quick deposit can be the difference between getting your bet in on time and missing out.
Our experts make real money deposits at every Cambodian sports betting site we review. Often, the payment methods will include credit and debit cards. But we'll give higher rankings to sites which offer Amazon pre-paid vouchers, cryptocurrency, and e-Wallets like TrueMoney, Ly Hour Pay Pro, Pi Pay, and Pay&Go. These methods make it easier to top up your funds quickly, without necessarily linking your personal details to the payment. It's ideal for players in Cambodia.
How to Place Bets at An Online Sportsbook in Cambodia
If you're an online betting rookie, we have good news – there's really not much to it. Follow our three-step guide and you'll be making real money wagers in no time!
Select a Site: Choose any of the Cambodian betting sites reviewed by Asiabet.
Enter Your Details: Fill in your name, email address and payment details.
Place Your Bets: Make real money bets using your funds, then enjoy the action!
Most Popular Sports at Cambodia Betting Sites
There are plenty of sports fans in Cambodia, which means the best Cambodian betting sites are packed with various markets and sports. If you can't decide where to start, try any of these popular choices:
Football (Soccer): Wherever you go in Cambodia, the fans' appetite for football is huge. This is reflected in the wide number of cups and leagues which are included at the top sports betting sites in Cambodia. Bet on the English Premier League (EPL), C-League and others.
Cricket: Easily place wagers on all types of international cricket competitions like the ICC Cricket World Cup and Indian Cricket League (ICL), plus a few which are closer to home.
Basketball: NBA markets can be seen at most Cambodian betting sites, but you'll also spot action on the Cambodian national basketball team and the CBL.
Kun Khmer (Pradal Serey): If you're in the mood for adrenaline-fueled action, log in and place your bets on Kun Khmer. Literally translating as 'free fighting', this unique sport sees competitors bring their kickboxing skills to a six-metre boxing ring for five rounds.
E-Sports: Although it's not a traditional sport like Kun Khmer, e-sports is increasingly available at the best online sports betting sites in Cambodia. Place real money wagers on video game experts as they lock horns, then watch the action via live stream!
Bet at the Top Online Bookmakers in Cambodia
Now that you're up to speed, it's time for you to check out the top sports betting sites in Cambodia first-hand. Choose from any of our expert-approved Cambodian betting sites and scoop a huge welcome bonus right now!
Frequently Asked Questions
Q.
Is online gambling legal in Cambodia?
A.
Online gambling is 100% legal in Cambodia for tourists and foreigners, which makes it easy to place real money bets online.
Q.
Can I claim a bonus from Cambodia Sportsbetting Sites?
A.
All of the top Cambodia betting sites will offer new customers special promotions including bonuses and free bets.
Q.
Can I place live bets with online bookmakers in Cambodia?
A.
Live, in-play betting is common at the best sports betting sites in Cambodia.