Sri Lankan Sports Betting Online | Top Sites and Guide
Online betting in Sri Lanka is simple when you follow our expert guide. We'll show you the best places to place real money bets, how to set up your account, and explore the most popular betting markets in Sri Lanka.
Our expert guide covers:
The best online sports betting sites in Sri Lanka
How to find the best welcome bonuses and special offers
What to look for when joining a Sri Lankan betting site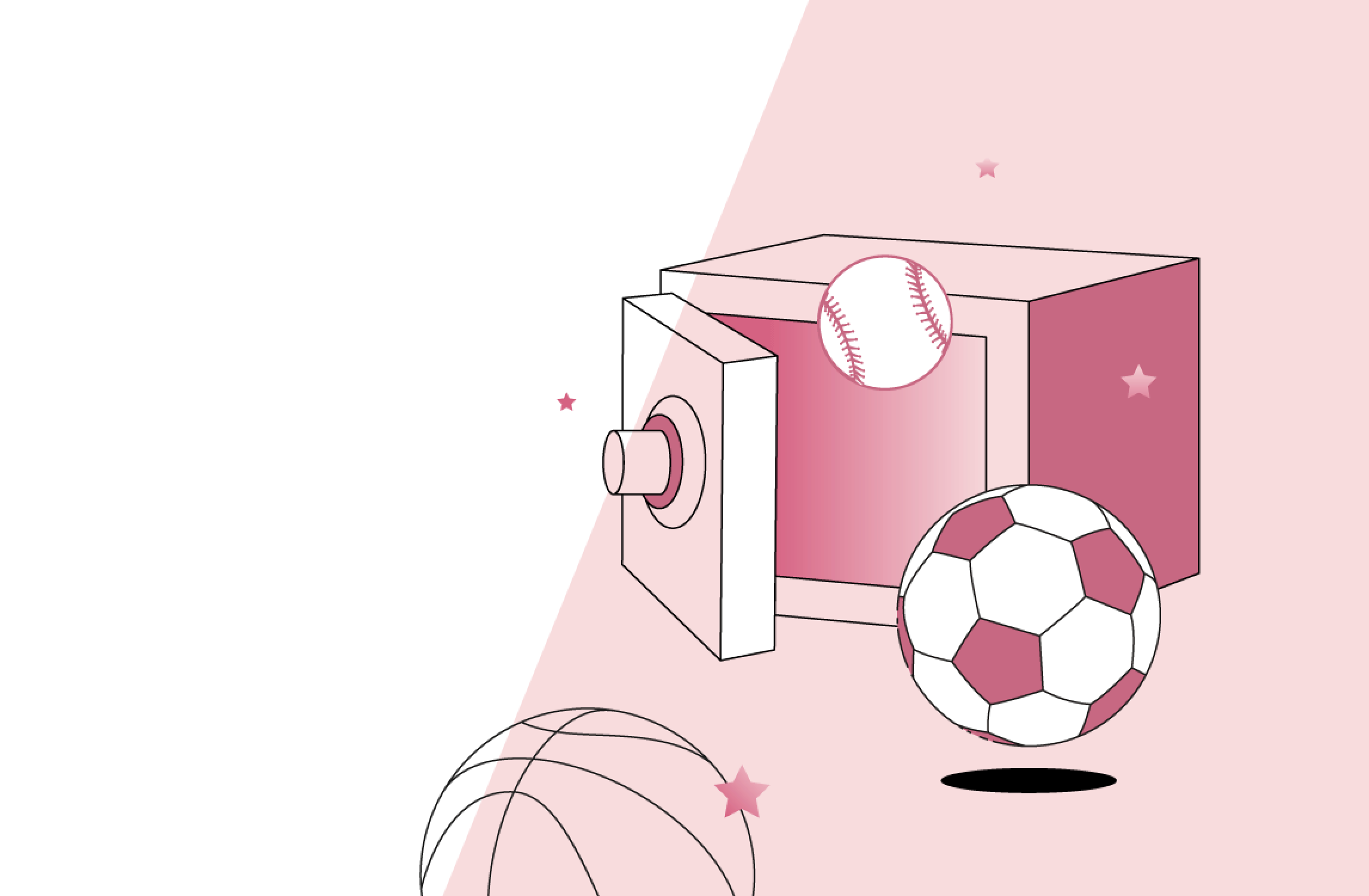 Best Sports Betting Sites August 30, 2023
Is Online Betting Legal in Sri Lanka?
Online betting in Sri Lanka is not as difficult as some would have you believe. Sri Lanka has long had a thriving gambling scene, with regulation only being introduced in 2010.
If you visited Sri Lanka before that, you'd see plenty of flashing, neon lights from brick-and-mortar casinos. That appetite for betting hasn't gone away, which is why local casinos can afford the $2.2 million annual charge from the government to keep their doors open.
However, many locals hate the fact that a lot of real-life casinos charge an entry fee of around $50. It's a costly fee for the US, let alone Sri Lanka. And the fact that it's only payable by citizens of Sri Lanka leaves a bitter taste.
It's very clear to see why lots of players in Sri Lanka are turning to online gambling sites. There is no entry fee, a much wider choice of games and sports, and you can enjoy it all from the comfort of your home!
How We Rate the Best Online Betting Sites in Sri Lanka
Our expert review team know online Sri Lanka sports betting sites inside out. For decades, we've played at both online bookmakers in Sri Lanka and brick-and-mortar facilities.
When we review an online Sri Lankan sports betting site, we'll follow a strict process to give it an accurate ranking. Our process has been honed over many years and takes many things into account, ranging from playability to customer service. Our experts are players themselves. This passion is combined with industry expertise and the result is the most complete online sports betting reviews you'll find in Sri Lanka.
Here are some of the things we look for when reviewing Sri Lankan sports betting sites:
Secure and Trustworthy Sites
What's the point of winning big if the site won't pay out? Our experts make safety a priority so you'll never have to deal with that kind of situation. If we publish a Sri Lankan sports betting review on Asiabet you can be 100% sure it's trustworthy.
We ensure that each bookmaker is safe for players in Sri Lanka specifically. We'll investigate the history of the site, check each term and condition for anything suspicious, and report back to you in our reviews.
A Mega Selection of Sports and Markets
The more variety there is, the more customers can be included in a single site. Our experts appreciate Sri Lankan sports betting sites which make it easy for you to place bets on a wide range of sports, from cricket and rugby to football and volleyball. And we'll also keep an eye out for niche markets which offer something a bit different.
Wide Range of Betting Types
One of the standout features our experts look for is live betting. This type of bet allows you to place wagers in-play and is a popular choice with players who bet on mobile. But we'll also take an in-depth look at individual sports. If the selection of markets is larger than usual, the bookmakers will be bumped up our ranking system.
Best Sports Betting Odds in Sri Lanka
There are many important factors when reviewing online sports betting sites in Sri Lanka but odds are always at the forefront. Every time you back a winner, odds are relevant. The best sports betting sites in Sri Lanka deliver consistently good odds. This means you can rely on them, which is ideal for in-play betting.
Online Cricket Betting in Sri Lanka
Cricket betting is popular in many Asian territories, and Sri Lanka is no exception. The Sri Lankan national cricket team holds a particularly special place in many locals' hearts, having risen from underdog status to capture the ICC Cricket World Cup in 1996.
The Sri Lankan Premier League (SLPL), which eventually became the Super 4's T20, is an example of the wealth of talent in Sri Lanka. Although it has ceased to exist, betting sites cover local competitions as well as international ones. That includes the Indian Premier League (IPL) and ICC trophies such as the World Cup, Champions Trophy and T20 World Cup – all of which Sri Lanka won between 1996 and 2014.
Not only can you make real money wagers on plenty of different competitions, but on all types of markets, too. You can place Asian handicap bets on cricket, gamble on the outright winner, or the top batsman among many other markets.
Live Sports Streaming from Sri Lanka
Patterns in online betting in Sri Lanka are always developing, and one of the latest is related to live sports streaming. Some of the top Sri Lankan sports betting sites will allow you to watch a live stream of the match once you place a qualifying bet. For example, you might make a small wager on an international cricket match between Sri Lanka and India, and you can then catch the game live right there on the betting site.
Live streaming is an excellent feature. It can save you money, as you won't need a subscription to a sports channel. And it makes your bets much more exciting when you can see all the action unfolding before you.
Betting Apps in Sri Lanka
Many of the best Sri Lankan sports betting sites have a killer app. If you're a frequent customer, it may benefit you to download a free app for quick access. It's particularly useful if you enjoy placing in-play bets on live games. The odds change frequently when betting in-play, so having an app which you can open in just a couple of taps is highly convenient.
Sports Betting Bonuses and Free Bets
One of the major advantages of Sri Lankan sports betting sites over brick-and-mortar alternatives is the massive selection of bonuses. When you first join a top online sports betting site in Sri Lanka, you'll usually receive a big welcome package. This can often include a hefty deposit bonus.
However, not all welcome bonuses are easy to unlock. Our experts examine the terms and conditions for wagering requirements and excluded games. If the terms are generous, the sports betting site will be boosted up our rankings.
You can also pick up special offers as an existing customer. For example, you may be given a free bet. This means you stand to win money with zero risk. It's one of the reasons betting online in Sri Lanka is so beneficial.
If you'd like to get your hands on a welcome bonus right now, sign up to our number one Sri Lankan sports betting site below:
Sri Lanka Betting: Top Banking Methods
Making a deposit at a Sri Lankan sports betting site isn't difficult. In fact, most sites are increasingly adding options which make it even more simple. For some time, credit and debit cards like Visa and Mastercard have been accepted. But you're now likely to also find Amazon pre-paid vouchers, cryptocurrency, and e-wallets like eZ Cash, mCash, Vardhana Virtual Wallet and FriMi.
The great thing about e-wallets and cryptocurrencies is that they are electronic payment methods which allow you to withdraw funds very quickly. Plus, they let players stay anonymous. For many players this is an exciting perk, as it gives them peace of mind when placing real money bets in Sri Lanka.
How to Make a Bet Online in Sri Lanka
Online betting in Sri Lanka is easy, even if you're a beginner. Just follow a few simple steps:
Sign Up to a Sports Betting Site: Take your pick from any betting site approved by Asiabet.
Add Details & Deposit: Fill in some simple details then make a real money deposit.
Place a Bet: Select any market on any sport and place a real money wager.
The Best Sports to Bet On
There are tonnes of different sports to bet on at Sri Lankan online bookmakers. If you're new to betting, you might not know where to start. If that's the case, try any of these popular options:
Cricket: Cricket is a huge sport in Sri Lanka with many passionate fans. You can easily place bets on local and international competitions from the vast majority of Sri Lankan betting sites.
Rugby: Place real money wagers on exciting rugby action from around the globe. Bet on the Sri Lanka Rugby Championship, Super League, Six Nations, World Cup and so on.
Football: From the English Premier League (EPL) and Spanish La Liga to the mighty UEFA Champions League, there is no end to the number of football cups and competitions you can bet on at Sri Lankan betting sites. For something closer to home, most sites will also offer markets on the Sri Lanka Champions League.
Volleyball:This fast-paced sport is a common fixture at Sri Lankan sports betting sites. You'll find hundreds of markets on the FIVB Volleyball World League and a host of alternatives.
E-Sport: Moving from a fringe sport to the mainstream over the last couple of years, e-sports is now big business. Many Sri Lankan sports betting sites offer markets on Dota 2, Fortnite, and much more.
You can easily place bets on all of these sports and many more at any of our recommended sports betting sites in Sri Lanka. Sign up today and join the fun!
Join the Top Sri Lankan Sport Betting Sites in Minutes!
And that's all there is to know. Now that you're a Sri Lankan betting site expert, put your skills to good use by joining one of our top sports betting sites – and grab a huge welcome bonus in the process!
Frequently Asked Questions
Q.
In which countries is cricket betting legal?
A.
Betting on cricket is legal in hundreds of countries. Betting online in Sri Lanka and other Asian countries is common. Until 2010 cricket betting was especially popular in Sri Lanka and there is still a strong demand for it.
Q.
Can I claim free bets at Sri Lankan sports betting sites?
A.
Yes. When you join an online sportsbook directory in Sri Lanka you'll usually earn a big welcome bonus which may include a no deposit bonus and free bets.