Online Betting in Singapore | Top Sites and Guide
Looking to place bets on your favorite sports online? Our experts bring you an updated list of the best online sports betting sites available to punters in Singapore.
All our recommended sportsbooks offer top betting promos and all the most popular sports markets worldwide. Sign up today to claim a big sports betting bonus or read this guide to find out how to place bets online in minutes.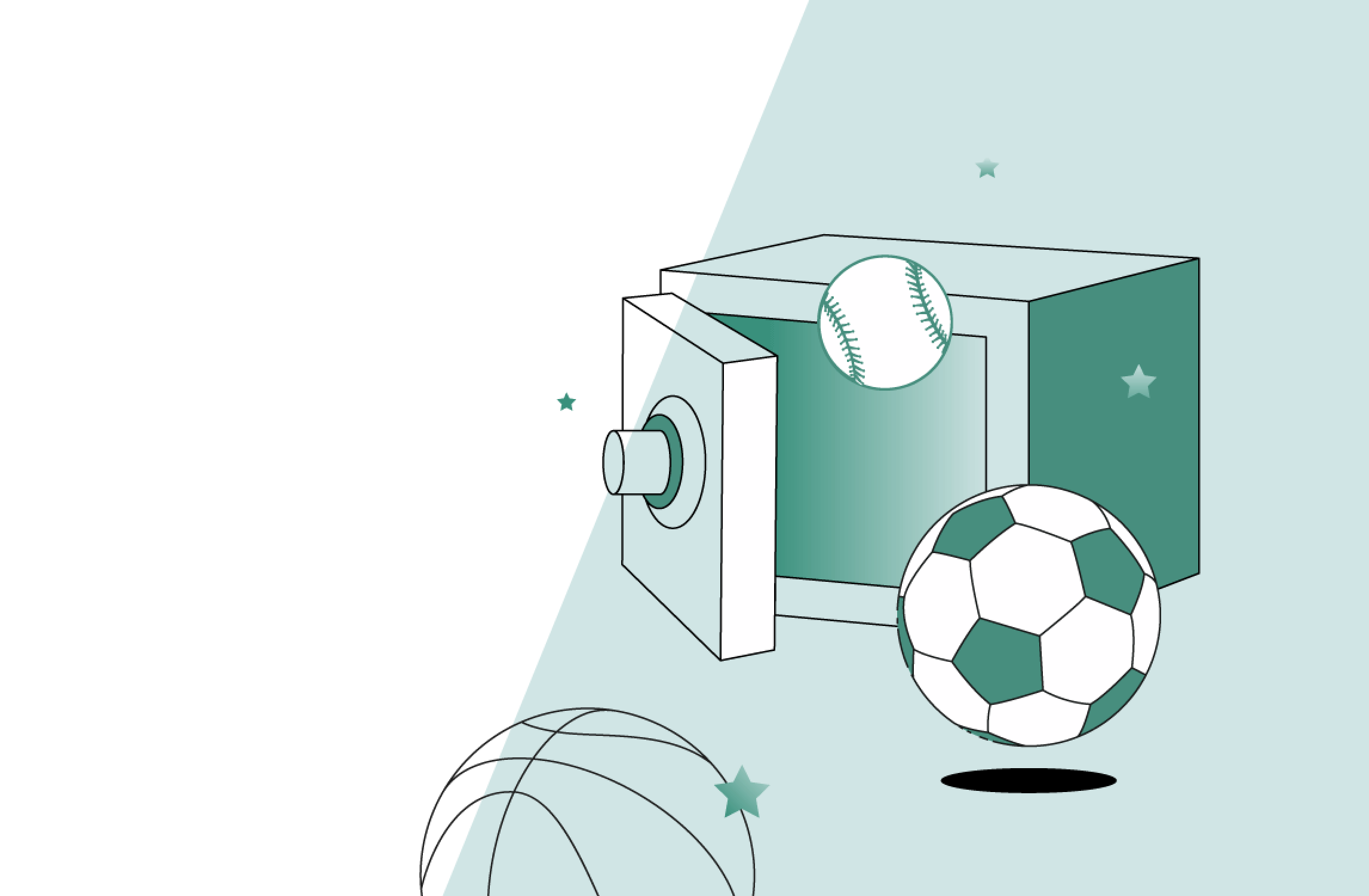 Best Sports Betting Sites August 31, 2023
Is Singapore Online Sports Betting Legal?
There are many different laws that regulate gambling in Singapore. These include the Betting Act and the Common Gaming Houses Act both which were drafted before the internet existed. In 2010, parliament amended the Casino Control Act, but did not specifically mention online gambling or betting.
This has created a unique situation. If someone were to travel abroad and make a bet in a local bookmaker overseas, this would obviously be legal. So, if I use that same bookmaker's website is that legal too? Because there is no specific mention of this in our country's laws, this question remains something of a grey area.
So, what exactly do our laws say about online betting in Singapore? The truth, as addressed by the Singapore Business Review, is not much. Certain elements of our laws have been used against businesses (for example: internet gambling cafés). However, no player has ever been arrested or fined for betting online in Singapore when using legal online bookies from the UK, Philippines or any other overseas jurisdiction. Also, the way online deposits and payouts work, no one will ever know what your money is being used for.
Online Betting Odds, Bonuses and Promotions
In Singapore we have only a single government approved bookmaker. This is Singapore Pools which offers betting on football and Formula 1 racing. Although they are popular, their odds leave a lot to be desired. At the time I'm writing this article, they have odds on a football match between Getafe and Valancia of Home 4.10 Draw 3.60 Away 1.65. For the same match I can find Getafe 5.00 Draw 3.85 Valencia 1.78 using internet betting sites.
As I will explain in this article, this is not an isolated case. It doesn't matter if we are looking at S.League, English Premier League, La Liga, Serie A, Bundesliga, or any other football league – the best online bookies have better odds.
Another great feature of online betting is that most websites offer some form of sign-up incentive such as a sign-up bonus. In exchange for taking this free money, you agree to wager your deposit + bonus a number of times prior to cashing out. If you don't agree then this is okay. You are not forced to take the bonus.
It is wise to have accounts at each of the sites that support Singapore dollars listed on this page. This will allow you to "shop the odds" and bet at whichever has the best for each match. It will also enable you to take advantage of the unique bonuses and promotions available at both sportsbooks and online casinos in Singapore.
Betting Sites Accepting Singapore Dollar (SGD)
When betting online it is important to choose a website that is well regulated and that supports Singapore dollar (SGD). The websites below meet the requirements and are among the most respected in the gambling industry. Previously, players in Singapore could use hundreds of online betting sites. However, with recent regulatory changes, our options are now more limited. Despite this, for players in Singapore, sports betting online is the best option by far and the sites that we have listed above are currently the top choices. The supported local deposit options have both English and Chinese languages available and offer good odds on a huge number of markets.
How to Deposit on Betting Sites and Get Paid
An account with a foreign bookie works very similarly to those offered by Singapore Pools. With online bookies you however only need to be age 18, as opposed to 21 with SG Pools. You can open an account in minutes just by filling out a simple form on the website's registration page. The part that is the same is that you need an account balance to bet.
While we once had access to Skrill, Neteller and other ewallet services, now our options for funding an account are more restricted. However, there are still plenty of easy to use choices. The most popular way to deposit online is still credit and debit cards. These can be used at every site that currently takes Singapore players. Visa, Mastercard and American Express cards all work. Unionpay has more limited support but can still be used at a select number of Singapore sportsbooks.
Another option that is becoming more and more popular is Bitcoin. While other cryptocurrencies such as Litecoin, Dogecoin and Ethereum can also be used, Bitcoin is still the market leader by a long shot and is accepted by nearly all betting sites that take Singapore users.
Webmoney, OKPay, Payeer and Perfect Money are also options though you will have much more success using a credit or debit card or Bitcoins.
Singapore Sports and Leagues Covered
As I said in the introduction to this article, at SG Pools it is only possible to bet on football and Formula 1. So immediately we can see the obvious benefit of using foreign bookmakers for online betting from Singapore – namely they offer odds on way more sports and markets. These include tennis, badminton, basketball, volleyball, golf, darts, snooker, cricket, hockey and baseball to name but a few. As you can see, using Singapore Pools for sports results betting can be extremely limited if you are a more diverse sports fan. That being said, football is the most bet on sport in Singapore, so I will conclude this article by focusing on that.
Football Betting Markets
Both SG Pools and online sportsbooks offer a variety of football betting markets. To run through them quickly here are the details.
1X2 – This is a regulation time 3-way market where you can bet the home team, away team or draw.
1/2 Goal – This is a 2-way market where draw is not an option. One team will be listed as +0.5 or +1.5. If you bet that team, at the end of regulation add 0.5 or 1.5 goals to their score to decide if you are a winner. If you instead had bet the other team at -0.5 or -1.5 at the end of regulation you deduct 0.5 or 1.5 goals from their score to determine if you are a winner.
Half / Full Time Double – In this wager, twice you select home, draw or away. Once for the first half and once for the full game. So, you might select draw/home, or home/home or away/draw or any other combination. The ones less likely to occur such as home/away and away/home often have big odds.
Pick the Score – This is a multi-way market where you wager what the exact final score will be. This also offers big payouts relative to stake.
Total Goals – This is a wager how many goals will be scored in the match.
First Scorer – This is a wager on which player will score the first goal.
Last Scorer – This is a wager on which player will score the last goal.
Team to Score First Goal – This is a wager on which team will score the first goal.
Half Time 1X2 – This is the same 1X2 but is for half time only.
Half Time PTS – This is the same as pick the score but is for half time only.
Total Goals: Over Under – The bookmaker lists a prediction for how many goals both teams will score combined. You make a wager on if it will go over or under this total.
Handicap 1X2 – This is called European Handicap when betting online. It is a 3-way market that adds a handicap. It is similar to 1/2 Goal betting but here draw is an option. For example, if you bet Draw -1 to win the home team needs to win by 1 goal. If you bet home team -1 they need to win by 2 or more. If you bet away +1 they win if the final score is a draw or they win outright.
Championship – This is a long-term wager on which team will win the championship. It is available for all the different leagues and tournaments. You can bet this before the season or tournament even starts, or later in the season at different odds.
While all the above wagering options are available as Singapore Pools predictions, they are also available online at better odds. Without getting too advanced, bookmakers offer odds in order to make a profit. If a wager is 50% likely to win fair odds are risk $1 to win $1 (odds 2.00). To make a profit the bookmaker offers risk $1 to win less than $1.
At SG Pools 1X2 odds are priced in such a way SG Pools stands to average 11% to 12% profit on the total volume of wagers they accept. At Intertops 1X2 odds are set in such a way that Intertops stands to profit 4% to 5% of the total amount wagered. This higher commission charged by Singapore Pools is why it's almost always better to use online betting sites for making bets on football.
When you bet online, using multiple sites is possible. A recreational player who shops the odds can reduce the bookies edge on 1X2 bets to 1%-2%. Obviously making bets with a 2% commission is going to be far more profitable than choosing the 11+% commission charged by SG Pools. This is extremely easy to do, especially if you use Bitcoin for fast deposits and withdrawals.
Asian Handicap Betting
With Singapore Pools, predictions are a bit more limited. The major football betting market missing from SG Pools is Asian handicap. They do have a 1/2 Goal market, but this often uses a 1.5 goal handicap. The result is one team is always a large favorite (you have to stake a lot to win a little) and the other an underdog (you can win a lot for a small stake).
At online bookies many different Asian handicaps are available including ones that are close to even money wagers and ones that can push (tie). If you bet a handicap of -1 and the team wins by exactly 1 it is a tie (all bets refunded). Also, Asian handicap can use a handicap of 0.25 which means half the stake is bet at 0 (no spread) and the other half at 0.5. They can also use 0.75 which means half the stake is bet at 0.5 and the other half at 1.
The obvious reason this is not offered at SG Pools is this is the form of football betting where the bookmaker has the lowest advantage. At Intertops the Asian handicap odds are priced in such a way they stand to make average profit of around 2%. This is a lot lower than the 4% to 5% they make with 1X2. By using multiple bookmakers to shop Asian handicap odds it, is possible for a recreational player to negate the entire house advantage. Betting with true fair odds obviously provides the best chance of creating a winning gambling run.
Accumulators
Another form of wagering popular on the internet is accumulators. This is simply combining multiple wagers into a single bet. You can do two bets called a double, three bets called a treble, or 4-fold, 5-fold, etc. and at some sites all the way to 25-fold accumulators.
While the big accumulators are tough to win these can provide large payouts relative to stake. Putting 9 random selections from 1X2 markets in a 9-fold accumulator often pays over 30,000-to-1. Unlike SG Pools where the minimum bet is $25, with foreign bookmakers you can bet any amount as there is no minimum wager size at most sites. You can even do a 20+ team accumulator for a chance to win $1 million or more on a $1 bet.
Leagues Covered and Other Markets
The best Singapore sportsbooks offer football odds for matches held all over the world. This includes all the major European leagues such as Premier League, La Liga, Serie A, Bundesliga and Ligue 1 and competitions such as Euros and World Cup. They also have Asian leagues including S.League from Singapore, J-League from Japan, and Super League, Jia League, Yi League and FA Cup from China and leagues from Thailand, Indonesia, Vietnam, Malaysia, etc. In fact, pretty much every football league from every country is covered.
Do keep in mind that while you can bet at Singapore Pools on sports results, there are also more markets at online bookmakers. Some of the additional ones include scorecast, draw no bet, bookings, total corners and prop bets such as which goal keeper will touch the ball last.
While I could cover much more about the reasons to choose foreign betting sites over SG Pools when it comes to Singapore sports betting, I will just leave it by saying to try out the websites listed on this page. If you have any questions on how a specific bet works – most websites have live chat support. The few that don't have phone and/or email support available on demand. The support departments can help with any questions you have about wagering, depositing or getting paid.
Legacy Content
Note: The content below here is from 2015. The landscape of online betting in Singapore has shifted rapidly and looks very differently now to how it did at that time. The content is for educational purposes.
In the Philippines the equivalent to SG Pools is Mega Sports World. It is owned by the publicly traded company Asian Logic which also owns Dafabet. The other websites are licensed in the United Kingdom by the well-respected UK Gambling Commission.
In short, these betting websites are just as safe and well regulated as Singapore Pools. The major difference is SG Pools only services Singapore, where as sites from other countries such as the UK and Philippines are global. These sites operate in dozens of languages including English and Chinese and, in many currencies, including Singapore dollar (SGD).
Old Deposit Options
The most popular way to deposit and get paid for Singapore punters is www.skrill.com. This is an e-wallet similar to PayPal that supports 41 currencies including SGD. For all intents and purposes, it is essentially the same as an online bank account.
To start you need to add money to your Skrill account. They accept VISA credit and debit cards as well as direct online banking debit from major banks such as DBS, UOB, OCBC, Citibank and BNU via Singapore's payment gateway eNets. Once your Skrill account is funded you can deposit that money to any betting site you have an account with.
When you want to take money out of a betting account you can request a Skrill payout. In a matter of hours the money is removed from your account balance and is made available in your Skrill account. You can then store a Skrill balance for later use, deposit to another site, or cash out of Skrill via wire transfer or paper cheque.
Not only is Skrill convenient but it also offers full privacy and security. Their service is used for many purposes besides gambling. It is used by webmasters, freelancers, online sellers, forex and gaming websites, and to transfer money between friends. If anyone viewed your bank statement, they would only see payments to and from Skrill as opposed to a gambling site.
One small downside is it costs 0.9% to upload money to Skrill via eNets. Sending money to websites and getting paid from them is however free. Serious punters who win and use multiple internet bookies rarely pay much in fees because they just move money in and out with Skrill. They manage their bankroll well, cash out only the excess while storing a Skrill balance. The money stored is safe. Skrill is based in the United Kingdom and regulated by their government's Financial Service Authority (FSA). For recreational players, the better odds, bonuses and promotions found at foreign bookies more than offset the fees.