How to Use Skrill for Gambling in India
In this guide, our expert team will cover all aspects of how to use Skrill for gambling. We'll show you how to open an account, make deposits and withdrawals, and cover other important information you will need whilst gambling with Skrill.
If you want to know how to use Skrill at top online betting sites, keep reading below.
Show Me More
Show Me Less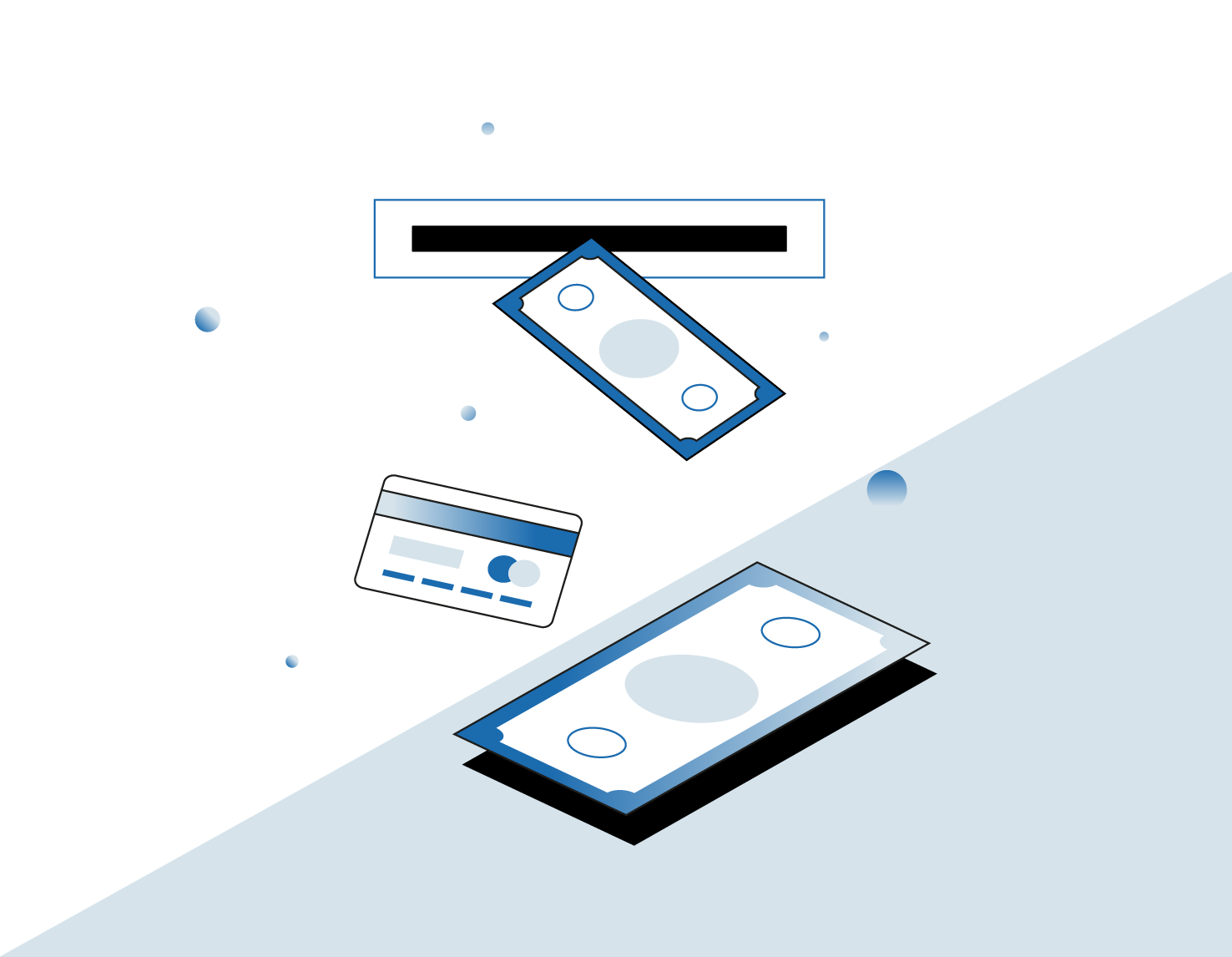 How to Deposit in Dafabet with Skrill in India
Step 1 – Open An Account at a Betting Site & Skrill
The first part of learning how to use Skrill for gambling is setting up your accounts. The video and step-by-step guide below use Dafabet as an example, but the process will be similar at any betting site.
01
Open Your Betting Account
To start, open an account at one of our recommended casinos or sports betting sites. As we said before, we'll be using Dafabet as the example for how this process works, however, the basics are the same no matter which of our sites you choose to join. First, choose your favourite site from the table above and click the 'Bet Now' button to go to the homepage.
From there, click the 'join now' button and you will be taken to a new page where you'll need to provide some personal details in order to create your account. This will include information like your name and phone number. Make sure everything is filled out correctly and confirm by clicking 'Create Account'.
Once you submit your sign-up information, click the 'Deposit Now' button, and you'll go to the cashier screen where you'll be able to choose from a number of different payment options.
Choose Skrill or Skrill Moneybookers from the list deposit methods and input the amount of money you would like to deposit into your account. When you're happy, click the deposit button.
At this point, you will be redirected to a Skrill page. Since you do not have an account yet, choose the sign-up option at the bottom of the form. Again, you'll be asked to provide basic information such as your name, address, and email address to create an account and it is important that all the information you add is accurate.
After you've added the information click the 'create account' button. Skrill will then send you an email where you click on a link to verify your account. Once this is done, your accounts are ready to use.
Step 2 – How to Deposit Money to Skrill in India
Now that you have a Skrill account, you can use it to make a deposit into your betting account. You can use different banking methods to do this. Here's how the process works:
When you've completed the signup process at both Skrill and your chosen gambling site, you can instantly add money to your account via a credit or debit card. Cards you can use to deposit to Skrill in India include Visa, Mastercard, American Express, and other international brands.
First, go to the cashier, select Skrill and enter the amount you want to deposit. Click the 'deposit' button to confirm and you will be taken to the Skrill page where you can log into your account.
Next, insert your card details, including the card number and expiration date. Then click the "Pay Now" button to transfer the funds to your betting account.
Choose 'gambling' because if you select 'non-gambling' Skrill could block you from depositing at online casinos and sports betting sites.
02
Deposit Using Another Payment Method
If you don't want to deposit using a debit or credit card, click on the Skrill Balance tab and then the "Proceed to My Account" button. Clicking on this will show you the full range of payment options available to you. These include direct bank transfers, UPI, transfers, and more.
Again, Skrill may ask you if your money is for 'gambling' or 'non-gambling' activities. Be sure to choose 'gambling' as Skrill could block you from depositing if you press 'non-gambling' instead.
03
Skrill Deposit Processing Times
Football betting is popular no matter where you are in the
Most deposits you make to Skrill will be processed instantly, except for bank transfers, which can take up to 5 days. Here's a full list of the processing times for deposits to Skrill:
Credit or Debit Card: Instant
Bitcoin: Instant
Bank Transfer: Up to 5 days
Paysafecard: Instant
Neteller: Instant
What if My Skrill Deposit is Blocked?
If you want to know how to place a bet with Skrill, it's important to be aware that deposits don't always work. Sometimes, even players who follow all the steps we listed above may see their Skrill deposit blocked.
This is usually done by the bank you were trying to deposit from. Banks and payment companies do this to comply with rules set out by the Reserve Bank of India (RBI).
Luckily the RBI isn't interested in individuals who try to make gambling deposits, just the banks and payment providers so if your deposit is blocked there's no need to worry. You can try other deposit methods to bypass the problem.
Use Another Deposit Option
The easiest solution to a Skrill gambling deposit being blocked is to try a different deposit option and see if that works. You can try a different credit or debit card in your Skrill account or use a completely different payment method, such as a bank transfer or Paytm. Many players find using an alternative deposit method clears up their problems immediately. Some other popular banking methods at gambling sites in India include:
Bank Transfers
Bank transfers are simple and can have high success rates, so they are popular with many Indian gamblers.
Cryptocurrency
More betting sites are accepting cryptocurrencies for deposits in India. They are anonymous and quick so many people who own crypto use it for gambling.
How to Withdraw Money From Skrill in India
Sports betting sites are booming because there are so many great sports to bet on. Also, thanks to online betting there are more odds, markets
Once you've learned how to use Skrill for gambling and made some winning bets, the next thing you need to know is how to withdraw money from your betting account using Skrill. To help you out, we've explained the process step-by-step here:
01
Choose Skrill as Your Withdrawal Option
Log in to your gambling account, click on the cashier in the top right-hand side of the site and find Skrill in the list of withdrawal options.
02
Decide How Much You Want to Withdraw
First, decide how much you want to withdraw. If you want to keep gambling, don't withdraw everything at once otherwise you will have to make a deposit again soon. When you've decided, enter the amount you wish to cash out and log into your Skrill account.
03
Confirm and Wait for Processing
When you have added all the details, confirm the withdrawal and then wait. Keep in mind that processing times can vary between betting sites, but at most, Skrill withdrawals take between 6 and 24 hours.
Will I Have to Prove My Identity?
Sometimes, yes, you do have to send proof of your identity to a gambling site in order to make a withdrawal with Skrill or any other method. This process is called Know Your Customer (KYC) and is used in particular by gambling companies that are based in the United Kingdom, like Bet365.
To maintain a gambling license in the UK, Bet365 and other companies have to use KYC checks to prevent underage gambling and fraud, but they don't check every transaction. Some regular gamblers might never have been asked to prove their identity, or they could ask you on your first withdrawal.
In order to complete the check you have to, send photocopies of a photo ID, such as a driving license or passport, and a utility bill dated in the last 3 months.
When you've done this, the site will usually process the check within 48 hours, after that they will approve your withdrawal. KYC checks can be a bit inconvenient, but ultimately they are there to protect you from fraud.
Show Me More
Show Me Less
How to Use Skrill for Gambling – Fees And Other Expenses
We have covered all aspects of how to use Skrill for gambling in this guide, but one more thing you should know is about fees. While using Skrill in India is easy and affordable, there are some fees for using the service. We've listed them here:
| | |
| --- | --- |
| Activity | Fee |
| Deposit to Skrill | 2.50% of amount uploaded |
| Withdrawal from Skrill | INR 492.25 per withdrawal |
| Skrill to Skrill | 1.45% |
This covers everything you need to know about how to use Skrill betting sites. All that's left to do is pick a site and start betting today. Here are some of our top recommendations:
Best Skrill Casinos and Betting Sites in India November 30, 2023
Frequently Asked Questions
Q.
Is Skrill legal in India?
Q.
How much does Skrill charge per transaction?
A.
Skrill fees vary depending on the type of transaction being made. There is a 2.50% charge every time you upload funds to your Skrill account, while withdrawals are charged at 492.25 INR. After you've added money to your Skrill account, making a deposit at a
sports betting site
or casino is usually free but check at the cashier of your favourite site to be sure.
Q.
Which Indian banks support Skrill?
A.
Bank transfers
to Skrill appear to work well with most major banks that issue credit cards in India. However, there have occasionally been issues reported with debit cards issued from some banks, such as ICICI and AXIS Bank.
Q.
How do I do a Neteller to Skrill transfer?
A.
It's no longer possible to transfer money from Skrill to
Neteller accounts
or vice versa. Due to changes in Skrill's and Neteller's terms and conditions in India and Bangladesh in 2020, P2P (person to person) transfers are blocked. You can't send money from Skrill to Skrill, Neteller to Neteller or a Skrill to Neteller account.
Q.
Is Skrill safe to use in India?
A.
Skrill is a large financial services company that is based in Europe and used every day by business and individuals around the world. The company is registered with the UK Financial Conduct Authority and was previously traded on the London Stock Exchange. It is legitimate and safe to use.
Q.
How do I receive money from Skrill?
A.
Skrill withdrawals are handled primarily through transfers to your bank account. Alternately, some users who are comfortable with cryptocurrency will use their Skrill balance to purchase Bitcoin or other digital currencies, then convert those coins to cash.
Q.
Is there a Skrill app I can use?
A.
Yes, Skrill has an app that is available through both Google Play and the App Store that can be used to manage your Skrill account. However, keep in mind that you need to make deposits and withdrawals to betting sites from the cashier on those websites, not through the Skrill app.