The Best Boxing Betting Sites in India for 2023
In this guide, we present the best boxing betting sites in India, chosen by our team of experts. They have reviewed every bookmaker that offers boxing and created the list below.
You can also find out everything you need to know about boxing betting online including strategies for making winning decisions.
Sign up to one of our recommended sites below and get started today.
Show Me More
Show Me Less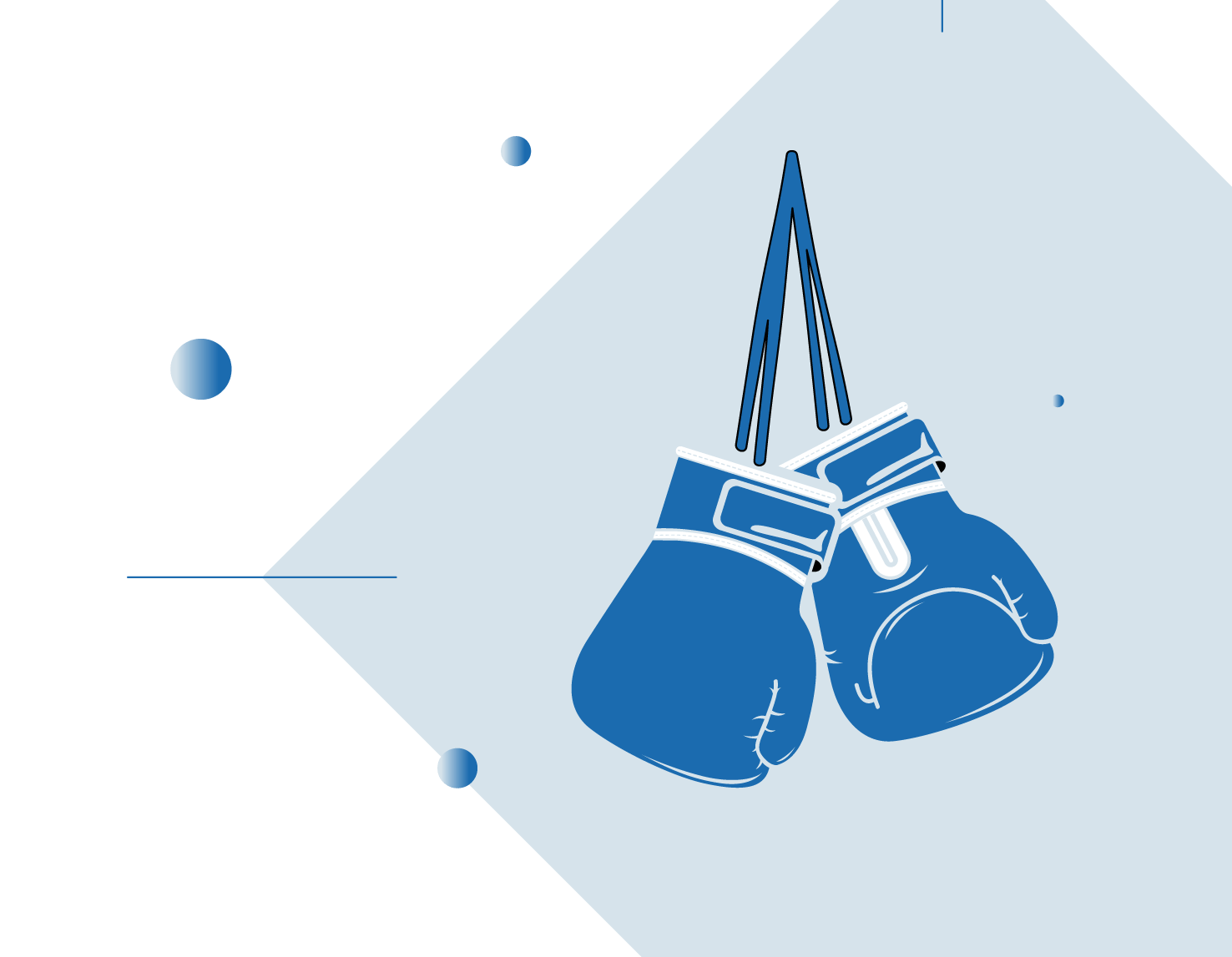 Best Boxing Betting Sites August 31, 2023
How to Bet on Boxing Matches Online
If you're new to online sports betting or betting on boxing, don't worry. To get started, follow these simple steps:
Register with one of our recommended boxing betting sites – Find your favourite from the list above and click 'Bet Now' to go to the site.
Deposit funds into your account – Go to the 'cashier' or 'banking' section of the site. Usually, you'll find this in the top-right hand-side of the screen.
Select boxing from the menu of sports on the homepage – You'll find the list of sports on the homepage, usually on the left side. Find boxing or MMA/boxing.
View upcoming fights – When you click on boxing, the site will display a list of upcoming events.
Find the fight you want to bet on and click on the odds – Look through the options and find the fight you're interested in. Click on the fight to see all the bets that are available when you've found your bet, click on the odds.
Go to the betslip – When you click the odds, a betslip will appear, here you can see your potential profit or add more bets.
Confirm the bet – Enter how much money you wish to place on the bet and when you're happy click 'place bet' or 'confirm'.
Wait and enjoy the fight – That's it. All that's left to do is enjoy the fight.
You can place as many bets as you like, so long as you have the funds available in your account. With 17 boxing weight divisions, from heavyweights like Anthony Joshua and Tyson Fury down to the flyweights, there are plenty of betting opportunities.
Understanding Boxing Betting Odds
When you bet on boxing fights online, the odds are presented in decimal format. Decimal odds show you how much the bookmaker will return to you (winnings and original bet) if you bet ₹1 and it wins.
So, if you see odds on a boxer to win a fight at 2.85, you bet ₹1 and they win, the bookmaker will return ₹2.85 to you (₹1.85 in profit and your original ₹1 bet). The simplest way to calculate your potential returns on a bet is to multiply the amount you want to bet by the decimal odds. In this example 1 x 2.85 = 2.85.
Example
In an upcoming heavyweight fight between Tyson Fury and Alexander Povetkin, you think Povetkin will win at odds of 2.75 and bet ₹2,500 on him. If Povetkin wins, the total return will be ₹6,875 (2,500 x 2.75) with a nice profit of ₹4,375. However, if Fury wins, you will lose your ₹2,500 bet.
The higher the decimal odds, the bigger your return will be but, of course, that's because the bookies think it less likely to happen. For example, when Andy Ruiz faced the unbeaten Anthony Joshua for the first time, bookmakers were giving odds as high as 10.00 for him to win.
If you'd bet ₹2,500 on Ruiz, you would have won ₹25,000 because he upset the world, beat Joshua and became heavyweight champion. One of the good things about betting on boxing is it only takes one surprise punch for an unfancied boxer to win.
Types of Bets for Boxing
There is more to boxing betting online than simply choosing who you think will win. Boxing betting sites like those we recommend on this page offer a range of betting markets for each fight. Here are some of the most popular boxing betting markets and how they work:
Outrights/To Win
Outrights or to win are the terms used for betting on who will win the fight, and this is by far the most popular boxing bet. You can select either of the two fighters to win or bet on a draw, however they are rare in boxing.
A boxing match can end in a few different ways. The most common are:
Knock out – When one fighter knocks the other out so they can't continue
TKO – A technical knockout is when the referee or injury stops one fighter from continuing
Decision – If the fight lasts the scheduled time, judges score the contest. The fighter that most judges thought won the fight is declared the winner. In title fights, the judges tend to favour the reigning champion if the points are close.
Outright bets are simple to understand, just place your bet and enjoy the action as it unfolds.
Over/Under Betting
With over/under betting sportsbooks will set a number of rounds and you must decide whether the fight will be over before then, or last longer. For example, let's say a big fight is taking place at the MGM in Las Vegas, and the bookies set the over/under at 5.5. If you think the fight will be over in five and a half rounds or fewer, you can bet on under, if you think it will last more than five and half rounds, you will bet over.
Round Betting
This is a combined bet where you forecast which fighter will win and in which round it will happen. For example, you think middleweight fighter Canelo Álvarez will successfully defend his world WBA title by knocking his opponent out in the fourth round so you bet on it. If Álvarez wins in the fourth, you win your bet. However, if he wins the contest during any other round or by points, your bet will lose.
Fight Outcome
Like round betting, fight outcome is a bet where you combine two things happening. This time, you select which boxer you think will win and how they will do it. Your choices will be knockout, technical knockout, disqualification, decision, or technical decision. For example, Anthony Joshua to win by knockout at odds of 3.95.
Alternative Bets
While you should take all boxing betting seriously, some bets are unusual and more entertaining. These are sometimes known as prop bets or alternative bets. When you bet on boxing, these might be bets like how many punches a boxer will land, which boxer will bleed first or how many times a boxer gets knocked down.
Live Betting
Bookies will keep markets open during a boxing fight, with odds changing by the second. You can watch the fight on TV and continue to make bets in-play as the action unfolds. Live betting is a good way for you to adjust your betting strategy according to the action playing out in the ring.
For example, if you hear the commentators identify a weakness in one fighter's defence, and you notice that the other fighter is taking advantage, landing several heavy punches, you could bet on the fight to be finished by knockout.
In another example, you might be sure that Billy Joe Saunders was going to win before the fight started, but in the 8th round the bout is close and you see him visibly tiring so decide to bet on Callum Smith instead.
Our Tips for Boxing Betting
If you want to bet on boxing, our expert team has shared their top tips below. It doesn't matter if you're experienced or about to make your first bet, sticking with these tips will help you out:
Learn About Boxing
Nothing beats having at least some basic knowledge of boxing before betting on the sport. Keeping up with the news will play a big part in helping you to make successful and profitable decisions when you bet on boxing.
In the build-up to a big fight, you might see one boxer is carrying a little too much weight and might not be so fast around the ring. Perhaps a fighter has worries about a niggling injury that will make his odds of winning less inviting. You need to be aware of these sorts of things before making a bet.
Location, Location, Location
Another important factor is the location of the fight. Fighting in front of a loud and enthusiastic home crowd can make all the difference, and you should consider this when assessing the odds on a boxer to win.
For example, Englishman Anthony Joshua beat Wladimir Klitschko to win the IBF, WBA (Super), and IBO heavyweight titles in 2017 at Wembley Stadium. The noisy 90,000 home crowd spurred Joshua onto victory after he was knocked down in round 6.
Don't Bet With Emotion
Do not get too emotionally attached to a boxer. A particular fighter might well be your favourite, but that does not mean you should back him to win unless odds justify the bet.
Make sure you follow the first two tips and gather as much information as you can for any fight. Even if you love one fighter and have watched every bout of his career, bet with your head, not your heart.
Manage Your Money
Our final tip is about your bankroll management. First, only ever bet what you can afford and don't chase your losses. It's also best to have an amount set aside for your boxing betting online, and to use a small amount of this, perhaps as little as 1% for every bet you make.
This way, you can afford to have a long losing streak and still not lose all your money. If you have a few winners, you can increase your stake so long as you stick to the guidelines of your strategy.
Advantages of Betting on Boxing Online
You get a lot of flexibility and choice when you bet on boxing online. Here are some of the key benefits:
Boxing betting sites offer a broad range of markets on fights, giving you choice and increasing your chances of finding good odds.
You can bet in-play at boxing betting sites, meaning you can place bets during the fight. You cannot do that with a brick-and-mortar bookmaker, where once the fight has started, no more bets are taken.
When you bet on boxing, most online bookmakers will offer a welcome bonus and ongoing promotions. Take advantage of these offers and you can make some risk-free bets on boxing.
Online sportsbooks are convenient. All the sites we recommend also work on your mobile device, so you can place a bet wherever you are and whenever you want.
Many online bookies give you loads of statistics and form guides to help you make your betting decisions. This extra, free content helps you feel closer to the action and gives you insight that can help you make better bets.
How Do We Choose These Betting Sites?
At Asiabet, we only recommend boxing betting sites that meet our strict criteria. We check sites so that you get the best possible experience when you bet on boxing. These are the key things we expect to see:
High Levels of Security
All sites we recommend use encryption software and invest in processes to ensure your protection. We also look for sites licensed in their own country because regulated sports betting sites are subject to rigorous security measures. If they fail, their licences are removed.
Range of Payment Methods
We recommend boxing betting sites that have a wide range of payment options like debit cards and e-wallets such as Skrill or Neteller. Also, local payment options for customers in India, like Paytm and Indian banks, are a big plus.
Reputation and Customer Support
Asiabet only recommends sites that have a good reputation. We check feedback from players to determine whether a sports betting site is reputable. Customer support is also important and so we make sure sites have options like live chat, 24/7 email, extensive FAQs and user guides.
Mobile Friendly
One of the best things about betting online is being able to place a bet whenever you like. That's why we've made sure that all our boxing betting sites have mobile optimised sites or their own betting apps so you can place bets while you are out or watching a boxing match on TV.
Frequently Asked Questions