Sports Betting Bankroll Management
Bankroll management is perhaps the most important factor to consider when gambling online. Sports betting can offer varying wins and losses to gamblers. If you don't manage your money properly, you can run out of money.
With a few simple sports betting bankroll tips you can make your money go a lot further. Of course, you need to pick the best, trusted sportsbooks too. Luckily, we have a great selection of sites for all types of wagers.
Show Me More
Show Me Less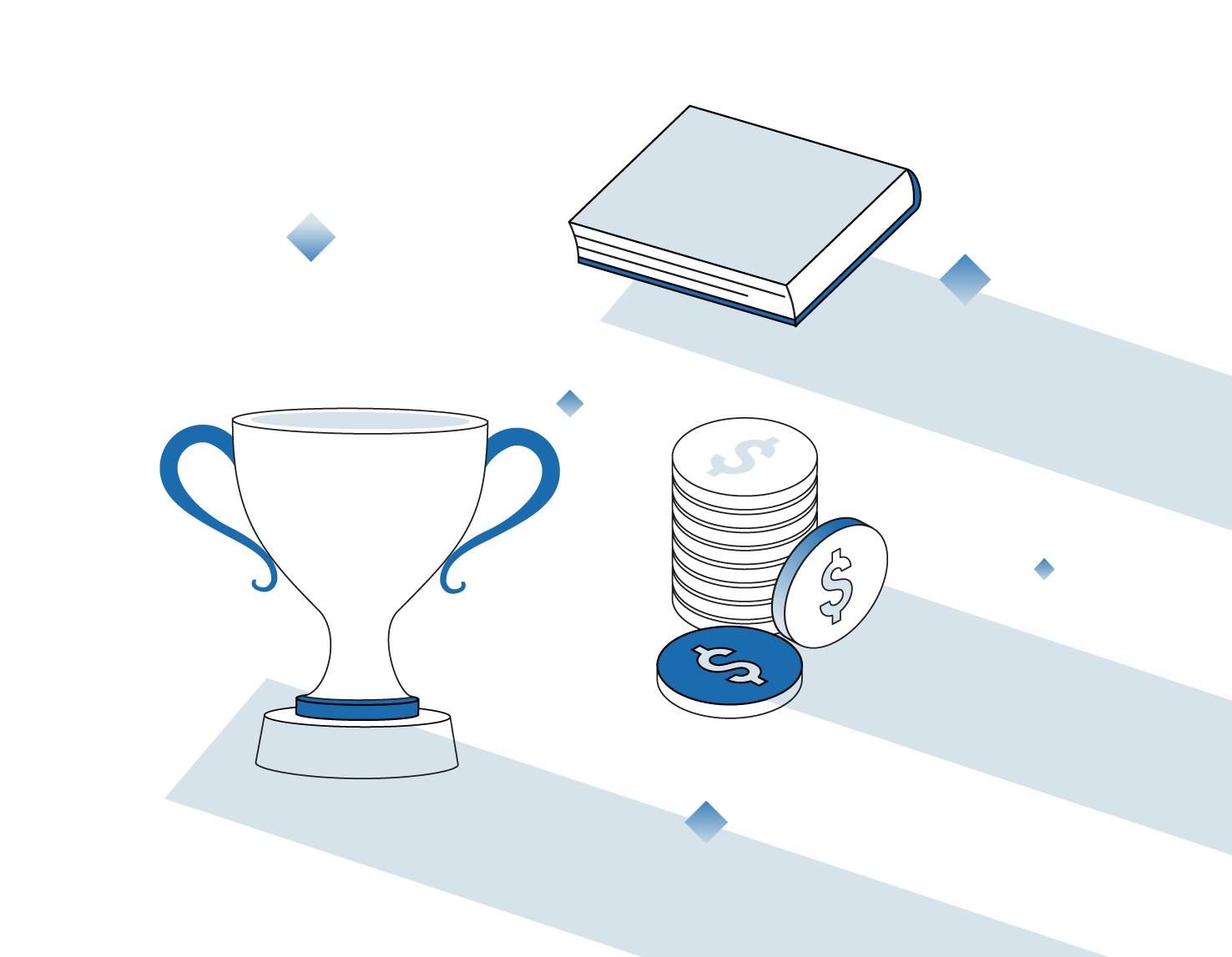 What Is Bankroll Management?
Bankroll management is how you structure bets and handle your budget. Unless you have a bottomless pit of cash, you will need to gamble sensibly by picking the right odds and sizing your bets properly.
Bankroll management is vital so you don't go broke. Sports betting can throw up some crazy results, and the favourites don't always win. All good gamblers go through downswings, so handling your bankroll to cope is essential.
Common Bankroll Strategies & Methods
Let's focus first on some good mathematical strategies you can use when sizing your top wagers.
BASIC: The Percentage Wager
One good way to manage your money is to stick to a simple percentage of your bankroll.
Let's say you have RMB10,000. Now select a percentage of your roll to bet with. Each wager should be 1%, or slightly higher if you are backing a favourite. If you win, add your winnings to your roll and bet the same percentage again. This way, you won't go broke as you are always betting 1 percent of the total bankroll.
Assigning Points
It's good to assign points to your bankroll and bets. Let's say you have a starting roll of $100. 1% of your roll can be called '1 Point'. Now, assign points to each of your picks. Heavy favourites 'earn' 5 points of your roll, while an away bet or longer shot earns a 1 point bet. This way, you are almost hedging your bets over different types of wagers.
PRO: The Kelly Method
A popular betting method used since the 1950s is the Kelly Method. It makes the gambler assess two factors: the probability of an outcome, and the value of the odds being offered by the bookmaker.
For example, Japan is playing China in a football World Cup qualifier in Tokyo. Japan have a higher probability of beating China (say, 45%), and we notice the best odds online are offered at 3.00 on a home win. Is the bet a good one?
To work out whether there is value, we multiply the probability by the odds and subtract 1.
(0.45 x 3.00) – 1 = (1.35) – 1 = 0.35 Therefore, the value here is high, at 0.35, or 35%.
So, how much of our bankroll should we bet on Japan vs China? We can follow another equation, which is the value / (odds – 1).
Here, then, it would 0.45 / (3.00-1), or 0.275. On this match, we should wager 27.5% of our bankroll on this one result. With a starting bankroll of HKD10,000, we would bet HKD2,750.
The Kelly Method requires some background research first. Assessing the probability of a win for a home or away team is hard, but you can find plenty of good statistics on most online sportsbooks. You can also pick up a simple spreadsheet which automatically calculates your Kelly Staking for each outcomes and likely probability.
Bankroll Management: Sports Betting Tips
With some easy sports betting bankroll tips, you can make sure your bankroll goes a lot further:
Size your wagers as a proportion of your bankroll
Find the best odds for the markets you want
Sign up to several sportsbooks online and earn bonuses
Use the right deposit methods
Cash out regularly and keep records
First, sizing your bets according to your bankroll is an essential tip. Use a staking method like the Kelly Criterion to judge whether a bet offers enough value.
Use and compare several online sites for bankroll management. Sports betting tips like this will help your bankroll grow. Remember that odds differ wildly from site to site. Where one sportsbetting room might have the favourite at 2.00, another website might list the same result at 4.00. Don't worry though, we do all the hard work for you by comparing all sites and coming up with the best lists ourselves.
It's good to keep a spreadsheet of all of your recent bets. Most online betting sites will have detailed histories where you can view your past wagers. With a history, you can see where certain picks fell down, and why.
You can also view statistics from a match or game where your bet failed. Research into previous matches is essential so you can get a grasp of form. A better grasp of form can help your bankroll grow.
Good online banking can make small differences to a bankroll too. Picking the right credit cards avoids unnecessary fees and charges. The right online sportsbooks will also let you deposit in your own currency so you avoid any annoying conversion charges.
Find Great Betting Sites & Earn Free Bonuses
Earning a sportsbetting bonus can give your cash a boost. The best real money casinos with a sports section offer new players the chance to earn money or free bets when they sign up. A welcome bonus might reward players with a refund on any losing bets. They may get a few free bets to play with.
All of these bonuses simply add extra cash to your bankroll. You can even use your free bets to take a few long shots that carry bigger odds. And if you gamble enough, a VIP or 'Loyalty' bonus will reward loyal customers who continue to gamble at an online sportsbook.
Now that you're armed with great bankroll management tips, have a look at our recommended betting sites for great value wagers!