Pro Betting Tips
If you love sports betting, getting pro betting tips can improve your bankroll and all-around experience. Whether it's finding the right sites or free betting tips, it's vital you do your homework first.
Making your money go further is as important as finding the right bets. There are some strategies you can use to make this happen and we cover them in detail in separate articles below.
Show Me More
Show Me Less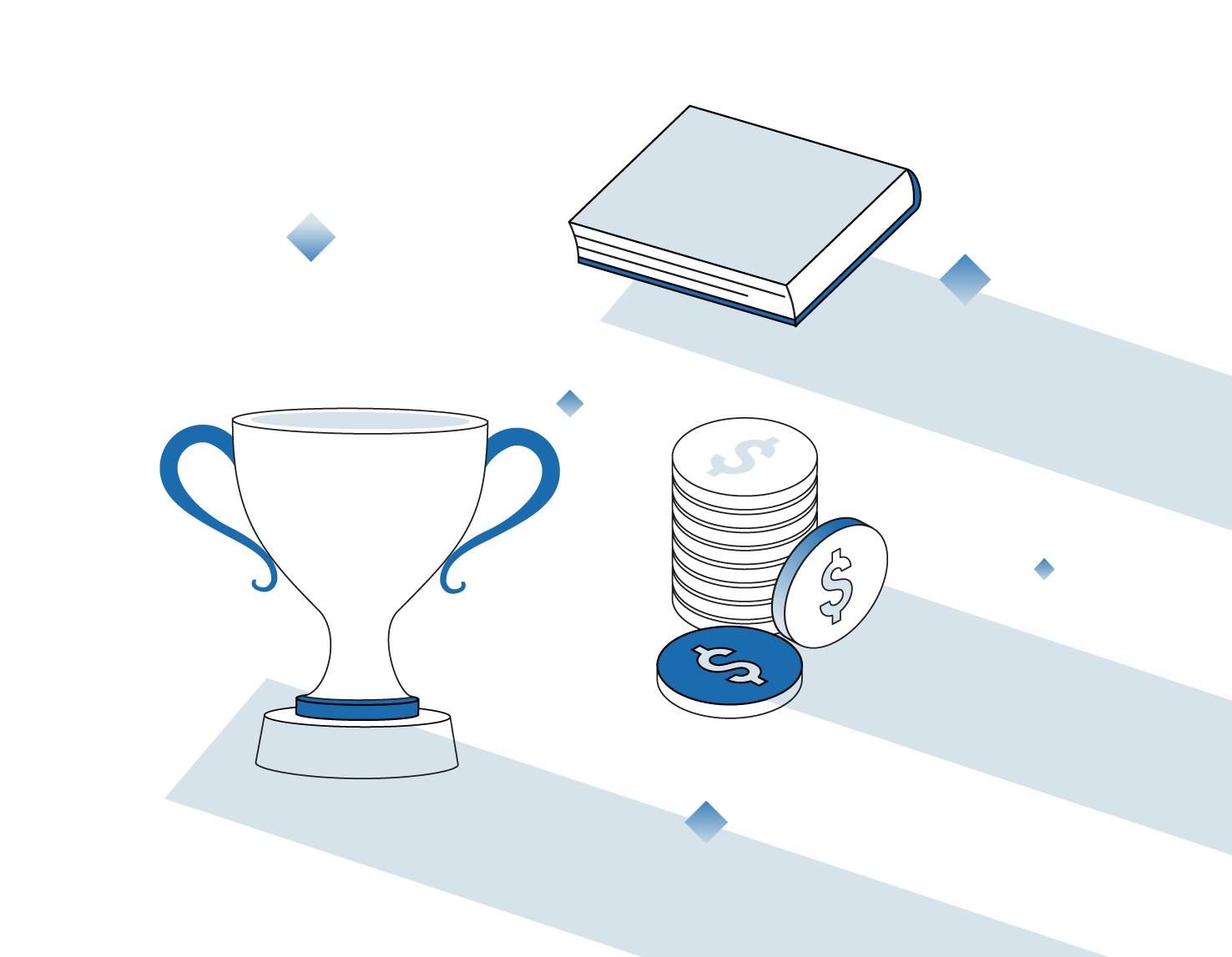 Why Do You Need Pro Sports Betting Tips?
The clue is in the name. Professional help for free is not something you get often, but at Asiabet that's what we provide. We employ a number of sports betting specialists and professional gamblers to bring you extra insight.
We do this because we are players ourselves. We know that getting an edge over the bookmakers in any way possible is exactly what you want. That's why we asked our industry pros to provide their sports betting tips on the following techniques.
Professional Betting Tips – Using Strategy
Once you've got used to Indian betting sites, there are things you can do to turn a hobby to a profession. We have complete guides to each of the different strategies below. Start reading and learn more now.
Asian Handicap Betting
Asian Handicap is offered at all Asia-facing betting sites and most overseas ones. The idea is to improve the odds on 1X2 soccer matches.
The favourite in a game will receive a 1 or 1.5 goal "handicap", while the long shot gets the same advantage. Players place bets on the outcome of the game with either handicap added.
Bankroll Management
The best sports betting strategies you can learn is bankroll management. Managing an online account is essential if you don't want to go broke. Planning a schedule of bets is important so you have enough cash left for a big tournament or event.
Best Betting Apps
If you're looking for betting tips from professional betting tipsters, you have to be able to act quickly. You don't want to see great odds but be too late to back them. Top betting apps can mean the difference between coming back for another bet or looking elsewhere.
Cash Out
Cash out is now offered at many real money sportsbooks. Whether you bet on cricket, football, or tennis, a cash out gives you more control over their wagers. If you think the game is turning against you, take the money and move on.
Other Sports Betting Tips
Of course, advanced betting strategies stretch beyond the articles we have. There are always new features being added by online sportsbooks and strategies are evolving too. Other than the main points we covered above, we also asked our team to pick out other professional betting tips.
Parlay Betting Strategy
A parlay is a wager containing more than one pick. The odds of multiple bets are combined together to give one overall parlay or accumulator. To work out how much your parlay would return, you multiply the odds of each section of the bet.
For example, if you backed four teams to win in the English Premier League at odds of 2.00, 4.00, 3.00, and 3.00, your total parlay return on a 1 unit bet would be 2 x 4 x 3 x 3 = 72.00. You can also calculate parlay odds for two picks (a double), or three picks (treble). The more results you pick, the bigger the potential return will be.
With the right stakes and picks, smart bettors can cover their wagers and come out a winner even if one of their picks fails. One of the best sports betting tips here is to watch out for Money Back bonuses. Many football-focused sportsbooks offer customers a refund if one of their parlay picks fails. This is sometimes called Acca Insurance (Accumulator Insurance).
There is a reason why parlays are so popular, of course: the odds on several games, when multiplied together, can reach the hundreds or thousands. But a single wrong pick can ruin everything. Perhaps a heavy favourite fails or a last-minute goal spoils a pick.
Good parlay betting strategies can help you win more. Luckily, the betting slip will calculate the total odds, and potential wins, for you. Make sure your sportsbook offers this facility. This makes it easier to calculate your overall risk.
You can also combine different numbers of bets and selections, up to a 15 selection accumulator. If you combine different singles, doubles and trebles you can create huge bets that have specific names. We've listed a few of them in the table below.
| Bet Type | No. of Selections | Bets | Total No. of Bets |
| --- | --- | --- | --- |
| Trixie | 4 | 3 doubles, 1 treble | 4 |
| Yankee | 5 | 6 doubles, 4 trebles, 1 fourfold | 11 |
| Super Yankee | 5 | 10 doubles, 10 trebles, 5 fourfolds, 1 fivefold | 26 |
| Lucky 31 | 5 | singles, 10 doubles, 10 trebles, 5 fourfolds, 1 5 fold | 31 |
Over/Under 2.5
The Over/Under (OU) bet is excellent as you don't need to predict the winning team, just whether the total goals scored will be below 2.5 or over it. The odds on a single OU bet is usually quite small – around 1.72-2.10. However, in a parlay with three or four games, the total odds can be good.
To pick the right games, you will have to do some research and use some sports betting maths.
Look at the last 4 or 5 games your selected teams have played. If the game finished with over 2.5 goals assign it 1 point. If the game finished Under 2.5, assign it -1 point. If both teams scored, assign 1.25 points.
After analysing a few previous games, you will have a "points" value for the match. If the total is 6 or 7+, it's worth an Over 2.5 wager. If the total is below this, consider an Under 2.5 goals bet.
Correct Score
All sportsbooks let you place bets on the score of a football match. The odds can vary from one soccer betting site to another, but there's certainly value to be had if you pick the right systems.
Different world leagues average different goal totals per game. In this respect, you will have to do some research into how many goals each soccer league produces on average over a season.
In general, most soccer games finish 0-0, 1-0, 1-1 or 2-1. Rarely do you find a game with 5 goals or over. With a sensible parlay, a gambler can cover many results on the same game to create "multiples".
For example, three soccer matches in the Serie A feature teams with good defensive records. The home teams are all strong at home, so you cover the matches to end 0-0, 1-0, and 1-1. Three results each on three matches makes 27 trebles. The odds of one treble, at a good sportsbook, can be as much as 350.00. Those are good odds, even at low stakes.
Surebet System
The Surebet system is a strategy for sports betting advanced gamblers can enjoy. It requires some research as you are looking for wildly different odds between two or three bookmakers.
The aim of the Surebet is to virtually guarantee a profit by covering several outcomes. For example, a boxer might be 2.00 to back to win on one site, while his opponent is 4.00 to win on another site. With the right-sized bets on each sportsman, you can win something regardless of the outcome.
Prop Betting Strategy
Prop bets are also known as side bets. They are bets on whether an individual occurrence will take place during a sporting event or not. For example, in cricket betting, you can wager on whether there will be a no ball in an over or not. In football betting, you can bet on whether an individual player will receive a yellow card or not.
The key thing to consider with prop bets is that they are less common than regular bets like which team will win. Therefore, bookmakers spend less time in creating the odds. The less time they spend, the more likely they are to get the odds wrong.
When considering prop betting ensure you are looking for value that the bookmakers might have missed. If you know a football player who often gets booked is one game away from a suspension, the bookmakers might have overlooked this. If the odds are better for him not getting booked, you've identified a value bet and you should strongly consider taking it.
Teaser Betting Strategy
Teaser bets are used when betting on the points spread in American sports. For example, in Basketball you can select who will win a game with a points deduction or bonus applied, similar to Asian handicap betting. If you choose correctly you win your bet.
Example – Boston Celtics +7.5
Boston have to win the game when a 7.5 point advantage is added to there score at the end. This is a regular moneyline bet. However, when you combine 2 or more moneyline bets you can create a teaser.
The teaser allows you to improve your chances by adjusting the number of points deducted or added. Using the Celtics example, you could increase the advantage to 10.5 instead of 7.5 and make it more likely that your bet will win.
This type of bet gives you control and increases your chances of winning. Ultimately you decide what the numbers are and accept the bet from the bookmaker. However, when you do make the bet more likely to win, the odds are reduced.
Pleaser Betting Strategy
Pleaser bets are the opposite of teasers. With pleaser betting strategy you are trying to identify when a team has been made a favourite incorrectly or the bookmaker has miscalculated the odds.
Example – Golden State Warriors -10.5
The bookmakers think that Golden State will win this game comfortably because they are offering a large deduction on the point spread. However, with a pleaser bet, you can make this deduction shorter to 7.5, making it more likely that Golden State will win.
Pleasers are used when you think a favourite is overpriced. In this example, if you think Golden State will potentially struggle in the game and it will be closer than the original 10.5 point margin, using a pleaser will make the odds bigger.
Frequently Asked Questions