F1 Betting in India 2023– Guide to the Best Sites, Odds and Tips
In this guide, our expert team has created a list of the best Formula 1 betting sites in India. So, if you want to bet on the next F1 race, choose your favourite below and get started today.
In the rest of the page we cover everything you need to know about F1 betting, including the most popular betting markets and understanding Formula 1 odds.
Show Me More
Show Me Less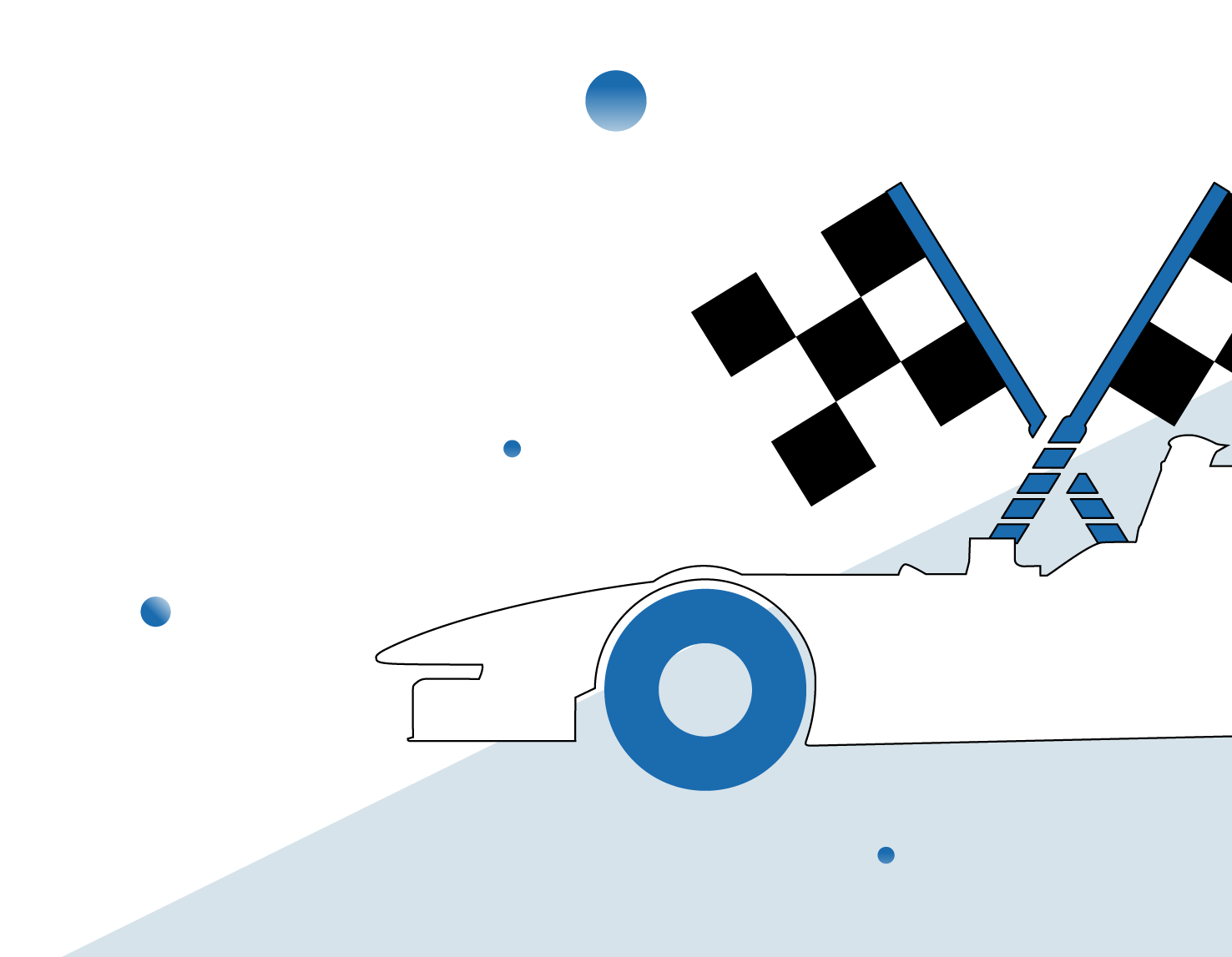 Best F1 Betting Sites November 30, 2023
Popular F1 Betting Markets
With up to 20 cars starting every race, there is a massive range of possibilities in any Formula 1 race. Bookmakers know this, and so offer a large list of betting options. Here are some of the most common F1 betting markets and how they work:
Outrights
With outright bets, you pick which Formula 1 driver you think will win the F1 World Drivers' Championship, or which team will win the Constructors' Championship. Drivers and teams win points for each race depending on their finishing position, and at the end of the season the driver and team with the most points wins.
Typically, people make outright F1 bets at the start of a season. However, you can still bet on the outright winner of either the drivers' or constructors' championships during the season. For example, if Lewis Hamilton has had a poor start to the season and after 5 races trails Max Verstappen by 30 points, you can still bet on Hamilton to win the drivers' championship.
Individual Races
Perhaps the most popular way to bet on Formula 1 is picking which driver will win a race. While you will get relatively short odds on a leading driver like Lewis Hamilton, you might take a chance on someone like Sergio Perez of Racing Point at much longer odds.
It only takes a collision on the first corner to wipe out the frontrunners and so betting on drivers who start slightly lower down the grid can be profitable.
Driver Matchups
In this bet you pick two drivers and decide which one will finish in a higher position. This bet is popular because it does not rely on your driver winning the race – he just has to beat the other driver you selected.
For example, if you choose Valtteri Bottas and Max Verstappen and bet on Bottas to finish higher, you win the bet so long as he finishes ahead of Verstappen, no matter what happens in the race. If Verstappen finishes in front, you lose. If neither driver finishes the race, then the one who completes the most laps wins. If they finish on the same lap, the race organisers decide their final position.
Safety Car
You can bet on whether race organisers will send the safety car out during a race or not. A safety car is deployed when there is a dangerous obstruction on the circuit, such as a broken-down car. Some circuits, like Monaco, are tight and have many corners, making a safety car more likely because there are more accidents and abandoned cars take longer to clear from the track.
Podium or Top Six Finish
Rather than having to rely on your driver winning the race, you can bet on whether he will make the podium by finishing in the top three. Some bookies also give the option to back your driver to finish the race in the top six.
Pole Position
Enjoy the Saturday qualifying session by betting on which driver you think will set the fastest time and grab pole position. This means they then start the race at the front on Sunday.
Winning Margin
Some sportsbooks let you bet on how far ahead of second place the winning driver will be. They usually offer time brackets for you to pick, for example 5-10 seconds, or there may be a simple over/under bet where the sportsbook picks a winning margin and you decide if it will be over or under that amount. For example, 'over 10 seconds'.
Show Me More
Show Me Less
Formula 1 Betting Odds Explained
To be successful at F1 betting, you must understand odds. Once you do, you will can calculate if a bet is worth making as every bet you make is risk vs reward. You might see odds in a fractional format like 2/1 but most sites display them as decimals such as 2.79 or 7.00 so we will focus on that format.
Decimal odds show you the potential return (profit and original bet) on a ₹1 bet. Let's say you want to bet on Lewis Hamilton to win the next F1 race. The odds are 2.50, which means if you bet ₹1 you will get a total return of ₹2.50 with a profit of ₹1.50. 1 x 2.50 = 2.50.
The bigger the decimal figure, the higher the odds. For example, the odds on Charles Leclerc might be 51.00 to win the next race. If you bet ₹1000 on him and he wins, you will get a return of ₹51000. 1000 x 51.00 = 51000.
To use another example, if you bet ₹1000 on Max Verstappen winning the next race at odds of 4.80 your return on a winning bet would be ₹4,800. 1,000 x 4.80 = 4800.
It's good to understand how odds work, but you don't need a calculator to work out your potential winnings. Whenever you select a bet and click on it, it will automatically go to the bet slip which is usually on the right-hand side of the page.
Here you can enter how much you want to bet and your potential returns will be calculated automatically, so you can decide whether to proceed or make some changes.
Show Me More
Show Me Less

Formula 1 Betting Tips and Strategy
Formula 1 betting is complex, just like the sport itself. That's why our team has listed these Formula 1 betting tips to help you out.
Study the Sport
As with any form of sports betting, the most important thing is to follow news about the sport. The more you follow F1 motor racing, the more knowledge you will have. This will help you better understand what is likely to happen, and that will influence your decisions in betting on Formula 1.
Make sure you're aware of everything that's happening as a race approaches, from the driver's personal lives to team dynamics and from track conditions to weather.
For example, is rain expected during the race? Some drivers perform better than others in the wet, so their chances of success will improve. Max Verstappen, for example, is fearless and doesn't mind driving in the rain, so you might think his odds of 7.00 to win the race are worth taking because the track is due to be wet throughout the weekend.
Consider the Safety Car
You should also consider safety cars and when they might be used as they can have a huge impact on a race. While a driver like Lewis Hamilton might be a clear favourite, his chances might be less straightforward at circuits where the safety car has a higher likelihood of coming out.
This is because when the safety car is deployed, all the racing cars must form up and drive slowly behind it whilst any danger is removed. This wipes out any lead because all the cars become bunched together again.
Therefore, at tracks more likely to see a safety car, such as tight circuits like Monaco or Singapore, the leader will find it harder to open up a significant time gap and the cars behind will have more chances to overtake.
Bet Live
During a race, monitor the lap times and listen to the driver and team radio broadcasts played on TV. These often warn of imminent problems, which is vital information if you are betting live.
For example, if Driver A is reporting failing brakes at a circuit where drivers need to use their brakes a lot, like the punishing corners at Montreal in Canada, then you might reasonably suspect his teammate, Driver B, will suffer the same problem soon.
They have exactly the same car and brake parts, and you know they have both had issues with braking in an earlier race this season. If Driver B is currently leading the race, consider placing a live bet on another driver to win.
Show Me More
Show Me Less
Can I Bet on Formula 1 In-Play?
Yes, in-play or live betting works really well with Formula 1. With each race lasting around 90 minutes, a lot of unexpected things can happen, and races can change in a split second.
With in-play betting, you can place bets whilst the race is happening. The odds change constantly, so if you know about F1, you can identify some good opportunities to make a profit.
For example, Lance Stroll is an unlikely race leader after 40 laps. However, the TV commentators begin to suspect his car set-up is wearing his tyres down quickly. You might even start to see flat spots and degradation on the tyres yourself.
Deteriorating tyres will slow Stroll down as he finds it harder to control his car. If the driver behind seems to be managing his tyres better, then now might be the time to place a bet on him to overtake and win the race.
Most F1 betting markets remain live during the race, so there are many opportunities to make some cash with the right betting decisions. You can, for example, bet on who will win the race at any time whilst it is taking place.
Show Me More
Show Me Less
Why We Recommend These F1 Betting Sites
At AsiaBet, we have an expert team with many years of experience in sports betting and in-depth knowledge of Formula 1 motor racing. We only recommend F1 betting sites that meet strict criteria to ensure you get the best possible betting experience. Factors we look for include:
Security and Licensing
Each Formula 1 betting site we recommend is licensed by the gambling authority in their country. Having a license guarantees the site will have measures in place to protect player information, money, and wellbeing.
Reputation and Customer Service
We want you to enjoy your Formula 1 betting, so we only recommend sites that have a good reputation and offer exceptional customer service. We expect to see live chat options, 24/7 email support, plus lots of FAQs and betting guides to help you find the answers you need quickly.
Bonuses
Promotions and bonuses must be fair and transparent. When you get a bonus, such as a free bet on the next Formula 1 race, it must be easy to use and not have lots of unnecessary terms and conditions. We also look for sites with a wide choice of promotions for new and existing bettors.
Banking options
The sites we recommend in this guide offer many ways for you to make deposits and withdraw funds from your account. The process should be fast (instant for most deposit options) and without unnecessary fees or other restrictions.
Range of odds
To make our list, sports betting sites must offer a good selection of F1 betting markets, as well as other sports. At our recommended sites you will find a lot of choice but also industry leading odds so you can get the most value for every bet you make.
Show Me More
Show Me Less
The Biggest Races in Formula 1
Formula 1 visits some of the most iconic racing circuits in the world, but some tend to play a more significant role in the season than others. Adelaide in Australia is traditionally the opening race of the season, and the first chance for drivers and teams to see how competitive their cars are after making improvements out-of-season.
For you, it might well change how you see the season unfolding and lead you to make some new outright bets on who you think will win the Drivers' or Constructors' Championship.
Commentators consider some races to be the biggest because of where they are, and the history attached. Monza in Italy is close to the home factory of Ferrari, for example. The Italian fans adore the team, turning out at the circuit in their hundreds of thousands to cheer the Ferrari cars on. The Ferrari fans are called the Tifosi and they produce one of F1's best atmospheres.
For sheer glamour, you can't beat the Monaco Grand Prix. Set in the twisty and hilly street circuit around Monte Carlo, the cars race past iconic buildings like the Monte Carlo Casino and along the seafront, passing luxury yachts in the marina. There are celebrities galore, and the race is always full of drama because the circuit is so tight, causing many crashes.
More often than not, the most important race of the season is at the Interlagos circuit in Brazil. It has traditionally been the last race of the season, and so the track where the world championship is often decided.
It was where Lewis Hamilton clinched his first title in 2008, becoming the sport's youngest champion. In 2012, Sebastian Vettel lost control and spun on the first lap, dropping to last place, but stormed back to finish sixth and win the world championship.
Interlagos is also a technically exciting circuit. Unusually for F1, it runs in an anti-clockwise direction and has several difficult corner sections that demand the utmost skill and precision from the drivers. The lap ends with a long, sweeping uphill straight followed by a corner sequence that includes the pit lane exit – which always makes for thrilling racing.
Show Me More
Show Me Less
F1 History and Facts
Since the first F1 World Drivers' Championship in 1950, the sport has captured the public's imagination. Thrills, spills, big personalities and glamour make it an exciting spectacle and one that goes perfectly with sports betting. Here's how the current F1 championship works:
The Race Weekend
Each race comprises 20 drivers representing ten teams, with two drivers per team. The race is always on a Sunday, and the order the cars start in (known as the grid) is determined by a qualifying session on the Saturday. The Thursday and Friday are practice days for the teams to work on their car set-up.
Each race usually lasts for around 90 minutes and will include at least one pit stop, where the cars' tyres are changed and any urgent repairs or changes to the car are made. The winner is the first car to cross the finishing line on the final lap, receiving the chequered flag to signal victory.
World Championship Standings
At the end of each race, the drivers and teams win points depending on their finishing position. The points awarded are as follows:
1st 25
2nd 18
3rd 15
4th 12
5th 10
6th 8
7th 6
8th 4
9th 2
10th 1
There is an additional one point for the driver who secures the fastest lap of the race. The winners of the drivers' and constructors' championship are determined by who has the most points at the end of the season which currently consists of around 20 races (the exact number changes every year).
Currently, Mercedes, Red Bull and Ferrari are the big teams in F1, so you might look to bet on their drivers for the next world championship. But keep a close eye on upcoming talent and the mid-field teams who are capable of pushing for race wins.
The Best F1 Drivers
Two drivers top the rankings for winning the most world titles: Michael Schumacher and Lewis Hamilton with seven each. Hamilton is still racing and looks likely to add to his championship total. The most successful team in F1 history is Ferrari, with 15 titles, followed by McLaren with 12 and Mercedes with 9 – seven of those consecutively between 2014 and 2020.
Sadly, India does not have much success in F1. The country has produced only two F1 drivers: Narain Karthikeyan (2005, 2011-2012), and Karun Chndhok (2010-2011), and there have been only three races held in India, at the Buddh International Circuit from 2011 to 2013.
Show Me More
Show Me Less
Frequently Asked Questions