Mobile Esports Betting in India
If you're interested in betting on esports from your mobile, you've come to the right place. On this page, you can find the best mobile betting apps for players in India, all of which offer great esports odds. For beginners, we've also created a guide to how esports betting works, including the most popular esports games and mobile apps.
Choose a mobile esports betting site from the list below, or read on to learn more about why you should get involved in this exciting new market today.
Show Me More
Show Me Less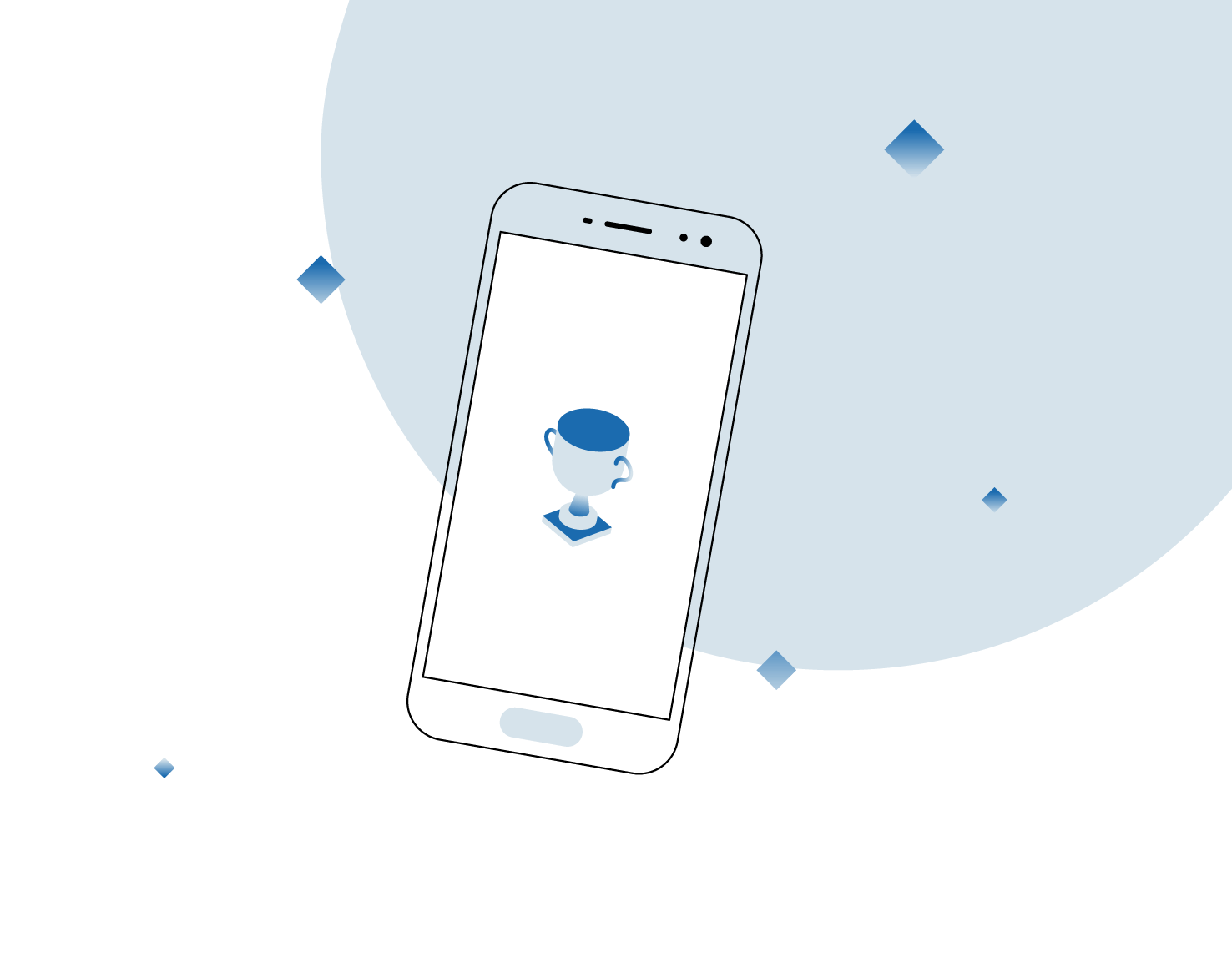 Best Esports Mobile Betting Sites November 27, 2023
Show More Details
Show Less Details
Average Payout Speed
0 – 24 Hours
Pros & Cons
Place your bets in Indian Rupees
Dota 2, PUBG, Overwatch and more
Watch the action via live stream
Weekly 'Free Bet Club' offers
Enhanced odds with Betway Boosts
100s of in-play betting markets
No cryptocurrency deposit option
No email support available
Show More Details
Show Less Details
Average Payout Speed
0 – 24 Hours
Pros & Cons
PUBG MOBILE India Series betting
Back your favourite esports stars
Popular with FIFA and Dota 2 fans
Receive bonuses for losing bets
Exchange 22BET points for gifts
Live in-play betting
No live streaming available
No phone support available
Show More Details
Show Less Details
Average Payout Speed
0 – 24 Hours
Pros & Cons
Choose from 40+ different sports
200+ live streamed events daily
1,000+ sports matches every day
More than 60 payment methods
Free 24/7 phone customer support
Delayed customer support responses
Cashback only for VIP players
Overwhelming choice of markets
How We Find The Top Esports Betting Apps
Our experts are always on the hunt for trusted, safe, and secure esports bookies that put user experience at the forefront of their priorities.
Because the mobile esports scene is relatively new, especially when compared to the desktop esports industry, it's become one of our greatest passions to discover the betting sites that excel.
More than anything, we're looking for the sites that do it all. Not only do our highest rated bookmakers have an outstanding reputation, but they also offer outstanding value for bettors as well.
Here are just a few of the criteria that we consider to be most important:
Safety and Trust
The best mobile esports betting sites are those that we can trust to provide a consistently positive experience. Whether it's guaranteed payouts, terrific history and reputation, or even fast and efficient customer support, we take all these factors into account.
Best Odds
Ultimately, we're all here to win money by betting on mobile esports games. For that reason, we believe that the quality of odds that are provided by bookmakers is paramount. An esports mobile betting site that offers 5-10% better odds consistently means that you'll be getting an extra 5-10% in profit – it's that simple.
Esports betting markets
There aren't many options out there when it comes to betting on mobile esports games. Fortunately, our extensive industry research allowed us to uncover a few select bookie sites that offer in-depth betting markets for mobile esports.
Bonuses and Free Bets
At Asiabet, we're all about extra value. That's why we prioritise the mobile esports betting sites that have industry-leading promotions and offers for new and existing members, as well.
The Top Esports Mobile Games to Bet On
As developers realise the incredible potential of esports gaming on mobile devices, more money and time is being invested in the development of these competitive mobile games and the competitions to go with them.
Right now, there are many games that have grown into remarkably popular esports titles on Android and iOS, and that's not including games such as Hearthstone, Fortnite and PUBG which are not exclusive to mobile devices.
These are four most popular and competitive mobile esports games:
Clash Royale
After the success of Clash of Clans in 2012, Supercell invested heavily into their free-to-play tower rush game titled Clash Royale. The company has been dominating the mobile gaming market on Android and iOS for many years now.
Clash Royale sees players duel in a 1v1 game or partner with a teammate to engage in a 2v2 battle. The game draws on elements from tower defence and multiplayer online battle arena games to craft the perfect mobile esports experience.
Honor of Kings
Honor of Kings is a popular Multiplayer Online-Based Arena (MOBA) game that was developed exclusively for Chinese players by Tencent in 2015. The game has more than 200 million monthly active players and is said to have more than 70 million players log-in daily.
Honor of Kings plays like your typical MOBA, which makes sense considering that Tencent acquired League of Legends developer Riot Games in 2015.
Arena of Valor
With the incredible success of Honor of Kings in China, Tencent had almost no other choice but to experiment with an international version of the game.
Arena of Valor plays and feels similar to Honor of Kings, but there have been notable changes to the artwork, sound and music considering that the developer has attempted to adapt the game to be suitable for the Western audience.
Battle of Balls
While Battle of Balls may first appear to be a casual, laid-back game that even your parents might play, it's, in fact, a seriously competitive mobile esports game.
The objective is simple. Move your ball around an open map to swallow up the other smaller balls. But at the same time, you must be careful that another larger player-controlled ball isn't going to swallow you.
Mobile Esports Betting Bonuses
The best mobile esports betting sites will deliver outstanding bonuses, promotions and offers for new and existing members on top of their already excellent odds and markets.
Here are two examples of bonuses you may find at one of our recommended sites:
Welcome Bonuses
Welcome bonuses are great if you're looking for new mobile esports bookmakers. This type of promotion allows you to cash-in on an offer that gives you extra cash to get your account started.
Many of our top-rated sites have 100% sign-up bonuses, therefore meaning that they'll add another $100 to your account to play with if you initially deposited $100. Likewise, a $250 deposit means you'll have an extra $250 to play with.
Free Bets
Another type of fantastic promotion you're sure to find at one of our recommended bookie sites is a "Free Bet" offer that adds free betting funds to your account when you sign up.
As a result, you'll have a valuable free bet to place on any game or competition, meaning that you can profit from a high-value bet without risking your own money!
What are you waiting for? Go ahead and sign up with one of our top mobile esports betting sites today.[sc name="Top Partner – Esports – Geo
Why You Should Bet on Mobile Esports Games
The mobile esports games scene is growing at a tremendous pace. It wasn't all that long ago when even the most hardcore gamers considered mobile games to be a short-lasting phenomenon.
Desktop gaming has almost always been limited by the simple fact that players require sufficient hardware to play with others. Games like Overwatch and Counter-Strike are relatively demanding and require a big investment in a desktop computer. While the player pool is still incredibly large, the potential player base is much less than a popular mobile esports game.
The rise of extremely competitive mobile games such as Clash Royale, Honor of Kings, Arena of Valor, among others, means that the industry is now starting to realize the potential of the mobile gaming platform.
Mobile games are accessible by anyone with a smartphone, which turns out to be the majority of consumers these days. Players can pick up their phone and play games on the train, in the taxi, or on the couch at home. As more people flock to mobile games and realise their potential, the fanbase is growing, and that has resulted in a massive worldwide live audience for competitive mobile games.
We're confident that the mobile esports gaming scene will continue to grow as a result of the massive investments that are being made in the industry. Developers are throwing money at mobile esports, and it's an area you should understand and master now rather than later.
Why You Should Use Esports Apps To Bet
If you're a long-time sports bettor and have placed bets on esports before, you're likely wondering why you'd want to transition to esports betting apps and not just stick with your mobile browser or desktop browser.
Over the years, we've found that placing bets on an esports betting app from any of our highest-rated sites has been a much more enjoyable and consistent experience than the alternative option of placing bets on a desktop or mobile site.
Here's a list of reasons why we recommend using esports betting apps:
Esports betting apps are faster and more convenient
Nothing comes close to the speed of placing a bet via your favourite esports betting app. Grab your phone from your pocket and use your fingerprint or PIN code to securely log in to your account and browse through all the markets faster than ever before. With just a couple of taps, you can have money down on any upcoming or live esports game.
Enjoy exclusive in-app offers
The majority of our top-rated esports betting apps have a massive range of exclusive offers, promotions and bonuses for members who are betting via the app. These promotions are only available via the esports betting app and are not available to those betting via a browser on desktop or mobile.
Enhanced security and safety
We touched on it earlier by mentioning the ability to log-in via your fingerprint with eligible devices, but esports betting apps have higher standards when it comes to security and safety. Esports betting apps are designed from scratch by each bookmaker and have been created in a way that ensures maximum security for personal data and payment information.
How to Download An Esports Betting App
Although the iOS and Android app stores refuse to feature betting apps so that users can download them, it's still remarkably simple to download and install your favourite esports betting app to your device.
Once you click-through to any of our best esports betting apps, you can proceed to sign-up and create an account first and foremost. If you're on your mobile device already, the betting site will then direct you to a download page that allows you to quickly install and set up the betting app.
Alternatively, you can sign up to the betting site via your desktop computer and complete all of the sign-up process there using your mouse and keyboard. Once complete, you can then locate the download link for the esports betting app and enter that on your phone to download the software and install it on your device.
We've tested more than 100 betting sites and found that the ones listed above have the best, most safe and secure betting apps ready for you to download and begin using right away.
Ready to get started? Click through to one of our top esports betting sites to get up and running in less than five minutes.
How to Bet on Mobile Esports Bets
There's more to mobile esports betting than merely selecting one team to win.
All of our highest-rated sites are ranked above others because they offer an excellent range of betting options for every game and every competition.
Here are some of the betting options you'll want to use at our recommended sites:
Head-to-Head Betting
Also known as moneyline betting, a head-to-head is the most straightforward type of wager to place on a mobile esports game.
This market allows you to bet on either team to win. It's the best way for new gamblers to get started with betting on esports online because it's much easier to identify high-value betting opportunities.
Asian Handicap Betting
Most mobile esports games are played in a series of rounds or games and are not simply a one-and-done competition.
For example, two teams might battle it out in a best-of-three format or even best-of-five.
Although the winner of that series will win the moneyline betting market, there is still potential to make money from other circumstances in the series by using Asian handicap betting.
In a scenario where one team is given a handicap of -1.5 games, that team must defeat the other by more than 2 games for that handicap bet to succeed. If they don't, the team that has a +2 handicap will win the handicap betting market.
Futures Betting
Our readers often share feedback that futures betting is their favourite mobile esports betting market and we share the same belief.
These markets allow bettors to predict the winner of a future competition (and not just one game or series), allowing larger payouts and more exciting outcomes.
You'll find moneyline, handicap and futures betting options at all of our recommended mobile esports bookies.
Understanding Esports Betting Odds
At first, betting odds can be intimidating. Before taking the time to understand how they work, odds may look like just a random assortment of numbers that have no meaningful impact.
Fortunately, betting odds are easy to understand, and it's something you'll need to learn about before placing bets at our highest-rated mobile esports betting sites.
A simple example is that if a bookmaker is offering 1/1 fractional odds (equivalent to 2.00 in decimal odds), you'll be doubling your money with a win and losing your money if you are unsuccessful.
It's fair to assume that the probability of the outcome is close to 50%.
Do you think that team has a better chance to win than 50%? If so, you've found your first value bet.
To determine whether that's a bet worth putting your money behind, you need to analyze the potential outcome and consider whether you believe the probability is higher than the implied probability.
You can learn more in our guide to understanding different types of odds or if you're ready to bet, join our top-rated esports bookie to get started:
Frequently Asked Questions
Q.
Is esports betting legal?
A.
Esports betting is considered to be the same as sports betting (such as wagering on football and basketball) in the vast majority of Asian countries. Although illegal in several countries, it has not stopped millions of Asian esports bettors from participating at entirely safe, secure and trusted esports betting sites, such as those that are recommended in our list.
Q.
Where do I find mobile esports betting sites that accept Indian players?
A.
While it's not difficult to find a mobile esports betting site that accepts Indian players, it's incredibly challenging to find one that is safe and secure. At Asia Bet, we've done all of the hard work for you so that you can now relax knowing that you'll be playing at one of our most trusted, tested betting sites for Indian players.
Q.
Which is the best mobile esports game?
A.
The best and biggest mobile esports game today is Clash Royale. With millions of players worldwide and a very lucrative esports scene, this game has topped the list of mobile esports games for several years. However, keep an eye on Supercell's latest game, Brawl Stars, that has been making waves as well.
Q.
Which is the best mobile esports team?
A.
The vast majority of teams that have made a name for themselves on the desktop esports scene have also migrated to mobile gaming. The best Asian mobile esports teams are KING-ZONE DragonX, Chaos Theory and OP Gaming. There are many strong Chinese-based mobile esports teams, as well, including LGD Gaming, Snake Esports and others. In Europe, teams like Fnatic and Team Liquid are notable contenders. In North America, it's all about NRG Esports and 100 Thieves.
Q.
Are there desktop esports games?
A.
The desktop esports games scene has been flourishing for several decades now. Games such as League of Legends, Starcraft II, Dota 2, Hearthstone, Counter-Strike: Global Offensive,
Call of Duty
, and Fortnite are examples of the most renowned esports games available on a desktop. The prize pool for competitions and tournaments played on desktop are almost unbelievable, with some teams and players taking home more than $20 million for their efforts.