Overwatch Betting in India | Expert Guide
Looking to place bets on Overwatch? Great choice – Overwatch betting has become a massive part of the esports world! That's why our team of independent experts have tested the best Overwatch betting sites online and put them all in one list.
Sign up to our recommended sites right away if you want to place real money bets on popular competitions like the Overwatch League and the Overwatch World Cup. Or keep reading to find out more about betting on this fun esport.
Show Me More
Show Me Less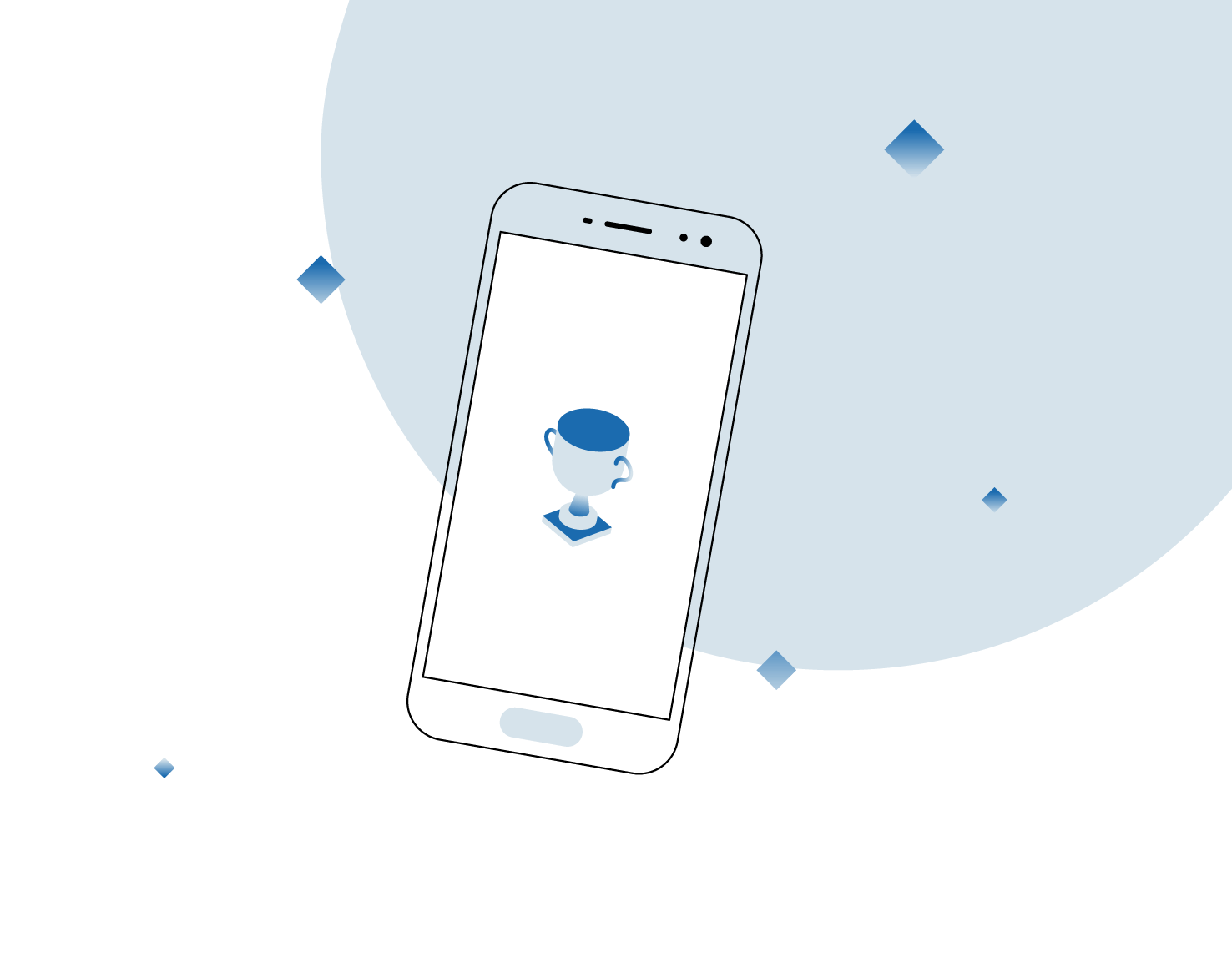 Best Overwatch Betting Sites November 27, 2023
Show More Details
Show Less Details
Average Payout Speed
0 – 24 Hours
Pros & Cons
Place your bets in Indian Rupees
Dota 2, PUBG, Overwatch and more
Watch the action via live stream
Weekly 'Free Bet Club' offers
Enhanced odds with Betway Boosts
100s of in-play betting markets
No cryptocurrency deposit option
No email support available
Show More Details
Show Less Details
Average Payout Speed
0 – 24 Hours
Pros & Cons
PUBG MOBILE India Series betting
Back your favourite esports stars
Popular with FIFA and Dota 2 fans
Receive bonuses for losing bets
Exchange 22BET points for gifts
Live in-play betting
No live streaming available
No phone support available
Show More Details
Show Less Details
Average Payout Speed
0 – 24 Hours
Pros & Cons
Choose from 40+ different sports
200+ live streamed events daily
1,000+ sports matches every day
More than 60 payment methods
Free 24/7 phone customer support
Delayed customer support responses
Cashback only for VIP players
Overwhelming choice of markets
Why Overwatch Is Such A Big Esport
Overwatch is a big esport, quite simply, because it's not really like anything else in the esports market. It had an initial following because it's from renowned esports creators Blizzard, so it already had a fantastic foothold into the market.
Overwatch is a team-based first-person shooter, with each team having six members. Players will work together to attack and defend while competing for an objective. There are thirty different heroes in the game with their own set of weapons and skills, and each player will select the one that matches their style of gameplay best.
In competitive games, teams will play at least four games with a selected map type. Usually these will be Control, Assault, Escort and Hybrid maps, with teams swapping sides so they both have a chance to attack. The team that wins the most games will win the maps.
Once a team takes control of a point, by clearing the opponents, they need to defend the point as the percentage of ownership increases to 100%. Teams will retain the percentage they had whenever the role of attacker swaps. When the percentage reaches 99%, they need to clear the enemy team from the point and take the round.
What Happens in A Game of Overwatch
In Overwatch, there are a number of different game modes. Each one is a little different to the other. While all of these can be played in casual mode, the map pools from some modes are taken and used for competitive gameplay. Here are some of the most popular modes that feature in Overwatch:
Assault
In this mode, the attacking team needs to capture two points while the defending team tries to prevent them from doing so within a certain time limit. The timer will increase after the capture of a first point.
Control
Two teams will fight over a capture point in a similar way to the competitive mode. This is usually best-of-two in the casual format. The more team mates located on a point of control, the faster it will be captured.
Escort
In escort games, players will need to escort a payload to a delivery point. The defenders will try to stop the team from doing so while waiting for the time to run out. The attackers will need to be in contact with the payload while it moves.
Hybrid
Hybrid is exactly what it says it is. It is a combination of both Assault and Escort, starting with an assault and continuing by escorting an objective.
Capture the Flag
There is a flag on either side of the map on this map, one for each team. One team will need to head out and capture the enemy's flag and bring it back to the other team's flat position while stopping the enemy from stealing their own flag.
Deathmatch
Eight players compete in a free-for-all with the only objective being to destroy every other player. Whoever gets to 20 points first or has the best score at the end of ten minutes will win the game.
Elimination
Single players, or teams of three or six, will play against other teams of the same size in a first-to-three format. One you are eliminated in this game mode, you cannot respawn in the same round, and the first team to kill all enemy members will win the round.
Seasonal Events
Blizzard will often bring in different fun and casual game modes depending on the season of the year.
How to Bet on Overwatch
While some sports betting may be quite straightforward, betting on esports is a little different. You should know and understand the rules of Overwatch before you start thinking about placing your first bet. Having a firm understanding of the game, and even the teams and players, can give you a huge edge on the bookies when you decide to bet.
All of our sites keep track of the best Overwatch competitions in Asia so that players can make simple, informed decisions. You can keep track of these betting markings and you'll be able to experience a wide variety of bets made available to you.
Types of Bets You Can Make on Overwatch
Moneyline
Moneyline bets are the ones that are the most straight forward. In these, you'll bet for Team A or Team B to win a specific game outright.
Totals
With totals, you'll bet on the total amount of games played. Should the team be playing in a best of 5, and you bet on "Over 3.5 games", as long as the end result goes 3-1 or 3-2, you'll be in the money.
Spreads
Spreads are when you bet on an underdog or a favourite. Usually these bets will come with a slight pro or con, depending on who you're betting on. You'll generally be betting on a winner to win by a certain margin or a loser to lose by a margin. For example, if the spread is -1.5 on Team A, you'll need Team B to win a game, with its additional 1.5 handicap, and you'll be over the line.
Proposition Bets
Usually, there aren't as many prop bets for Overwatch as there would be for other FPS games such as Counter-Strike GO or Dota 2. But these prop bets are usually the types of bets where you can place a wager on specific outcomes such as the first kill or which team wins a specific map.
Futures
Future bets are final bets. These are the kind of Overwatch bets that you'll place on a team you think is going to win the Overwatch World Cup, or any other league.
The Best Overwatch Teams
It's always difficult to figure out who the best Overwatch teams are. This also makes it a little harder to bet. Overwatch is a strategic game of skill, aim and teamplay, so knowing the players and knowing the teams are always helpful pearls of wisdom to have when deciding to place Overwatch bets.
New York Excelsior
NYE are one of the most prominent forces in the world of Overwatch at the moment. They have placed first in multiple competitions, and often get a podium finish. Their most recent achievement was perhaps quite a dip in form where they finished 5th – 8th in the Overwatch League (OWL) Stage 1.
San Francisco Shock
Shock is a team that has been growing from strength to strength. Having not performed too well in 2017 and 2018, they have more recently started taking games off top teams this year. Time will tell if they can continue their Overwatch run.
Vancouver Titans
The Titans are a relatively new team and have only been around for a few months. They've proven themselves to be able to battle with the best as they recently took 1st place in the OWL Stage 1 Playoffs.
Seoul Dynasty
Seoul Dynasty seems to be a hit and miss at times. They took 1st-3rd in 2017 in the Inaugural Preseason and then came 8th the following year in the full Season. Recently they went down 4-0 to the Titans to finish 3rd-4th in the Playoffs.
London Spitfire
Spitfire is another great team but started off rather slowly at the start of Overwatch esports. Since 2018 began, they have taken two 1st place spots in the Inaugural Season Stage 1 and the Playoffs and took a podium finish in Stage 2 of the Inaugural Season.
Los Angeles Gladiators
The Gladiators are your classic mid-table team but are still known as one of the world's best. Their best money finish has been fourth place in the 2018 Inaugural Season, but they have enjoyed some minor success in smaller competitions.
Boston Uprising
Another mid-table team that is beginning to leave more of a mark. Uprising has done well to take two podium spots in the OWL Stage 3 Title Matches and the OWL Inaugural Season too.
Philadelphia Fusion
Fusion haven't quite been able to get that top spot finish yet, but many believe this season will be theirs. They placed second in the Inaugural Season Playoffs and the Stage 2 Title matches but are missing that elusive gold.
Start Betting on Overwatch at Our Top Sites
If you're in the market for Overwatch esports betting, then our recommended top sites are all you need. Our team has spent a lot of time researching and finding the best possible esports sites that can cater to Overwatch betting fans from all over Asia.
You'll find that these sites offer not only the best odds that you can find online, but also some of the best promotions and bonuses too. You'll be able to get money back and sometimes even double your bankroll whenever you feel like placing a few wagers.
Join our top Overwatch betting site today and get the best odds on esports betting.
Frequently Asked Questions
Q.
Where can I find the best sites to bet on Overwatch?
A.
We have a list of the best betting sites in Asia that check all the boxes to ensure that you get only the best odds and a range of betting markets whenever you place a wager on Overwatch.
Q.
What betting opportunities exist for Overwatch?
A.
With Overwatch betting, you can get all sorts of betting markets and opportunities for some of the larger tournaments. You'll be able to place moneyline bets and future bets on winners and overall winners, different spreads, totals of maps or wins and even maybe different pro bets.
Q.
Where can I find updated Overwatch league rosters?
A.
With these top sites on our page, it's never been easier to find the Overwatch league rosters. The sites that we recommend will keep you up to date on all the latest tournament results, team news and things to look forward to in the Overwatch online community.
Q.
What are some of the best Overwatch pro teams?
A.
The best Overwatch teams are the ones that consistently win games in some of the biggest competitions in the world. The Overwatch League Inaugural Season Playoffs in 2018 saw London Spitfire take home a grand prize of $1 million USD with Philadelphia Fusion coming second, and Los Angeles Valiant and New York Excelsior coming in third and fourth. Similarly, both Excelsior and Valiant both came top two in the Regular Season for 2018 too.