Dota 2 Betting in India | Expert Guide
The Dota 2 betting market is just as big as the game itself, and placing a bet on your favourite team or player is really easy. That said, not all Dota 2 betting sites are worth your time.
Our experts searched high and low to bring you this list of the best esports betting sites in India for Dota 2. Each site has great odds, fantastic promotions, and valuable tips. Select one to bet safely now, or continue reading to learn more about betting on Dota 2.
Show Me More
Show Me Less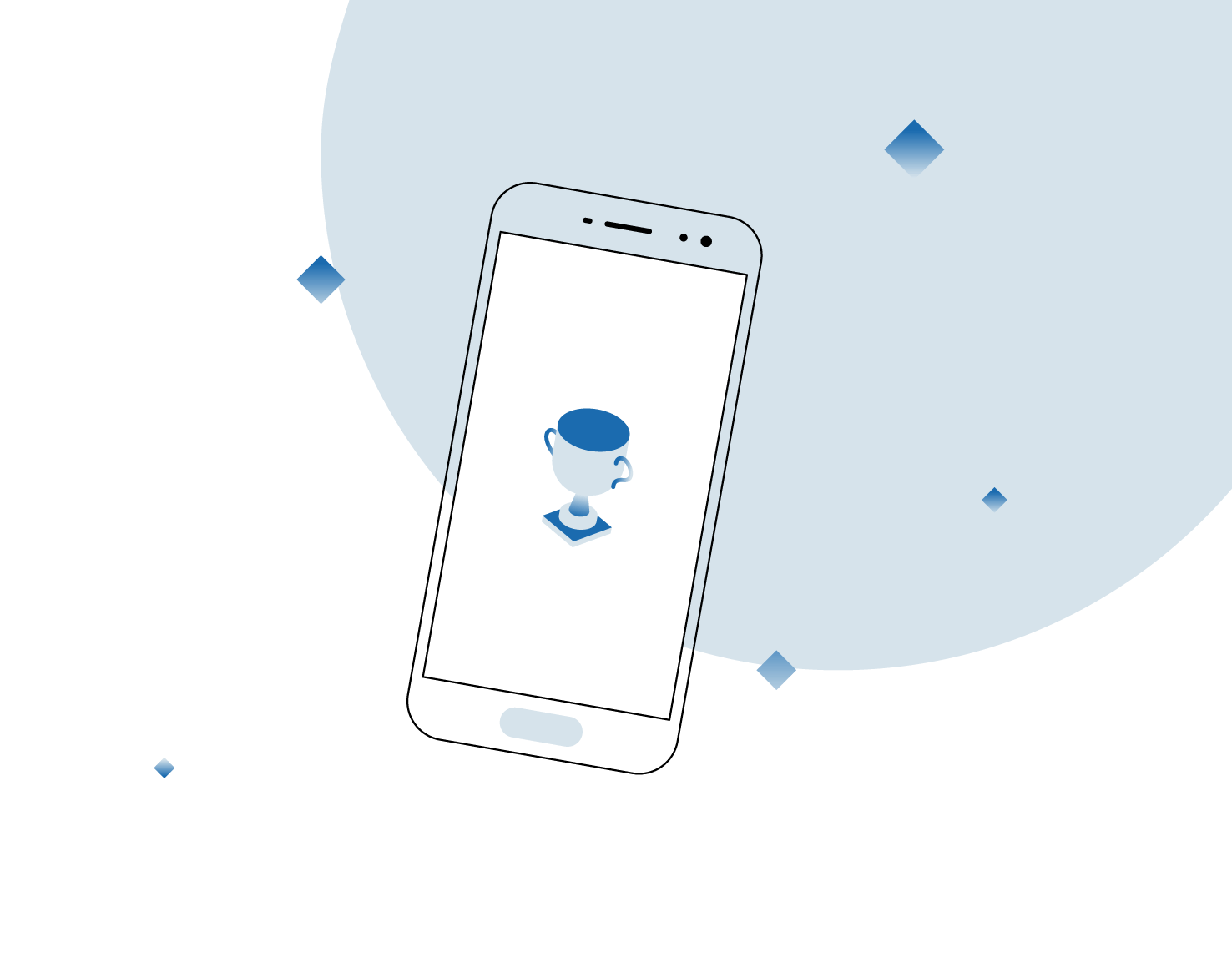 Top Sites to Bet on Dota 2 November 27, 2023
Show More Details
Show Less Details
Average Payout Speed
0 – 24 Hours
Pros & Cons
Place your bets in Indian Rupees
Dota 2, PUBG, Overwatch and more
Watch the action via live stream
Weekly 'Free Bet Club' offers
Enhanced odds with Betway Boosts
100s of in-play betting markets
No cryptocurrency deposit option
No email support available
Show More Details
Show Less Details
Average Payout Speed
0 – 24 Hours
Pros & Cons
PUBG MOBILE India Series betting
Back your favourite esports stars
Popular with FIFA and Dota 2 fans
Receive bonuses for losing bets
Exchange 22BET points for gifts
Live in-play betting
No live streaming available
No phone support available
Show More Details
Show Less Details
Average Payout Speed
0 – 24 Hours
Pros & Cons
Choose from 40+ different sports
200+ live streamed events daily
1,000+ sports matches every day
More than 60 payment methods
Free 24/7 phone customer support
Delayed customer support responses
Cashback only for VIP players
Overwhelming choice of markets
Why Dota 2 Is the Biggest Esport Ever
Whether it's your friends, family or strangers on the street, almost everyone that you know and speak to will have likely heard of Dota 2. The game has hundreds of thousands of concurrent users on a daily basis and is one of Valve's biggest games on Steam, with millions of people having downloaded it.
Dota 2 comes from a user map called Defence of the Ancients that was first introduced in WarCraft 3 in 2003. Since then, Valve took over the licensing from Blizzard for the game, and the rest is history. Valve has had an esports-centric focus on Dota 2 from the very beginning, bringing in visionaries to make the game competitive, and having teams of people designing heroes and significant gameplay improvements.
The game runs across multiple regions and caters to many different languages, and the game is constantly kept fresh by new updates and balance tweaks every few months. This careful focus and planning has resulted in a game that has attracted a slew of professional esports players, and now there are many different teams competing in the biggest leagues for millions of dollars – teams that have household names and fans across the world.
How Is Dota 2 Played?
Dota 2 might seem quite complicated from a new player's perspective, but after you've spent some time to figure out what happens in a game, you'll love watching live streams. As complex as it can be, we've broken down the basics in the easiest way possible.
Game Objective
The objective of a Dota 2 game is to take the opposing team's throne. Both teams are split into the Dire and the Radiant, and each team consists of 5 players that select their character from a pool of 115 different heroes. They will head up and down three different lanes, hitting AI-controlled creeps to earn gold and experience. You can level your hero up to gain unique abilities and skills and will be able to spend gold that you earn at the shop to buy items that improve your hero.
Players will use their characters to make combinations for spells and abilities that can destroy their opponents, while coordinating with their team to accomplish everything necessary to reach the game objective.
Characters
In Dota 2, there are three different types of heroes – Strength, Agility and Intelligence – and they'll vary between being ranged or melee. Each one has different abilities as well as an Ultimate ability, which can shift the outcome of battles depending on the hero. If you were to use Crystal Maiden's Frostbite, which holds a character in place for a few seconds, you could use Juggernaut's Blade Fury to spin in place and deal damage over time to the enemy.
In competitive Dota 2, teams will usually assign their players priority positions from 1-5. In a professional team, a 1 is the highest priority farming hero, meaning it's the carry. Generally, this hero will "carry" the late game for the team, do a lot of damage and get a lot of kills. 2 is the second priority and generally takes up the middle lane – an important lane to control runes and the flow of the game. Position 3 is the off-lane, the lane that usually tries to obstruct the enemy carry by harassing the heroes in lane and making plays across the map. Positions 4 and 5 will be your support heroes that will buy wards to gain vision across the map, teleport to help teammates who are in trouble, and buy supporting items – such as Mekansm, that gives off a 275-healing buff to friendly units.
Map
Dota 2 is laid out with a base in the bottom left (Radiant) and one in the top right (Dire). There will be three lanes (top, middle and bottom), linking the two, with a river running from the top-left to the bottom-right in the middle of the lanes.
Interspersed throughout the map will be neutral camps that contain creeps for heroes to farm and gain gold, and players will also be able to pick up bounty runes (generating gold) and special power runes (haste, invisibility, etc) that can give you a short-added advantage. There's also the Roshan pit, an ancient foe that is very tough to kill. Upon his death he will drop an Aegis that gives a hero the chance to respawn again without having to wait for a respawn timer.
Players can teleport to different structures and will manipulate the fog of war (a darkness that can only be seen through with a friendly presence) to try and attack enemy heroes, destroy towers and ultimately, destroy the enemy throne.
The Top Dota 2 Tournaments to Bet On
There are a lot of fantastic Dota 2 tournaments that you can follow and bet on. Our recommended betting sites will always have the top tournaments for you to place your bets on, and by joining you'll be able to keep track of all the betting opportunities that you'll be able to cash in on within Dota 2.
Since 2017, Valve has sponsored both Major and Minor tournaments with a minimum prize pool and manages the schedules of these competitions to avoid collisions during the year. Competing in each of these will award qualifying points to each team that go towards helping them qualify for The International in each year, a prize pool that usually exceeds over $25 million USD.
These are some of the biggest Dota 2 tournaments that you should look into for esports betting:
The International
Valve's biggest competition of the year. It has massive prize pools and 2018 saw a $25 million USD prize pool. The Main Event sees 16 teams enter with one overall winner at the end.
Dota Pro Circuit
The DPL sees some of the biggest teams in Asia take part in a best-of-2, round robin format. Usually consisting of 12 teams, the bottom two will get replaced by the top two of the open qualifiers of the next season.
DreamLeague
DreamLeague gives points and an epic prize pool to the top teams that compete in it and sees 16 teams play in a double elimination format over 8 days. The final three days are usually played in front of a live crowd.
Captains Draft
Captains Draft is a series that sees teams take part in a GSL-style format game. It is one of the more popular Minor tournaments, and teams from all over can qualify to compete.
Galaxy Battles
While not an official Valve Major or Minor, teams take part in a double-elimination bracket with the winners walking away with their share of a $500,000 USD prize pool.
EPICENTER
The final Dota Pro Circuit tournament of the year is EPICENTER and brings 15 teams in from six different regional qualifiers. There are two teams from Europe, CIS, China, Southeast Asia, North and South America in this competition.
MDL
The Mars Dota League sees another 15 teams qualifying from Europe, China, North America, CIS, Southeast Asia and South America, all competing for their share of $1 million USD and DPC Points for The International. These run in a double elimination format with upper and lower bracket games.
Types of Bets You Can Make on Dota 2
In Dota 2 betting, there are many different types of markets that are offered at our top recommended sites. You should always be as informed as possible before you start wagering, so we've highlighted some of the most popular bets that you may come across when using our list of sites.
Moneyline
A moneyline bet is when you bet on a specific team to win a game. It's simple and straight to the point, making it a good beginner's bet for new Dota 2 fans.
Totals
This is when you'll bet on total amounts of games played. If you bet that Team A wins a game 2-0 and you've bet on the Under 2.5 games, then you're a winner. If the match goes to a third game, you would have had to have bet Over 2.5 games total.
Spreads
A spread bet is when you're betting on +1.5 or -1.5 games for the underdog or favourite respectively since most games are best of three, so the score will always be 2-0 or 2-1. If you had a favoured Team A (-850) and an underdog Team B (+500), if you were to place a spread bet of A on -1.5, then Team B would only need to win one of the three games with the +1.5 as the underdog.
Proposition Bets
Proposition bets or prop bets are when you bet on something specific to happen in the game. Which team will get first blood? Which team will be the first to get ten kills? Which team will kill the most couriers?
Futures
Futures are final bets. These are bets such as betting on the winner of The International, or the winner of the next EPICENTER.
The Best Dota 2 Teams
Dota 2 is a game that is heavily based on skill and strategy and the best teams in the world are well known for their tactics and gameplay styles. You'll immediately be able to see how good a team is because for the most part, out of the 115-hero pool, pro teams will generally stick to a selection of the same 30 throughout a tournament. Bear in mind, no single team has ever won The International twice, which should tell you just how competitive it truly is.
The best way to learn about the most successful Dota 2 teams is to learn about the past winners of competitions and leagues and check out the current pro standings. At any of our top recommended sites, you'll be able to find the top team rankings. Here is a list of a few of the world's best teams:
Evil Geniuses
International winners in 2015, at the time, EG sported one of the youngest players in SumaiL, a 17-year-old from Pakistan. He was one of the most feared mid players of the year and a few years afterwards.
Team OG
OG are the current International champions. Originally known as the underdog, the team brought in two players, who had never competed at the top level of Dota 2 before, to win against all odds.
Team Liquid
Winners in 2017, Team Liquid entered as a favourite and dropped down into the lower bracket and made it all the way. They had a clean sweep of 3-0 in the grand finals.
Team Secret
Not having yet won an International, Secret is comprised of a team of fan-favourites and have some incredibly intelligent strategies that help them win really intense games.
LGD
The all-Chinese outfit – originally known as LGD Gaming – has yet to win at the International. They did place 2nd in 2018, and were finally ousted by OG.
NaVi
NaVi is another crowd favourite and won the first International back in 2011. They placed 2nd for the following two years thanks to the strengths of players like Dendi and Puppey who are very popular amongst the Dota 2 community.
Join Our Recommended Sites for The Best Dota 2 Betting
Excited to start betting on Dota 2? Look no further than our top-rated online betting sites. They will offer you the best odds, current information on the latest Dota 2 betting events and will always keep you abreast of things happening in the Dota 2 esports world.
Check out our top-rated online betting site aimed at Dota 2 and esports betting in India!
Frequently Asked Questions
Q.
Is it legal to bet on esports games in India?
A.
It is totally legal to bet on esports games in India. Consider it the same way you would bet on a sports team or something similar, esports and Dota 2 in particular are treated the same way on the online gambling industry. Ensure that sports betting and gambling is legal in your region and then you'll be safe to place any bets on our recommended sites.
Q.
Where can I watch competitive Dota 2 matches?
A.
Dota 2 matches can be seen all over the internet. There are many different Dota 2 competitive games that are broadcast all over Twitch, and you'll also be able to catch certain games on YouTube and Facebook. Since Dota 2 is free to play, you'll also be able to watch the most popular competitions in the game client too.
Q.
Can I place mobile and in-play bets on Dota 2 events?
A.
Mobile bets are most welcome at our top-rated online betting sites. Since a Dota 2 game can last anywhere between 30 minutes and 60 minutes on average, in-play bets are a big business. There's nothing quite like seeing an underdog getting pummelled at the start of the game, only to realise that they have the late game strategy. What a perfect time to place your bet!
Q.
Where can I claim the best Dota 2 betting bonuses?
A.
All of the sites that we recommend for Dota 2 betting have great bonuses and promotions. If you come to one of our listed sites with a bankroll, there's a good chance you'll get to double it with a welcome bonus when betting.
Q.
Which Dota 2 betting site offers me the best odds?
A.
Our listed top sites have got some of the best odds for Dota 2 betting. We pride ourselves on giving users the best possible experience and top-quality odds when looking to bet on Dota 2.