Call of Duty Esports Betting in India – Expert Guide
As one of the top-selling franchises in the world, it's no wonder that Call of Duty esports has become one of the biggest betting markets in India. If you want to get involved, our experts are here to help. We've created a list of the best esports betting sites that take bets on the latest Call of Duty titles.
Select a site from the list below to enjoy the best betting on Call of Duty or read on to find Call of Duty betting tips, strategies, and guides.
Show Me More
Show Me Less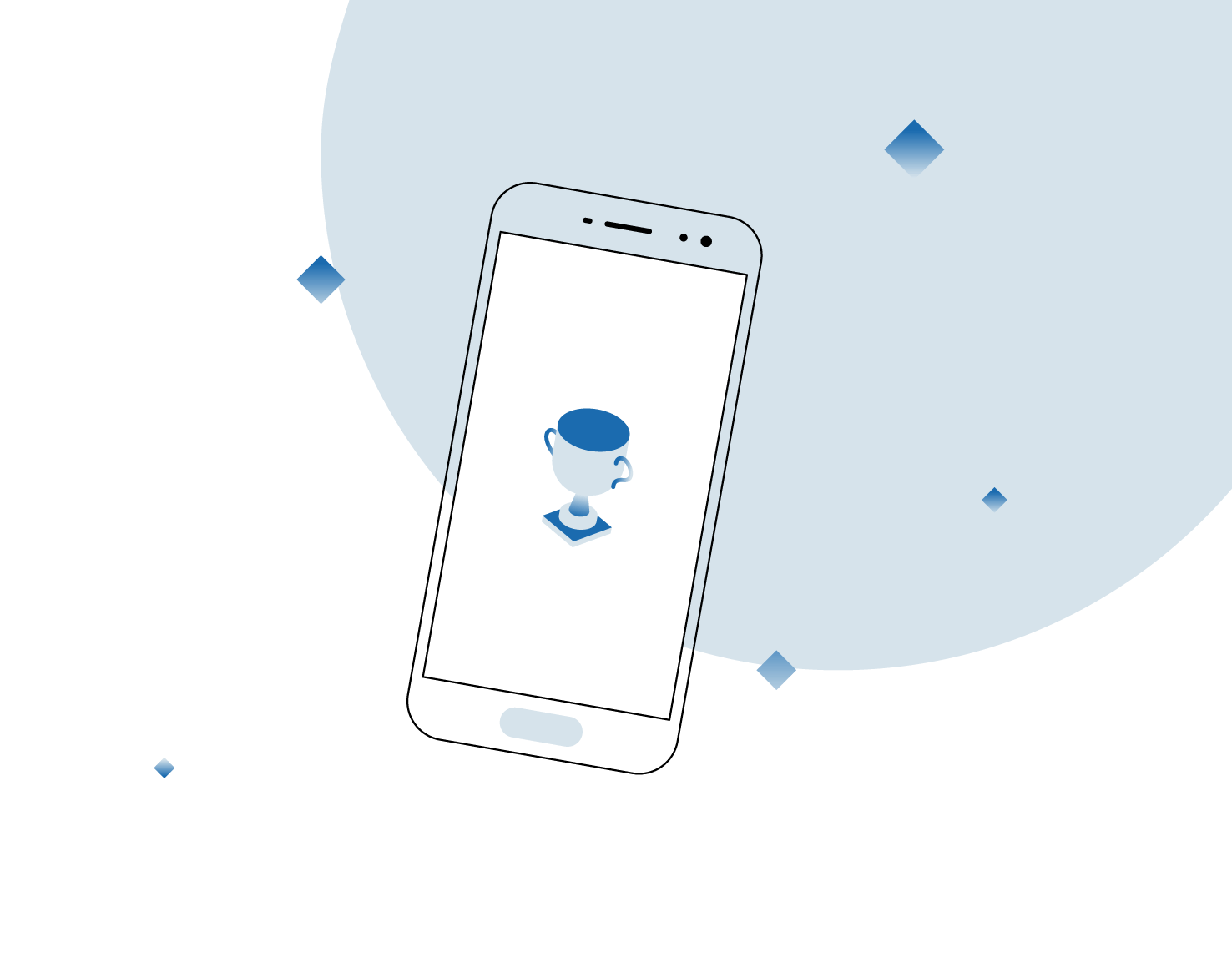 Best Call of Duty Betting Sites August 31, 2023
Show More Details
Show Less Details
Average Payout Speed
0 – 24 Hours
Pros & Cons
Place your bets in Indian Rupees
Dota 2, PUBG, Overwatch and more
Watch the action via live stream
Weekly 'Free Bet Club' offers
Enhanced odds with Betway Boosts
100s of in-play betting markets
No cryptocurrency deposit option
No email support available
Show More Details
Show Less Details
Average Payout Speed
0 – 24 Hours
Pros & Cons
PUBG MOBILE India Series betting
Back your favourite esports stars
Popular with FIFA and Dota 2 fans
Receive bonuses for losing bets
Exchange 22BET points for gifts
Live in-play betting
No live streaming available
No phone support available
Show More Details
Show Less Details
Average Payout Speed
0 – 24 Hours
Pros & Cons
Choose from 40+ different sports
200+ live streamed events daily
1,000+ sports matches every day
More than 60 payment methods
Free 24/7 phone customer support
Delayed customer support responses
Cashback only for VIP players
Overwhelming choice of markets
Why Call of Duty Is Massive
Call of Duty has been a staple in the first-person shooter genre since early 2003. The game started out set in World War II, but over time, different titles in the series have spanned across many different historical eras – including futuristic wars complete with space combat.
Since 2005, Activision has released a Call of Duty on an annual basis. The publisher had two developers working on the titles up until 2011, when another was introduced. The two initial publishers, Infinity Ward and Treyarch are both well-known for their creation of shooter games. Sledgehammer Games came on board in 2011 and have been responsible for three titles in the series.
The initial World War 2 games in Call of Duty, Call of Duty 2 and Call of Duty 3 were not massively popular games. The combat style didn't appeal to everyone and it seemed to be rather niche, even though the games did score highly. It wasn't until 2007 when Call of Duty soared into popularity with Call of Duty 4: Modern Warfare.
Modern Warfare saw the highest score that a Call of Duty PC game had ever had in a review. This is what sparked the Call of Duty catalyst, and year after year, Call of Duty games have been honing their multiplayer variants, with less and less focus on single player elements since them.
It was thanks to the multiplayer capabilities of Modern Warfare that Call of Duty was able to break into the esports scene with huge success. This inspired a yearly pattern – when a Call of Duty is released, the old game is set aside while the new one improves on the esports elements of the game.
Players were given competition in ladders or tournaments and saw large cash prizes. Still, the game didn't hit its true peak until 2014, when Call of Duty: Ghosts blew esports crowds away, sporting an average of 15,000 teams each season.
Call of Duty today is rather popular in Europe, North America and Asia and sees many teams sporting at big competitions on a daily basis.
Popular Call of Duty Esports Games
Call of Duty has been rather constant down the development line and has tangentially shifted inside the FPS genre itself. All of the games since 2006 have had a fairly core focus on multiplayer, with a few of the Black Ops games also having a "zombies" mode, where players would team up and kill AI-controlled zombies.
The esports aspect of Call of Duty has been genre defining, and while the console versions of the games have proved most popular in esports, the PC versions were never far behind either.
Call of Duty 4: Modern Warfare (2007)
Modern Warfare is where Call of Duty's esports reputation started. The game had some of the tightest FPS physics around for it's time and sparked the journey of FPS esports. One could argue that this was the catalyst that shot other FPS games to fame too.
Call of Duty: Ghosts (2013)
Ghosts was the first CoD title that brought destructible environments into the game. Players would earn more powerful kill streak awards and the game had the introduction of a number of multiplayer modes that catapulted the game's popularity.
Call of Duty Infinite Warfare (2016)
Infinite Warfare is centred around a battle for the Solar System and features a futuristic military style gameplay. The game was met with mixed reactions, but still had a fairly popular esports following. The game allowed players to run up walls and perform powerful jumps which changed the game dynamic.
Call of Duty World War II (2017)
World War II was a game from Sledgehammer, and while it was slightly different, it still managed to capture the feel of Call of Duty. Players would battle in World War II between the Axis and Allies, and they would be able to use different divisions, giving them different weapons and loadouts.
Call of Duty Black Ops 4 (2018)
Specialists returned in Black Ops 4, a blend of unique soldiers with abilities and traits. The multiplayer aspect focused on more tactics and teamwork and saw the introduction of a battle royale game mode called Blackout.
Call of Duty World League Betting
The Call of Duty World League is without a doubt, the most prestigious Call of Duty event and with it, comes a fair amount of betting by players and fans online. Keep in mind that our recommended Call of Duty betting sites will always have the best offers on the World League and other CoD betting events
The World League requires five players per team competing in a best-of-five series. There will be three qualifying regions in North America, Europe and Asia-Pacific. Players will assume different roles in their squads and duke it out for a prize pool of $6 million, the largest in Call of Duty esports history.
How Call of Duty Esports Matches Are Played
Usually, competitive Call of Duty in esports would see players on the Search & Destroy mode, playing a number of maps picked by the competing teams. The game has diversified a little bit into different modes, and while S&D is still the most popular esports mode, the new modes have brought with them entirely new styles of gameplay and strategy.
Here are some of the modes currently being used competitively in the Call of Duty World League:
Hard Point
Hard point is a battle for tactical points on a map. Both teams will always be fighting over one particular point that moves position as the map progresses on. Teams will earn points when standing on the area known as a Hardpoint. When an enemy enters the area, it becomes contested and no points are awarded until one team is alone on the area.
Search & Destroy
S&D is the bread and butter of the Call of Duty esports world. One team will attack and one will defend. There are no respawns until the following round. This is usually played 5v5 and has been the CoD esports staple since 2006. The attacking team will need to eliminate the enemy team or place an explosive at one of two bomb sites. The defenders will need to hold them off for the time limit or destroy them.
Control
Control is a new mode that was developed with Black Ops 4 and sees a big focus on tactical gameplay. It has some elements of S&D where the teams will swap attack and defend, with the focus being on two objective areas. It then blends in the objective points that players need to capture.
In this mode, each team gets 25 lives for the round and the round will end when a team captures both hills on offense, runs out the clock on defence or expends the other team's 25 lives.
How to Bet on Call of Duty
Call of Duty betting is fairly similar to other shooter esports. You'll be given a number of different options to bet on at some of the best online betting sites, but you'll need to fully understand each and every betting market to make the best use of your time and money.
Moneyline
These are bets that are placed on individual matches which will say that one team will beat another. The odds are reflected by the perceived strength of the team based on previous competition performances.
Totals
These bets will be when you're betting on a total number of maps played in a match being over or under a given figure. For example, you could bet on Team A to have Over 2.5 games. Thus, if Team A and B went to 2-1 (best of 3), then you'd win.
Spreads
Spreads are bet when there is an underdog and a favourite. If Team A was the favourite and Team B was the underdog, you'd place a spread bet on A at -1.5, then Team B would only need to win one of the three games with the +1.5 as the underdog.
Proposition Bets
Prop bets will give players a chance to bet on unique circumstances in a game. This could be a number of kills or the first team to get a particular type of kill in a game.
Futures
Future bets will be for the overall outcome of a tournament, for example, if you wanted a certain team to win the entire competition, you'd make a future bet.
The Best Call of Duty Teams
When it comes to Call of Duty betting online, you should know exactly how the game works, who the best teams and players are, and preferably, what kind of role each player has in the teams that you follow.
With the recommended sites that we list, you'll be able to get up-to-date information on tournaments, teams and players. You'll see who is performing well and who isn't. In the meantime, here's our introduction to some of the finest teams in Call of Duty esports:
Gen G.
While Gen G. as a multi-gaming organisation have enjoyed a lot of success, they haven't found much in CoD as of yet. They held the best record in the 16-team league of the CWL Pro League and currently sit top with an 81% win-rate.
Midnight
Midnight Esports were undefeated in the CWL Pro League in their groups and are currently placed second in the Pro League standings.
OpTic Gaming
OpTic placed third in the Call of Duty Championship in 2013 and 2014, with their more recent success being a win in 2017 in Infinite Warfare. They also took the CWL for Black Ops 3 in Stage 1, the Anaheim Open and the Orlando Open. OpTic also won the Las Vegas Pro Circuit for Black Ops 4.
Luminosity Gaming
Luminosity has shown great success in the past and has won the Infinite Warfare Anaheim Open and the Birmingham Open for WWII. In Black Ops 4, they were the Pro Circuit winner of the Black Ops 4 Fort Worth tournament.
100 Thieves
Thieves are leading Division B of the CWL World League and are one of the favourites to do well throughout the entire season for 2019.
Splyce
Splyce enjoyed success with Infinite Warfare as they took Stage 1 of the Call of Duty World League in 2017 and have since picked up 4th place in the CWL pro season.
eUnited
A highly underrated team, eUnited currently rank second in Division B of the CWL, just behind 100 Thieves, but haven't enjoyed much more success in CoD esports in the past.
Team Reciprocity
Nearer the bottom, Reciprocity currently sit 7th in the CWL but enjoyed a 3rd place finish with their mostly British team at CWL Fort Worth. They have improved on their 9th – 12th place finished at the CWL Las Vegas Open though, so they are going from strength to strength.
Evil Geniuses
EG won the most recent Call of Duty Championship in 2018 for World War II but haven't been performing up to their usual standards as of late. EG came 3rd/4th at the WGN Championship series but placed 13-16 in the recent Fort Worth CWL.
The Future of Call of Duty Esports Betting
With the backing of professional organisations and Activision itself, it's a certainty that Call of Duty esports is going to be around for quite some time. The game enjoys huge popularity with each release every year and subtle changes in the games that are released annually can have a big impact on who the best teams and players are in the CoD esports world.
With the inclusion of the new Blackout mode in Call of Duty: Black Ops 4, we could even see a new game mode develop in the World League, as there seems to be growing popularity for battle royale esports titles, since the success of Fortnite and Playerunknown's Battlegrounds.
Join the Action At Our Top Call of Duty Betting Sites
If you're someone who enjoys having a bet on popular Call of Duty games, then look no further than Asiabet. Regardless of what platform the games are on, Call of Duty betting could never be simpler.
The sites that we list right here offer the best odds to players in India, and they also give out some fantastic bonuses and promotions to keep your bankroll ticking over, so that you can spend more time betting and less time trying to find the right site.
These sites also keep players up to date with everything going on in the world of Call of Duty and Call of Duty betting. You'll get to find the best CoD betting events, guides on teams and players, as well as helpful betting tips. These sites will keep up with the growing market too, ensuring that your betting experience will always be exciting.
Take a look at our top Call of Duty Betting site offered in India.
Frequently Asked Questions
Q.
What betting sites have the best Call of Duty World League odds?
A.
If you stick to AsiaBet, you'll find the best Call of Duty betting sites for Asian players. We spend time placing bets at the sites we recommend so that we can always guarantee that odds you get at these sites are the best.
Q.
What makes you the top guide for Call of Duty betting in India?
A.
Our team of experts at AsiaBet have been online in the betting industry for a number of years. We are also keen esports enthusiasts, supporting many different teams across many different games. We like to head over to the sites we recommend, place bets, read up on tips and guides and, ultimately, spend our time betting.
Q.
How can I bet on the Call of Duty World League?
A.
All you need to do to start betting on the Call of Duty World League is head over to one of the top sites we recommend on our list. You'll see that each and every one of those sites will have a section available to you for all kinds of Call of Duty betting.
Q.
How can I watch Call of Duty World Leagues live?
A.
Call of Duty World Leagues can be watched live on most streaming services. If you head over to Twitch, YouTube or Facebook, you'll likely be able to catch the action live, but if you happen to miss it and come in a little later, you can always catch the games after they've aired.