StarCraft 2 Betting in India | Expert Guide
If you know your esports, you'll be familiar with how the StarCraft series redefined real-time strategy games into a winning formula. And, with StarCraft 2 ranking as one of the most popular real-time strategy (RTS) esports titles around the world, you'll understand why it has taken the esports betting industry by storm.
Our experts are always on the lookout for the best and most secure betting sites for you to sign up to. Here, we've picked the ones that offer StarCraft 2 betting options with the best value for your wagers.
Our team of industry specialists have been in the online gambling industry for many years, and we've made it our lifelong mission to source only the very best esports betting sites in India.
We are massive fans of esports and StarCraft 2 in particular, and we can tell you how many Hydralisks it takes to unscrew a lightbulb, or how fast a Goliath can move across the map.
These are the best esports betting sites:
Show Me More
Show Me Less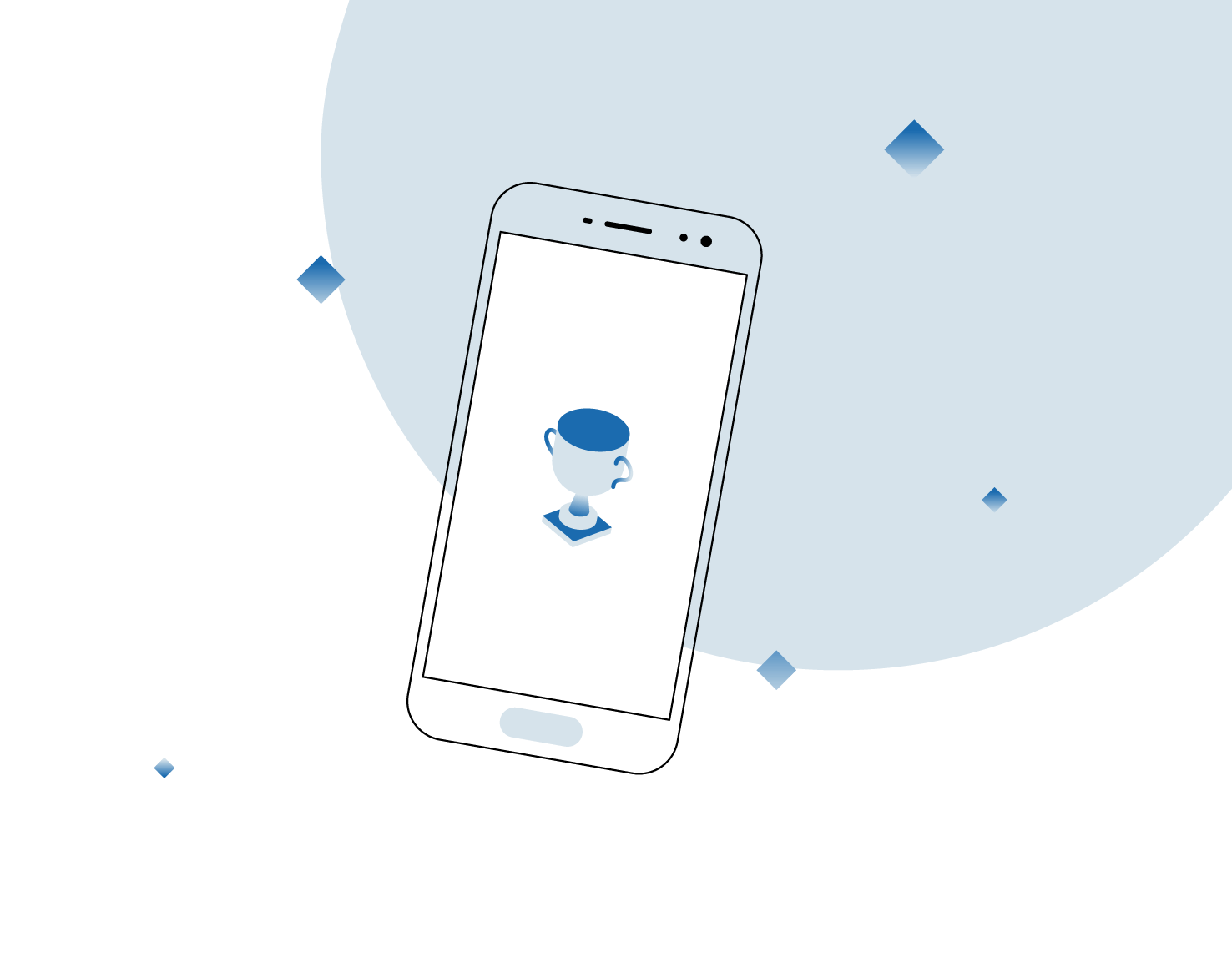 Best Starcraft 2 Betting Sites November 30, 2023
Show More Details
Show Less Details
Average Payout Speed
0 – 24 Hours
Pros & Cons
Place your bets in Indian Rupees
Dota 2, PUBG, Overwatch and more
Watch the action via live stream
Weekly 'Free Bet Club' offers
Enhanced odds with Betway Boosts
100s of in-play betting markets
No cryptocurrency deposit option
No email support available
Show More Details
Show Less Details
Average Payout Speed
0 – 24 Hours
Pros & Cons
PUBG MOBILE India Series betting
Back your favourite esports stars
Popular with FIFA and Dota 2 fans
Receive bonuses for losing bets
Exchange 22BET points for gifts
Live in-play betting
No live streaming available
No phone support available
Show More Details
Show Less Details
Average Payout Speed
0 – 24 Hours
Pros & Cons
Choose from 40+ different sports
200+ live streamed events daily
1,000+ sports matches every day
More than 60 payment methods
Free 24/7 phone customer support
Delayed customer support responses
Cashback only for VIP players
Overwhelming choice of markets
How We Select the Best StarCraft 2 Betting Sites
Our experts know exactly what to look for when testing what's available on the market. So, we've developed our own set of essential criteria that a site must meet in order to make it to our recommended list:
The Best Odds
The sites we recommend to you will always give you the most competitive odds for your StarCraft 2 bets, so you know you'll get the best value for your money when you sign up to any esports betting site from our top-rated list.
Trustworthy Sites That Are Safe & Secure
It's always a smart idea to trust the site where you're placing your esports wagers, and that's exactly what you'll get with all of our top sites. You can gamble online safe in the knowledge that your data will remain safe and your deposits secure each time you bet money on your favourite Starcraft 2 markets.
A Variety of Betting Options
The best esports betting sites in India are those which offer you ample variety when it comes to betting markets. Whether you want to place a bet on a player picking a particular race, guess whether or not someone is going to 7-pool their opponent, or simply opt for the standard 'player to win the game' market, you'll find them all when you sign up at one of our recommended sites.
Only the Best Bonuses & Promotions
We only look for the best bonuses on offer for esports betting fanatics. Naturally, it follows that at our top-rated sites, you'll be able to claim your welcome bonus and top promotions to maximise your bankroll.
Extensive Coverage of StarCraft 2 Tournaments
We bring you the sites which cover the biggest Starcraft 2 tournaments taking place worldwide, giving you a broad choice of live events and markets to sharpen your in-play betting skills.
Why You Should Bet on StarCraft 2
StarCraft 2 is a fantastic game to bet on because it's really exciting to watch. There are many units that can be in play at any given time, plus 3 unique races with a number of different units too. You'll never be short of adrenaline-filled action when betting on this game.
Being such a hugely popular game in the StarCraft series, it can be easily found at all the major esports betting sites available to players in India. That gives you ample opportunities to find the best SC 2 odds on the betting markets that appeal to you.
StarCraft 2 has millions of players around the world looking to showcase their game strategies. Watching VODs and tournament matches will help you assess specific players' skills, which puts you at an advantage to place a more informed bet.
There are tried and tested favourites in the StarCraft 2 gaming world. So, having a sound knowledge of who the best players are will instantly help you to gain an edge in any betting market. If you know that one player has an amazing strategy as Protoss against Zerg but suddenly goes up against Terran, or has a mirror-match against another Protoss player, you'll know the odds can shift quite dramatically.
How Is StarCraft 2 Played?
StarCraft 2 is an RTS game featuring three primary races: Protoss, Terran and Zerg. Each has been crafted by the designers at Blizzard Entertainment with a rich history and lore, complete with a backstory and everything else you could possibly ask for in a game.
Competitively, players will usually play 1v1 and pick their race. A map is selected, after which players compete in a best of 3 or best of 5 series and play against each other. They will need to manage an economy of minerals and Vespene gas, both of which will be used to construct buildings or units.
Players will also need to manage base expansions, harvest, building, maintaining an army, as well as exploring and using tactics to outwit and outlast their opponents.
Starcraft 2 can last anywhere between 10 and 40 minutes, and a large part of the game's core mechanics are down to scouting. Each and every unit in the game will have strengths and weakness. So, when you see your opponent about to start rushing you with Zerglings, the best thing to do would be to get out some form of units and start focusing on a short-term base defence.
The same is true of a player who plans to expand quickly to capitalise on more minerals. As soon as something like this becomes evident to a player, pushing forward with a group of attackers could prove vital, as the enemy will have a lot of resources invested in the base expansion.
The objective of Starcraft 2 is to destroy the opposing team's base, although in reality the games usually don't get that far. Players will choose to opt out of the game and concede defeat when they know they have lost by calling good game, or "gg", and leaving the match.
This happens far more often than you'd think, usually when the opposing player destroys a main army or cuts off resource supply.
A Guide to Betting on StarCraft 2
While learning how the StarCraft 2 game works will certainly work to your advantage, here are a few other factors you should take into account if you're looking to place a profitable bet.
What Are the Available Markets for StarCraft 2 Betting in India?
StarCraft 2 attracts bettors worldwide to a great variety of wagering markets. The StarCraft 2 betting model can be likened to real live-action sports, as you'll be able to find different handicap bets, totals, and even prop bets.
You might also find a bet in a particular tournament where you can put money on someone dying to a Nydur worm, or on seeing how many Protoss players will decide to 2-gate. The world of StarCraft 2 is filled with so many strategies and nuances that you can never grow tired of it as a bettor.
StarCraft 2 Betting Tips From Our Experts
If you're looking to make money on your Starcraft 2 match bets, our team of experts are here to help.
The first thing you must remember is that, unlike other esports, StarCraft 2 competitive events on Battle.net often see individual players in a 1v1 format. So, a player's individual performance will have a huge impact on the match outcome. Make sure you always keep up to date on who the best players are at any given moment to stay on top of the betting game.
Secondly, the developers at Blizzard are always looking to improve the StarCraft 2 gameplay with frequent patch releases. Being aware of any changes, like patches that will favour a particular race, means you'll have a better chance at making profitable predictions.
It's also essential to learn the different maps in StarCraft 2. Pro players will use particular strategies depending on the map being played on, so observing how these maps vary from one another can also gain you a competitive edge whenever you bet.
Sign Up to a Recommended Esports Betting Site
Once you're equipped with all the game knowledge you need, your next step will be to register at a StarCraft 2 betting site. But before you go ahead and make a deposit, you need to be sure you can trust the site with your money as well as your personal information.
When you join any of our recommended StarCraft 2 betting sites, you can bet safe in the knowledge that your data is fully protected. Signing up to one of our top-rated sites also means you'll be able to take advantage of the best StarCraft 2 bonuses and promotions available to players in India.
The Top StarCraft 2 Tournaments to Bet On
StarCraft 2 is a worldwide esports phenomenon with a popular real-time strategy heritage, providing you with a wide range of events for your wagers.
StarCraft 2 has a list of Premier, Major and Minor tournaments held throughout the year. Among the minor tournaments you can bet on, you'll find well-known events such as STK, GPC, and Afreeca, which accept players from all over.
Moving up into the Majors and the Premier tournaments will likely see you place your bets on the bigger names in StarCraft 2. You'll also realise how popular the HomeStory Cup is, as the cups are always talking points for star semi-pro to pro players. The World Championship Series, or WCS, also falls into this bracket.
Here are the Premier StarCraft 2 events you could bet on:
WCS Winter
WCS Summer
WCS Fall
WCS Spring
GSL
Global StarCraft 2 League Seasons
Intel Extreme Masters
Find Out the Best StarCraft 2 Players and Teams
StarCraft 2 is an ever-changing game. There are different updates and map features, plus a constantly changing race that seems to gain popularity over certain periods of time. Some of the best players in the world gained notoriety from the first StarCraft game successes, after which they went on to dominate the world scene of SC2.
Make sure to look out for these StarCraft 2 champions when considering placing a few profitable bets:
Mvp
Life
TaeJa
MC
Jaedong
MMA
NesTea
BoxeR
Frequently Asked Questions
Q.
Is it legal to bet on esports games in India?
A.
It is completely legal to bet on esports games in India. As long as you're able to bet on traditional sports in your region, you'll be fine to bet on esports games too. Generally, countries that don't allow players to bet on esports will tend to go after the betting companies rather than the players themselves, so you should never really worry about being in trouble as an individual. Always check the latest gambling regulations to ensure you're betting safely.
Q.
What are the top StarCraft 2 leagues to bet on?
A.
Some of the most popular ones to bet on would be the GSL or the WCS. There are other tournaments that happen once a year, such as the Intel Extreme Masters or the Electronic Sports World Cup. Finally, there's the Global StarCraft 2 League, which consists of 3 series while also forming part of the GSL tournament.
Q.
Where can I claim the best StarCraft 2 betting bonuses?
A.
You can do that right here at AsiaBet. By joining any of our top-rated StarCraft 2 betting sites, you'll be able to claim some truly lucrative esports betting bonuses to add to your bankroll.
Q.
Can I place live and on-the-go wagers on SC2 matches?
A.
Of course! You can place live, in-play bets in the same way you would at the start of a game. Obviously, the SC2 odds will change as the game progresses, but placing live bets is a great way to turn a real-money profit as you make predictions based on the action as it unfolds.
Q.
Which StarCraft 2 betting site should I sign up to?
A.
You should always pick the top StarCraft 2 betting site that appeals to you the most. If you happen to take a look at our top recommended sites, you'll usually find that they check all the boxes to give you the best online esports betting experience possible.