Best Live Stream Betting Sites for India
Want to bet on sports while you watch on your phone? Our team has put together a list of the best live stream betting sites in India. We've reviewed every site to come up with our top live stream bookmakers. We've also included information on joining live stream betting sites, strategies for making live bets, and more. Start now by signing up for one of our top sites!
Show Me More
Show Me Less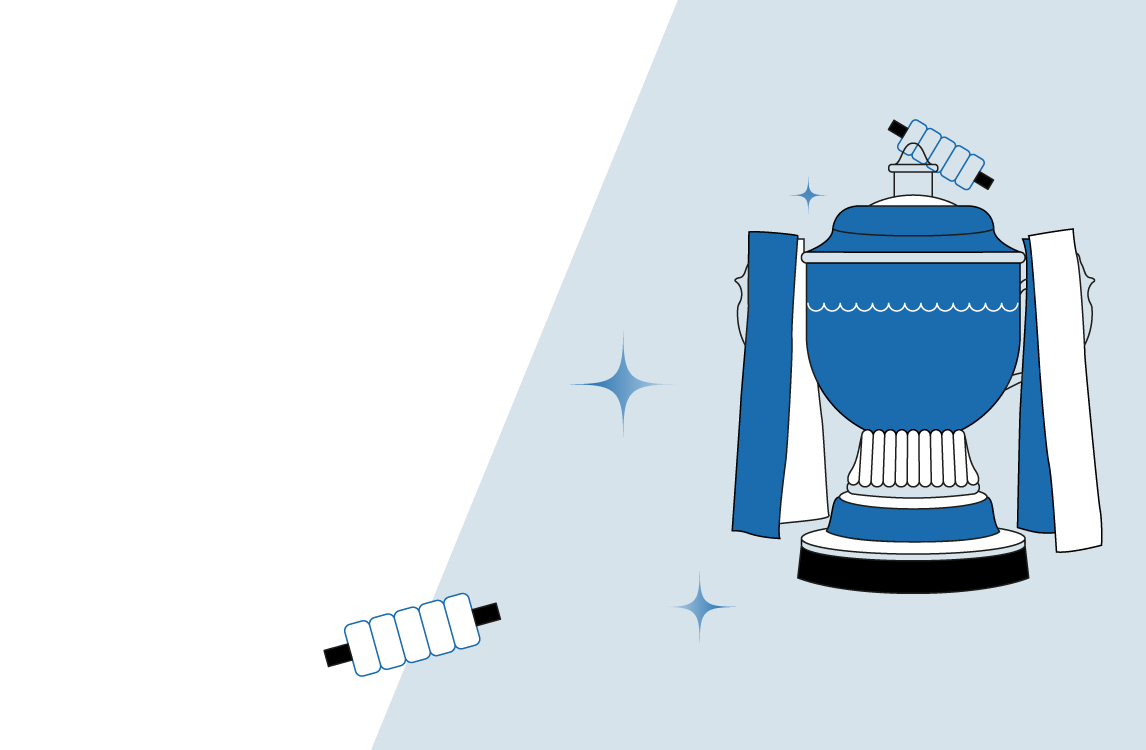 Best Live Stream Betting Sites in India November 30, 2023
Why Use Live Stream Betting Sites?
Live stream betting sites offer one of the most convenient ways to enjoy live betting online. Rather than having to track down television or streaming coverage on your own, or rely on occasional updates from a sports website, you can watch the action for free while you place your bets.
The best live stream bookmakers give you a cheaper, easier way to watch sports from around the world. This is especially true for foreign leagues, which sometimes require expensive TV or cable packages to watch. You can also stream sports on your phone, computer, or any other device you want to use, straight from the bookmaker's website or app.
The Best Live Stream Betting Sites for Each Sport
Each of our recommended live stream betting sites offers high quality coverage of sporting events. But not each bookmaker is the best for every single sport. Here's a look at what you should consider if you have a favourite sport you want to bet on at a live stream site.
Streaming Requirements
If you want to enjoy live video of sporting events, you'll need to make sure you can meet some basic streaming requirements. That includes having a strong enough connection and the right software to play the video. Here's a look at the main requirements to watch sports at the best live stream bookmakers.
Get a Stable Internet Connection
Nothing will ruin your live streaming experience faster than a poor internet connection. If you are watching streams on your computer, be sure to have a strong wireless connection, or consider a wired connection for an even smoother experience. If you want to steam sports on your phone or other mobile device, it's best to connect to WiFi rather than using your cellular data if possible.
Create a Betting Account
In order to take advantage of the video coverage at the best live streaming betting sites, you'll need to open an account. Sign up for an account at one of our recommended sports betting sites, and you should have immediate access to their live streams. Keep in mind that policies vary by site: you may have to maintain a balance or bet on a particular match in order to watch certain streams.
Install the Latest Flash Player
While Adobe no longer supports Flash, some sportsbooks may still run older streaming services that rely on Flash, so it's important to have the most current version of the software. Thankfully, most sites now run their streams – and most of their web-based platforms – on HTML5, a standard language that works on all devices and operating systems. By keeping your web browser or operating system up to date, you can ensure your streams will run correctly.
Download a Top Sportsbook App
One of the best ways to ensure smooth live streams is to download a mobile app from a bookmaker. The best sports betting apps allow you to bet on sports and watch live streaming events on a streamlined program designed to work on your device. However, our top live stream betting sites also feature mobile-optimized web-based platforms that allow you to easily bet and watch games right in your favourite browser.
How to Join the Top Live Stream Bookmakers
Even if you've never tried a sports betting site before, it's easy to sign up and place your first bets. Here's a quick step-by-step guide to joining your first live stream betting site.
01
Join a Top Recommended Site
First, you'll want to pick one of the recommended sites on this page. Choose from our list of the top live stream betting sites and click on our link to begin the signup process.
02
Complete the Online Application
Next, you'll need to register your account. The bookmaker will ask you for some basic information, like your name, email, and address. Once you fill in this information, your account will be activated.
03
Make Your First Deposit
If you want to bet, you'll usually need to make a deposit. Visit the site's cashier, and choose a banking option that is convenient for you. Fill in the required information and submit the transaction. The money should reach your account in moments.
Next, find a live streaming event you want to bet on. Look for a list of streaming games and matches on the site. From that selection, choose the match or contest you're interested in to start watching the action.
Choose a bet you'd like to make and decide how much to wager. You will then see your potential payout. If you're happy with the odds, click submit to make your first sports bet!
Strategy and Tips for Live Streaming on Betting Sites
If you're new to live stream betting, you might be wondering about the best ways to take advantage of these streams. Don't worry: we've put together some great advice for new players. Here's are a few of our favourite tips and strategies you can use at our top live stream betting sites.
Join Multiple Bookies
Joining multiple bookmakers is key for anyone who wants to bet on sports, as it gives you a chance to compare the odds at different sites and get the best possible payouts. But it also means you'll have access to more live streams, as various operators have agreements with different leagues and competitions.
Watch as Many Live Streams as You Can
If you want to win in the long run, you need to know your favourite sport as well as possible. That means doing research beforehand. But it's also important to watch as many live streams as you can to get a deeper understanding of your chosen sports. That includes getting a feel for the typical game flow that impacts how live odds change during a match.
Always Be Prepared
The odds will constantly be changing while you watch a live stream. That means you should be prepared to make the bets you're interested in as quickly as possible. Prepare your bet slip ahead of time, being ready to click submit the moment you want to make your wager. Don't delay too long in making a bet, or the odds may become unfavourable before you know it.
Factor in Time Delays
Be aware that even at the best live stream betting sites, there may be a short delay between what's happening in the real world and what you see in your screen. That may mean that the bookmaker knows more than you do about the latest updates in a match. That makes it safer to bet during delays in the action. In addition, be aware that if the odds shift dramatically and you're not sure why, chances are that something has happened – you just haven't seen it yet.
Cash Out at the Right Time
Many of our recommended betting sites give you the option of cashing out a bet early. You'll want to track the payout being offered throughout an event. If you see a payout that you think is particularly generous, don't hesitate to take it. Cashing out at the proper moment can be just as important to your long-term success as picking the right times to place your bets.
Enjoy the Live Stream!
Don't forget to actually watch the events you stream. Part of the reason we love our top live stream bookmakers is the fact that we get to watch our favourite competitions while we bet on them. Look to make smart bets, but be sure to have fun at the same time.
Stream Your Favourite Sports at the Best Bookies!
As you can see, there's nothing quite like betting on sports while you watch them unfold on stream on your computer or mobile device. Sign up with one of our top live stream betting sites below to get into the action right now!
Frequently Asked Questions
Q.
What are the best free live sports streaming sites?
A.
We've put together a list of the
best live stream bookmakers
on this page. Each of our recommended sites offers a different mix of live streaming sports. Our team has reviewed each betting site to make sure it is safe, trustworthy, and offers a variety of bonus offers and betting markets for you to choose from.
Q.
What sports can you live stream with betting sites?
A.
You can enjoy live streams of just about any sport you want at the top betting sites. Whether you're interested in betting on football, tennis, or live-streaming horse racing, we can recommend bookmaker that shows video coverage of your sport. Different
sports betting sites
offer various live streaming competitions, depending on what you want to bet on and watch.
Q.
How can I stream live sports and bet on my mobile?
A.
Today, all of the top betting sites are designed to work on phones, tablets, and other mobile devices. Some bookmakers utilize apps that you can download to your phone, while other sites rely on mobile-friendly websites that you can access right in your browser. Either way, it's simple to enjoy
live betting
of streaming sporting events on your mobile.
Q.
Which streaming app is best for betting on sports?
A.
Since every bookmaker offers a different range of streaming events, there's no one app that's best for every person. However, we've put together a list of the
best apps for betting on sports
. You'll want to find an app that offers live streams of your favourite competitions so that you can always watch the matches as you bet on them.
Q.
What is the best betting app for streaming live football?
A.
There are nearly as many betting apps for live football streams as there are football competitions across the globe. The best betting app for you depends on what you're looking for. We recommend a wide variety of
football betting sites
that show live streams from the Premier League, La Liga, and other major and minor competitions from around the world.
Q.
Is there a time delay on betting site streams?
A.
Even the best live stream betting sites have some delay between the actual action on the field or pitch and what you see on your screen. Just like any broadcast, the video cannot arrive instantaneously to your phone or computer, meaning a delay is inevitable. However, our recommended bookmakers limit this delay as much as possible to aid you in your live betting.