Punjab Kings Betting Guide
Welcome to our dedicated page for betting on the Punjab Kings (formerly known as Kings XI Punjab). We will give you the lowdown on what to expect ahead of the 2021 IPL season.
This is your chance to learn more about the Punjab Kings team and if they can win this season.
This guide will cover:
Show Me More
Show Me Less
The best Punjab Kings betting odds
Important Punjab Kings stats and facts
Who the Punjab Kings bought in the IPL auction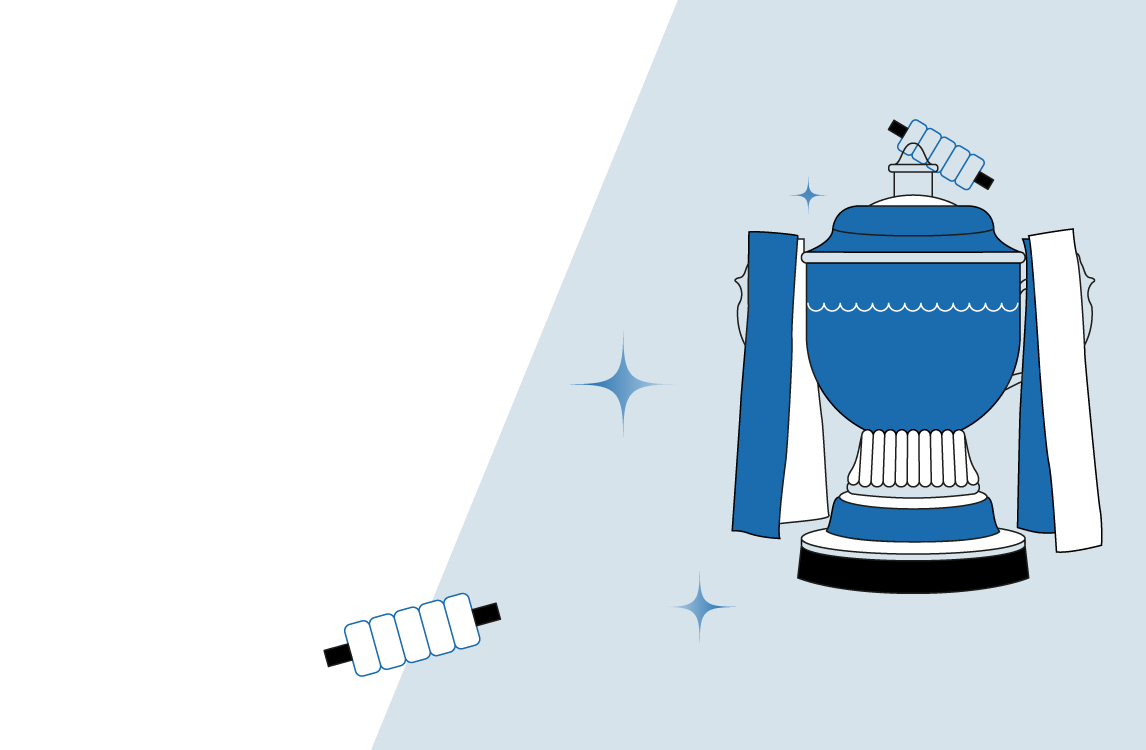 Punjab Kings 2021 Betting Odds
Eight teams will be trying to win the IPL 2021, and no-one is without a chance. But the history books don't lie, and we'd be silly to pretend that each of them has an equally well-balanced squad on paper. The IPL 2021 betting odds are now available and the market has sorted the favourites from the outsiders.
Rebranded as Punjab Kings after 13 seasons as Kings XI Punjab, the franchise will be hopeful that a change in name will revive their fortunes in the IPL. Lokesh Rahul's team are backed at 10.0 to win IPL 2021, but it will take a special effort to win the title for the first time amid a torrid history in the tournament.
Punjab Kings have never won the competition, with their best performance coming in the 2014 campaign when they were beaten by Kolkata Knight Riders in the final by three wickets. Punjab Kings had been the best team in the competition in IPL 2014, but lacked the composure on the grand stage to see out their maiden crown.
Since then, the franchise has not finished in the top four of the IPL standings. In IPL 2020, they endured a terrible start to the competition, winning one of their opening seven matches. However, they rallied with a five-game winning streak, only to lose their last two games to miss out on the post-season by two points to Royal Challengers Bangalore.
The Punjab Kings team has changed a lot since IPL 2020, releasing Glenn Maxwell, Sheldon Cottrell and James Neesham from their ranks. They secured the signings of Jhye Richardson and Dawid Malan in the IPL 2021 auction. Malan is the top-ranked T20 batsman in the world due to his exploits in England. He will bolster the batting ranks that were over reliant on KL Rahul and Mayank Agarwal last year.
The Kings bowling ranks look thin on the ground. Mohammed Shami is an excellent fast bowler, but he cannot do it alone. There is pressure on new Australian signings Richardson and Riley Meredith to hit the ground running.
There's a reason why the Punjab Kings betting odds are so high at 10.0 for the IPL 2021 campaign. It would be surprising to see them compete for the title.
Punjab Kings 2021 Players List
| | |
| --- | --- |
| NAME | PLAYING ROLE |
| Chris Gayle | Batsman |
| Mayank Agarwal | Batsman |
| Mandeep Singh | Batsman |
| Sarfaraz Khan | Batsman |
| Deepak Hooda | Batsman |
| Dawid Malan | Batsman |
| Lokesh Rahul | Batsman/Wicket-Keeper/Captain |
| Shahrukh Khan | Batsman |
| Nicholas Pooran | All-Rounder |
| Moises Henriques | All-Rounder |
| Prabhsimran Singh | All-Rounder |
| Jalaj Saxena | All-Rounder |
| Saurabh Kumar | All-Rounder |
| Utkarsh Singh | All-Rounder |
| Murugan Ashwin | Bowler |
| Harpreet Brar | Bowler |
| Ravi Bishnoi | Bowler |
| Mohammed Shami | Bowler |
| Chris Jordan | Bowler |
| Darshan Nalkande | Bowler |
| Arshdeep Singh | Bowler |
| Ishan Porel | Bowler |
| Jyhe Richardson | Bowler |
| Riley Meredith | Bowler |
| Fabian Allen | Bowler |
Punjab Kings have allowed underachieving overseas players such as Maxwell, Cottrell and Neesham to leave the team. Krishnappa Gowtham and Karun Nair were also released.
With the funds freed up from their departures, the Kings moved to sign Malan in the IPL 2021 auction. The Englishman will provide quality in the middle order that was lacking last season. Outside of Rahul and Agarwal there were few contributions from the rest of the line-up. Chris Gayle made an impact during the late stages of the campaign and will offer impetus at the top of the order. A batting unit of Gayle, Rahul, Agarwal and Malan is an exciting prospect for the Kings.
Rahul was outstanding last season, leading the IPL statistics in runs scored. He amassed 670 runs at an average of 55.83, including a century and five fifties. He put the team on his back and was supported well by Agarwal, who notched 424 runs himself.
Nicholas Pooran had his moments but lacked consistency at the crease. With their new-look squad, Punjab Kings will be hopeful of putting enough runs on the board to atone for a bowling unit that looks short of options.
Shami led the charge with the ball in IPL 2020, topping Punjab Kings statistics for wickets taken with 20 and an average of 23.00. There were signs of encouragement from 20-year-old Ravi Bishnoi with the ball, notching 12 wickets in 14 matches.
Rahul and head coach Anil Kumble will be hopeful that he can develop in IPL 2021. Fabian Allan will another spinning option, although he lacks experience. Their spin department is one of the reasons why the team may struggle in the upcoming campaign.
Expectations will be high for the Australian trio of Richardson, Meredith and Moises Henriques to make a decisive impact. Richardson has been excellent for the Perth Scorchers in the recent Big Bash competition. There will be pressure on him to deliver after being signed for 14.00 Crore in the IPL 2021 auction. Meredith and Henriques also have experience but need to perform from the off for their side.
It might be the dawn of a new era for the Punjab Kings team, but this unit needs to mesh quickly to deliver results in IPL 2021.
Bet on the Punjab Kings at one of our top-rated betting sites:
Best Punjab Kings Betting Sites November 30, 2023
Best Punjab Kings Players 2021
The problem with the Punjab Kings players isn't the class of a few individuals but rather the playing eleven as a whole. A few of their players have real star quality about them and these are the ones to look out for.
KL Rahul
Rahul enjoyed an excellent first season as captain of the franchise on a personal level, although the post-season eluded the team. He will aim to lead a surge for success with their rebranded name as Punjab Kings. Rahul led the IPL statistics in runs with 670 during IPL 2020, dazzling with his strokeplay at the crease.
He was dominant at the top of the order, displaying consistency that is so difficult achieved in the shortest format of the game. The pressure will be on Rahul in his second term as skipper to up the ante on the field, while maintaining his standards with bat in hand. He does have more support around him this term with Malan in the ranks, which should ease the run-scoring burden from his shoulders. It could allow Rahul to thrive even more.
Dawid Malan
Malan has established himself as the best batsman in the world in T20 cricket due to his brilliant performances for England. He averages over 50 in IT20 matches, and despite not having an appearance in the IPL under his name, he was signed for 11 Crore in the 2021 IPL auction.
The 33-year-old has a point to prove but has performed elsewhere in domestic competitions and has enough international experience under his belt to be undaunted by his situation. Malan is strong against all forms of bowling, but his technique against spin is impressive. Punjab Kings will be hopeful that he produces his England form in his debut IPL campaign.
Mohammed Shami
Given the inexperience in their bowling ranks, the franchise will need plenty from Shami. From among the Indian players at least, he's definitely Punjab Kings' best bowler. He has been a valuable contributor for India across all three formats for a long period of time.
Now at his third IPL team, Shami's stats show he has a strike rate of 18.6 at T20 domestic level, which is right up there with the very best. He'll certainly need to be at his best and not only will his personal performance be very important, but so will his experience with helping out of some of the team's younger bowlers.
Shami was at times fighting a lone battle in IPL 2020, taking 20 wickets at an average of only 23.00. He does have support in the form of Richardson and Meredith along with Chris Jordan. However, Rahul will look to his senior man to lead Punjab Kings statistics for wickets once again this term.
Punjab Kings: IPL Team History
| | | |
| --- | --- | --- |
| Year | League table standing | Final standing |
| 2020 | 6th out of 8 | 6th |
| 2019 | 6th out of 8 | 6th |
| 2018 | 7th out of 8 | 7th |
| 2017 | 5th out of 8 | 5th |
| 2016 | 8th out of 10 | 8th |
| 2015 | 8th out of 9 | 8th |
| 2014 | 1st out of 9 | Runners-up |
| 2013 | 6th out of 8 | 6th |
| 2012 | 6th out of 8 | 6th |
| 2011 | 5th out of 8 | 5th |
| 2010 | 8th out of 8 | 8th |
| 2009 | 5th out of 8 | 5th |
| 2008 | 2nd out of 8 | Semifinalists (3rd) |
It's been a painful 13 years in the IPL for Punjab Kings. Alongside the Delhi Capitals, they're the least successful side in the IPL. They've finished bottom of the group stage three times and have only made the post-season twice.
In the IPL's inaugural season, they had an excellent squad that allowed them to finish as runners-up in the group. The Kings squad that year included prolific Sri Lanka duo Kumar Sangakarra and Mahela Jayawardene, Australian run machine Shaun Marsh and fast bowler Brett Lee.
Captained by the great Yuvraj Singh, they took to the IPL like ducks to water and looked like they may go on to win the tournament. But all their hard work went to waste when they played Chennai Super Kings in the semi-final. They scored just 112 batting first, which the Super Kings unsurprisingly chased without breaking sweat.
Five seasons later they made the play-offs again. Glenn Maxwell had an outstanding season, scoring 552 runs, while Sandeep Sharma was the man with the ball, taking 18 wickets. They topped the group stages, winning 11 out of their 14 matches, and went one better than the last time, by actually making the final.
But a rare failure by Maxwell, who got out first ball, cost them in the final. They posted a steep 199 and would surely have posted a lot more had Maxwell had hung around for a bit. Instead, it was a superb 115 from WP Saha guided them to a formidable total.
Unfortunately, they ran into an inspired Manish Pandey, who hit 94 runs of his own. They were strong favourites at the halfway mark, but it wasn't to be. It has been a story of failure since then, and the hopes of the franchise rest on Rahul and company to reverse their fortunes.
Punjab Kings Stats and Facts
Highest Team Total
In IPL 2011, they posted 232 against Royal Challengers Bangalore thanks to a brilliant 106 from Adam Gilchrist and a quickfire 79 from Shaun Marsh. The Kings would win the contest by a 111-run margin.
Awards
Shaun Marsh, one of Punjab's best players ever, was the top scorer of the tournament in the first edition of the IPL in 2008. In IPL 2014, Glenn Maxwell walked away with the IPL MVP award after his stand-out campaign.
Rahul bolstered their individual titles by winning the Orange Cap due to his brilliant IPL 2020 campaign, scoring 670 runs in his 14 games.
Top 3 facts about the Punjab Kings
One of the Punjab Kings owners is Bollywood star, Preity Zinta. She can often be seen at their matches supporting the team.
The Kings were temporarily kicked out of the IPL in 2010 as part of the Lalit Modi scandal but were re-instated after a decision by the Indian High Court.
With one exception, they've only ever had either Indian or Australian coaches. These have included Michael Bevan, Virender Sehwag, Brad Hodge and current coach Anil Kumble. The exception? New Zealand coach Mike Hesson, for the 2019 campaign.
Will the Punjab Kings Win IPL 2021?
The Punjab Kings betting odds of 10.0 do not suggest that they are ready to mount a charge for the IPL crown. Their sluggish start to IPL 2020 ruined their hopes of reaching the post-season, although their five wins in a row did prove that there was quality in the ranks.
Whether they can harness that momentum into the new campaign remains to be seen. The Kings have a new name and a lot of new players in their side. The Punjab Kings team has talented individuals, but whether the team can perform to defeat sides as strong as the Mumbai Indians and Delhi Capitals is unlikely, at least in IPL 2021.
Frequently Asked Questions
Q.
Who is the coach of Punjab Kings 2021?
A.
Former Indian captain Anil Kumble will continue as head coach of Punjab Kings in IPL 2021.
Q.
Who is the captain of Punjab Kings in IPL 2021?
A.
India's wicketkeeper-batsman KL Rahul will lead the Kings again this season.
Q.
Where is the home ground of Punjab Kings?
A.
The PCA Stadium in Mohali is the Punjab King's home ground although they have also played at the Holkar Stadium, Indore.
Q.
Which player has scored the greatest number of runs in a single season for Punjab?
A.
In 2020, KL Rahul scored 670 runs in 14 games to surpass the previous record of 659 runs he scored in IPL 2018.
Q.
Who has taken the most catches for Punjab Kings in the IPL history so far?
A.
South African David Miller has taken 56 in 84 matches for the Kings XI.