IPL 2021: Chennai Super Kings Betting
The Chennai Super Kings are outsiders for the IPL 2021 title. But who is in the CSK team for this year? What are the betting odds and how much could you win if you back them?
In this full guide to the CSK in IPL 2021, you'll find:
Show Me More
Show Me Less
Analysis of the 2021 Chennai Super Kings squad
IPL odds, tips, and predictions for 2021
Top cricket sites with IPL bonus offers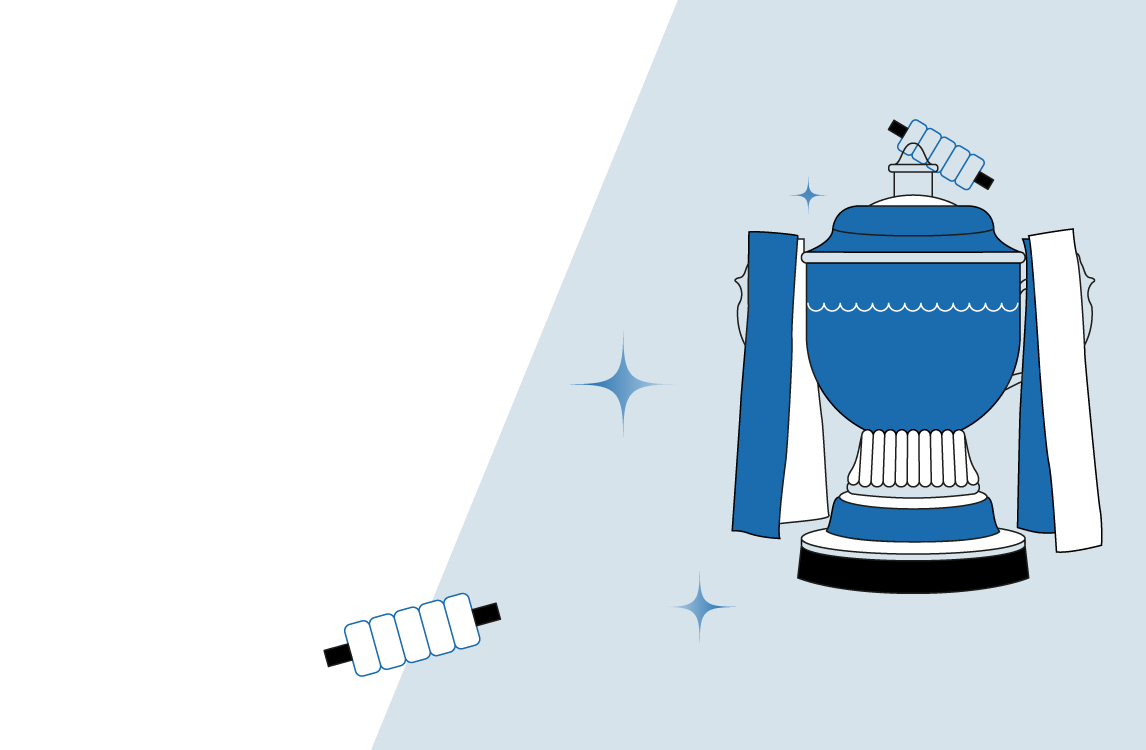 Chennai Super Kings 2021 Betting Odds
Chennai Super Kings are one of the most successful teams in IPL history, but are not one of the leading contenders for IPL 2021. CSK's odds to win this year's competition are 8.00, ranking them well below the Mumbai Indians and Delhi Capitals.
The Super Kings have won the tournament three times, lifting the IPL crown in 2011, 2012 and 2018. They reached the IPL 2019 final, only to be beaten in the final over by Mumbai Indians in a thrilling contest.
MS Dhoni and his team took a significant step back in IPL 2020, missing out of the playoffs for the first time after playing a full term. The franchise had only failed to reach the post-season after being suspended for the 2016 and 2017 seasons. The disappointment highlighted issues in the playing squad.
There are some genuine concerns about the age of the Chennai Super Kings team. Most of their best players are on the wrong side of 35, although youth is not critical to success in the IPL. The reliable Shane Watson retired from all forms of the game, while CSK also allowed Murali Vijay, Piyush Chawla and Harbhajan Singh to leave.
CSK's top spinner from the past few years, Imran Tahir, will be 42 when IPL 2021 begins, and although that is when most cricketers are way past their best, the South African international continues to operate at a high level. He was not operating at the peak of his powers in IPL 2020, playing only three games, but few would doubt the 2019 Purple Cap winner from returning to form in 2021.
Sam Curran was signed in the 2020 IPL auction and enjoyed a strong first term. The England all-rounder is part of the new CSK generation charged with keeping the franchise competing for the IPL title.
Dhoni remains skipper despite his advancing years. He was off the boil in IPL 2020, but he is still a match-winner on his day. The CSK captain will need a special season as he leads another ageing team into IPL 2021. Their IPL betting odds of 8.00 reflect a lack of confidence in their chances of bouncing back to form.
Chennai Super Kings 2021 Players List
The full Chennai Super Kings squad list can be found below:
| NAME | PLAYING ROLE |
| --- | --- |
| Faf du Plessis | Batsman |
| Ambati Rayudu | Batsman |
| Suresh Raina | Batsman |
| Cheteshwar Pujara | Batsman |
| Ruturaj Gaikwad | Batsman |
| Chezhian Harinishanth | Batsman |
| Dwayne Bravo | All-Rounder |
| Moeen Ali | All-Rounder |
| Krishnappa Gowtham | All-Rounder |
| Ravindra Jadeja | All-Rounder |
| Mitchell Santner | All-Rounder |
| Sam Curran | All-Rounder |
| Bhagath Varma | All-Rounder |
| MS Dhoni | Wicket-Keeper/Captain |
| Robin Uthappa | Wicket-Keeper |
| Narayan Jagadeesan | Wicket-Keeper |
| Imran Tahir | Bowler |
| Karn Sharma | Bowler |
| Ravisrinivasan Sai Kishore | Bowler |
| Josh Hazlewood | Bowler |
| Shardul Thakur | Bowler |
| Deepak Chahar | Bowler |
| KM Asif | Bowler |
| Lungi Ngidi | Bowler |
| Harishankar Reddy | Bowler |
The Chennai Super Kings are strong in all departments. Although the squad is ageing, there is a lot of strength in depth, particularly in the spin bowling department.
Chennai have based their historical success in the IPL on their home form. It was no surprise to see them struggle after being forced to play IPL 2020 in the UAE. The M. A. Chidambaram Stadium is known for being a slow wicket that is good for spin. That's why the world-class spin attack that CSK could be key to their resurgence in the IPL 2021 season.
Tahir's form will be crucial should he bounce back to his IPL 2019 form when he led the Chennai Super Kings statistics and tournament itself in wickets taken. Ravindra Jadeja endured a poor IPL 2020 campaign, taking only six wickets at an average of 53.00.
Mitchell Santner should be given an expanded role after a quiet time last term. The signing of Moeen Ali in the IPL 2021 auction further bolsters the spinning ranks. Dhoni and head coach Stephen Fleming are not short of options when it comes to the spinners.
Curran will lead the pace attack after his fine debut season. CSK will demand more out of Josh Hazlewood as he flattered to deceive. Lungi Ngidi impressed in limited action and should be given more responsibility in IPL 2021.
The batting ranks are not blessed with a great deal of T20 pedigree. Watson's retirement leaves a void at the top of the order. Faf du Plessis was excellent last season, topping Chennai Super Kings stats in runs scored with 449 to his name, including four fifties.
Ambati Rayudu was next on the list, but few players found their feet in last year's competition. Ruturaj Gaikwad was outstanding in six appearances towards the end of IPL 2020, and could be a surprise package to improve this term.
Given their lack of batting talent, look out for CSK betting odds pre-match when they bowl first at home. They will look to use a spin heavy attack to contain their opposition and then chase down modest totals.
Bet on CSK to win IPL 2021 at one of our top-rated betting sites:
Best Sites for Chennai Super Kings Betting November 30, 2023
Best Chennai Super Kings Players 2021
He might not be the best individual CSK player but, captain MS Dhoni is the most important. His leadership and management of his bowlers has been a key to the Chennai franchise over the last few years.
Having a certain type of pitch or strong bowlers does not guarantee restricting your opponents' scores. It takes a captain who can read the match, understand the pressure on the opposition and how to take advantage of it. Dhoni is a master of that. He's not bad with the bat either and can still make match winning contributions.
Imran Tahir won the Purple Cap in IPL 2019, and although he barely played last season, he can still be a vital contributor for CSK. He's in the twilight of his career, but that has not slowed down the South African spinner. The Super Kings will look to play to their strengths – home matches and excellent spin bowling.
Although their spin attack is deep, Tahir will be crucial in setting the tone again for Chennai. If he can get close to his form of IPL 2019, no team will look forward to travelling to the M. A. Chidambaram Stadium.
The other key player for the Super Kings this year will be West Indian all-rounder, Dwayne Bravo. The mercurial talent is also no spring chicken at 37, however he will look to recapture his form with the ball that saw him twice win the Purple Cap.
One of the world's best genuine all-rounders for many years, Bravo has done the business for CSK on multiple occasions with bat and ball. Bravo was ruled out of IPL 2020, robbing the franchise of a key man. If he can return to fitness and reach his optimum form, Chennai will be very tough to beat.
Chennai Super Kings: IPL Team History
The full list of CSK's results shows just how successful they have been as an IPL franchise.
| Year | Perfomance |
| --- | --- |
| 2020 | 7th |
| 2019 | Runners-up |
| 2018 | Champions |
| 2015 | Runners-Up |
| 2014 | Playoffs |
| 2013 | Runners-Up |
| 2012 | Runners-Up |
| 2011 | Champions |
| 2010 | Champions |
| 2009 | Semi-finalists |
| 2008 | Runners-up |
Although they have won two fewer titles than their rivals Mumbai Indians, Super Kings fans will take pride in the fact that overall, they have been more consistent. When competing, Chennai have only failed to reach the play-offs once. In 11 seasons, they've qualified for the post-season tournament 10 times and have been champions or runners-up on eight occasions.
Chennai Super Kings were the first team to successfully defend the IPL title, winning in both 2010 and 2011. Arguably the better side out of the two years was the class of 2011, where strength in-depth eventually told as they beat the Royal Challengers Bangalore by 58 runs in a tense final. Murali Vijay top-scored on that day and formed a solid partnership with 'Mr Cricket', Michael Hussey, across the season. Without reaching some of the dizzying individual heights we've seen from players across IPL history, CSK defined playing as a team that year.
Hussey, Raina, Vijay, Badrinath and Dhoni all contributed immensely with the bat, with averages and strike rates at impressive levels. They were backed up by their bowlers too. Ravichandran Ashwin, Doug Bollinger and Albie Morkel each took over 15 wickets.
Another dominant year for Chennai was 2018, where they won the IPL for a third time. Captain fantastic, MS Dhoni, had a particularly good season where he averaged over 75 whilst batting. This time, Chennai Super Kings were the betting favourites but faced a hungry SunRisers Hyderabad in the IPL final. Eventually they won thanks to an unbeaten 117 by Shane Watson and claimed the IPL title again.
The foundation of their success in 2018 was a fantastic auction. Amongst a range of talented Indian players, CSK did fantastic work in bringing in overseas stars, Watson, Bravo, Du Plessis and Tahir.
Not only did each of these experienced internationals perform well in the 2018 title winning campaign, but they also backed it up again in 2019, as the team came up just short in the final. IPL 2020 represented a low point in the franchise's history, failing to reach the post-season for the first time. Dhoni and company will be desperate to bounce back, although the age of the Chennai Super Kings team could be a hindrance.
Chennai Super Kings Stats and Facts
Highest team total

Chennai Super Kings scored 246/5 against Rajasthan in 2010

Awards

Australians Matthew Hayden (2009) and Michael Hussey (2013) each won the Orange Cap playing for the Chennai Super Kings
Dwayne Bravo (2013, 2015) Mohit Sharma (2014) and Imran Tahir (2019) won Purple Cap honours playing for Chennai Super Kings

Top Facts

MS Dhoni has captained CSK in every season they have been in the IPL
Chennai were banned from the IPL for two years alongside the Rajasthan Royals in 2016 and 2017. This was after being found guilty in an illegal betting and match-fixing probe.
CSK failed to reach the post-season for the first time in their history in IPL 2020 – their 11th competitive campaign
Will Chennai Super Kings Win IPL 2021?
Chennai Super Kings betting odds for IPL 2021 of 8.00 reflect the thoughts of the bookmakers about their chances – they look pretty slim. Compared to the other teams in the competition they're rather old and lack the talent in their batting ranks.
Du Plessis is an excellent batsman, but he cannot prop up the team alone. Support needs to come from Dhoni, Rayudu and Gaikwad along with the all-rounders in the side. There is experience in the ranks, and CSK do know how to win tight games. Therefore, if they get enough performances from their batters, then they could push for a playoff place.
The bowling ranks are blessed with depth in all departments. Jadeja is too good a player to suffer another down year. Curran hit the ground running in IPL 2020 and is developing his skills all the time with England. Ngidi was promising in his limited action, while all eyes will be on Hazlewood to improve his performances. Tahir might be at the end of the road, although the veteran might have one last great effort in him to spark a CSK revival.
The odds look firmly stacked against the Super Kings for IPL 2021 because of their ageing side, but stranger things have happened, and more often than not CSK have risen to the occasion. However, this year looks to be beyond even Dhoni and his men.
Ahead of IPL 2021, we'll keep you up to date with all the hottest betting tips for Indian cricket. Check back with Asiabet for regular updates.
Frequently Asked Questions
Q.
Why were Chennai Super Kings banned?
A.
CSK were banned from the IPL in 2016 and 17 after their team principal was implicated in a spot-fixing and betting case.
Q.
Who will be the captain of CSK in IPL 2021?
A.
MS Dhoni will continue as captain of the Chennai Super Kings in IPL 2021 as they look to bounce back from a disappointing campaign in 2020.
Q.
Whose team is Chennai Super Kings?
A.
India Cements owns the CSK franchise. Their Managing Director is former International Cricket Council chairman N. Srinivasan.
Q.
What does CSK stand for?
A.
CSK stands for Chennai Super Kings. The name is a reference to the City of Chennai and the ancient Tamil empire.
Q.
What are the odds for CSK to win IPL 2021?
A.
The Chennai Super Kings betting odds are currently 8.00. This makes them outsiders to win IPL 2021, with bookmakers favouring Mumbai Indians and Delhi Capitals to clinch the title.