IPL 2021: SunRisers Hyderabad Betting Guide
Want to know about SunRisers Hyderabad betting for the IPL 2021 season? We've got you covered. This page is a complete guide to the SunRisers and includes everything you'll need to make informed cricket betting choices this year.
In this guide you'll find:
Show Me More
Show Me Less
SunRisers Hyderabad betting odds for 2021
IPL betting predictions and tips
The best sites for cricket betting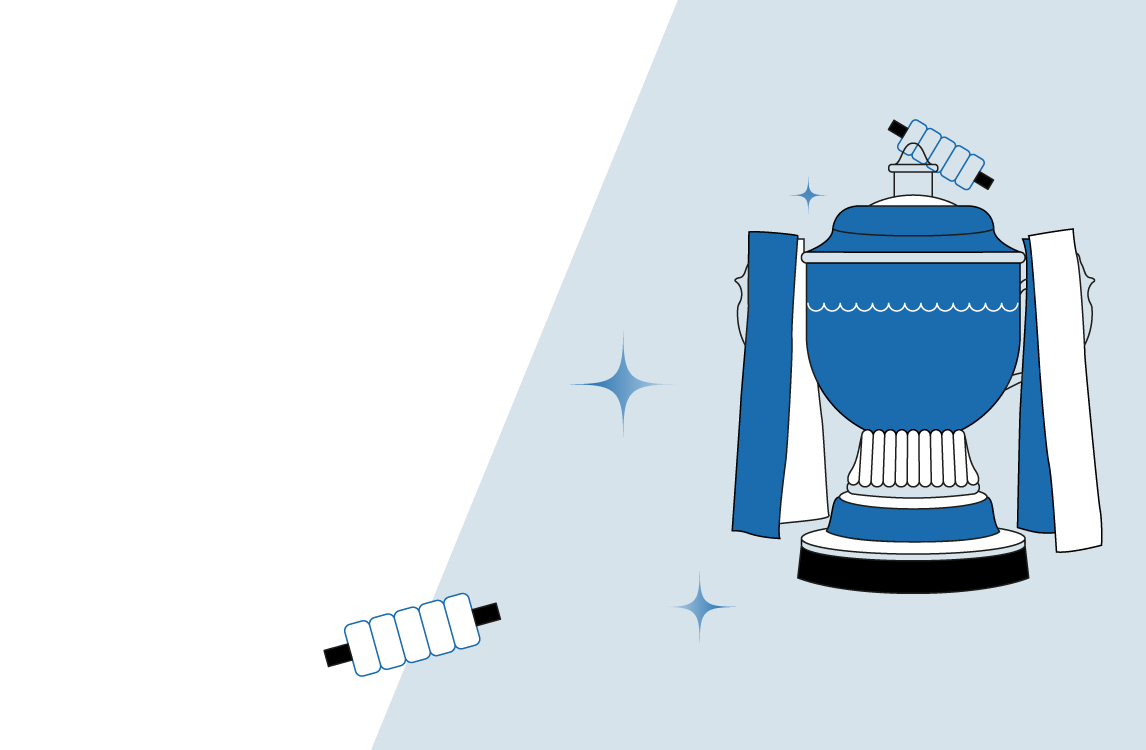 SunRisers Hyderabad 2021 Betting Odds
The SunRisers Hyderabad betting odds to win the IPL 2021 are 7.0, making them one of the top four contenders for the crown. They're in the reckoning alongside Mumbai Indians, Delhi Capitals and Royal Challengers Bangalore.
So, is IPL betting in 2021 a race between four teams? Not exactly. Given that there are only eight teams and the winners are decided through playoffs, anything could happen. That's one of the reasons cricket fans all over the world love the IPL so much – you never know what is going to happen.
This is also what makes cricket betting tips tricky, especially in T20 matches. However, we believe that by studying statistics and looking at the information available, you can make informed choices.
Given the history that the SunRisers have in the IPL, the players they have and last year's performance, they are an excellent bet. At the very least, this talented squad of cricketers should make the playoffs and will be desperate to improve on their third-place finish from last year.
The combination of Jonny Bairstow and David Warner at the top of the order can blow teams away. They also have the top-ranked T20 bowler in the world, Rashid Khan, and other world-class bowlers.
Then there is Kane Williamson, the calm and collected Kiwi captain who acts as a glue and brings the best out of his team mates. SRH have not lost many players from IPL 2020 and have bolstered their spinning ranks with the signing of Khan's Afghanistan team-mate Mujeeb Ur Rahman.
In terms of talent, the SunRisers Hyderabad are right at the top compared to other teams and are rightly amongst the favourites in IPL betting. Backing them to win this year is a solid bet.
SunRisers Hyderabad 2021 Players List
The official SunRisers Hyderabad squad for IPL 2021 is:
| | |
| --- | --- |
| NAME | PLAYING ROLE |
| David Warner | Batsman/Captain |
| Manish Pandey | Batsman |
| Kane Williamson | Batsman |
| Virat Singh | Batsman |
| Priyam Garg | Batsman |
| Mohammed Nabi | All-Rounder |
| Kedhar Jadav | All-Rounder |
| Vijay Shankar | All-Rounder |
| Mitchell Marsh | All-Rounder |
| Jason Holder | All-Rounder |
| Abhishek Sharma | All-Rounder |
| Abdul Samad | All-Rounder |
| Wriddhiman Saha | Wicket-Keeper |
| Shreevats Goswami | Wicket-Keeper |
| Jonny Bairstow | Wicket-Keeper/Batsman |
| Shahbaz Nadeem | Bowler |
| Jagadeesha Suchith | Bowler |
| Rashid Khan | Bowler |
| Mujeeb Ur Rahman | Bowler |
| Bhuvneshwar Kumar | Bowler |
| Siddarth Kaul | Bowler |
| T. Natajaran | Bowler |
| Sandeep Sharma | Bowler |
| Basil Thampi | Bowler |
| Khaleel Ahmed | Bowler |
The biggest strength of SunRisers Hyderabad team for IPL 2021 is the strength in depth. Few teams can call on such devastating overseas top order batsmen whilst having outstanding Indian pace bowlers and the world's No.1 T20 bowler as well.
A top four of Warner, Bairstow, Pandey and Williamson will strike fear into the heart of many opposition attacks. The middle order isn't bad but if SRH don't do well with the bat, their bowling attack is more than good enough to win matches.
The only issue facing the SunRisers coach, Trevor Bayliss, is which players to play and when. If he does opt to include his three overseas big guns in the top 4, the other overseas place would surely have to go to Afghani spinner, Rashid Khan. That means there will be no space for Mitchell Marsh.
Without Marsh and without an obvious place for Mohammad Nabi, the only concern the SunRisers Hyderabad will have going into the IPL 2021 season is a lack of finishers. It's a crucial position in T20 cricket and the runs picked up by powerful batsmen in the final few overs can make or break an innings.
Nabi is the obvious candidate as a finisher and he had a very good tournament in 2019, however his inclusion would upset the balance of the four best overseas players, so he may only feature when there are injuries.
This is the biggest challenge facing the SunRisers – how to pick their best 11. If they do go with their overseas combination of Warner, Bairstow, Williamson and Khan, they will need to get runs on the board quickly as they probably won't have a recognised finisher in the side.
It's a tricky selection call for all involved, but SunRisers do have an embarrassment of riches at their disposal in all facets of the game.
Bet on SRH to win IPL 2021 at one of our recommended sports betting sites:
Best SunRisers Hyderabad Betting Sites November 27, 2023
Best SunRisers Hyderabad Players 2021
The SunRisers Hyderabad have probably the most talented four overseas players at their disposal for the IPL 2021. In terms of importance, David Warner and Rashid Khan stand out.
Warner won the Orange Cap for a third time in 2019 and finished fourth in the running for the award in 2020. He was in devastating form and is one of the best opening batsmen the IPL has ever seen. If he can repeat that form again this year it will be crucial to the SunRisers hopes of success.
The middle order of this team is solid but really the foundation of SRH's innings will be based on Warner and Bairstow going big and setting their team up. Bairstow was removed from the line-up towards the end of last season and replaced by Saha at the top of the order. Given the strength of their side, SunRisers can afford to rotate their options. However, Bairstow continues to impress for England in their T20 matches.
The standout performer from the bowling attack is 22-year-old Rashid Khan. Fast bowler Bhuvneshwar Kumar is also an excellent weapon for the SunRisers, however Khan has the most individual potential to win games for his side.
Khan was excellent in the 2020 IPL season, taking 20 wickets at an average of 17.20 and a strike rate of 19.20. The scary thing for the other IPL teams and international T20 teams across the world is that despite his experience, Khan is still a young man. He is only going to improve with further experience and who knows how good he could be in his prime.
With such excellent individual players, it's easy to see why the SunRisers Hyderabad are amongst the favourites to win IPL 2021. It's realistic that a SunRisers could win both the Orange Cap and Purple Cap, and the team could go on to win the overall 2021 prize.
SunRisers Hyderabad: IPL Team History
The SunRisers Hyderabad have a shorter history than most in the Indian Premier League. They were not an original team and so have only played seven seasons, but in that time they've only failed to make the playoffs twice.
| | |
| --- | --- |
| Year | Performance |
| 2020 | Playoffs (3rd) |
| 2019 | Playoffs (4th) |
| 2018 | Runners-up |
| 2017 | Playoffs (4th) |
| 2016 | Champions |
| 2015 | (6th) |
| 2014 | (6th) |
| 2013 | Playoffs (4th) |
After two disappointing years in IPL 2014 and IPL 2015, the SunRisers won their first IPL title in 2016. Captain David Warner led from the front and as ever, scored the most runs for the SunRisers. The bowling attack was led by the exceptional Bhuvneshwar Kumar, who won the Purple Cap that year.
The SunRisers put in two very good performances against table toppers Gujarat Lions and then Royal Challengers Bangalore to secure their victory.
Another notable year for the SRH was 2018 where they ultimately finished as runners up. David Warner was banned due to the Australian ball tampering scandal and so Kiwi Kane Williams replaced the Aussie as captain.
He did an excellent job in filling Warner's significant shoes. Williamson scored the most runs and guiding his team to the IPL final. However, it wasn't to be, and they were dominated by Chennai Super Kings in the final and ultimately lost by eight wickets. It could have been a different story if Warner had played? The Aussie's importance to the side cannot be underestimated.
The SunRisers have shown themselves to be one of the most consistent franchises in the IPL and every year they maintain an outstanding squad of overseas and Indian talent. This balance and team management is one of the keys to their success.
SunRisers Hyderabad Stats and Facts
Highest team total – The SunRisers hit 231/2 against RCB in 2019 and both openers, Bairstow and Warner reached three figures.
Awards – In just seven seasons, the SunRisers have had six Orange or Purple Cap winners in their side. David Warner won the Orange Cap in 2015, 2017 and 2019. Kane Williamson in won the prize in 2018. Bhuvneshwar Kumar claimed the Purple Cap in 2016 and 2017.
Top 3 Facts – David Warner has scored the most runs by an overseas player in IPL history. Hyderabad is the only city in India to have produced two IPL champions. Deccan Chargers in 2009 and the SunRisers in 2016. Coach Trevor Bayliss won the World Cup with England in 2019 after beating New Zealand on boundary count. The New Zealand captain was Kane Williamson.
Will SunRisers Hyderabad Win IPL 2021?
SunRisers Hyderabad betting odds of 7.0 suggest that the team has a great chance to win again this year. Given the depth of their squad and sheer amount of talent at their disposal, we think they are a very good bet.
SunRisers have a great deal of balance on the roster, with impressive batsmen, all-rounders and bowlers. The only possible area of weakness would be a finisher, but they have such outstanding overseas players, they should be able to cope.
They also have an excellent blend of youth and experience. In the bowling attack for example, young spinner, Rashid Khan, will be looking to take the Purple Cap and can lean on the experience of team mate, Bhuvneshwar Kumar, who has done it twice before. And there is no more calming Captain in the game of cricket than the man they call 'Cool Cat', Kane Williamson.
Another benefit to betting on the SunRisers is that their odds are slightly higher than the favourites Mumbai Indians and other contenders Delhi Capitals and Royal Challengers Bangalore. We think they have just as good a chance but if they do win and you bet on them, you will win more.
Frequently Asked Questions
Q.
Who is SunRisers Hyderabad 2021 captain?
A.
David Warner will retain the captaincy of the SunRisers Hyderabad for the 2021 IPL season.
Q.
Who is the wicket keeper of SRH 2021?
A.
Jonny Bairstow and Wriddhiman Saha will battle for the gloves for the 2021 IPL season.
Q.
Who was the leading run scorer for SRH in IPL 2020?
A.
David Warner was the leading run scorer for the SunRisers Hyderabad in IPL 2020. He notched 548 runs and finished third in the race for the Orange Cap.
Q.
Which batsman had the best batting average for SunRisers Hyderabad in IPL 2020?
A.
Wriddhiman Saha had the best batting average for the SunRisers in IPL 2020, although he only played four games.
Q.
Who took the most wickets for SunRisers Hyderabad in IPL 2020?
A.
Rashid Khan took the most wickets for SunRisers in the IPL 2020 with 20 scalps.