The Best Jhandi Munda Casinos in India 2023
If you're looking for casinos where you can play Jhandi Munda online in India, look no further. Our team has carefully reviewed all the top Indian casinos and compiled a list of the best ones for playing Jhandi Munda.
Experienced players can select a Jhandi Munda site from the list below, whilst beginners may prefer to read our expert playing guides and strategy tips first. Whatever your skill level, this page is here to help.
Show Me More
Show Me Less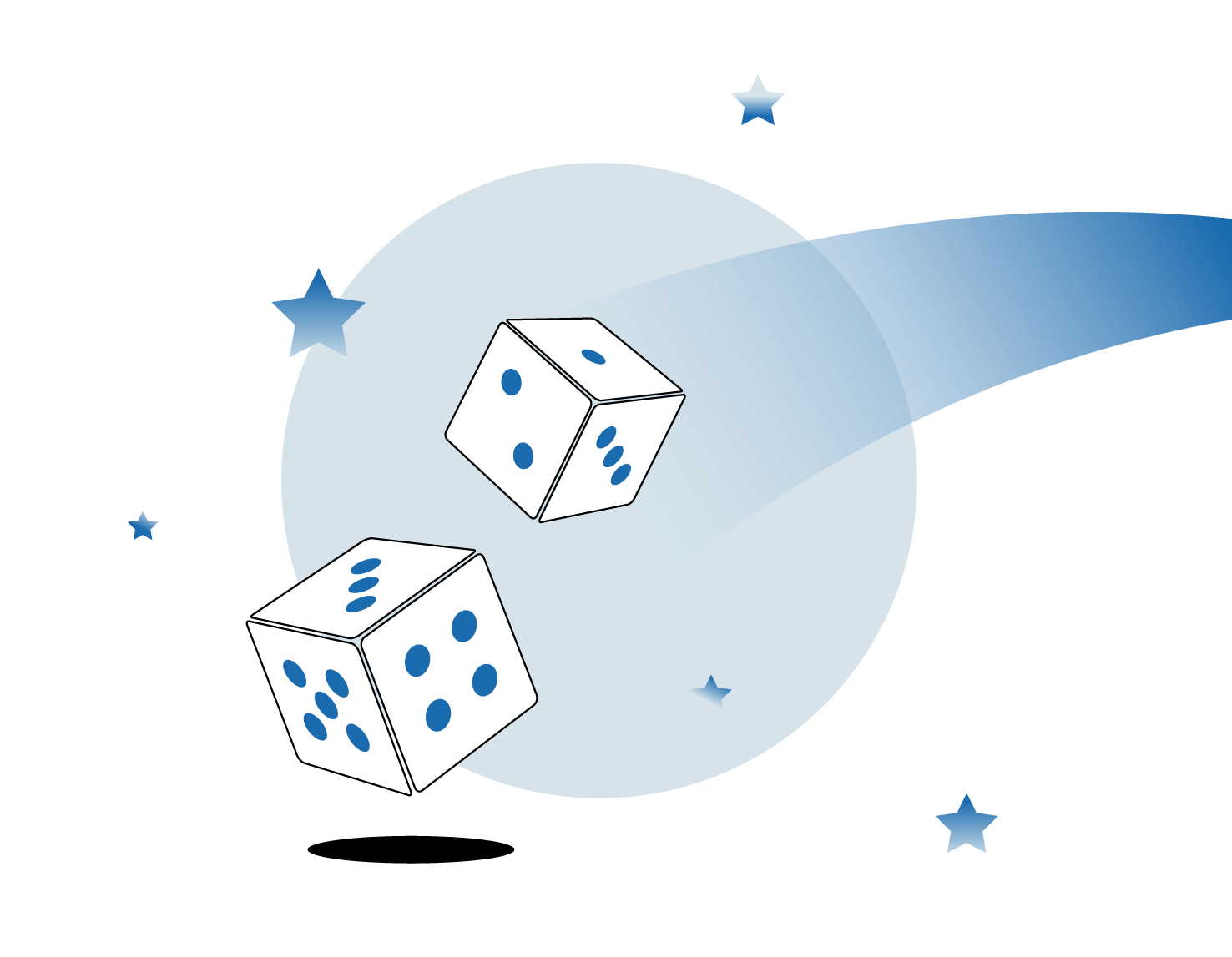 Best Jhandi Munda Online Casinos November 30, 2023
What Is Jhandi Munda?
Jhandi Munda is a classic Indian game played using either three or six special dice. The faces of the dice have symbols instead of the usual one to six numbers. It's incredibly easy to pick up, which helps explain its popularity across India with people of all generations.
When you're playing Jhandi Munda online, you'll notice that a very similar game is also available, Crown & Anchor. Gameplay is very similar, but the number of dice used is often different.
Although the premise of the game is simple, there are some things you should know before you play. If you want to improve your game, you can read our complete guide to Jhandi Munda below, where you'll learn the rules of the game, tips and more.
How to Play the Game of Jhandi Munda
When you sit down to play online real money Jhandi Munda, you'll see a table with six symbols on it:
Diamond
Heart
Club
Spade
Crown
Anchor
While the four suits are common in all games of Jhandi Munda, the crown and anchor may show differently, for example, a face and a flag. However, the crown and anchor are displayed, gameplay is still the same.
First, choose your stake by clicking on chips of different denominations, just like online roulette or blackjack. Or, the casino may choose another user-friendly way to alter stakes. Place your bets by dropping your chips on any of the six symbols on the table. You can bet on one symbol or cover several.
Once you've placed your bets, the game rolls the dice. Although traditional games use six dice, online Jhandi Munda versions often use three dice – so that's the example we'll use.
Each side of each die has one of the six symbols, giving you an even chance of hitting any of them. Once they've been rolled, the symbols are counted. For example, there might be one heart, one spade, and one anchor.
How to Win at Jhandi Munda
You win in Jhandi Munda by predicting which symbol or symbols will appear the most in a roll. A match between the symbol you bet on and the same symbol on the dice is called a Jhandi. So, if you bet on the club symbol and at least one club pops up from the three dice, you're guaranteed to win some money.
The more Jhandi you land, the more you'll get paid. One Jhandi doubles your money, two Jhandi triples your money, and a third means four times your money.
Online Jhandi Munda is a quickfire game. The dice are rolled, winnings get paid out, and it's back to placing bets for the next round.
Jhandi Mundi Payouts
Each die has each of the six symbols on it, so there's a one in six chance of any symbol appearing (for a single die). All the symbols have the same odds of landing and pay out at the same odds.
But how much will you win if you hit Jhandi and how likely is it? See the table below for your chances of landing Jhandi using three dice:
| Dice Outcome | Real Odds | Implied Probability | Casino Payout | Example |
| --- | --- | --- | --- | --- |
| 0 Jhandi | 1.73 | 57.87% | 0 | Bet ₹1,000, receive ₹0 |
| 1 Jhandi | 2.88 | 34.72% | 1 x bet + stake back | Bet ₹1,000, receive ₹2,000 |
| 2 Jhandi | 14.40 | 6.94% | 2 x bet + stake back | Bet ₹1,000, receive ₹3,000 |
| 3 Jhandi | 217.00 | 0.46% | 3 x bet + stake back | Bet ₹1,000, receive ₹4,000 |
Jhandi Munda Strategies
When it comes to Jhandi Munda strategies you'll hear a lot of people talk about 'hot' and 'cold' bets. This just means betting on symbols which seem to be appearing more often than others. But this is not a realistic strategy. In the long-term, all six symbols will appear an even number of times – or close enough.
With all symbols being identical and all paying exactly the same, there are no Jhandi Munda tricks which can guarantee you a win. Instead, stick to these tips when playing Jhandi Munda online:
Manage Your Bankroll
If you want to enjoy your time playing Jhandi Munda online, make sure you manage your bankroll. That means not spending everything at once. By taking it slow and steady with smaller bets, you can extend your time spent playing and have more fun with it.
Another good way to get free playing time at the table is to claim a bonus. All the best Jhandi Munda casinos in India offer bonuses – especially if you're a new player. You can find a list at the top of this page.
Set Limits
Don't fall into the trap of betting more than you planned to. Set a limit before you play Jhandi Munda online and don't go outside of that, no matter what happens. If you go on a bad run, cut your losses and walk away.
Cash Out
When you're doing well, remember to withdraw your winnings and have some fun with it. It only takes a few well-timed trebles in Jhandi Munda online for you to spin up a big stack of chips. Make the most of it by cashing out at least some of your profit.
Jhandi Munda Game Variations
Here's a little more about the most popular Jhandi Munda variants:
Six-Dice Jhandi Munda: This is actually the more traditional version of Jhandi Munda and uses six dice instead of three. The reason we're presenting it as a 'variation' is because most real money online casinos favour the three-dice version under its Crown & Anchor title.
Fixed Payout Jhandi Munda: A Jhandi Munda variant that features the same gameplay but with a different payout structure. Instead of getting more money for more symbols, you'll receive a fixed fee as soon as one symbol lands – but no extra cash if you hit a double or treble.
Frequently Asked Questions
Q.
What is Jhandi Munda online?
A.
Jhandi Munda online
is a simple game where you bet on the outcome of several dice being rolled. Although traditional games use six dice, many online versions only use three. And, at online casinos, the game is sometimes called Crown & Anchor instead of Jhandi Munda.
Q.
How to play Jhandi Munda online?
A.
To play Jhandi Munda, you need to sign up to an
online casino
, sit at the Jhandi Munda table, and place your bets. There are six symbols which you can bet on: hearts, diamonds, spades, clubs, crowns and anchors. Special dice are rolled which have the six symbols on them. If your symbol lands at least once, you win.
Q.
Where can you play online Jhandi Munda for money?
A.
You can play free Jhandi Munda online or you can play for real money. It's worth noting that a lot of the real money casinos which offer this title call it Crown & Anchor. Both follow the same rules. If you do want to play for real money, make sure you use an
online casino which offers a bonus
. You can find a list at the top of this page.
Q.
How can I trust a casino before playing Jhandi Munda?
A.
All of the casinos we recommend have gone through a
full, independent review
by our team. We look at what the casino is good at, bad at, what bonuses they have and which payment methods they accept. Then we let you know our overall rating at the end. This is a great way to know if you can trust a casino because you start playing.
Q.
How to win Jhandi Munda?
A.
The aim of Jhandi Munda online is to place bets on the outcome of several special dice. The dice have symbols on them instead of numbers. If the symbol you place a bet on lands, you win. And, if the same symbol comes up more than once, you'll receive even more money.