The Best 2022 FIFA World Cup Betting Sites in India
Welcome to our guide to FIFA World Cup Betting in India. If you want to bet on the Football World Cup, we have put together everything you need to get started.
Here, you'll learn how to join a trusted World Cup betting site, see how we pick our recommended bookmakers, and learn some FIFA Football World Cup Betting tips. Read on to get yourself ready to bet on all the upcoming action!
Show Me More
Show Me Less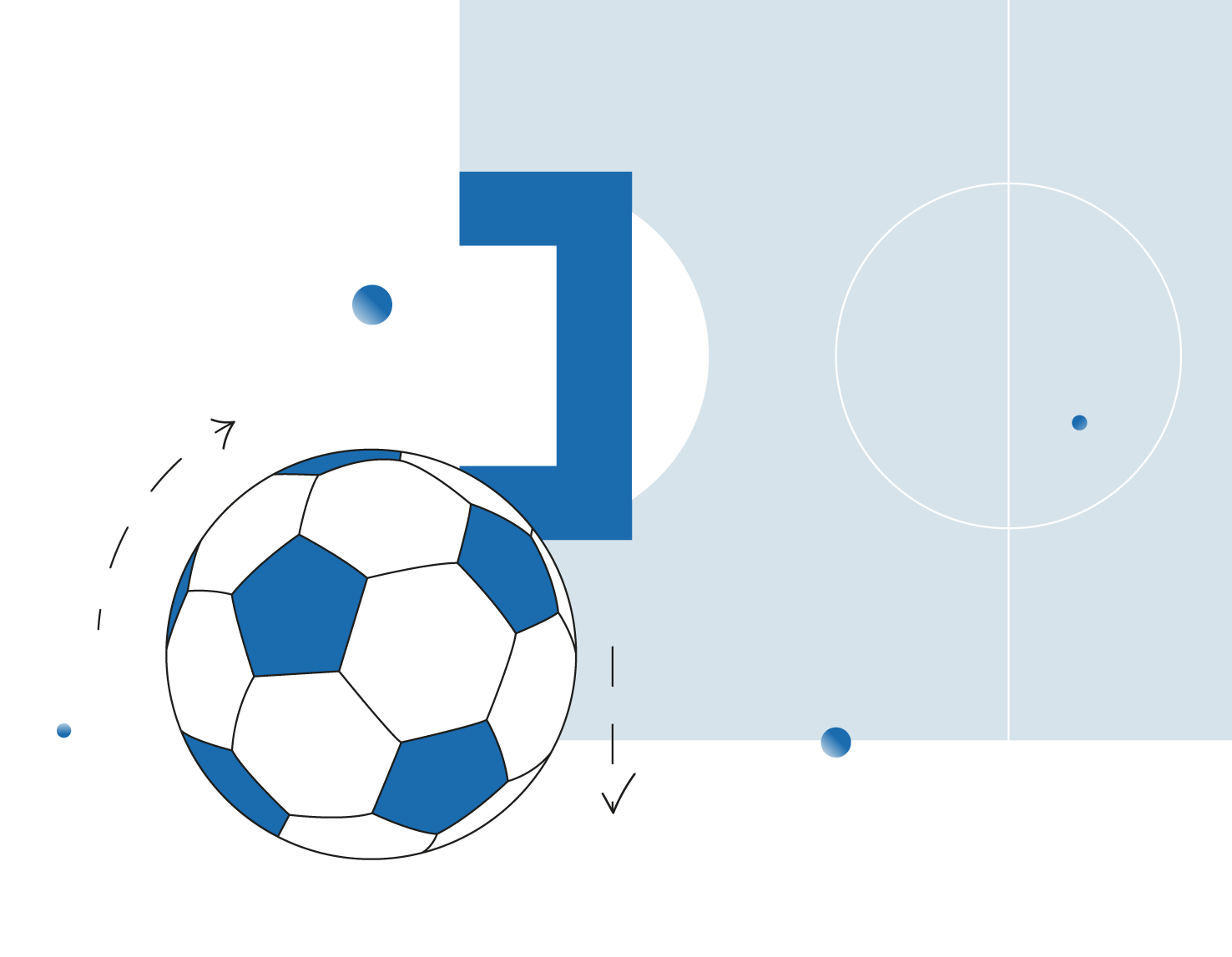 Top 2022 FIFA World Cup Betting Sites in India
Below, you'll find our pick for the top three FIFA World Cup Betting websites available for Indians today. Pick one of our recommendations to start betting on sports right away!
How We Choose the Top FIFA World Cup Betting Sites
There are countless sites that will allow you to bet on the Football World Cup in 2022. But not all of them are trustworthy and deserve your business. That's why we take the time to review each and every one to come up with our top list of recommended betting sites.
Our experts conduct deep reviews of every site on the market. We look into the security measures taken by each operator, the betting markets they offer, the quality of their customer support teams, and the banking options they provide for deposits and withdrawals. In the end, only sites that meet our high standards in each of these areas make it onto our top list. Some of the most important criteria we consider include:
Will World Cup 2022 Happen?
Despite questions as to the suitability of Qatar as a host, and ongoing concerns related to the COVID-19 pandemic, the 2022 FIFA World Cup is still expected to take place as scheduled. However, due to the high temperatures in Qatar during the summer, the tournament has been moved to a late autumn date.
The first match of the 2022 FIFA World Cup will begin on November 21, 2022, with host Qatar facing an opponent to be determined at Al Bayt Stadium in Al Khor. Knockout play begins on December 3, with the final scheduled for December 18 in Lusail Iconic Stadium.
Qualifying for the 2022 World Cup is already underway, with every continental association organizing its own tournament. For instance, the Asian Football Confederation (AFC) began qualification in June 2019 and will complete its process in June 2022.
Introduction to Betting on FIFA Football World Cup
If you've never bet on the Football World Cup before, don't worry. The tournament uses an easy-to-follow format that makes it simple to keep up with all of the action. Here's a look at what you need to know before you start betting on the FIFA Football World Cup.
FIFA World Cup Tournament Structure
The FIFA World Cup begins with 32 teams divided into eight pools of four teams each. Each team plays a round-robin against the other three teams within its group. At the end of this group stage, the top two teams in each pool – 16 in total – advance to the knockout rounds.
The final 16 teams then play in a single elimination knockout bracket until a winner is determined. If any of these matches are tied after 90 minutes, the teams compete in two 15-minute extra time halves. If the result is still a draw, a penalty shootout is used to determine who advances to the next round. The two semi-final losers also play an additional game to decide which country finishes in third place.
Show Me More
Show Me Less
World Cup Points System
In the group stage, each team earns three points for a win, and one point for a draw. After all teams play three games, the two teams in each group with the most points advance to the knockout rounds.
Because the FIFA World Cup group stage is so short, ties in the standings within a pool are common. If two or more teams are tied on points, a series of tiebreakers are used to determine which team advances. The first tiebreaker is overall goal difference, followed by overall goals scored. If teams are still tied, results between the tied teams are considered. If teams are tied on all measures, "fair play" tiebreakers are considered, with a random draw used as a last resort.
Show Me More
Show Me Less
Who is most likely to win the World Cup in 2022?
FIFA World Cup betting begins well before the tournament is underway. Even during qualifying, the best sports betting sites are offering odds on the 2022 World Cup winner. The early favourites include five-time champion Brazil, as well as defending 2018 FIFA World Cup winner France.
Generally, many of the same football powers tend to be favoured at each World Cup. That means nations like England, Spain, Italy, and Germany garner plenty of attention in FIFA Football World Cup outright betting markets. Argentina, Portugal, and Belgium are also among the contenders for the 2022 title.
How to Place a Bet on the FIFA Football World Cup
If you are new to betting online, we know you might need a bit of help getting started. Don't worry: we've created plenty of tutorials for new users, including a complete beginners guide to sports betting. If you just want to learn how to start betting on the FIFA Football World Cup, the following step-by-step guide will take you through the entire process from start to finish!
01
Choose a Trusted Online Sportsbook
Pick one of our recommended FIFA Football World Cup betting sites from our top list. Click through our link to be taken directly to the website.
Provide some basic information about yourself, like your name and email address, in order to open a free account on the betting site of your choice.
03
Add Funds to Your Account
Visit the cashier section of your betting site. From there, choose a deposit method to instantly move money into your account balance.
04
Select a Football Competition
Find the football section on the site. From there, find the FIFA World Cup from the list of competitions.
Pick the match or other market you wish to bet on. Click on the wager you would like to make. It will now appear on your betslip.
Input the amount you wish to bet. If you are satisfied with your wager and the potential payouts, you can click the confirmation button to officially place your bet!
Where to Find the Best FIFA World Cup Betting Odds and Markets
No matter which market you want to bet on, you deserve to get the best FIFA Football World Cup betting odds possible. Our recommended sites not only provide you with the widest range of betting options, but also offer the most generous odds possible to give you the best chance of coming out on top. Take advantage of these great payouts when you bet on the FIFA World Cup by joining our top site below!
When it comes to FIFA Football World Cup final betting, the top bookmakers offer a wide range of markets for you to choose from. Of course, you can bet on individual matches and the outright tournament winner. But the action goes well beyond these basic options.
For instance, you can bet on which player wins the Golden Boot for scoring the most goals during the World Cup. Rather than predict which team will win the World Cup, you might bet on the winner or second qualifier from an individual group. And on any given match, you can predict the exact score, the total number of goals, or which player will score first.
Show Me More
Show Me Less
Top 5 FIFA Football World Cup Betting Tips
While it's easy to get involved in FIFA World Cup betting, it takes skill to get the most out of your bets. That's why skilled bettors rely on strategies and tips to help improve their chances of winning. Here are a few of our favourite FIFA Football World Cup betting tips.
Join More Than One Betting Site
Monitor Each Team's Performance
Follow Match Updates
Know what teams are playing for in the group stages. If a team has already clinched advancement to the knockout rounds, it may rest its best players in order to prepare for more important matches ahead. Likewise, if two teams can both qualify with a draw, you shouldn't expect much scoring in their match.
Be Aware of Potential Handicaps
Practice Sound Bankroll Management
Managing your betting budget means that you should not risk too much of your bankroll on any given bet, no matter how certain you are of winning. By spreading your bets out across the World Cup, you will give yourself a better chance of coming out ahead and avoid losing your money because of one or two unexpected results.
Join the Best FIFA World Cup Betting Sites Today!
We've put together the following list of our top sites for you to choose from. These bookmakers exceed our standards for excellence in all areas, including security, customer service, bonus offers, betting markets, deposit options, and much more. Get ready to bet on the Football World Cup by joining one of our top betting sites today!
Frequently Asked Questions
Q.
Can you bet on the World Cup online?
A.
FIFA World Cup betting
is widely available at online bookmakers in India. While gambling is mostly illegal in India, punters in India can still bet on their favourite sports safely by registering with a licensed offshore bookmaker online.
We've collected a list of the best betting sites for you to choose from right on this page. Each of our recommended sites is trustworthy, reliable, and offers a wide range of World Cup betting markets.
Q.
Who is odds on to win the World Cup in 2022?
A.
At the time of this writing, bookmakers see Brazil and France as the favourites to win the 2022 FIFA World Cup. However, many top
football
nations, including England, Spain, and Italy, have excellent chances of winning the tournament.
Q.
Is the US in the 2022 World Cup?
A.
The United States is currently attempting to qualify for the 2022 World Cup out of the CONCACAF region. While the USA is heavily favoured to qualify in FIFA World Cup betting, it's worth remembering that the Americans shockingly failed to reach the World Cup in 2018!
Q.
Will Messi play in the World Cup 2022?
A.
While Lionel Messi will be 35 by the time of the 2022 FIFA World Cup, he is expected to play for Argentina. Presuming he is healthy and the Argentinians qualify, Messi will likely play in what will almost certainly be his final World Cup.
Q.
Can Indian football team qualify for World Cup 2022?
A.
The Indian national football team attempted to qualify for the 2022 World Cup out of the AFC region. Unfortunately, India failed to do so, finishing third in Group E in the second round of AFC World Cup qualification.