Biggest Slot Machine Wins of All Time
There are thousands of big money online slots that gamblers in India can play from home. There's often no download needed, and you can choose your language before playing.
The beauty of online gambling is that you'll find massive progressive jackpots available to play at all stakes. Progressive jackpots are responsible for creating the biggest slot machine wins every year. All it takes is a bankroll and choosing the right slots.
Show Me More
Show Me Less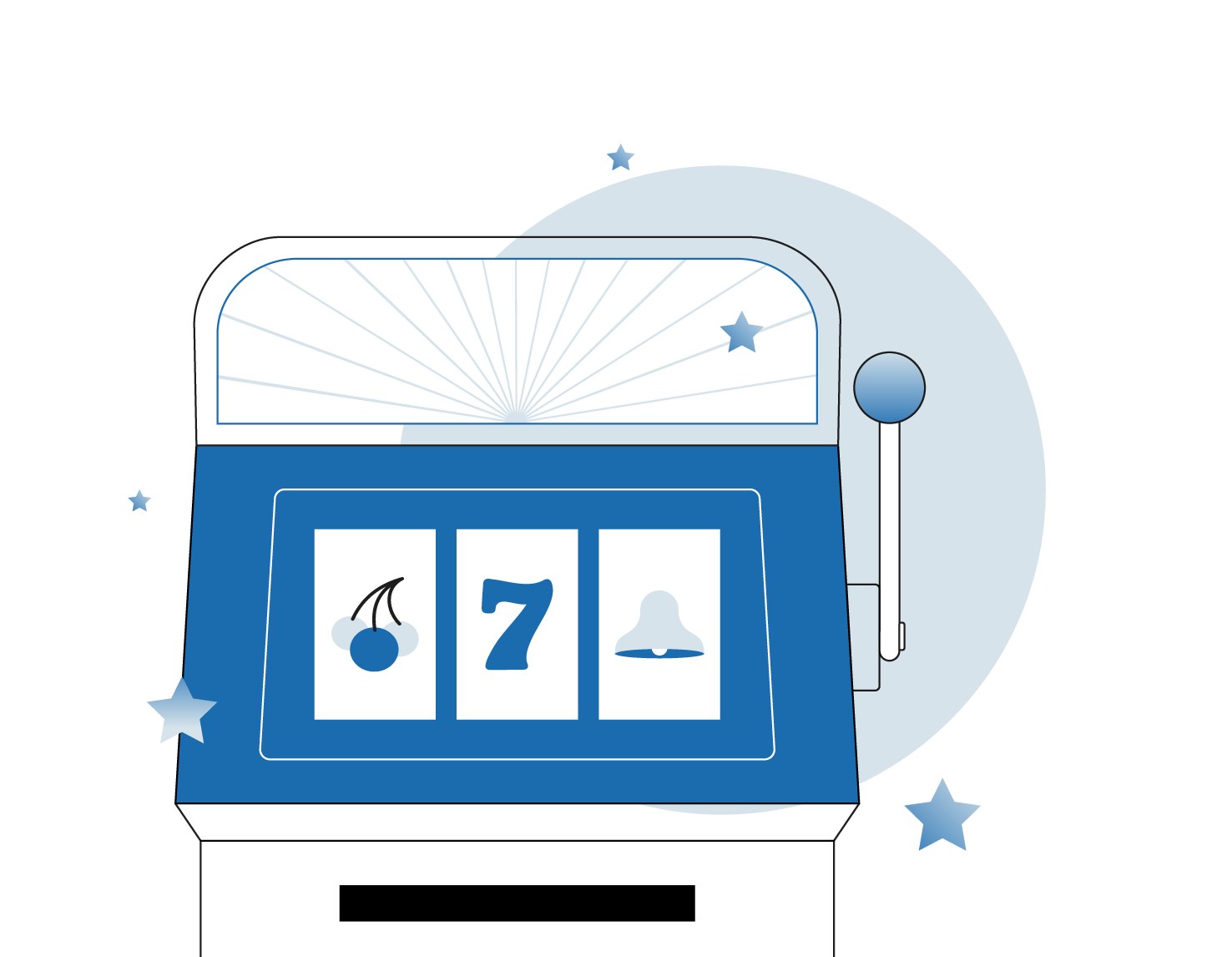 Best Slots Online Casinos in India June 8, 2023
Biggest Slot Wins: A Countdown
With so many thousands more players gambling on slots, the big progressive jackpots have risen massively. Records continue to be broken around the world and online. Here are some of the biggest prizes ever awarded.
Live
In Macau, players have been getting used to slots for a few years. The city has seen some big wins in recent years, but the biggest slot machine wins still come from Las Vegas.
$39,710,826: The world record among biggest slot wins still belongs to a 25-year-old software engineer. The man took down the incredible prize playing Megabucks, a popular video slot that requires bets of up to $100.
$34.9 million: In 2000, a Vegas waitress won nearly $35 million playing Megabucks. However, tragedy would strike when she was involved in a car accident. The accident left her paralysed and her sister dead.
HK$24.6 million: A Macau slots gambler won millions in 2013 playing Fortune King at Sands Cotai Central. However, it was the last of a long run of million-dollar wins that year.
HK$21 million: A year earlier, the Fa Fa Fa Grand Jackpot was won on a game called 5 Dragons. The Chinese gambler took away what was then a record prize for the region.
Online
Online slots allow players the chance to claim huge slot wins from the comfort of their own home. Often, there is no download needed for many of the most popular games. Gambling online for real money jackpots has never been easier. Here are some of the biggest.
£13.2 million (USD16.1 million): In 2015, a British soldier won a world record prize from a stake of just 20p (40c). His game of choice was Microgaming's Mega Moolah.
€17.8 million (USD21.1 million): NetEnt's Mega Fortune slot has provided plenty of big wins over time. A European slots player hit one of the biggest slot wins in 2013, and the record stood for years.
$10.1 million: A New Zealand player claimed the biggest progressive jackpot win Down Under when gambling online from home. The game, again, was Mega Moolah.
Mobile
Across Asia and the world, slots players can gamble on popular progressive jackpot games for real money. With the convenience of mobile technology, progressives can now attract a lot of players. This keeps pushing up the jackpots and records continue to be broken.
€8,012,153 (USD9.5 million): Microgaming's Mega Moolah slot is responsible for some eye-watering progressive jackpots. In 2017 a mobile Mega Moolah gambler won what was then the largest ever payout on a smartphone. The punter's stake was just €6.25.
€7,968,311 (USD9.4 million): Only a year earlier, Mega Moolah was busy recording one of its biggest slot wins. It held the world record until April 2017.
€5.6 million (USD6.7 million): NetEnt's Mega Fortune Dreams slot has produced plenty of online millionaires. However, mobile wins are slowly catching up. In 2015, an anonymous woman bagged nearly $7 million playing the popular progressive game.
€5.5 million (USD6.5 million): In 2017, an unnamed 57-year-old woman won nearly 7 million dollars playing NetEnt's Mega Fortune Dreams progressive slot. The woman's stake? A mere €31.
CAD7.5 million (USD6.14 million): A Canadian mobile slots player claimed one of the biggest slot machine wins at Royal Palace on her smartphone playing Mega Moolah.
What Are Progressive Jackpots?
Progressive jackpots are responsible for the biggest slot machine wins found online. They are special games that are "linked" across multiple casinos. In land-based Asian progressives, jackpots are linked across other establishments.
A small part of each wager goes towards the jackpot. You'll see a counter ticking upwards as you play. The more players who gamble on the progressive slot, the higher the jackpot goes. In most cases, these special jackpots "seed" at a set amount. So, if it's won, the jackpot will reset at the base amount again.
There are plenty of online casinos that accept gambling from India. You can get signed up in minutes and real money slots simply require a deposit. Our top-rated casinos all accept VISA Electron payments and allow fast withdrawals using MasterCard. Let's take a closer look at how progressive slots build up such big jackpots.
To win the progressive, there are usually three ways:
Random
The software provider programs in a random trigger that awards whatever is in the pool to the player.
Hitting a Payline
Some online progressives award the biggest slot wins if you line up five special symbols on a payline. You may have to line up the symbols on the first or last payline.
Triggering a Bonus Game
At random, or when lining up bonus icons, a special bonus game is triggered. It might be a prize wheel of fortune or a grid of hidden symbols. By playing the game, and winning, you will have a chance of securing the largest jackpot.
Multiple Jackpots
In some slots, there might be 3 or 4 separate jackpots at different levels. If you gamble at the top stake you will be eligible for the highest jackpot. Gamble at the lower levels and you'll be able to win the smallest jackpots.
The Growth of Slots Jackpots
Software providers continue to release online slots every year to keep players happy. As there are fewer restrictions and overheads with gambling online, prize jackpots can be enormous. Often, they rival the kinds of jackpots paid out in land-based casinos.
Modern video slots are crammed with bonus features, but the games can be volatile. However, for high roller players, nothing beats a progressive jackpot. These far exceed regular bonus prizes, and if they aren't triggered can keep on rising and rising. Most software providers have a selection of progressive jackpots in their portfolio. Virtually every Internet casino, meanwhile, has at least a handful of progressives in their lobby.
Take a Shot at Record-Breaking Progressives in 2023
Whatever global software provider you like, there is a top progressive jackpots slot there for you. There's often no download needed for many games, and you can start playing with just a few HKD or RMB to get going.
It's also possible to try no deposit slot games to give the progressives a try. All of our Indian-friendly online casinos have a range of amazing video slots to try for free. In some cases, you can sign up and enjoy free spins where you can win real cash without depositing a thing. Sign up and see which slots turn out to be big winners for you.