Horse Racing Results
If you're betting on horse racing, it's important to know how and when the results are presented. After all, you want to know if you've won or lost. Whilst horse racing certainly involves a lot of jargon, the good news is that horse racing results are very easy to understand.
On this page, you can learn why having access to fast results is important for your horse racing betting strategies. We also show you where you can expect online sportsbooks to display the results, where you can expect find results at the racecourse, and how to read them.
Show Me More
Show Me Less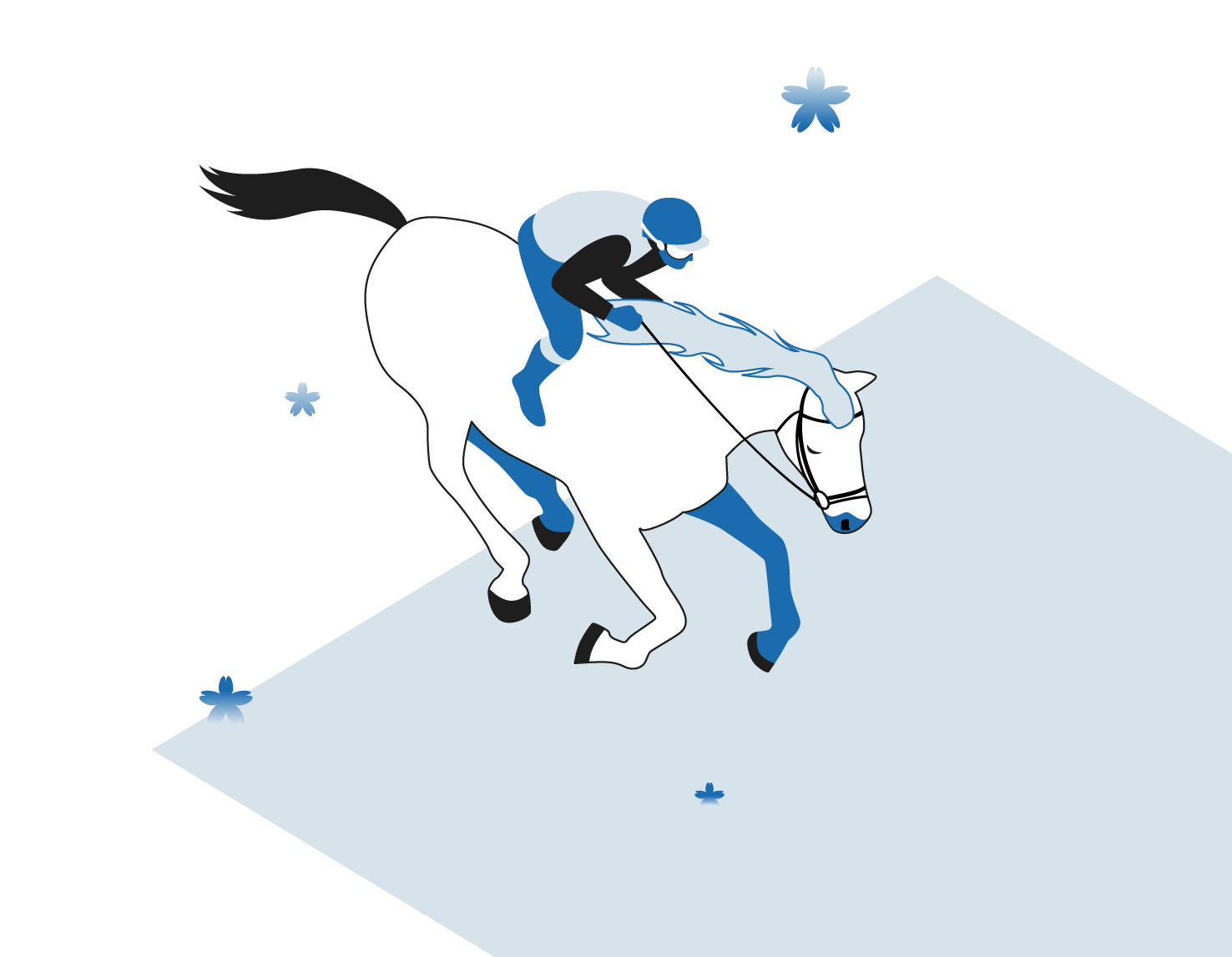 Why Access to Horse Racing Results is Important
Horse racing is one of the most popular sports in the world and has a presence in some form or another in most developed countries around the globe. The thrill of watching the four-legged beasts hurtle around at speeds up to 40 miles per hour is exhilarating, and as racing and gambling going hand in hand, the sport's excitement is amplified further when there is money involved. Depending on where they are in the world and their preference, bettors can strike wagers on horse racing at the racecourse, in bookmakers or online. Those individuals who have placed bets on contests may not always have access to watch the race and therefore having access to fast and reliable horse racing results is imperative. After all, if you have won money, you want to know as soon as possible!
Having access to fast horse racing results is extremely important for those who bet on a race by race basis. There are a variety of different strategies to betting on horse racing and it all depends on the gamblers betting bankroll management. Certain gamblers will wager a percentage of their funds, while others will stick to the same stakes until a set point, and those less disciplined who enjoy their gambling will bet ad hoc amounts depending on how they feel. This strategy is usually adopted by a new bettor who will likely see funds from their bank withdraw quickly when going so gung ho.
Horse Racing In Asia
Horse racing is huge in most of Asia, especially in countries such as India, Thailand, Philippines, Japan, Hong Kong, Singapore, Sri Lanka and Malaysia. There seems to be some sort of conformity with the Asian countries as to when horse racing became organised properly and gained popularity. During the early to mid-1800's when the British rule was in its pomp, new citizens from the isles who were living and working in Asia brought across their interpretation of horse racing and started to import the English Thoroughbreds to their respective new residence. From there each country developed their own jockey clubs/regulatory authorities and introduced their own rules.
In Japan there are only four sports that can be legally bet upon. Interestingly, those sports are horses, bikes, powerboats and motorbikes. Naturally horse racing is the biggest and back in 2015, there was $22.5bn bet on racing throughout the year. Japan has some of the richest racing in the world, not just for the major events, but also for the day to day action. Fans are dedicated, as demonstrated at the 2017 Japan Cup, one of the most famous horse races in the world, when there was a stampede to get a good vantage point as the gates opened at 8am (the race wasn't run until much later in the day). With so much money wagered on each contest, it comes as no surprise that the horse racing results each and every day are important to owners and gamblers alike.
Horse racing is very popular in the Philippines and has been evident in the country since 1867 and can be divided into three periods. When racing first started, ponies were used. Just before the start of the 20th century, Arabian horses become the predominant breed used in competition, and finally from the mid 1930's (a little slower than some its neighbouring nations) the English thoroughbred took over and remains the main type of racehorse in the country today. Unlike in most of Asia, online betting in the Philippines is legal, and wagering both in physical and online form is extremely popular in the country. For most individuals, online betting is now the preferred option. Why? Because the best odds are usually found online, customers can use secure payment options (many now accept MasterCard), they can withdraw quickly, and online bets are very easy to place. Of course, some individuals still like to bet in person to have the physical transaction of cash, but gambling this way is often less successful as bettors don't have as many options and as such don't get the best odds.
Thailand has a rich tradition of racing and it was first brought to the country over 100 years ago when King Rama V returned from his visit to Europe in 1897. He brought back his servants and students who studies in Europe and they organised a horse racing event. From here, Western style racing in Thailand took off. The premier track is the Royal Bangkok Sports Club and locals can see action every other Sunday. There are four main events throughout the year, the Royal Darby Cup, Ram Rakop Cup, Phraya Pradipatpubal Cup, and the Chairman's Cup. These prestigious contests have thrown up some interesting horse racing results over the years with a mixture of favourites and outsiders winning.
Results Presentation
Although there will be some variety in race result presentation based on where the contest is being held, how many runners there are etc. there is typically some uniformity as to how the outcome is displayed. Most commonly, the result will include which horse won the race, who came second and who finished third. By the side of the name of the horse there will usually be the betting odds for each runner, indicating the return for striking a bet on each horse. Some results services will provide the winning distance and in countries where a totaliser system is used, there is the dividend for the forecast, trifecta, Quinella etc. Some websites will provide the full horse racing results breakdown with the position of each runner from the race and how fare they were off the leader.
At the racecourse, fans don't always have the luxury of instant replays, slo mo's etc. and therefore in a tight finish, those who are gambling can experience an anxious wait for the racing results to come through. Most commonly the on-course commentator will first announce the racing results over the speakers. The horse racing results at tracks have been displayed in numerous ways over the years. In the olden days, chalk was used to both display the odds and to show the full results of a contest. The old school method was replaced by the boards which were manually updated with letters and numbers by an employee of the racecourse, and obviously nowadays, everything is digital, which is much faster