The Best UPI Betting Sites and Casinos in India
Are you an Indian gambler looking for the best sites that accept UPI payments? Look no further! Our team of payment experts has created this complete UPI review, covering everything you need to know to deposit and withdraw with UPI in India's top online casinos and sportsbooks.
Read our guide to learn the advantages and disadvantages of UPI, then choose a site from the list below to play and pay at Indian's top gambling operators accepting this popular payment method.
Show Me More
Show Me Less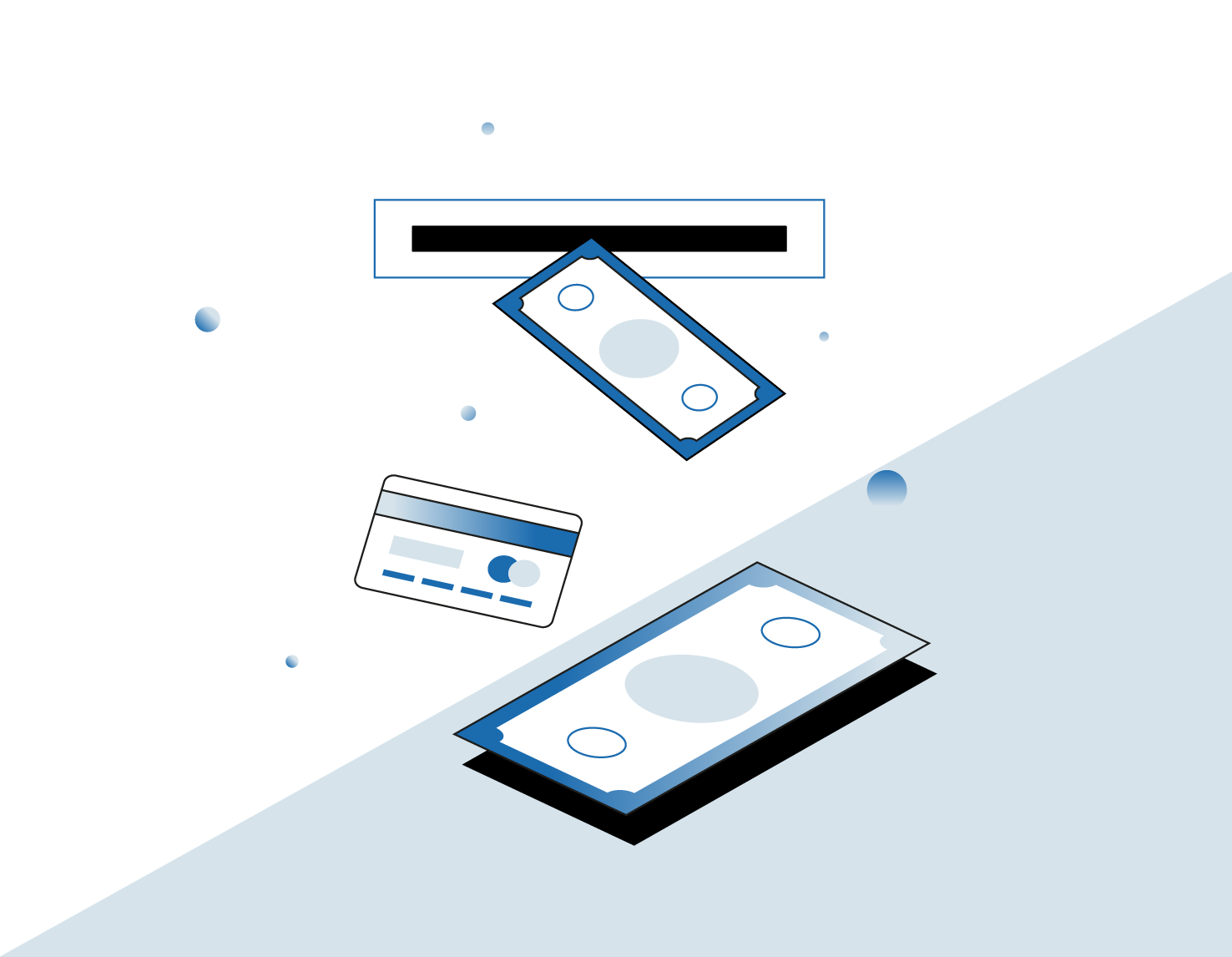 Best UPI Gambling Sites November 26, 2023
What are UPI Payments?
UPI, which is short for Unified Payments Interface, is a popular online payment method in India. It allows Indian punters to make instant, safe and easy deposits and withdrawals in Indian's top online gambling sites and apps.
Owned by the National Payments Corporation of India, UPI is regulated by the Reserve Bank of India. At the time of writing this UPI review, the company had over 100 million monthly users, connects with over 200 banks, and offers multiple currencies, including Indian rupees.
What Do You Need To Use UPI?
To deposit money with UPI in India, you must have an Indian bank account, a debit or credit card, a registered Indian mobile number, and a mobile device (i.e. smartphone or tablet). You must also download and install the UPI mobile app.
How to Use UPI Payments at Online Casinos and Sports Betting Sites
Using UPI in Indian online casinos and sportsbooks is safe and easy. To start, simply follow the steps below to set up your UPI account.
Download and install BHIM (Bharat Interface for Money), the mobile app of UPI provider National Payments Corporation of India. You can download the app from the Google Play Store or Apple App Store for Android and iOS devices, respectively.
02
Verify Your Mobile Number
Verify your mobile number via SMS or pin code. This number must be associated with your bank account, and you must have access to it to make UPI payments.
Once logged into the BHIM App, select the bank account you want linked to your UPI account.
04
Set up Your UPI ID and PIN
Go to the Bank Account section and enter the last 6 digits of your debit card along with its expiry date. The bank will send you a one-time password (OTP) that you will use to verify your phone number and authenticate your bank account. Once verified, follow the instructions to set up your UPI ID and Pin.
How to Deposit and Withdraw with UPI in India?
Now that you have set up your UPI account, it is time to select your online casino or sportsbook. Our team of experts at Asiabet.org works hard to find the best UPI gambling sites in India. We evaluate each operator based on safety, customer service, odds, game variety, and the best bonus offers. Refer to our step-by-step guide below to make your UPI deposits and withdrawals.
How to Deposit With UPI
Making deposits at our recommended UPI casino sites is simple, quick, and secure. Follow the easy instructions below and start playing for real money in minutes.
01
Find A UPI Casino/Betting Site
First, you must find a gambling site that offers UPI as a payment method. Browse through our lists of India's best UPI betting sites and UPI casinos and pick the one that's best for you. While at it, don't forget to claim a generous welcome bonus.
02
Head to The Cashier Page
Once you register with the casino, head to the cashier page, go to the deposit section, and select UPI as your preferred deposit method. Note that while some Indian casinos simply list UPI, others will have it under the Net Banking option.
Select the amount you wish to deposit, enter your UPI ID and log into your UPI account.
04
Verify Your Transaction
Enter your UPI PIN and the OTP, then follow the quick steps to complete your deposit. Upon completing the transaction, you will be redirected to the casino home page. Check your deposited amount and bonus.
How to Withdraw With UPI
If you are lucky to win at a UPI sports betting or casino website, you can also use UPI as an easy way to make withdrawals. Follow the steps below for a cashing out with UPI.
01
Visit the Casino Cashier
Log in to the online casino and go to the cashier page. Look for the tab that will take you to the withdrawals section. From the menu of payment options, select UPI as your preferred withdrawal method.
02
Enter your UPI ID (VPA)
Enter your UPI ID, also known as a VPA (Virtual Payment Address).
03
Enter Your Withdrawal Amount
Enter the amount you wish to withdraw. Note that most casinos have daily and monthly withdrawal limits.
04
Wait for Processing Times
Although UPI is an instant withdrawal method, the casino or sports betting operator may require their own processing times to approve the withdrawal. Check the casino's terms and conditions section for withdrawal times. It will usually range between a few hours to 5 business days.
UPI Fees and Limits
The daily payment limit when using UPI is ₹1 Lakh, with the maximum number of daily transactions limited to 20, with a maximum of ₹10,000 per single transaction. However, some banks offer greater flexibility in terms of limits.
The basic transactions of UPI itself do not carry fees. However, fees can incur for reporting, statements, refund processing, and international transactions. In addition, when using UPI at Indian gambling websites, you may incur fees from your bank and the casino.
The Pros and Cons of UPI Casino and Betting Sites
There are many reasons why UPI betting sites are popular amongst Indian punters. UPI is a safe and convenient way to transfer funds, and the service itself does not involve fees, unlike other online payment methods. Still, no payment method is perfect. Our payment experts listed below some pros and cons to help you decide if UPI is the best payment option for you.
The Advantages of UPI
Our Indian payment experts love UPI for being a local banking method that is tailored to Indian casino and betting punters. Here's why:
Fast and Safe Deposit and Withdrawals – UPI deposits are instant, and withdrawals will usually take a few hours to process. UPI also protects your safety and anonymity as you never have to share with the casino your bank details. All you need is the UPI ID and code.
Widely Accepted in India – With over 100 million Indian users, many banks and most leading online casinos and betting sites accept UPI. In addition, you can use the same UPI account to transfer money to family and friends and make payments and purchases with thousands of UPI merchants across India.
Use UPI with No Fees – Unlike many online payment methods that charge transaction fees, making payments with UPI is free. This means that every rupee you deposit with UPI will go towards your wagering budget.
Deposit and Withdrawal in Rupees – UPI is a payment method created by Indians, for Indians. It means that you will receive localized service and support tailored to Indian customers. You can also choose to manage your payments in international currencies or rupees.
The Disadvantages of UPI
UPI is an excellent payment method. However, like everything else in life, it's not perfect. Here are a few drawbacks:
Does not Work with all Banks – Although you can use UPI with over 200 Indian banks, many banks in the country (especially smaller and regional banks) do not facilitate UPI payments. So, unless you have an account with one of the selected banks, you cannot UPI at a sportsbook or casino.
Requires You to Download a Mobile App – If you would like to make deposits or withdrawals with UPI at a casino, you must download and install the BHIM app. Which, like any other mobile app that will use your device's memory and may affect its processing speed. Although safe, many mobile users dislike installing third-party apps on their devices for privacy and security concerns.
Which Betting Apps and Casinos Accept UPI?
Now that you know all about UPI and its great advantages, why not pick a gambling site and try it for yourself? The good news is that our team works hard to find the best UPI betting sites in India, so you don't have to.
Check our top UPI casinos and UPI betting sites in India, register, and start playing in minutes. While at it, don't forget to claim your welcome bonus!
Frequently Asked Questions
Q.
Can I use UPI at online casinos and betting sites in India?
A.
Of course you can! UPI is one of India's most popular and well-respected payment methods, providing many advantages to Indian players. Regulated by the Reserve Bank of India, most
leading casino and betting sites accept UPI
. UPI allows you to deposit and withdraw in international currencies and rupees safely and securely.
Q.
Is UPI only available in India?
A.
Yes, UPI is currently available only in India, but it plans to expand to other countries soon. However, online casinos in India also offer a wide range of international payment methods that you can use in both India and abroad.
Visit Asiabet's Indian gambling hub
to learn more about UPI and the other local and international payment methods you can use at casinos and betting sites.
Q.
Is UPI and Paytm the same? How do I make a UPI payment?
A.
Although both payment methods have similarities, UPI and
Paytm
are different. While both UPI and Paytm can facilitate payment transfers from your bank to a gambling website, Paytm is also an e-wallet. So while you can use both Paytm and UPI to manage casino and betting payments, you can also use your Paytm e-wallet for other types of transactions.
Q.
How long do deposits and withdrawals take with UPI?
A.
In most cases, UPI withdrawals are instant. However, casinos and banks may have their own processing times and limitations that can take between 1 and 5 business days.
Q.
How do I make a UPI payment?
A.
To make a UPI payment, you will first need to download and install the BHIM app on your mobile phone and set up your UPI account. Once you get your UPI ID, visit a merchant, and select UPI as your preferred payment method. You can also use UPI to cash out of a casino by going to the withdrawal section of the cashier and submitting a withdrawal request.