Best Online Lottery Sites in India 2023
If you're looking for a safe way to take part in both Indian and international lotteries online, you're in the right place. On this page, you can find out where to purchase lottery tickets in India, how to check lottery results online, and everything else there is to know about online lottery in India.
Continue reading to discover the different lotteries you can play. Let our experts guide you to the best lotto sites and learn how to increase your chances of winning Indian lottery jackpots, too.
Show Me More
Show Me Less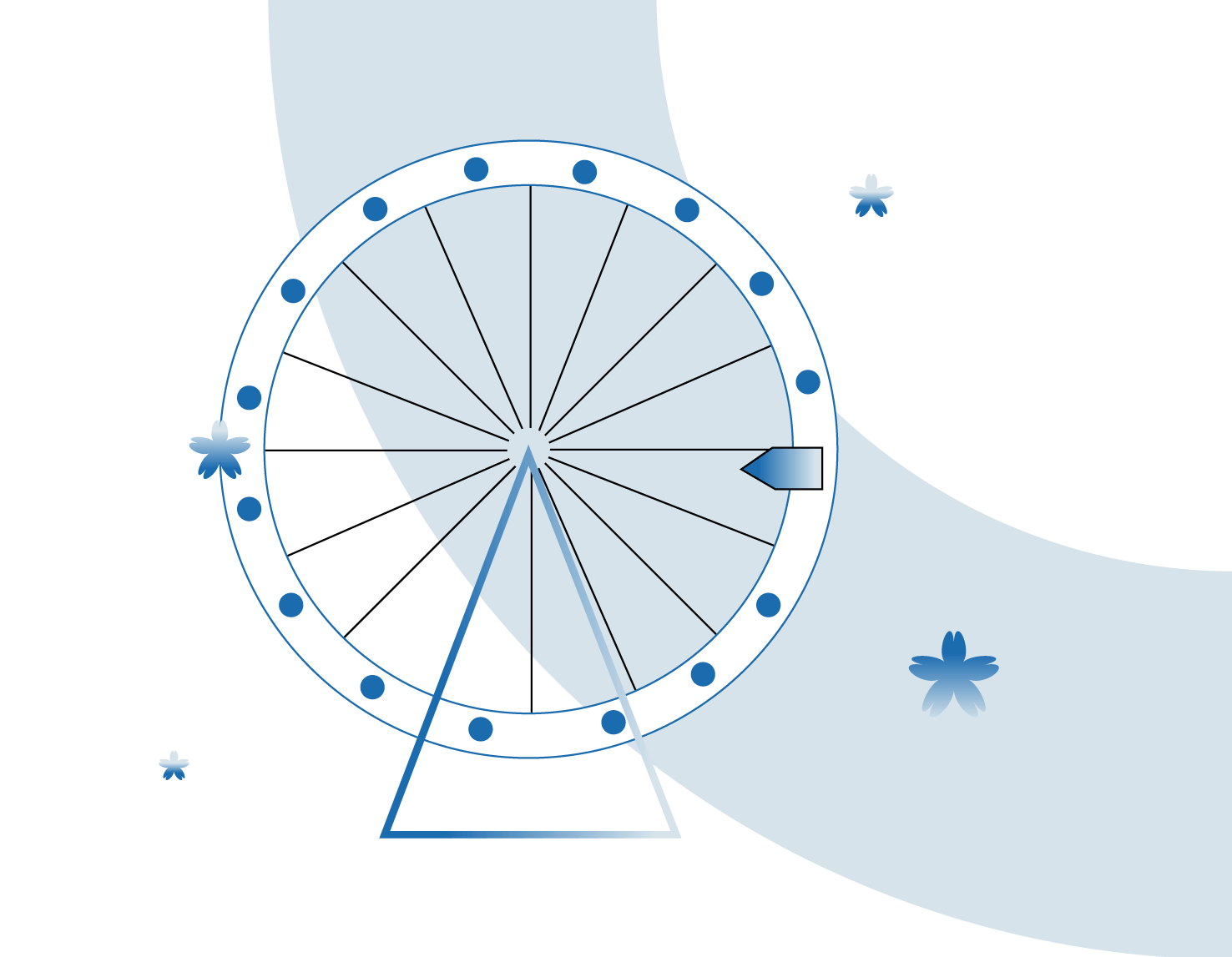 Best Online Lottery Sites November 30, 2023
Is Online Lottery Legal in India?
Before we talk more about the best online lottery sites in India, and where to find them, we want to reassure that online lottery is perfectly legal in India.
Whilst in 1967 the government placed a nationwide ban on private lotteries in India, 13 Indian states now offer their own lotto games. What's more, neither the central government nor any state governments have specific laws on playing international lotteries. This means you can try your luck at winning some of the world's biggest lottery jackpots online.
To play at online lottery sites in India, there are just three conditions you must meet:
You must be over 18 years of age
The lottery site servers must be outside of India
The lottery game must be an international game
How We Select the Best Online Lottery Sites in India
If you're new to playing lottery games online in India, choosing your first lottery site can be a little confusing. There are many features to consider and, whilst some lottery sites may seem great at first, they may not offer everything you need.
Luckily, we're here to help. In the following sections, you can discover everything we look at when reviewing online lottery sites. By considering these factors, our recommended sites are safe, rewarding, and perfectly suitable for Indian players.
Security and Licenses
First things first, an online lottery site must be completely safe for our experts to recommend it to you. It must have a reputable lottery license from a government body and must be regularly audited to make sure the games are fair. A safe online lottery site will also come with SSL encryption and data privacy policies to protect your details from hackers. Finally, the lottery site must have great user reviews and a track record of Indian winners.
Variety of Online Lotteries
Every great lottery site will boast a wide selection of international lottery games. Besides hugely popular lotteries such as Powerball and EuroMillions, they should also offer lesser-known online lotteries to give you better chances of winning. In fact, some of our recommended lottery sites boast over 50 different games from all across the world.
Payment Methods for Indian Players
Payment methods are an important factor we consider when rating lottery sites because, of course, they're no use if you can't get your money in our out! Our best online lottery sites offer local Indian deposit methods to speed up the process and to make depositing convenient for you. This includes methods such as UPI, AstroPay, and Skrill. They should also accept payments in rupees, so you needn't bother with currency conversion fees or processing times.
Lottery Promotions and Bonuses
Just like online casinos, we expect all great online lottery sites to offer regular promotions to their users. This includes welcome bonuses, cashback bonuses, free tickets, bundle tickets, discounts, and subscription offers. Lottery promotions and bonuses are a great way to try new lotto games, so we expect every bonus to be both accessible and adaptable too.
Special Lottery Features
The very best online lottery sites come complete with extra special features, to make playing all the more fun and rewarding. This includes syndicates, ticket bundles, and extra betting opportunities, such as sports. These features increase your winning chances and contribute towards a great experience.
How to Buy and Play Lottery Tickets Online
01
Choose an Online Lottery Site
To play the lottery online in India, you first need to select a great site. Consider the factors we listed above and decide what's most important to you. You may prefer a site that offers access to big lottery games such as the EuroMillions, or you may want to look for a site that offers hassle-free deposits in Rupees.
Whichever site you choose, you'll then need to register for an account by providing a few personal details. Usually, this includes your name, email address and date of birth.
02
Deposit and Select a Lottery Game
Once registered, you need to make a deposit to purchase lottery tickets online. Simply head to the cashier and select a convenient payment method. Before inputting the amount of money you want to deposit, check how much one ticket costs and decide how many you wish to purchase.
Once your deposit is processed, you can head to the lottery site homepage to select your preferred lotto game.
03
Purchase Tickets and Choose Your Numbers
When you select a lottery game, you can also choose how many tickets you want to purchase. Different games will have different ticket prices, so consider your budget.
Then, you simply need to choose your lucky numbers! You can either do this manually or ask the site to pick random numbers for you. Depending on the lotto game you play, you may also need to select a Powerball number. Finally, wait for the draw to see if you've won.
The Most Popular International Lottery Games with the Biggest Jackpots
One of the biggest advantages to playing international lottery games over state lotteries in India is that the jackpots can soar. This gives you a chance at winning life-changing sums of money in the blink of an eye. Jackpot hunters should consider the following international lotteries for their chance to win big.
Powerball
Powerball is the biggest jackpot lottery in the world. Whilst it started as an American lotto game, players from all over the world now enjoy Powerball with the help of international lottery sites.
The starting Powerball jackpot is a whopping $40 million, and the biggest jackpot ever claimed was over $1.5 billion! To play, choose 5 numbers between 1 and 69, and a Powerball number from 1 to 12.
EuroMillions
EuroMillions is the biggest lottery in Europe and, as the name suggests, it offers huge prizes. Drawn twice a week, on Tuesdays and Fridays, the jackpot starts at €17 million and can reach up to at €190 million.
To play, select 5 numbers between 1 and 50, and two lucky star numbers from 1 to 12.
Mega Millions
Mega Millions is another US lottery game that can now be enjoyed by players in India and beyond. This lottery starts with a jackpot of $40 million, though one lucky player walked away with a whopping record of $1.5 billion too.
To win the Mega Millions, you need to match 5 of 70 white balls, and the gold MegaBall, which ranges from 1 to 25. You can also place Megaplier bets, which multiply non-jackpot prizes.
Eurojackpot
The Eurojackpot is another European lottery that boasts impressive prize figures. Drawn on a Friday, the jackpot starts at €10 million but can rollover to €90 million. What's more, when the jackpot cap is reached, the extra funds go towards 11 other prize tiers. This gives you more chances of winning a huge sum!
To play the Eurojackpot, you need to match 5 numbers out of 50, plus another 2 supplementary numbers out of another 10.
How to Increase Your Chances of Winning in Indian and International Lotteries
Unlike sports betting or regular casino games, you cannot increase your chances of winning lotteries by gaining skills or employing strategies. Instead, you simply need to work towards reducing how much you spend on playing whilst still purchasing as many tickets as you can. This may seem impossible at first but, luckily, there are two main ways to do this. Bonuses and syndicates help you hold more tickets whilst spending less money.
Lottery Bonuses and Promotions
Online lottery sites in India offer bonuses to both new and existing players. This gives you a chance to try out new lotto games, and well-known ones, at a more appealing price. Popular lottery bonuses include free tickets, 2 for 1 tickets, and discounted tickets. You can find these throughout the year by checking the site's promotions page.
Most online lottery sites also offer welcome bonuses for new players. This is a bonus you unlock by making your first deposit at a lottery site, and it may be any of the offers listed above. One great thing about playing the lottery online is that you can sign up to several of the best lottery sites and pick up a rewarding welcome bonus at each.
Lottery Syndicates
Traditionally, a lottery syndicate involves gathering people together, purchasing multiple lottery tickets, and splitting the prize fund should any of the tickets win. A lottery syndicate online is, however, much easier as the lottery site has already found people for you to play with.
At international lottery sites, players from India can join huge syndicates with over 100 tickets in each. You simply purchase shares of the syndicate and can purchase as many shares as you like. The more shares you have, the larger portion of the prizes you'll receive. Do note, however, that syndicate rules can vary from lottery site to lottery site, so be sure to read the terms and conditions before joining.
Play the Lottery on Your Phone
At the best lottery sites in India, you can play via smartphone, tablet, or desktop. This means that you'll never miss buying a ticket, and you'll never miss a draw either.
Many of the best lottery sites offer native apps for iPhone and Android phones. Alternatively, you can simply log into the sites via your mobile browser. All you need is a decent internet connection, a mobile payment method, and your lucky numbers of course!
Frequently Asked Questions
Q.
Is it legal to play online lottery in India?
A.
Yes, it's perfectly legal to play online lottery in India. As
the best online lottery sites
sell international lotto tickets based outside of India, Indians can use these sites to purchase tickets for some of the world's biggest jackpot draws. This includes the likes of the American Powerball and Mega Millions lottery games, and the European EuroMillions and Eurojackpot draws too.
Q.
How do I buy online lottery tickets from India?
A.
To purchase lottery tickets online in India, you simply need to register with a great online lottery site and make a deposit. Whilst these sites don't give you access to Indian state lottery tickets, they do allow you to purchase international lottery tickets with much bigger prize funds! What's more, you can
deposit via Skrill
, UPI, and other popular Indian payment methods.
Q.
How can I win Indian lottery?
A.
As lottery games are games of chance, there's no surefire way to guarantee a win. Fortunately, you can increase your odds of winning joining a reputable Indian lottery site. Much like
online casino sites
, Indian lottery sites offer bonuses and promotions. These allow you to purchase the most tickets possible for the smallest amount of money, giving you extra chances of claiming the jackpot prize.
Q.
Which states sell lottery tickets online in India?
A.
Although 13 Indian states run their own government funded lotteries, purchasing tickets for these games online is still quite difficult. In fact, Sikkim and West Bengal are the only states which sell lottery tickets online in India, thanks to their relaxed online gambling laws.
Q.
Which is the biggest online lottery in India?
A.
The biggest online lottery in India is the US Powerball, which once boasted a jackpot of over $1.5 billion! Whilst this an American lotto game, you can purchase tickets from India via several of the best lottery sites. This means you needn't miss out on chances to win big, and you don't need to stick with the Indian state lotteries.