The Best Andar Bahar Online Casino Sites in India 2023
We've used our years of experience in online gambling to review casinos and find the best ones for the Andar Bahar game. We've listed them in the table below.
Ready to go? Play at one of our trusted Andar Bahar sites below now. Or, scroll down to learn everything you need to know about the Andar Bahar game.
Show Me More
Show Me Less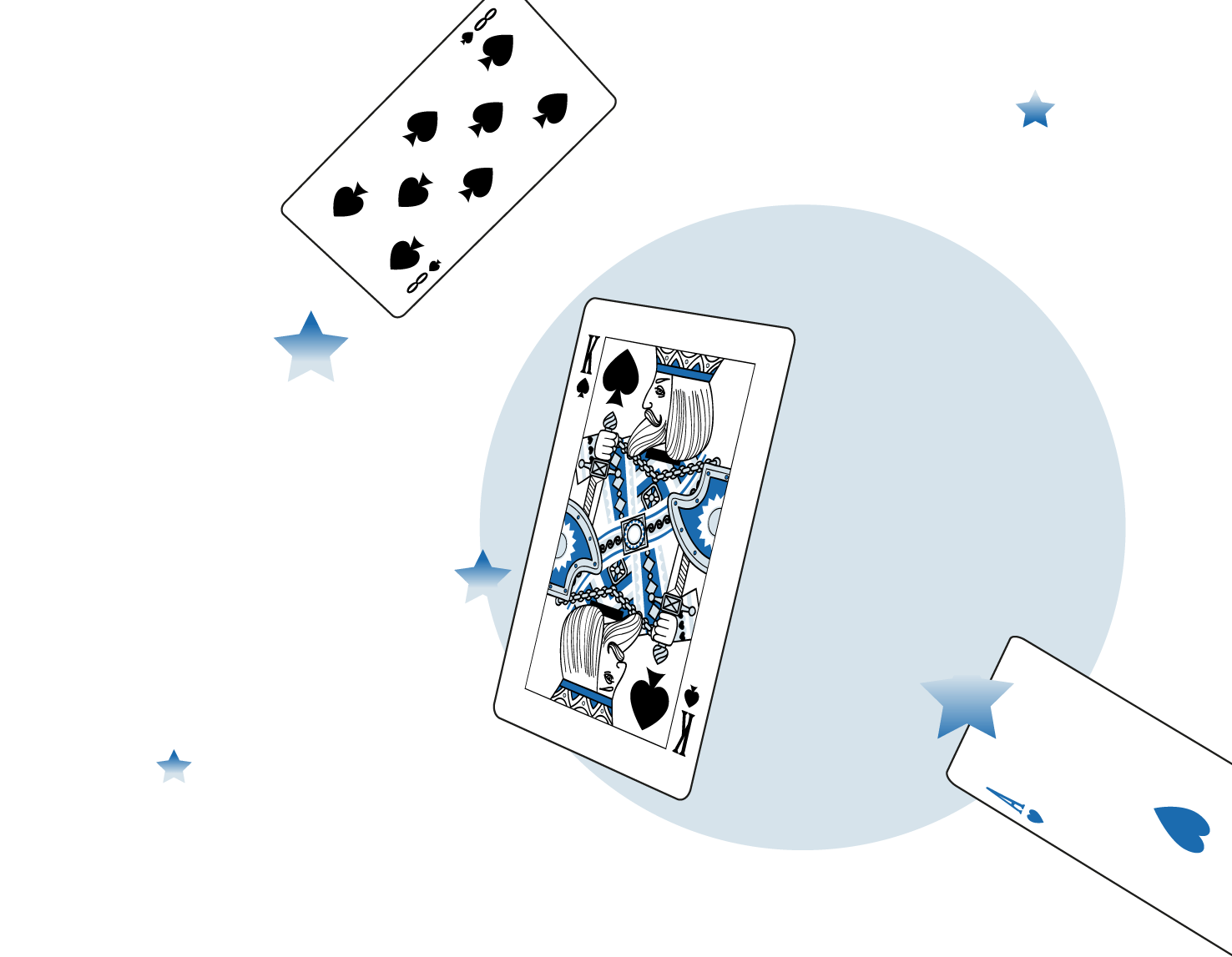 Best Casino Sites for Andar Bahar August 31, 2023
Where's the Best Place to Play the Andar Bahar Game?
Are you ready to play online Andar Bahar in India? If so, here's our top recommendation:
Wildz. Andar Bahar is a relatively simple game. One good way to choose the right casino is by basing it on the odds offered (how much value you get for your money) and the game's appearance (which makes it more enjoyable).
Wildz delivers on both fronts. You can also play live Andar Bahar from industry leading, live dealer gaming provider, Ezugi. You will be able to enjoy the excitement of playing with live dealers in real-time.
Sign up and start playing Andar Bahar by clicking the link below. You can even claim a generous bonus to get you started.
What is Andar Bahar?
Andar Bahar card games played between friends often differ from the game you can play in casinos. Usually, you'll take on the casino one-on-one, rather than playing in a big group (although there is an online variation of Multiplayer Andar Bahar).
Every hand is played for real money, with side bets available for even bigger wins. We'll explain all about these different types of Andar Bahar and all the ways you can bet in our full guide below.
Andar Bahar Basics
A single, regular deck is used in Ander Bahar, consisting of 52 cards. To start the game, a random card will be dealt face-up. This card is known as the 'joker' – which is a little confusing as there are no jokers in the pack!
You'll then have two options which you can bet on:
Andar, meaning inside.
Bahar, meaning outside.
These represent two spots on which cards will be dealt – the Andar pile, and the Bahar pile.
Cards are then dealt face-up until one matches the value of the joker. This means a card with equal face value. For example, if the first card, the joker, is an ace of diamonds, cards are dealt face up, alternating between the Andar and Bahar pile until another ace is dealt. The 7th card dealt is an ace of clubs. This ends the round.
The aim of the game is to predict which pile you think the next card that matches the joker will be dealt in. Dealing begins in the Andar pile, then the Bahar pile, then back and forth until a match is found.
For example, you place a ₹2,000 bet on Bahar. You then sit back while the dealer does the rest. They deal a face-up 8 of diamonds, so 8 becomes the joker card. The dealer then turns over 1 more card at a time, alternating between the Andar and Bahar piles until another 8 is dealt.
There's no limit to how long the dealing will continue, it keeps going until the next 8 is found. Eventually, the 8 of spades is dealt into the Bahar pile. In our example, you would win, doubling your money to ₹4,000.
One hand of Andar Bahar in a standard game only takes a few seconds to setup up and a few more seconds to conclude, allowing for rapid play. As soon as the second joker is dealt, the hand ends. Players are paid immediately, and the next hand proceeds.
How to Win the Andar Bahar Game
The basic way to win at Andar Bahar is pretty straightforward – if you guess which pile the joker will be dealt to, you win. But there are also some side bets available in certain games which have different winning rules.
One common side bet in Andar Bahar is to guess how many cards will be dealt before the joker emerges. This is as difficult and random as it sounds. The joker could be the first card dealt, the 49th, or anywhere in between.
If that sounds too risky, you can also bet on how many cards will be dealt in clusters, rather than a specific number. For instance, you can bet on the joker being dealt in 1-5 cards, 6-10 cards, and so on.
There are plenty of other ways to profit in an Andar Bahar game, depending on how many side bets your particular casino offers. For example, some allow you to place a bet on what the joker will be. You can place a wager on a specific card, like a Queen, or a suit, like diamonds. Or you can bet on the value being above or below an eight.
When it comes to these types of bets, there are no Andar Bahar winning tricks – you'll just have to rely on your gut instinct!
Andar Bahar in Detail
You'll hear many people say that Andar Bahar is a 50/50 game with no skill involved. But this is the online Andar Bahar ultimate guide – and we're here to expose that myth! While it is a game of luck, there are some things you can do to improve your odds of winning when you play online Andar Bahar for real money.
The Real Odds of Andar Bahar
Firstly, Andar and Bahar don't pay out at the same odds. This is because Andar is slightly more likely to hit a joker first because that's the pile that is dealt to first. If the first card out matches the joker, Andar bets are winners and the round ends. Those betting on Bahar didn't even get to see a card!
Of course, the difference is very marginal. Nonetheless, betting on Andar is the smart move – provided the casino follows the standard rules, where Andar is dealt to first. Some online casinos do it in a random way. For instance, red jokers mean Andar is dealt to first, and for black jokers, Bahar gets the first card.
Here's a breakdown of the odds in a standard Andar Bahar game. We've also listed the house edge. House edge is a term which shows how much of an advantage the casino has.
The higher the house edge, the less likely it is that you'll win. Target bets with a lower house edge to receive the best odds. – and how much of an advantage the casino has on your bet.
| Bet Type | Probability (%) | Odds | House Edge (%) |
| --- | --- | --- | --- |
| Andar | 51.5006 | 0.95/1 | 2.15 |
| Bahar | 48.4994 | Evens | 3 |
Side Bets and Payouts
We've already discussed some of the side bets available in Andar Bahar, but how much can you expect to earn with them?
Betting on how many cards will be required to hit a joker is one of the most common side bets. Check out the table below to see how much you can win.
| Cards Required | Odds | House Edge (%) |
| --- | --- | --- |
| 1-5 | 2/1 | 18.68 |
| 6-10 | 3/1 | 13.18 |
| 11-15 | 4/1 | 15.49 |
| 16-25 | 3/1 | 12.8 |
| 26-30 | 14/1 | 8.52 |
| 31-35 | 24/1 | 7.56 |
| 36-40 | 49/1 | 5.17 |
| 41+ | 119/1 | 4.92 |
Andar Bahar Variants
When you're ready to play Andar Bahar games online, you'll notice quite quickly that there are a few different versions. Here's a quick explanation of the different variants of Ander Bahar:
Online Andar Bahar
This is the classic Andar Bahar game which you can find at all the best casinos for Indian players. It's a classic card game, just like online blackjack and follows all of the standard rules we've discussed, and sometimes includes side bets. There's no physical dealer, as play is automated through the casino's software.
Multiplayer Andar Bahar
Not all casinos offer multiplayer Andar Bahar games, but some do. Usually, this will just mean multiple players sitting at the table and betting on the same hand. We've also seen some versions where you can interact with other players, but these are very rare when playing online for real money.
Live Andar Bahar
If you want to play Andar Bahar in India, why not give the live dealer experience a try? It's almost identical to the regular casino version, but you get to experience it from a live streamed casino.
That means a real-life dealer who you can even interact with. For many players, this makes the experience much more realistic and exciting – especially in a country where it's sometimes difficult to physically visit a casino.
If you're in the market for live Andar Bahar games, you can sign up with our top recommended site and claim a great online casino bonus.
Frequently Asked Questions
Q.
What are the different variations of Andar Bahar?
A.
There are plenty of Andar Bahar variants, which all follow the same basic rules – but with a few twists. You can
play Andar Bahar live online
, with a real dealer, or you can play in an automated casino setting. You can play alone or in multiplayer mode, with other real life players. And some versions have side bets, where you can bet on unlikely outcomes for bigger wins.
Q.
Can I play Andar Bahar for free?
A.
Lots of the best Andar Bahar
online casino sites
allow you to play for free, but there's really not a lot you can learn from this. If a game is more complicated, like poker or craps, it can be a smart move to get used to the game without risking any money. But free Andar Bahar is almost redundant, as it's such an easy game to learn. Nonetheless, you can certainly play for free if you like.
Q.
Can I get an Andar Bahar casino bonus?
A.
You can claim a
real money bonus
at most trusted Andar Bahar sites. It's a classic casino game where the house has a slight edge, so most sites are more than happy to reward you for playing Andar Bahar just as they would with other games like baccarat or roulette. If you're looking for inspiration, check out some of the best Andar Bahar casinos in India. You'll find a list at the top of this page, complete with bonus offers.
Q.
Is it legal to play Andar Bahar in India?
A.
Gambling in India is generally a grey area for several reasons. For one thing, certain sports – like horse racing – can be bet on legally. And states like Goa, Daman and Sikkim make it easy to
gamble on sports
and in casinos. Essentially, the most important thing is where you place bets. Take your pick from any of the recommended casinos at the top of this page. They all have a track record of allowing Indian players to deposit and withdraw without any issues.
Q.
Is there any viable strategy to increase my chance of winning?
A.
Some people will tell you that the odds of betting in Andar Bahar are 50/50 and random, but that's not totally true; there are some things you can do for a better chance of winning. For instance, different casinos offer slightly different odds on Andar Bahar, so make sure you play at one offering the best odds around. And the house edge on Andar is marginally lower than Bahar, so it makes more sense to back Andar.