Play Roulette Online in China
If you want to learn how to win at online roulette, look no further than Asiabet. Our expert guide will teach you how to play roulette, explore top tactics, and show you how to get the biggest bonuses on roulette!
If you want to play now, see our list of recommended roulette casinos online below: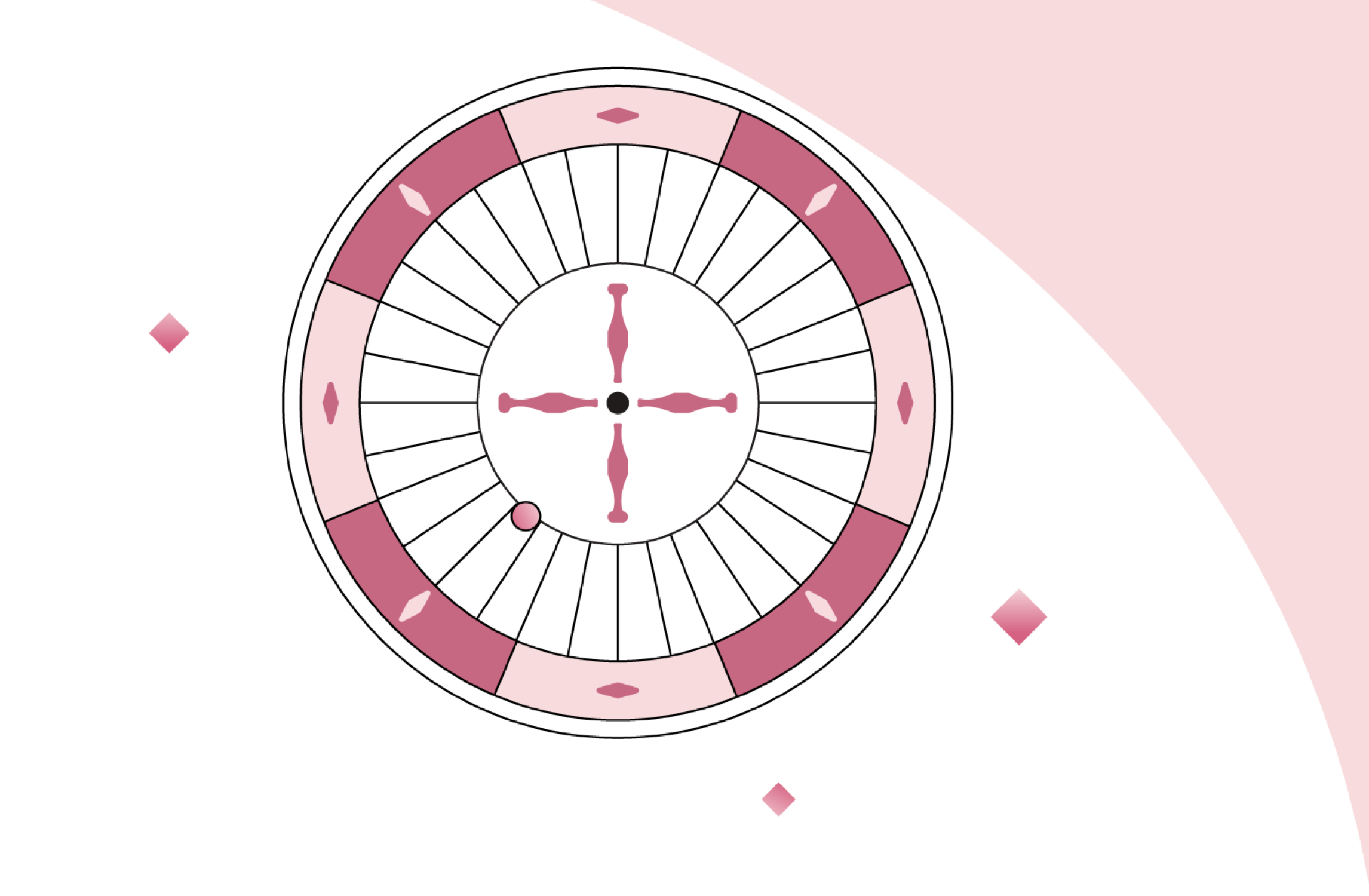 Best Online Roulette Casinos November 30, 2023
Why Play Roulette Online?
Roulette is one of the all-time classic casino games. Whether you're trying to figure out how to win at online roulette or simply looking for free online roulette with no download, the chances are you're already somewhat familiar with this timeless casino gem.
However, playing roulette in person is not always so easy. First of all, you need to find a live casino with roulette. In some areas, this is quite difficult, if not impossible. Even if you do find it, you need to make a trip to the casino, possibly pay to get in, and can only play the stakes they have available.
Playing online roulette solves all of these issues. You can access the game from your home, or even on the move via mobile. All manner of high and low stakes are catered for. And there are thousands of sites to choose from, most of which are packed with bumper bonuses.
If you ask us, that's a lot of reasons to play roulette online for money!
Playing Online Roulette: The Basics
Before you learn how to win at online roulette you'll need to understand the basics. Here, we'll explain how to play roulette online for money.
Roulette is a relatively simple game, which helps explain why it is so popular at casinos all over the world. Players place bets on the outcome of a ball being spun on a wheel. The ball will land randomly on a numbered pocket ranging from 0-36 (American Roulette also features an extra 00 pocket).
Bets must be placed before the croupier announces no more bets are being taken. You can place multiple wagers at the same time, as can other players at the table. Pay outs are calculated based on the likelihood of them happening. For example, betting on a precise number pays an alluring 35/1.
You'll hear the terms 'inside' and 'outside' bet when you read about online roulette betting. Inside simply refers to bets made on the inside section of the table. This can include straight bets, split bets and corner bets. Their odds are higher than outside bets, but the likelihood is slimmer. Outside bets include red or black and odd or even.
What Are the Best Online Roulette Games?
Once you've mastered the basics of roulette, you should find it quite easy to hop between different versions of the game. And there are plenty of options at the top casinos we've reviewed at Asiabet. However, there are various rules and differences which you should be aware of.
Here are some of the key differences between the most popular versions of online roulette:
American Roulette Online
The most important thing to note about American Roulette is the inclusion of the double zero (00). It's only one number, but it significantly sways the odds against you hitting certain bets. For example, if you bet on red or black, there will be two dead outcomes instead of one.
Online European Roulette
For many, this is the 'classic' version of roulette. It has 37 numbers (1-36, plus the zero). The house edge is 2.7% – much slimmer than American Roulette's 5.26% edge. It's, therefore, a smarter option, if both are available.
French Roulette Online
French Roulette is almost identical to European roulette. It is traditionally played using the same wheel and offers the same bets. However, there are a couple of key differences. Firstly, the table layout is notably different – 'manqué' and 'passé' replace 'low' and 'high' respectively, for instance. If the ball lands on zero and you've placed an outside bet, you can win half or all of your bet back on the next spin.
Live Dealer Roulette
Live dealer games are available at the best online roulette casinos and give you the opportunity to experience live casino from your home. Play from your phone or laptop and watch a stream of a live croupier in a real casino to capture the electricity of live roulette.
More of the Best Online Roulette Games
American, European and French Roulette are the 'big three' you'll hear about the most, but there are plenty of other variations you can have fun with. If you're looking for something new, try online titles such as mini roulette, multi-ball roulette, multi-wheel roulette and many more.
Online Roulette: What is the House Edge?
If you're exploring how to win at online roulette, you'll have come across the term 'house edge'. A house edge explains, in numerical terms, how big of an advantage the casino has against the player. The bigger the house edge, the slimmer your chances of winning.
Interestingly, you can reduce the casino's house edge in roulette by choosing the game variant which offers the best odds.
Here is the house edge for the most popular types of roulette:
| | |
| --- | --- |
| Game Type | House Edge |
| American Roulette | 5.26% |
| European Roulette | 2.7% |
| French Roulette | 2.7%* |
*If the La Partage/En Prison rules are in play the house edge is reduced to 1.35%
The 5 Best Online Roulette Bets for Your Bankroll
Like any casino game, it's important to remember that the house edge means the casino has the advantage. With that being said, there are certain bets you can make which will give you the best possible chance of walking away with a profit.
If you want to know how to win at online roulette, listen up – here are our top five bets to win at online roulette!
Red or black: One of the most basic bets available, red or black is perfect for beginners. The risk is quite low and you should survive at the table for quite some time if you stick to small wagers on red or black.
Odd or even: Exactly the same odds as betting on red or black. Not to mention, if you're playing French roulette and the zero lands, you may even win all or half of your money back when backing these outside bets!
1-18 or 19-36: As well as the aforementioned bets, you can also back 1-18 or 19-36. Each bet covers nearly half the table (bar the zero), which gives you a solid chance of hitting.
Third column & black: If you're willing to place two bets instead of one, try the third column (25-36) plus black. Put double your column wager on black – for example, $1 on the third column and $2 on black. The third column contains eight reds and four blacks. If any of those reds hit you'll break even. If a black in the first two columns lands, you'll also break even. But if you hit a black in the final third, you'll pocket profit.
Second column & red: You guessed it – you can flip the bets around if you prefer to bet on red! The second column has eight blacks and four reds, so follow the same betting pattern but on the second column and red respectively.
How to Play Roulette Online in China
It's easy to set up an account and play real money roulette online. Here's how to do it:
Choose a Casino: Take your pick from any of the best online roulette casinos at Asiabet.
Sign Up: Fill in your personal details and add a payment method.
Place Your Bets: Spread your casino chips across the roulette table as you see fit.
Spin the Wheel: Once your bets are on, it's up to fate – just enjoy the ride!
Want to see how easy it is to sign up and play roulette online? Just click on the banner below to join one of the top Chinese casinos which offer online roulette for real money:
Free Online Roulette vs Online Roulette for Real Money
You can play free online roulette with no download at many of the best online casinos. There's no denying that this version of roulette has its own appeal. Here are some of the perks of playing free roulette:
Play with no financial risk
Learn the rules while practising
Explore different variants of roulette
If you're new to roulette, this is clearly an appealing option. But you probably shouldn't expect it to last.
The reason for this is that the vast majority of our readers gravitate towards playing real money roulette. Simply put, real money roulette offers you something play money roulette cannot.
When you play online roulette for real money, you stand to walk away with a profit. Not only can this have a positive impact on your finances should you have a good session, but it's just more exciting. The fact that you're putting money on the line means you make reasonable bets. With play money, you'll often find yourself ramping up the stakes and losing interest in the result because, essentially, it makes no difference.
Free online roulette is a fantastic tool to get used to the game, but nothing compares to real money roulette.
How to Win: Online Roulette Tips
Want to know how to win at online roulette? Follow our top tips to give yourself the best chance of walking away a winner:
Choose stakes which suit you: Find an online roulette casino which offers stakes that suit you. Don't bet too big or you'll blow your bankroll.
Bet with your head: Refrain from impulsive bets and don't chase your losses. Stick to your game plan.
Use promos to your advantage: Look for free chips and bonuses which can boost your roulette gaming.
Consider a betting system: If you like, you can explore a betting pattern like the Martingale system.
Now that you know the ins and outs of roulette, it's time to try it for yourself. Sign up at any of our top online casinos which offer roulette and help yourself to a mega welcome bonus!
Frequently Asked Questions
Q.
Is a welcome bonus available for players in China?
A.
As a
player based in China
, you can enjoy all the same welcome bonuses at online casinos as other players around the world.
Q.
Is a no deposit bonus offered to players in China?
A.
Some of the best rated online casinos for China will offer a no deposit bonus, while others will focus on a chunky first deposit offer.
Q.
Can I play at Chinese casinos on my iPhone?
A.
Mobile gaming is a huge part of Chinese gambling, which is why many online casinos allow you to play games on your iPhone or tablet.
Q.
How long does it take to receive my money when I win at Chinese online casinos?
A.
The precise time it takes to receive your winnings at a Chinese online casino will depend on your payment method, which could be instant or may take several days.